Kids Home Gym Foam Floor Tiles
By Greatmats Staff Created: March, 2017 - Modified: August, 2023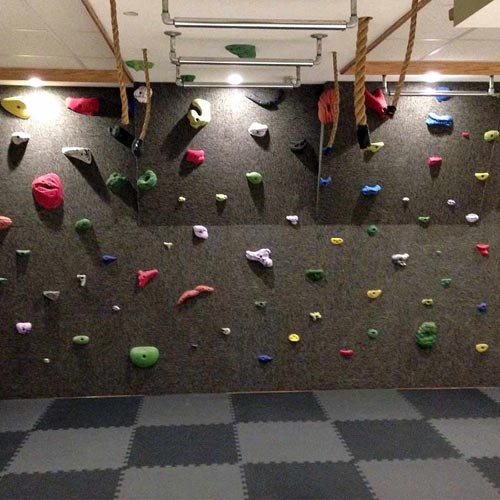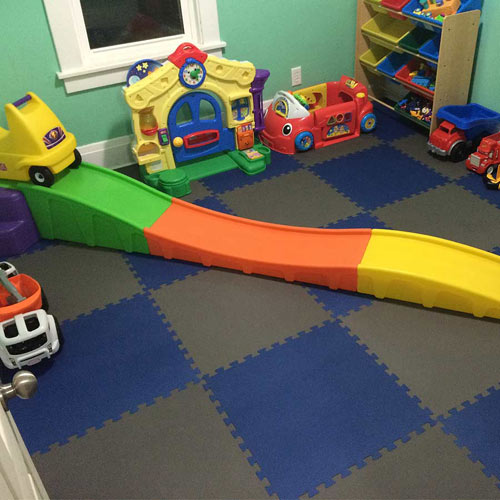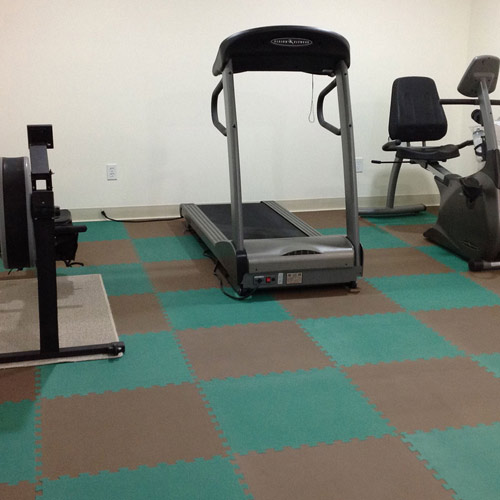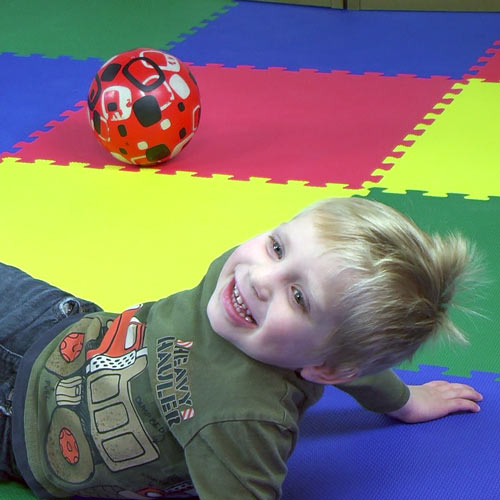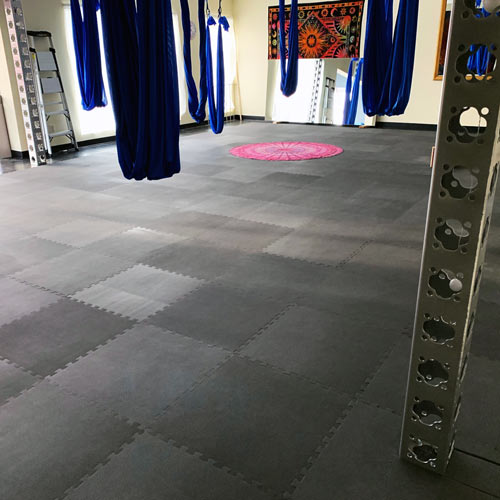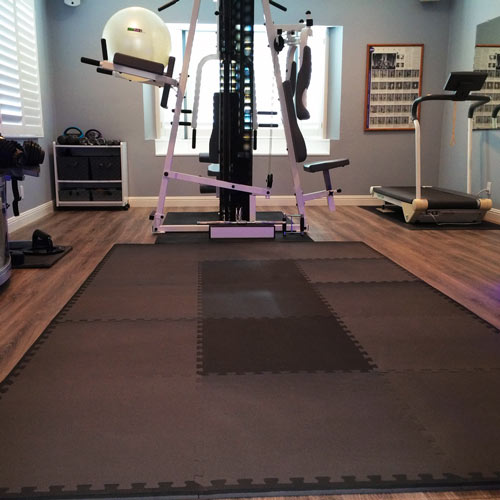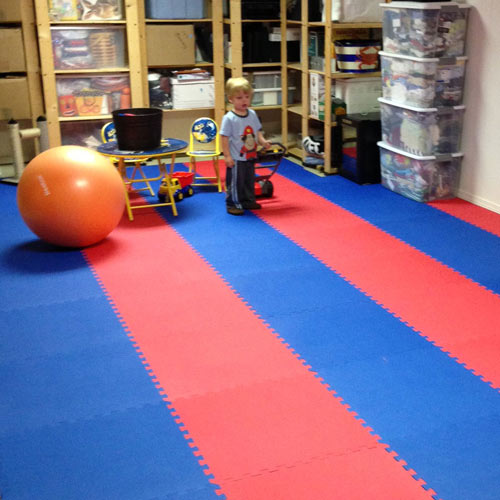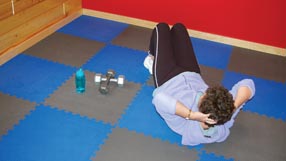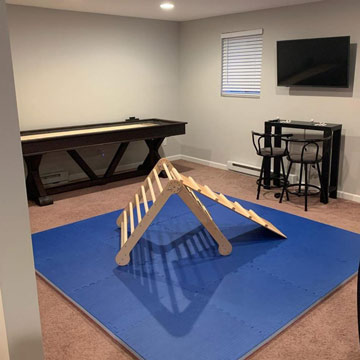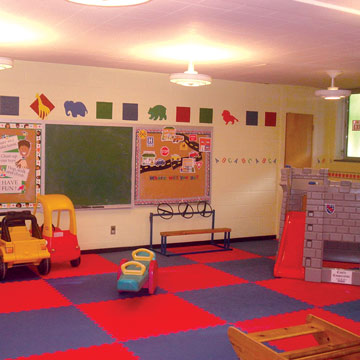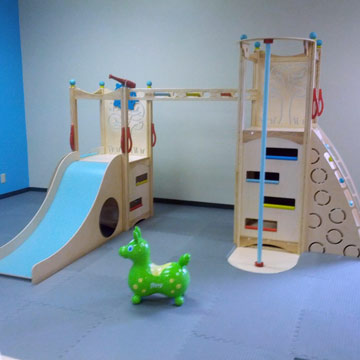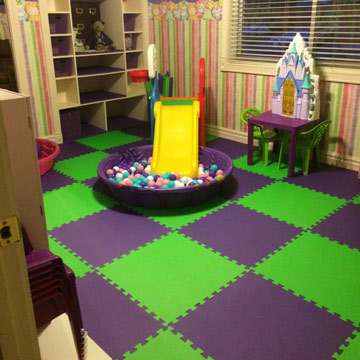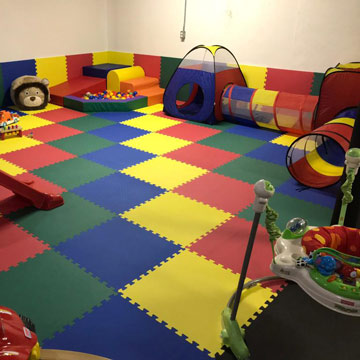 The softest, lightest, and most colorful home gym flooring option that Greatmats carries is EVA foam floor tiles.
Interlocking foam tiles
are available in a variety of thicknesses and mat densities. This determines how hard they feel when you jump (or fall) on the tiles as well as how long the foam tiles hold up. Density is a measurement of how much foam there is per square inch. One foam floor tile can be thicker but less dense than another foam tile. This is why, for example, our dense
10mm Home Gym Tiles
will probably last longer in a home weight room flooring setting than our
Premium 5/8 inch foam tiles
even though the Premium tiles are the thicker product.
Before you decide which type of foam tile to choose, ask yourself how the floor will be used and who will be using it. If you're creating a play area for toddlers, the Premium squares are an excellent choice. Available in a variety of colors, they create a fun play floor for kids to run around on.
Thick Foam Gym Floor Tiles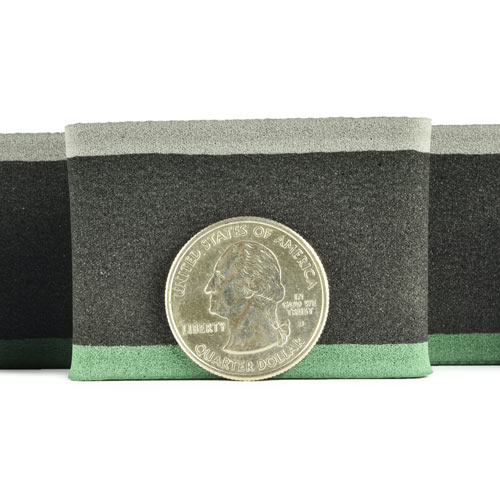 However, if you're looking for a floor that will last a while for adults practicing Judo, you will want to consider something else - like our
Grappling 1.5-inch puzzle mats
. These are the thickest EVA foam puzzle mats we offer, and they're designed to protect against serious head injuries from falls of up to 4 feet. That doesn't mean you won't still get hurt with an improper fall or a hard judo throw. It will, however, absorb a significant amount of impact from these types of activities. If you're looking for a soft landing, you'll want to add one of Greatmats' landing mats for added protection.
Dense Home Gym Foam Flooring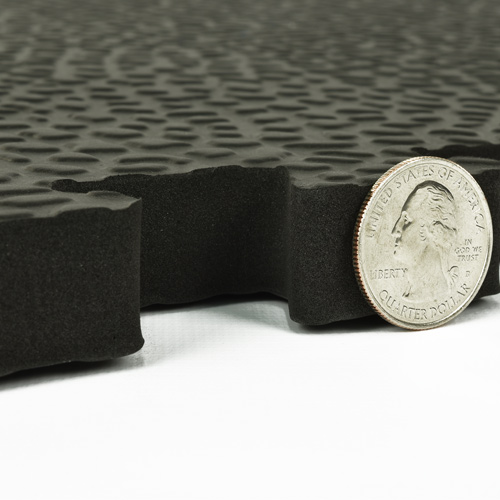 If you're looking for the most durable of all the foam floor tiles, look towards the
3/4 inch thick Gym Floor Pebble Tile
. This tile is made of super dense EVA foam and is designed to handle weight equipment. It's even durable enough to be used under large animals, such as horses, for temporary stall settings.
Economy Home Gym Flooring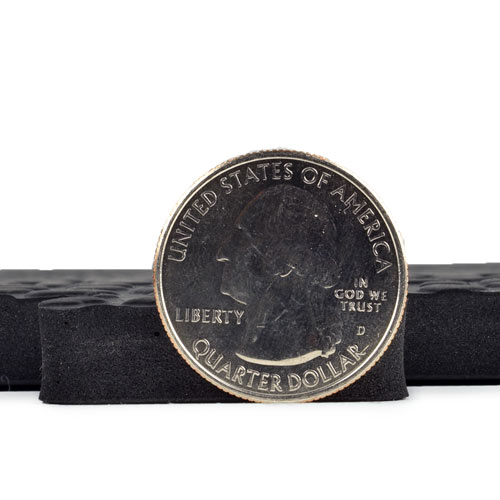 The least expensive option for soft home gym flooring is the
3/8-inch thick home gym flooring pebble tile
. These mats feature a scuff-resistant surface texture and are designed for use with shoes and boots. Just know that sharp objects will puncture this soft material.
EVA foam is waterproof, lightweight, and easy to install. Think rubber, only lighter and softer. Simply interlock your foam tiles and cut them to fit your area. Border strips are available for most foam mats and allow you to turn your puzzle tiles into border or corner tiles. This makes creating an island layout simple. It also aids in creating a wall-to-wall layout because you can start against the wall with a straight edge piece.
Foam mats are available for barefoot use as well as for shoes and boots. How you'll use the flooring, who will use the flooring, and how long you want the flooring to last will help you decide which product to choose for your application. All EVA foam flooring will indent under heavy objects - some more than others. To reduce indents, it is recommended that furniture coasters are used under the feet of any heavy or pointed objects placed on the mats. In most cases, all indents will go away in approximately the same amount of time as it took for them to appear.