What Are the Best School Gym Flooring Options for Weight Rooms?
By Brett Hart Created: July, 2017 - Modified: March, 2023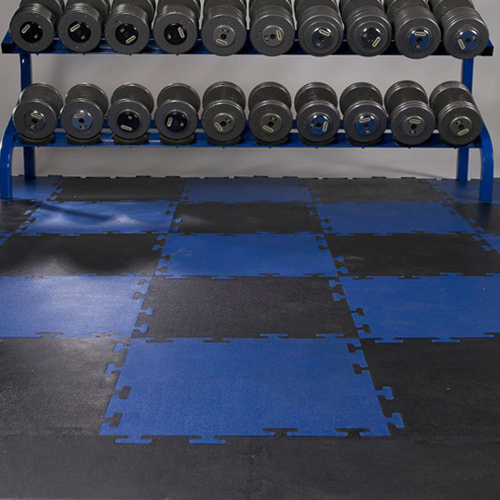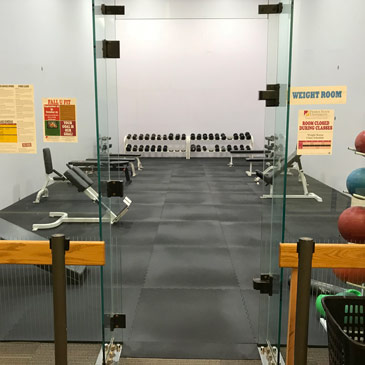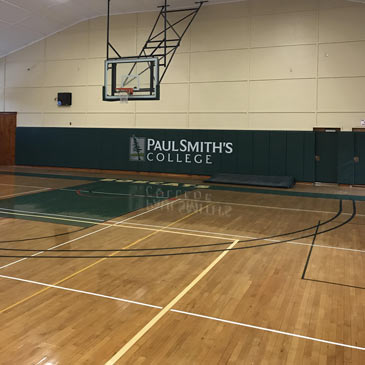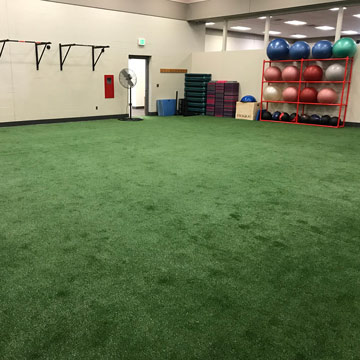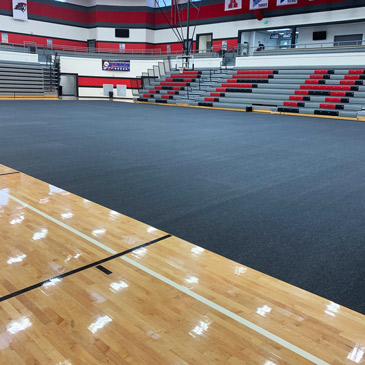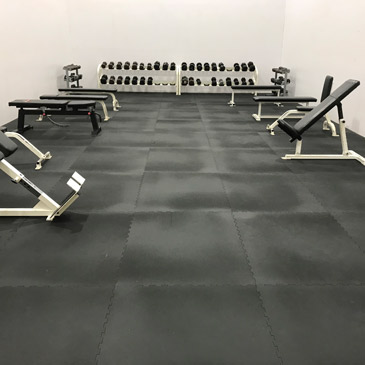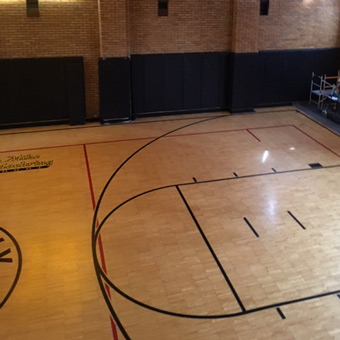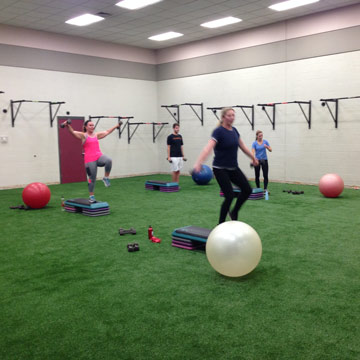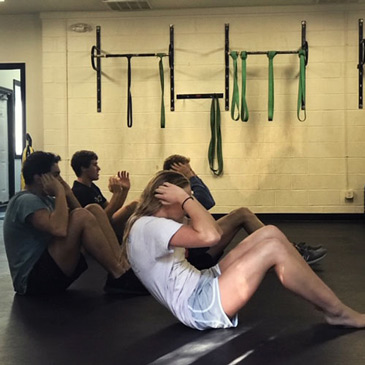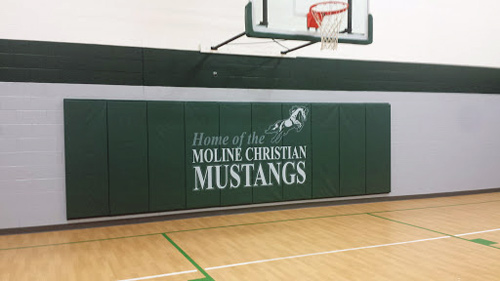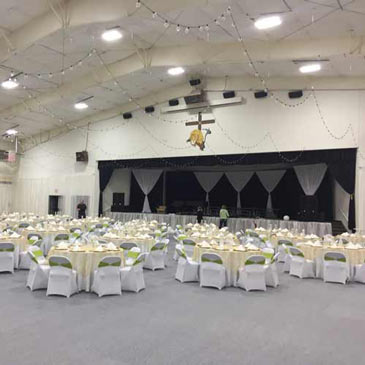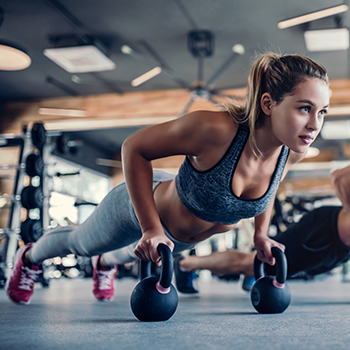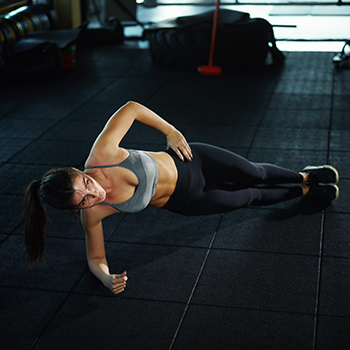 Greatmats carries a number of different
gym flooring options for schools and university gym floors
. For weight rooms and areas where equipment will be used, we recommend rubber flooring.
Rubber Flooring for Weight Rooms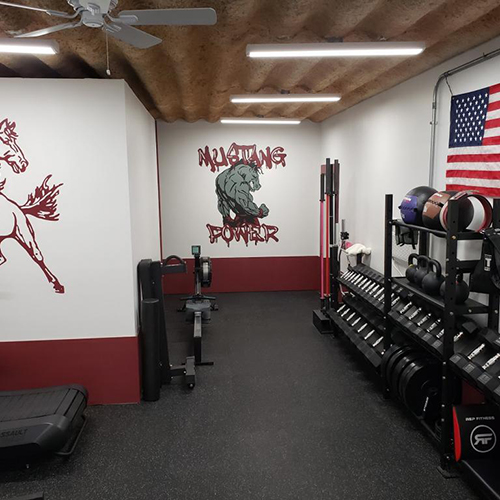 Rubber is strong, tough, and resistant to heavy traffic. It is fairly easy to clean. You may wish to opt for a color fleck for a design option. Rubber flooring is available in interlocking tiles, 4x6 ft mats, and 4 ft wide rolls. Rolled rubber is a great solution for school gyms due to its ability to cover large areas quickly with limited seams. 4x6 rubber mats are designed for higher impact areas, such as under olympic lifting stations. Rubber gym tiles offer greater versatility and design options as they are available in more colors, sizes and thicknesses. In many cases, you can even find rubber tiles in you school colors and create a unique pattern in the floor using tiles of different colors. With gym floor tiles, the floor is your canvas.
If your gym flooring for schools needs to be protected from weights and equipment but you'd also like it to provide some fatigue relief for athletes doing speed and agility type exercises, we recommend Plyometric rubber. Available as a rolled rubber product, plyometric rubber is less dense than standard rubber which provides more cushion for standing and for ground and surface work outs.
Cushioned Foam School Gym Flooring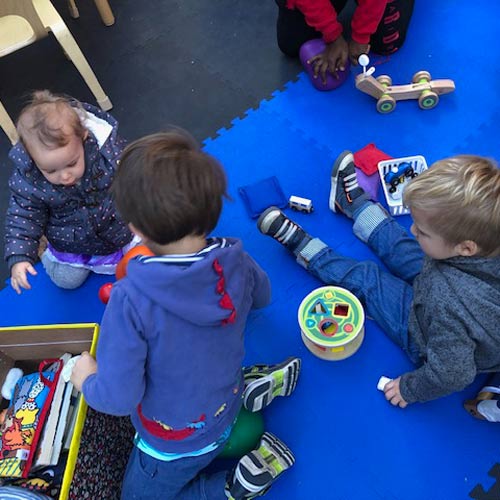 For a soft gym flooring option in schools consider one of our professional grade interlocking foam flooring surfaces. Foam floors can be used in lower traffic areas and are great for kids and multipurpose rooms. This type of flooring for schools is intended for areas where students will have more floor contact, whether they're rolling around on the floor for an elementary physical education class or doing body weight exercises or yoga at a university. Greatmats foam flooring tiles offer comfort and stability as well as thermal insulation against cold, hard concrete floors.
Gymnastics and Cheerleading Floors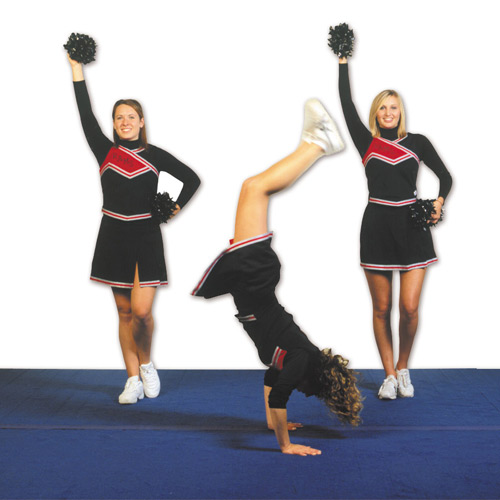 For gymnastics or cheerleading floors in your school gym area consider one of our vinyl or carpeted top roll out mats available in 6 ft widths and various lengths that can be cut to fit any gym area room size. We also offer folding panel mats that can be connected together to make a great tumbling run or space for acrobatics.
Wrestling and Martial Arts Mats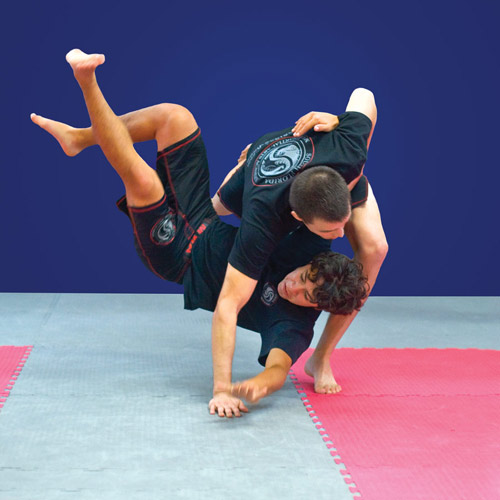 If you're looking to create several competition rings within a training room, Greatmats offers the best selection of professional quality puzzle mats for hand to hand combat sports such as wrestling, karate or jiu jitsu. These reversible interlocking mats allow you to quickly mark off different circuit training or competition areas simply by the color of the mats. And some even ever critical fall height ratings to protect against serious head injuries.
Basketball and Volleyball Court Flooring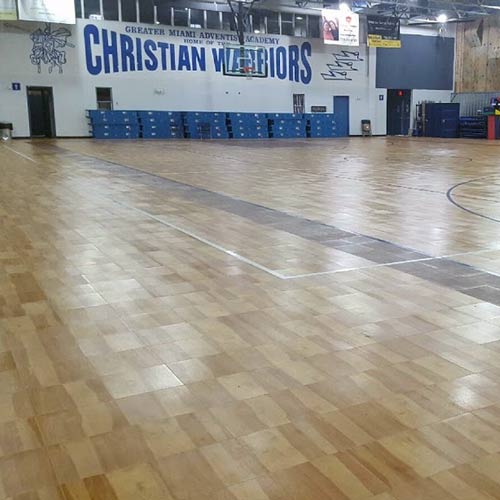 Court Floor Tiles and Athletic Vinyl Rolls are a great solution for multipurpose athletic rooms and fieldhouses. The tiles snap into place over any hard, flat surface and can be left in place for permanent installations or removed and re-installed again for temporary court solutions. The rolls are most commonly permanent installations.
Protective Gym Floor Covers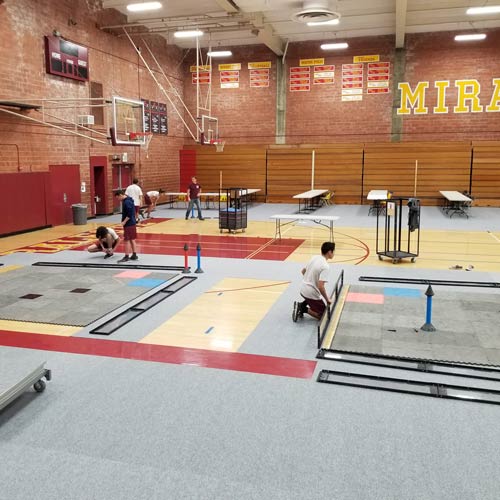 For your hardwood basketball and volleyball courts, Greatmats even offers protective vinyl rolls or carpet tiles that can be installed directly over the hardwood to protect them against foot traffic or furniture when gymnasiums are used for non-athletic activities, such as commencement ceremonies or concerts.
Wall Padding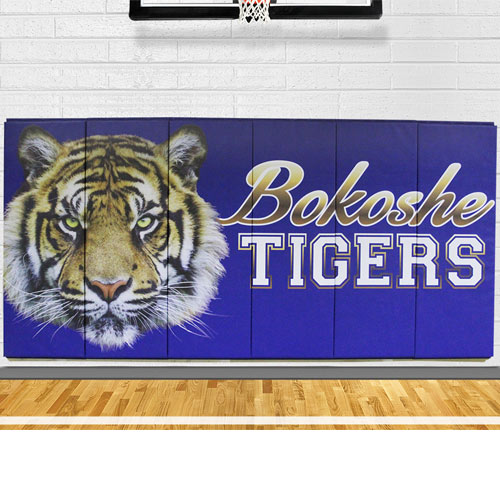 Gym wall padding is a critical safety component in any school gym, whether it is surrounding a basketball court, football field or wrestling room. These mats offer a great opportunity to build school spirit with the addition of a custom logo while protecting athletes against impact with walls while their giving it their all on the court or field. We even offer pads for pillars, poles and columns as well as outdoor chain link fences such as those around baseball or softball diamonds.
Artificial Turf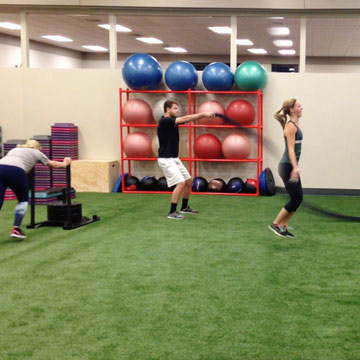 With the increase in popularity of sled work in gyms, artificial turf has become a go-to school gym flooring solution as it provides traction for the athlete was allowing sleds to slide. It also offers a comfortable surface for speed, agility, strength and conditioning training. If your school is located in an area of the country where spring baseball and softball practices often begin indoors, we've also get temporary turf rolls that can be rolled out in a gymnasium to give the athletes on-grass field experience before their diamonds are ready outside.
If your school has a gym flooring need, Greatmats has a solution. Just call Greatmats and talk to a live customer service representative for recommendations and help with your gym flooring project.