Soft Gym Flooring Options: Exercise Mat Ideas
By Brett Hart Created: August, 2017 - Modified: August, 2020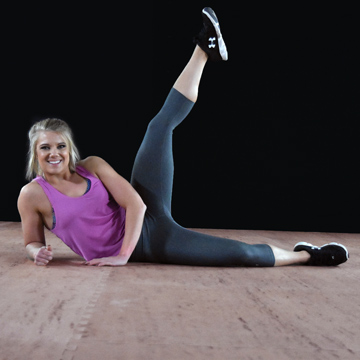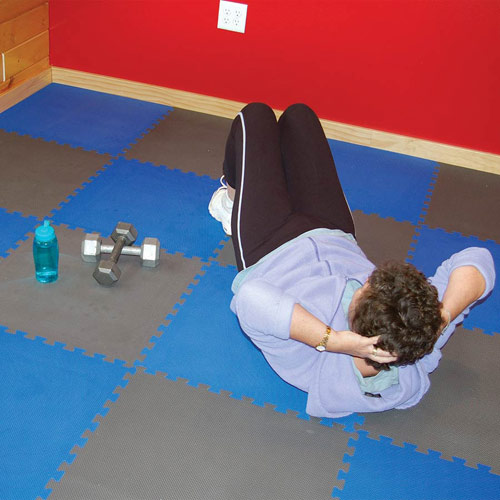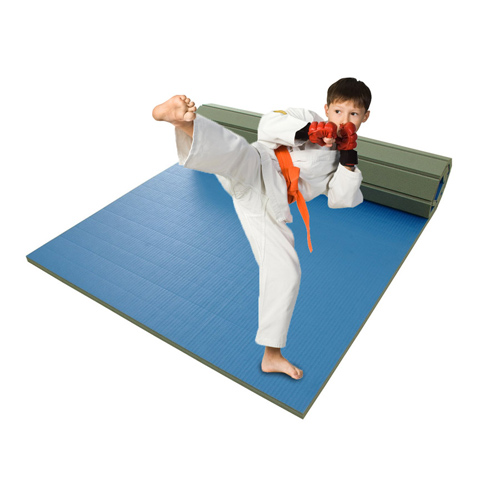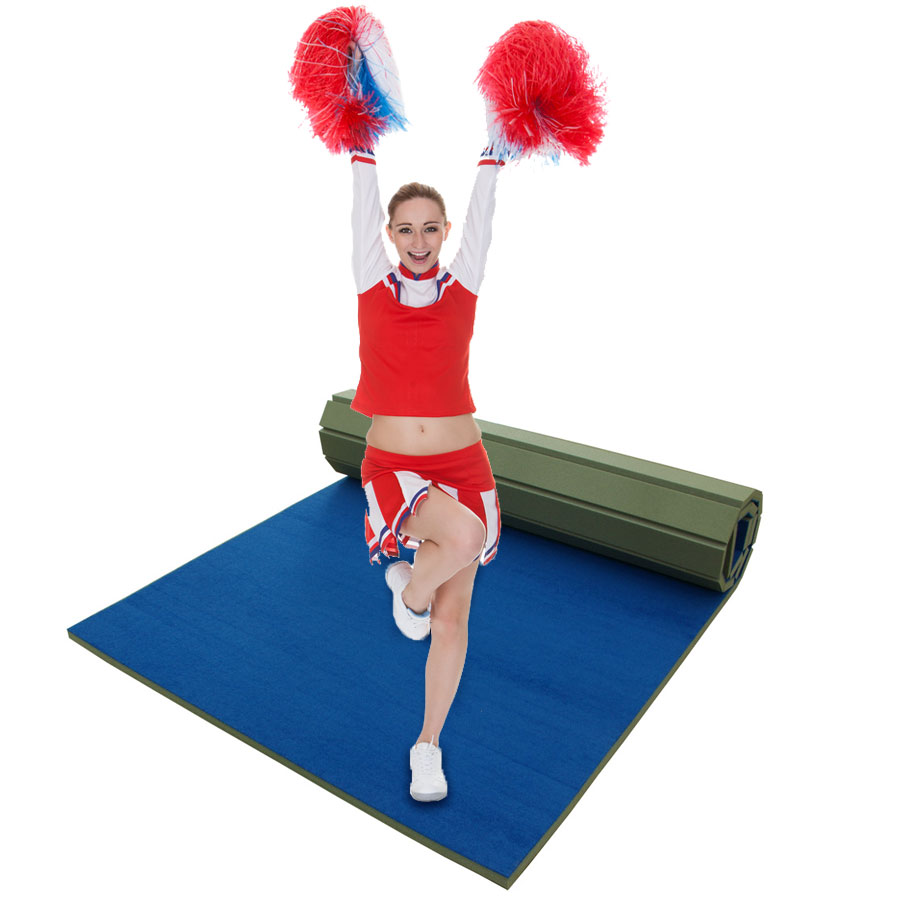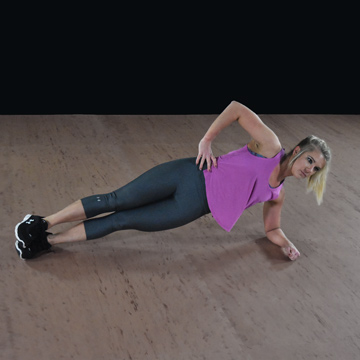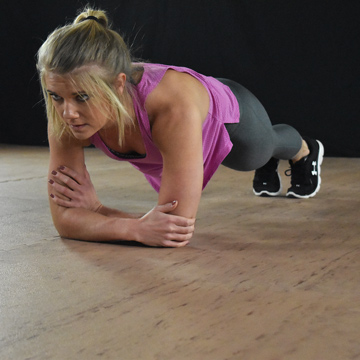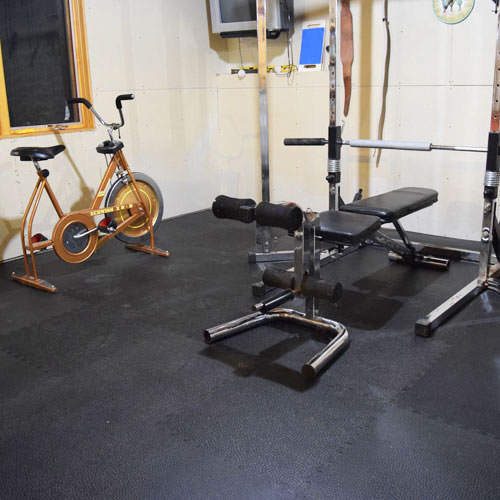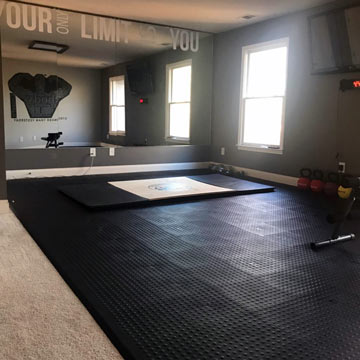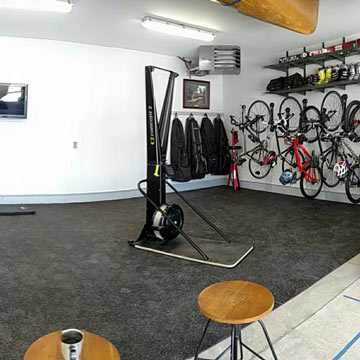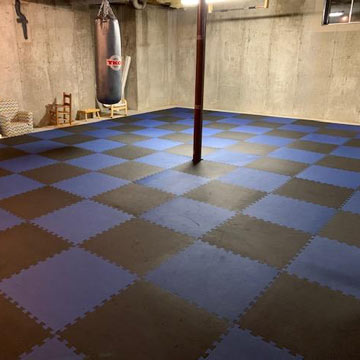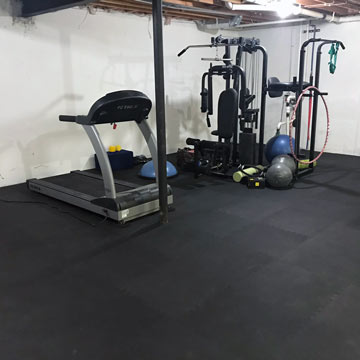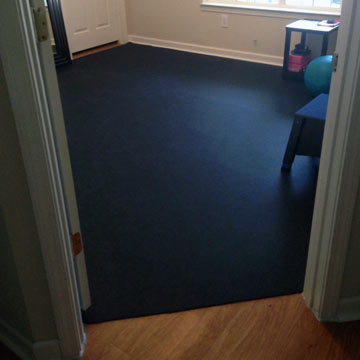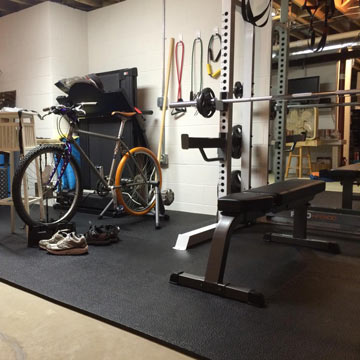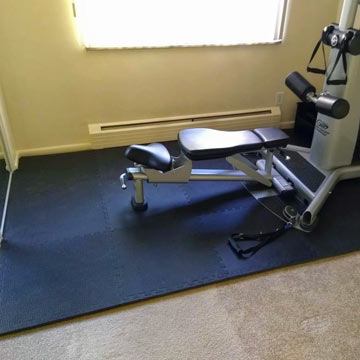 Foam exercise gym floor mats can turn an arduous exercise regimen into a fun and exhilarating experience. The foam mats help reduce fatigue and injury while adding comfort and encouraging you to work on your balance. They can also add color and style to your exercise area, putting you in the mood to work up a sweat.
With that being said, not all foam mats are created equal. The most popular mats for exercise come in either puzzle tile or roll out mat forms. You'll want to consider what form of exercises will be performing before choosing an exercise mat.
Greatmats breaks down the five most popular foam exercise gym floor mats for you below.
1. Home Sport and Play Mat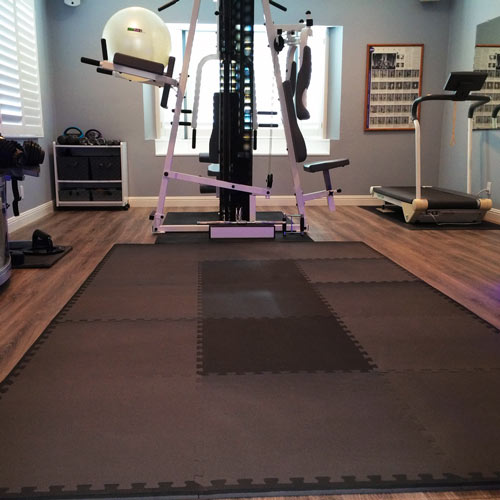 Home Sport and Play Mats are 2x2 foot squares with puzzle style interlocking edges. They are made of 7/8 thick closed-cell EVA Foam. These versatile puzzle mats are waterproof, have a durable thatch surface texture than can handle the athletic shoes and are reversible with a different color on each side. Use these puzzle mats to make a solid color floor; alternate two of the six tile colors for a checkerboard look; or create a pattern all your own. Use Home Sport and Play mats for Kickboxing, Aerobics, Home Gyms, Taekwondo and more. The soft foam material will even add comfort to hard, cold, concrete basement floors.
2. Foam Floor Mats 5/8 Premium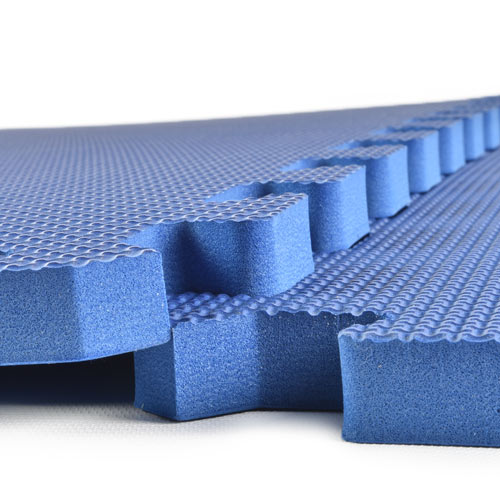 For a similar, but more economical exercise gym floor mat option, take a look at Greatmats Foam Floor Mats 5/8 Premium mats. These puzzle mats feature the same material, surface texture and tile size as Home Sport and Play Mats, but are slightly thinner and are not reversible. These are especially popular for softening kids play room floors as they are available in 15 different colors and are stain resistant.
Foam Floor Mats 5/8 Premium mats are excellent for aerobic or floor-based exercises with low levels of impact. The puzzle mats also feature a universal interlocking design, meaning it doesn't matter which direction the tiles are facing when installed. All four sides are the same.
3. Roll Out Gym Mats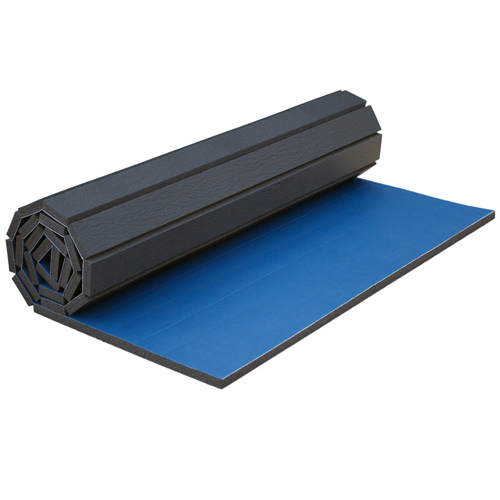 If your exercise regimen involves more intense activity, such as combat sports or wrestling, you'll want to check into roll out mats. Roll Out Mats are designed for home use and constructed at a convenient 5x10 foot size. They are 1.25 inches thick and offer better impact absorption than the thinner previously-mentioned puzzle mats. They also offer a durable tatami-textured vinyl top surface to accommodate punishing wrestling and grappling style workouts as well as workouts involving shoes and boots. Multiple mats can be connected together with vinyl tape.
4. Home Cheer Mats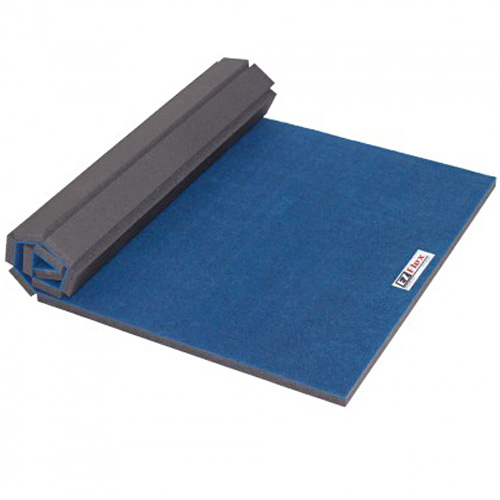 Similar in design to the roll out mats are Home Cheer Mats which feature the same roll out design in a 5x10 foot size. These exercise mats are slightly thicker at 1 3/8 inch and have a carpet-bonded surface instead of vinyl. The carpet surface offers more rebound and makes it great for stunting type exercises such as gymnastics, tumbling or cheerleading. These too can be combined together using connect strips.
5. Pebble Top Foam Gym Floor Tile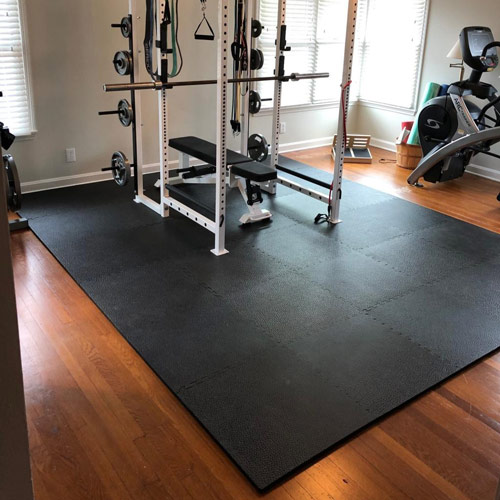 Ideal for home gyms and weight room flooring, Pebble Top Foam Gym Floor Tiles are made of a super high density EVA Foam that, unlike the softer foam materials, can handle the weight of exercise equipment. The reversible puzzle mats are 2x2 feet in size and 3/4 inch thick. These tiles offer a non-slip pebble-textured surface and a universal interlocking design. Pebble Top Foam Gym Floor Tiles are much firmer than other foam surfaces, preventing them from indenting as easily under heavy items.
Another great soft gym flooring option to keep in mind are Greatmats Staylock tiles. Available with either a bump top or orange peel textured top, these gym floors offer fatigue relief over hard concrete and can even be installed over carpeting. The tiles pop together and hold tightly together. They are more durable than foam flooring but offer better cushion then rubber. Be sure to check them out.
While there are many different forms of foam exercise mats, these five should give a you a good start in knowing what to look for to meet your exercise room needs. If you're looking for a tested and proven aerobic studio or cardio exercise flooring system with excellent cushion, be sure to consider
Greatmats 1'' Martial Arts Mats
. They even have a woodgrain option!