5 Best Flooring Options for Weight Rooms
By Julia Nass Created: July, 2017 - Modified: September, 2023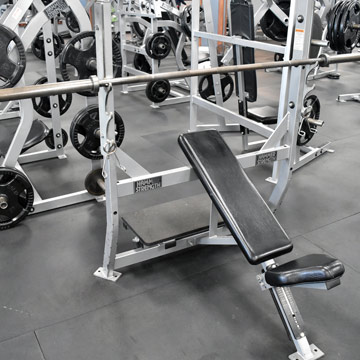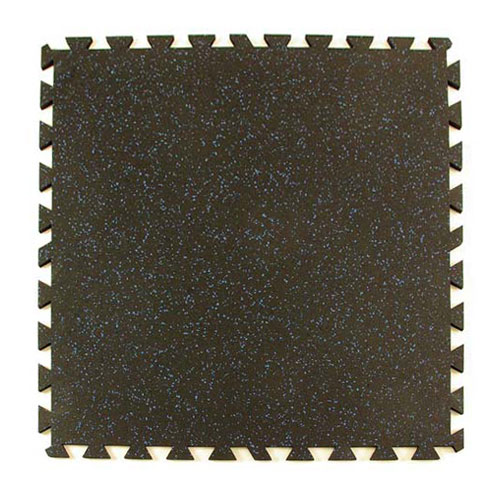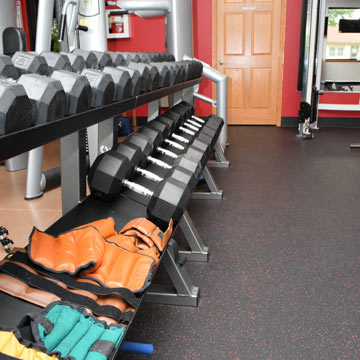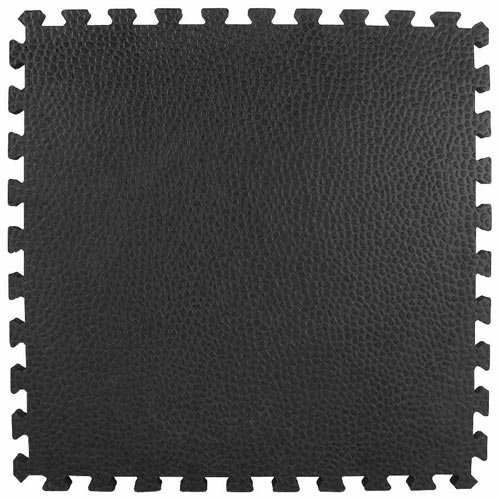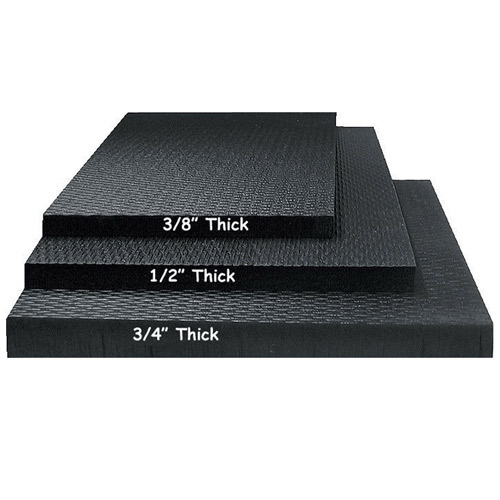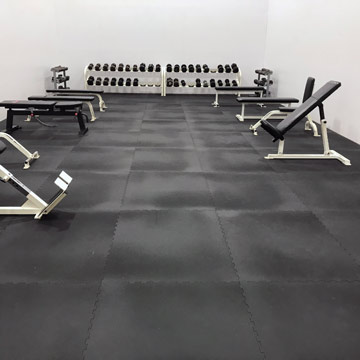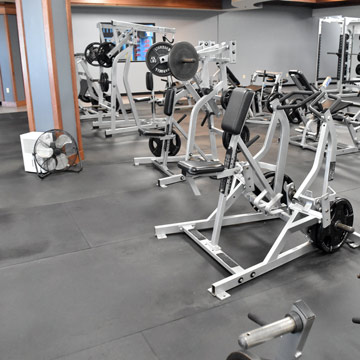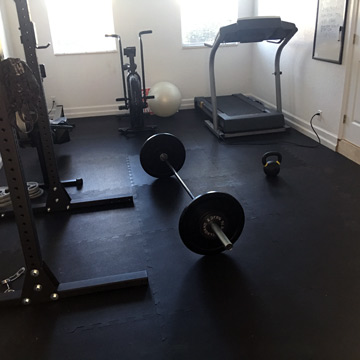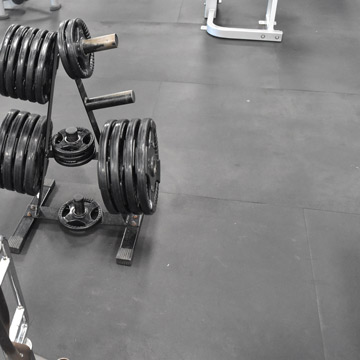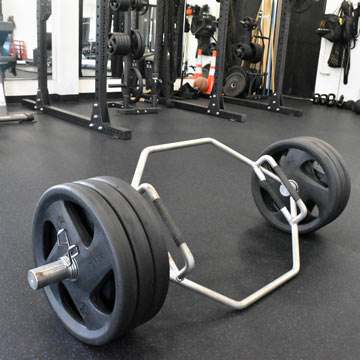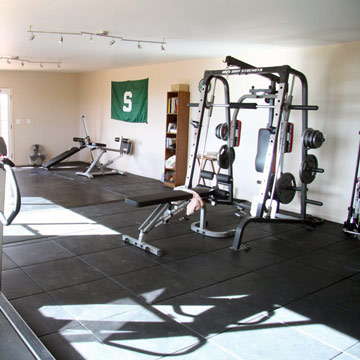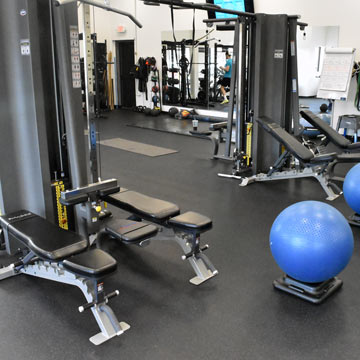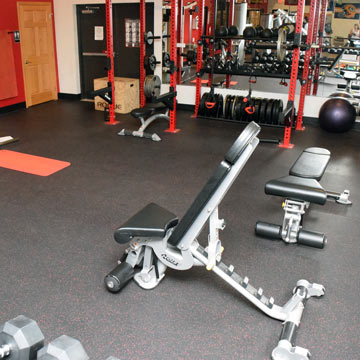 The new year has a way of bringing about bursts of motivation to get fit. It can be difficult to keep up that motivation, however. It might only last for a couple months, or even a couple weeks. Part of the reason motivation fades is because of how much work and energy it can take to even get to the gym. Sometimes, it's more draining to get to the gym than it is to work out. That's why home gyms are the perfect solution. All you have to do to start your workout is just roll of out of bed, or just walk into the next room. So, what better way to bring in the new year than with a weight training gym to call your very own?
And it's not as difficult or costly as it might sound. All you really need to create a home gym for weight training is a little bit of space, the right flooring, and of course, some weights. The right flooring is a key element. Because heavy weights have high impact and can bounce back when dropped, it's important to choose a floor that is tough and shock-absorbent. Safety is always a priority, and the proper home gym flooring will help decrease risk. Further, floors should be low-maintenance and easy to clean.
Greatmats offers a myriad of home gym flooring solutions that check off each of those boxes and more. Here, you'll learn more about the top 5 home gym flooring options for weightlifting. Whether you're looking for something permanent to cover a large space, or something to just roll out when you need it, these floors will do the job.
1. Sundance Mats Interlocking Black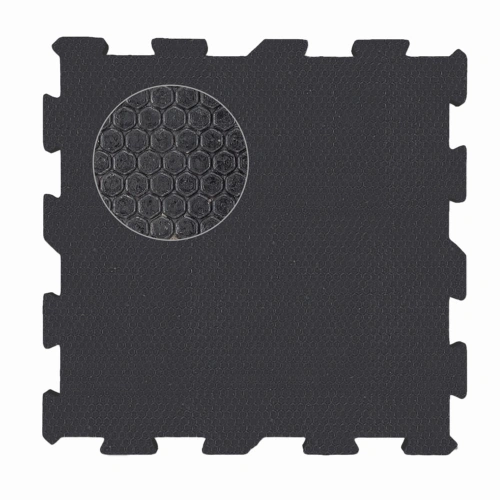 If you are a serious lifter on the market for heavy duty weight mats,
Sundance Mats Interlocking Black
are up to the challenge. These recycled rubber tiles are designed to withstand the deliberate, repetitive dropping of weights.
Because these tiles are some of the easiest to install and reinstall, they can be moved around and used again and again. No adhesives are required for these weight mats, which weigh about 17 pounds per tile. They interlock together with a tight fitting, puzzle-like connecting system. Tiles can be custom cut for a wall-to-wall installations. These tough tiles come at value pricing.
Sundance Mats Interlocking Black can be cleaned with a mop and hot water. It's important to always use a pH neutral cleaner on rubber, as other general cleaners can cause rubber to degrade.
2. 3x3 foot Geneva Interlocking Rubber Tiles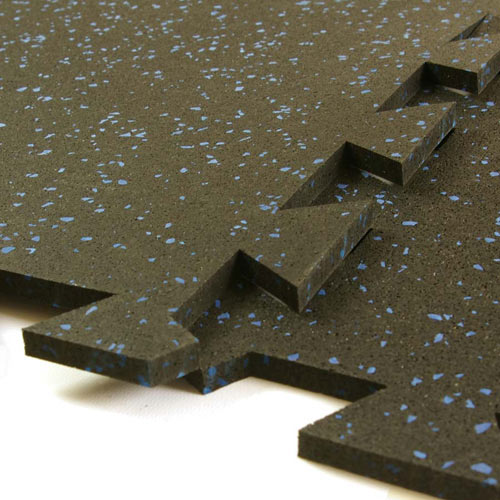 While it's important to have a bit of shock absorption and bounce-back for free weights, it's most important to have a sturdy, dense floor for underneath lifting equipment. For this purpose,
Geneva Interlocking Rubber Tiles
are among the best. Like the above tiles, these weight mats are interlocking and do not require adhesives for an effective installation. Unlike the above interlocking tiles, this home gym flooring comes in a variety of thinner thicknesses, from 1/4 inch to 1/2 inch - which weigh between 1.5 and 2.3 pounds per square foot, depending on the thickness. (The most popular thickness is 8 mm at 2.1 pounds per square foot)
Not only are these tiles made from recycled tire rubber, but they themselves are recyclable at the end of their life. Using recycled rubber helps keep rubber and chemicals out of landfills. They come with a 5 year warranty and qualify for LEED (Leadership in Energy and Environmental Design) green building points in five different categories.
Another perk is that these tiles are resistant to surface attack and color change from chemicals such as bleach, disinfectant, alcohol and human sweat. Geneva home gym flooring can be cleaned much like a carpet, and regular vacuuming is recommended. Using a damp mop and mild soap solution helps keep the floors smelling fresh and looking clean.
3. Rubber Flooring Rolls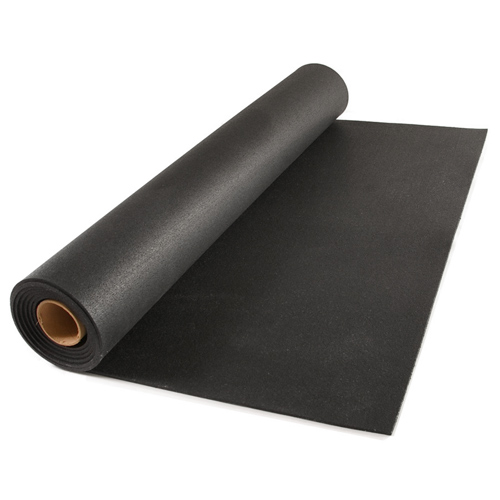 Rubber flooring rolls
are one of the most economical choices on the market for home gym flooring. Despite their low prices, rubber rolls are proven to be a resilient flooring option. Rubber gym floors create a tough, dense surface to withstand the pressure of weight-lifting equipment. Rubber flooring rolls protect the subfloor, create a layer of sound and temperature insulation, and create a more inviting surface than concrete or tile.
At Greatmats, these rolls come in thicknesses between 1/4 and 1/2 inch. Further, rubber rolls come in black or grey with colored specks, from which there are a plethora of colors to choose. Rubber rolls can be ordered in custom lengths and can also be cut at home for wall-to-wall installations with a utility knife. For commercial purposes, it's recommended to tape down the sides of rubber rolls. However, home installations covering smaller spaces may not need any type of adhesive. Just unroll on top of a hard, flat surface, and you're ready for action.
Keep in mind the most rubber flooring does not provide a cushioned surface. It's hard like a car tire. If you are looking for a weight room flooring that with a little more give and cushion, we recommend the Gym Floor Pebble Top Tile.
4. 2x2 Foot Gym Floor Pebble Top Interlocking Tiles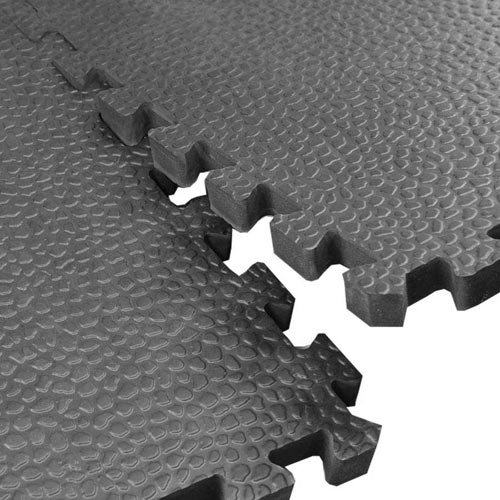 These pebble-top tiles are made of quality high density EVA (ethylene vinyl acetate) foam. This flooring for home gyms is lightweight yet super durable, particularly due to the pebble surface pattern. Not all foam is durable enough to withstand the weight of heavy exercise equipment, but these tiles certainly are.
Gym Floor Pebble Top Tiles
will not be as durable as rubber, but they are about as close as one can get from foam flooring.
The trade off for using these foam tiles over rubber is more cushion and a lighter material that is extremely easy to move around. These closed cell foam tiles do not absorb water at all. The tiles connect with an interlocking system, and can be cut if needed with a box cutter or utility knife. Gym Floor Pebble Top Tiles are kid and family friendly and are available in black only.
5. 4x6 Foot Horse Stall Interlocking Center Mat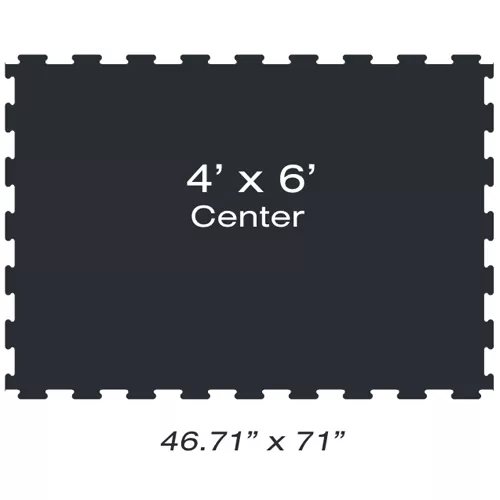 Perhaps your home gym is made up of just one or two weight-lifting machine(s). If this is the case, all you may need to complete it is a single weight mat for underneath your equipment.
Horse Stall Interlocking Center Mats
are great for areas that need extra floor reinforcement and protection.
These weight mats have a non-porous surface that makes them very hardwearing and long-lasting. Further, the surface creates a safe, non-slip surface, even when moisture is present.
Weight mats can be used individually, or they can be interlocked with each other for larger spaces. Either way, these weight mats do not require adhesives to stay in place.