Flooring Over Dirt Guide
Flooring Over Dirt Customers - View All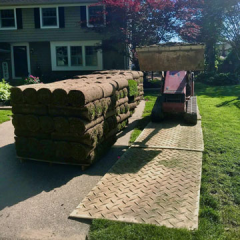 Grass Protection Mats Testimonial - Lisk Landscape Innovations
Run In Horse Shelter Mats at Taylor Farm - Greatmats Experience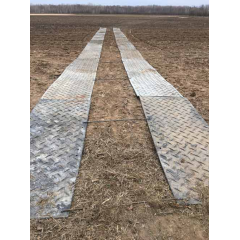 Field Protection Mats - Industrial By Products Testimonial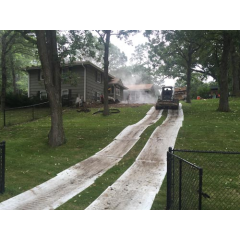 Ground Protection Mats - Axel Landscape Testimonial
Flooring Over Dirt How To's - View All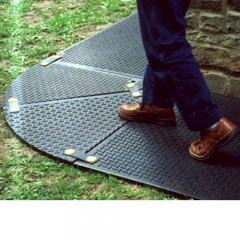 Temporary Walkway Over Mud or Grass - Temporary Sidewalk Ideas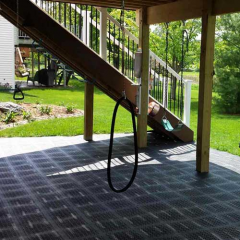 Interlocking Patio Tiles, How to Install Outdoor Flooring Over Grass
How Do You Install Modular Tent Flooring?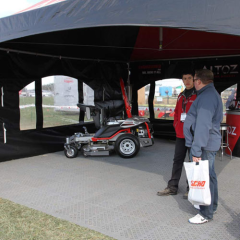 How to Choose the Proper Tent and Event Flooring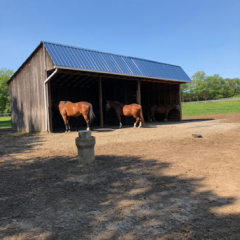 How Do You Control Mud in a Horse Paddock or Pasture?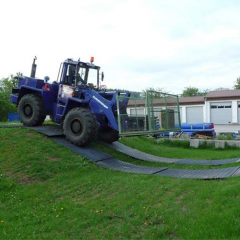 How To Install Mats For Driving On Mud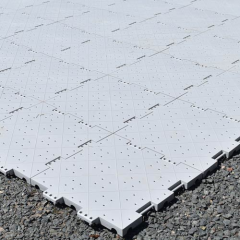 How to Install Outdoor Flooring over Gravel, Grass or Dirt
How To Cover A Dirt Floor
Flooring Over Dirt Ideas - View All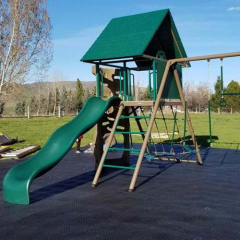 Top Flexible Flooring for Uneven Floor Surfaces - Indoor and Outdoor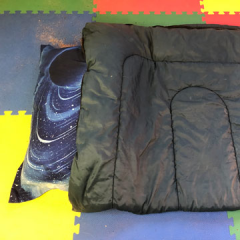 Tent Floor Mat and Campsite Flooring Options and Ideas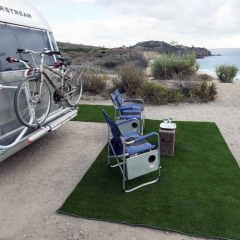 What Are The Best Camping Patio Mats?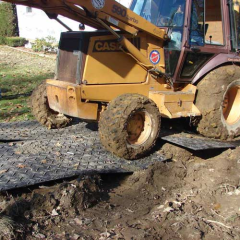 What Are the Best Heavy Equipment Mud Mats?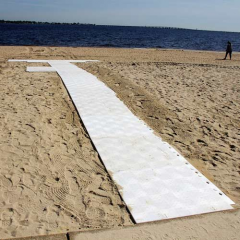 What Kind Of Flooring Can I Use On A Beach?
What Are The Best Ground Protection Mats For Landscapers?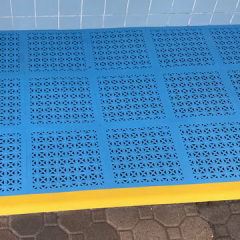 What Is The Best Shower Tent Floor?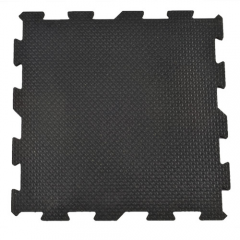 Shed Flooring Ideas - Horse, Machine, Garden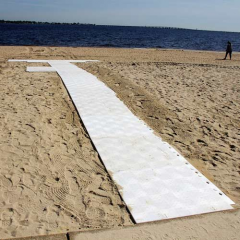 What Are The Best Handicap Beach Access Mats?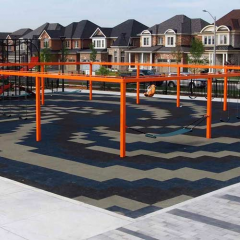 Can You Lay Pavers Over Dirt?
Flooring Over Dirt Features - View All
What Are Ground Protection Mats?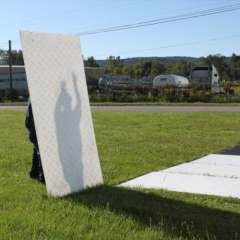 Ground Protection Mats Features and Benefits Video
How Does An Erosion Control Grid Work?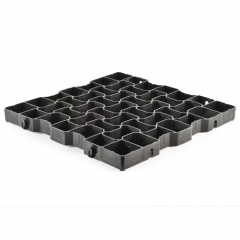 What Is a Soil Stabilization Grid?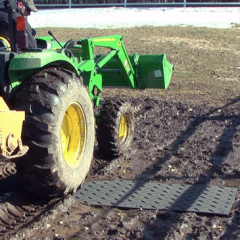 Field Protection Mats for Tire Traction - Smooth and Diamond Cleated
Flooring Over Dirt Blogs, Videos and Tesimonials
Installing flooring over dirt anywhere from a patio to a playground, basement, machine shed, party space or worksite can be a simple process when you use Greatmats products intended for that type if installation. Here we'll highlight different areas where dirt subflooring is common and the types of products that will work best in those areas. This includes testimonials from Greatmats customers, installation and maintenance instructions, as well as options and ideas to help guide you to the right purchase.
WHAT flooring materials can be installed over dirt?
Polypropylene Plastic
PVC Plastic
Fiberglass
Artificial Turf
Rubber
Polyethylene
etc.
WHERE would you install flooring over dirt?
Backyards
Lawns
Driveways
Basements
Sheds
Worksites
Beaches
Outdoor Party Areas
etc.
WHY would you lay flooring over dirt?
Prevent erosion
Make a pathway
Prevent mud
Make an event area
Make an outdoor living area
Make an outdoor play area
Make usable space in a basement
Create a area to keep things clean or dry
etc.
WHICH types ground surfaces are most similar to a dirt that can also be covered with select flooring?
Sand
Gravel
Mud
Clay
Grass
Asphalt
Concrete
Wood Chips
Snow
WHEN would you want install flooring over dirt?
Spring
Summer
Fall
Winter
Before a party
Before a landscaping project
When building a shed
WHO can install flooring over dirt?
You
Professional installers
Contractors
Landscapers
Tree Trimmers
Electrical Linemen
Party Planners
Heavy equipment operators
Anybody!
HOW do I learn to install flooring over dirt?
Watch Greatmats' video tutorials
Follow installation instructions on Greatmats product pages
Follow directions shipped with the products
Consult an installer
Speak with a Greatmats team member
Read installation blogs
Phone a friend
Trial and Error
Give up