Can You Lay Basketball Court Tiles Over Grass?
By Kyle Schurman Created: May, 2021 - Modified: June, 2023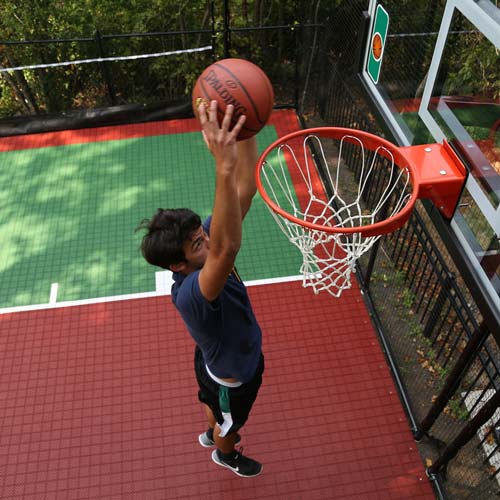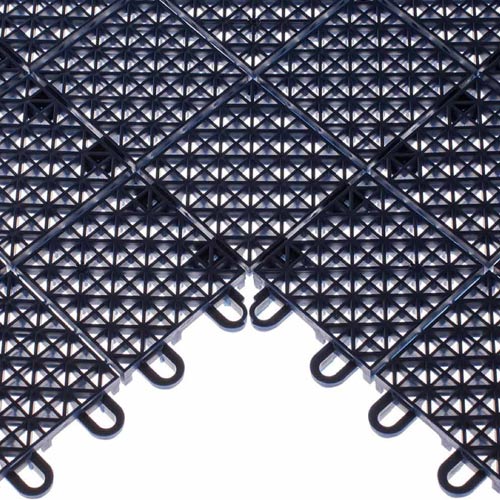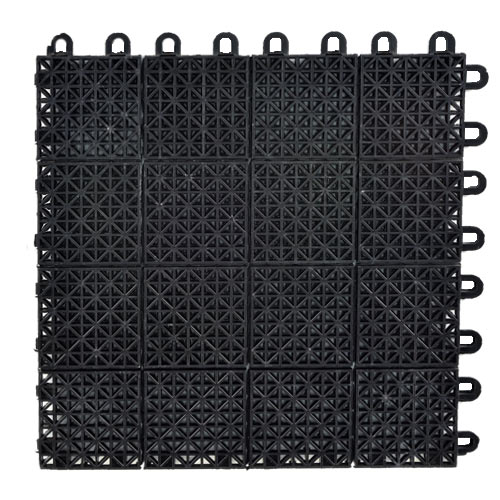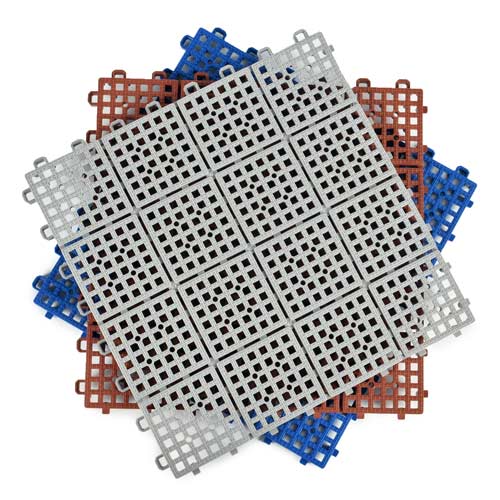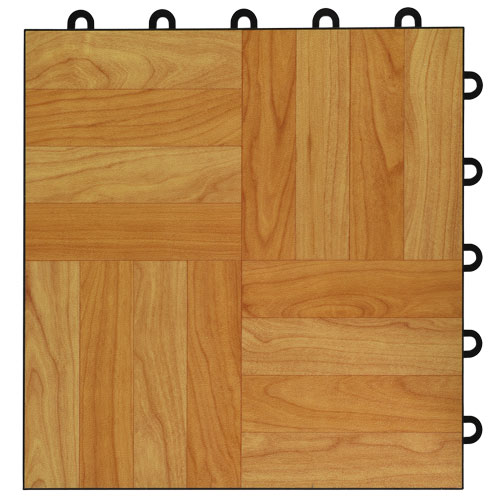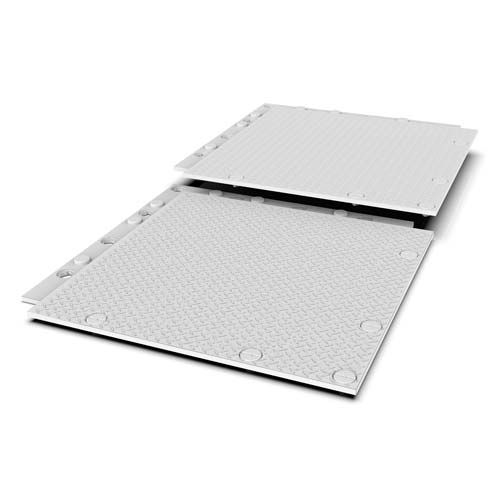 To create a basketball court in the backyard, laying basketball court tiles over grass isn't the most recommended option. Installing over grass requires an extra layer. It may not perform as well as installing court tiles over concrete or another suitable subsurface.
Recommended surfaces to install court tiles on include:
Firm interlocking base tiles

Packed, Level Gravel

Hard packed dirt in a courtyard

Blacktop driveway for a half court setup

Pavement in a parking lot
How Do I Create a Level Base Layer for an Outdoor Basketball Court?
When a solid subsurface is not available to lay out the basketball court tiles over grass, installers can add some firm tiles over the grass, such as the Matrax Light Duty Pedestrian Composite Mat. This creates a perfect base layer to use with any of the other interlocking tiles mentioned in the earlier list.
However, unless laying these firm polyethylene plastic tiles over a concrete slab in a park or over another area that doesn't have plant life, these Matrax tiles should only be part of a portable or temporary layout.
These tiles have water drainage holes, and allow limited sunlight to reach the grass underneath.
These firm tiles are easy to install, connecting to each other with a cam lock system that firmly holds them in place. If desired, installers can order ADA-compliant ramps to attach to the tiles, providing a finishing touch that allows the use of wheelchairs.
Outdoor Basketball Court Tiles Options
When installed on a compacted base layer, these are the best tiles for an outdoor basketball court.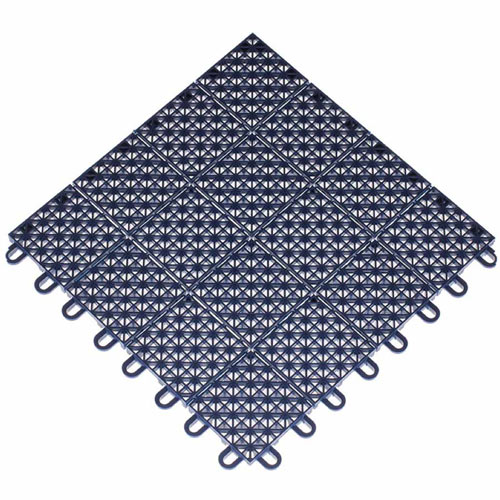 The perforated XT3 Outdoor Court Tile uses interlocking loops and tabs on the underside of the polypropylene plastic, which creates a clean look in the final layout. This tile is available in more than a dozen solid colors, which gives the installer the option of creating a pattern in the floor.
Each tile measures 1/2 inches in thickness and covers 1-by-1-feet. With a 10-year limited warranty, these tiles will last a long time, providing a great value.
These tiles are designed for use over concrete or asphalt, so if you plan to install it over grass, adding a layer of the Pedestrian Composite Mats over the grass first is recommended.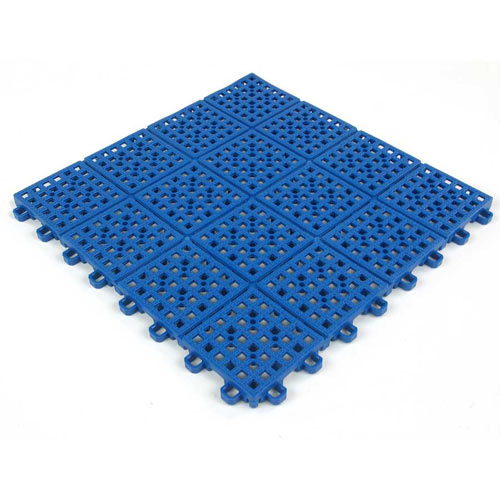 For slightly more flexible basketball court tiles over grass, the perforated Patio Outdoor Tile is a popular choice. The PVC plastic will give players a slight cushion in the playing surface, which helps with keeping the lower body joints feeling fresher and with giving players' shoes a sure grip on the floor.
Each tile uses a hidden interlocking system to complete the layout. This is a DIY installation job, as it requires no glue or special tools. Each tile covers almost 1-by-1-feet.
While these tiles can be installed over grass, it's not the ideal subsurface. They too are designed for installation over hard flat surfaces. If you do install it over grass, you'll find that it will contour with the ground below so you may not have a completely level court, without the use of the pedestrian mat layer, which could cause irregular bounces when dribbling.
Remember:
All of these basketball court options will yield the most satisfying results if the subsurface is concrete, asphalt, or another hard flat surface. We do not recommend installing any of these
court tiles directly over grass
for basketball use. You may also find that a layer of plywood may provide the firm/level surface you need over grass for small, temporary basketball dribbling areas.