Top 5 Floors for Dog Training
By Julia Nass Created: August, 2017 - Modified: August, 2023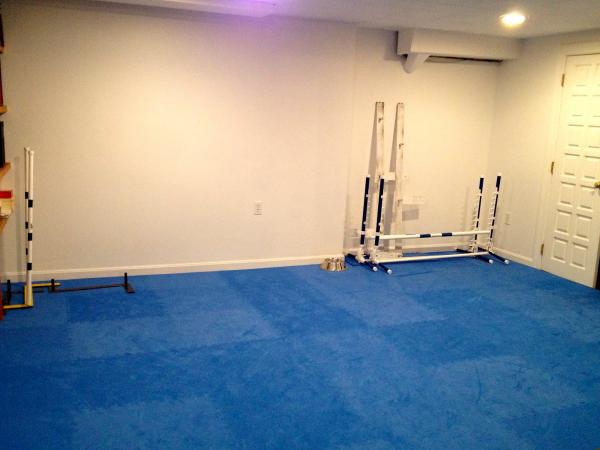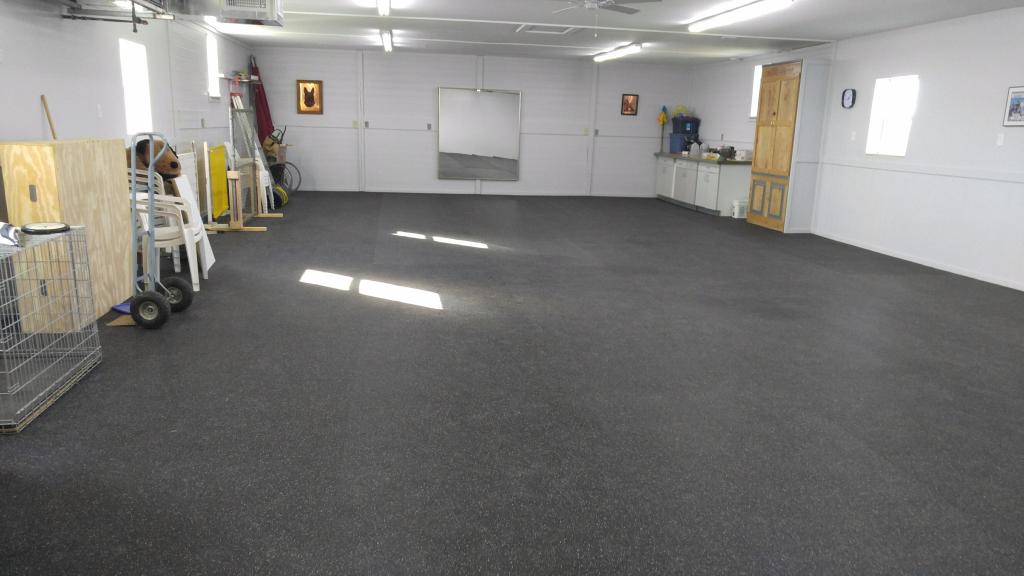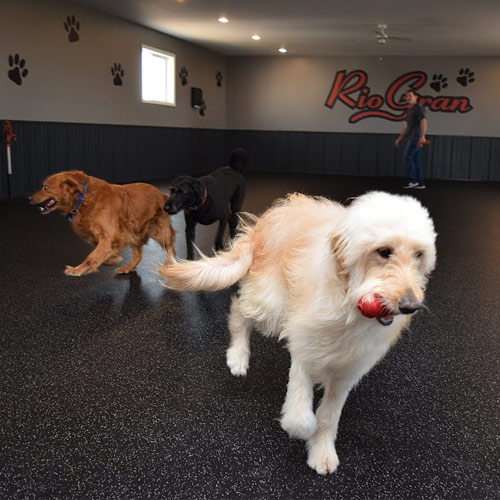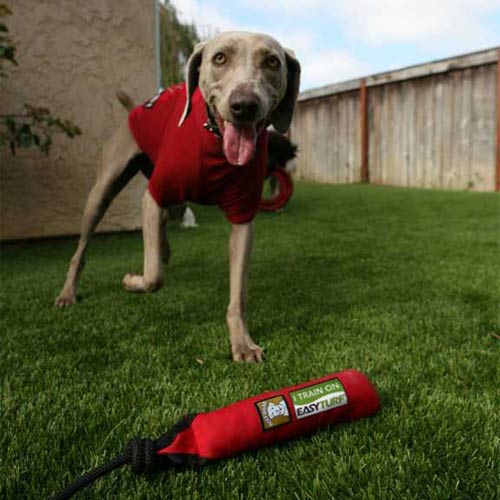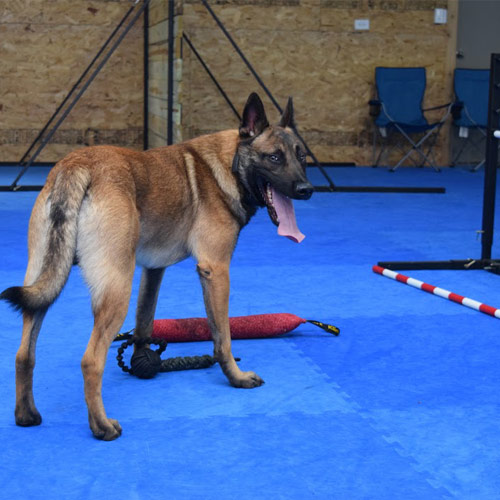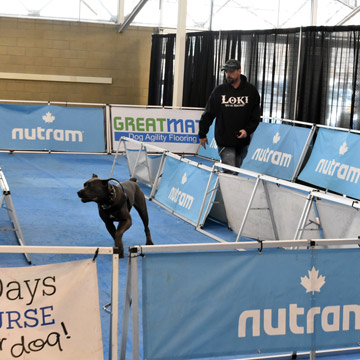 Giving dogs the best possible training is important, and that starts with dog training flooring. The right dog training mats will enhance the safety and comfort of both dogs and trainers alike. Read on to discover Greatmats' top five floors for dog training, and choose the perfect fit for you and your canines.
1. Foam Price:
Foam Kids and Gym Mats Premium 5/8 Inch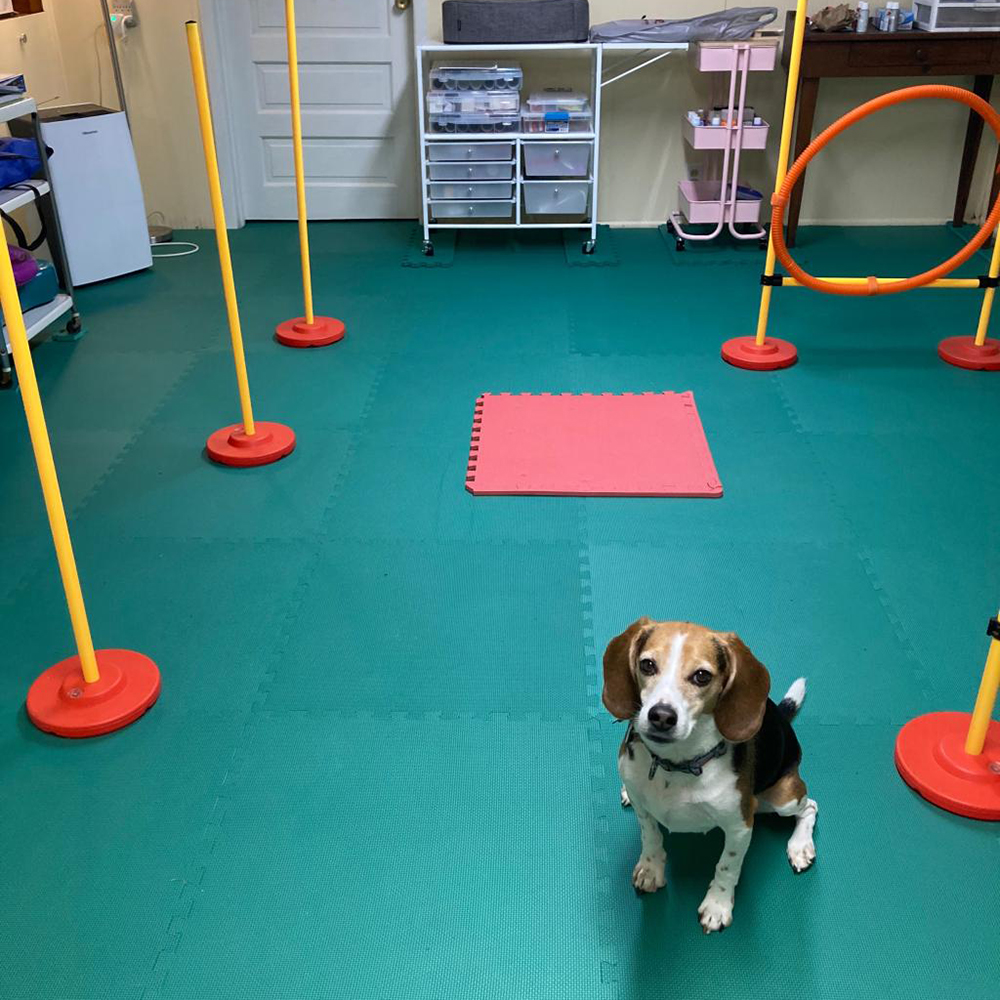 Purchasing the very best dog-training flooring should not equate to breaking the bank. That's why Greatmats offers
Foam Kids and Gym Mats 5/8 Inch Premium
. These high-quality foam dog training floor mats come at an astonishingly low price: only $1.62 per square foot. These floors are waterproof, resistant to wear and tear, and super easy to clean. Thus, these premium foam mats not only save you money on the upfront cost but also help save money on maintenance costs in the years to come.
Dogs will love spending time on Foam Kids and Gym Mats Premium 5/8 Inch. The non-slip thatch surface protects paws from slipping and sliding while providing a cushion for excellent comfort. Installing these dog training mats is like putting together an extremely simple, giant puzzle. Plus, these foam mats come in a wide variety of colors so you can get creative in your floor plan. Check out customer reviews on this product to learn more about what people love about this product and why it's a perfect fit for dog training.
2. Rubber Price:
Rubber Flooring Rolls 1/4 Inch 10% Confetti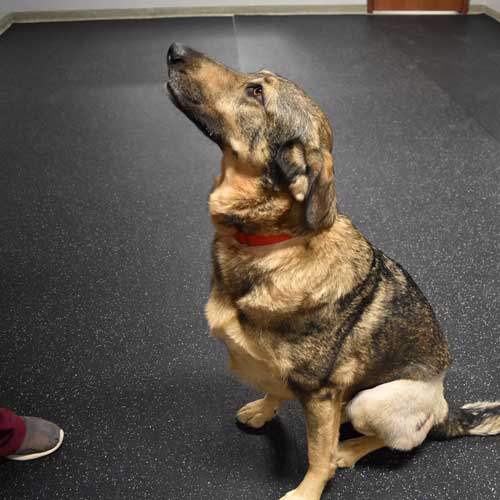 If foam flooring isn't ideal, consider
Rubber Flooring Rolls (1/4 Inch 10% Confetti)
for another awesome dog training flooring at a ridiculously low price. These dog-training floor mats are currently on sale for $1.63 per square foot, an unbeatable price for rubber dog-training flooring. These floors are straightforward and convenient to install and maintain. Simply damp mop floors with a pH-neutral floor cleaner to keep them fresh.
Rubber Flooring Rolls create a firm, durable floor that will withstand heavy loads and rough impacts. Unlike foam, these floors will not indent or scuff up as easily. This floor creates a space in which dogs can make a mess and make mistakes without you needing to worry about damage. Find rubber rolls in all black or a range of color flecks, from 10 percent to 90 percent. Rubber flooring always makes for aesthetically pleasing dog show matting as well. This product is made in the USA from recycled rubber content and may contribute to LEED green building points.
3. Durability:
Rubber Flooring Rolls 3/8 Inch 10 percent Color Geneva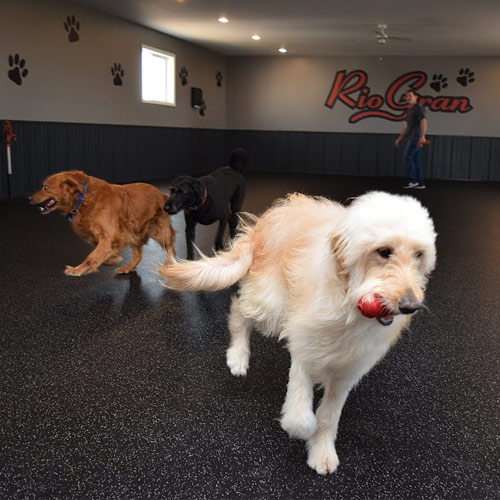 In general, rubber has the reputation of being an extremely long-lasting and durable material, and
Geneva Rubber Flooring Rolls (3/8 inch 10 percent color)
yield some of the most durable rubber dog training surfaces out there. This resilient rubber flooring stands up to serious wear and tear without a problem. Flooring damage and corrosion from impact is not a problem with Geneva Flooring Rolls, even after years of using it to train dogs and puppies.
In addition to amazing durability, this dog training flooring provides the perfect amount of grip, so dog paws and legs won't be slipping and sliding around. Not only that, but rubber flooring rolls act as a sound dampener and floor protector. Each roll is 4 feet wide and can be ordered in any roll length from 25 to 100 feet long. All rolls are cut with precision for simple and seamless installations.
4. Outdoors:
Artificial Grass Turf UltimatePet per SF
Customers love training dogs outside on
Artificial Grass Turf UltimatePet
mats. As wonderful as the idea of real grass is, there are all sorts of issues with it in reality. Dogs and puppies love to dig and tear up grass, which makes maintenance a never-ending chore. With these artificial grass dog training floor mats, however, one can maintain a perfect lawn without any of the hassles. Artificial Grass Turf rolls won't be torn or dug up, and never need trimming or mowing.
Each and every fiber of UltimatePet Turf rolls is constructed to yield a superior thatch that is both soft and supportive, tough and comfortable. Plus, each fiber features UV inhibitors to keep artificial grass vibrant and green over the years. Further, these outdoor dog training mats boast a 100 percent permeable backing that is guaranteed to drain cleaner than any other synthetic or real grass. The artificial turf rolls come with an 8-year non-prorated warranty.
5. Performance:
Dog Agility Interlocking Tiles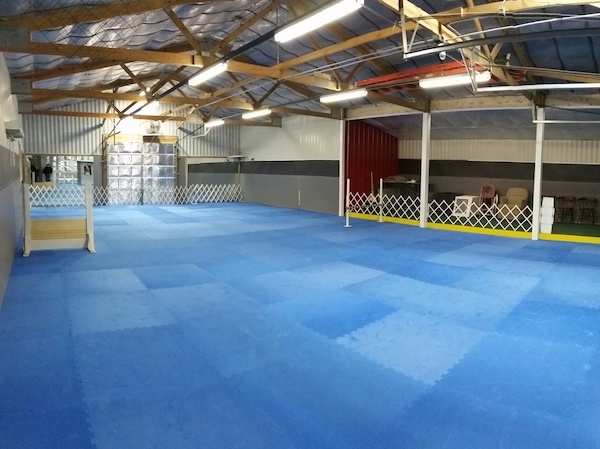 Last and anything but least, Greatmats recommends
Dog Agility Interlocking Tiles
for outstanding performance. These dog training floor mats are specifically designed to provide superior traction and comfort for both dogs and trainers. Made of dense yet lightweight foam, these tiles provide support, cushion, and anti-fatigue benefits underfoot. Meanwhile, the durable surface texture provides exceptional grip and traction. The combination of maximum comfort and safety for trainers and dogs alike makes these mats a first-rate choice for dog training.
Tiles are made of ethylene-vinyl acetate and polyethylene foam for a product constructed for years of use. Each mat is lead and latex-free, will not absorb water, and comes with a one-year limited warranty. Plus, mats are double-sided and in-line reversible, which doubles the surface lifespan of each and every tile. This dog show matting is easily installed with a tight-fitting, puzzle-piece interlocking system. Tiles are available in green, blue, and brown.
Further Reading
Want more details? Check out greatmats.com to read more about the above products and so much more. Customer service is readily available to answer questions and assist you in picking the perfect dog training flooring for you and your dog besties.