How thick should trade show flooring be?
By Lisa Hobbie Created: February, 2020 - Modified: October, 2023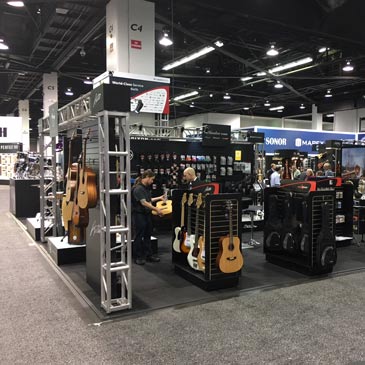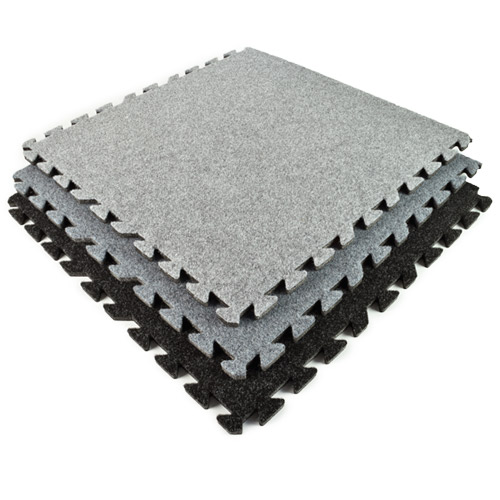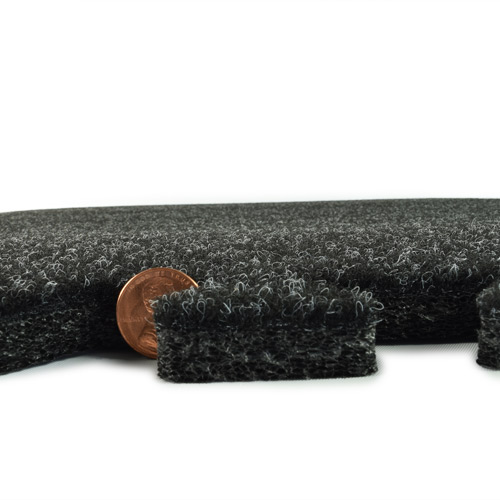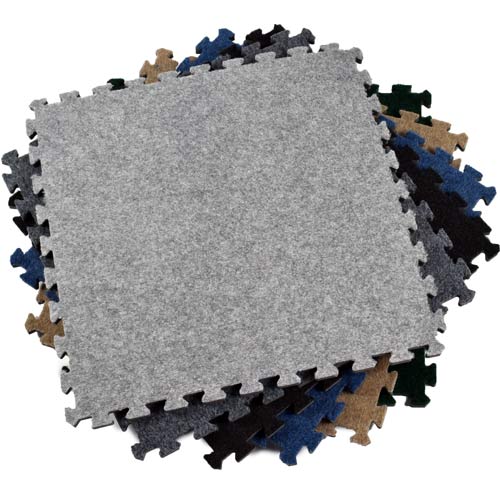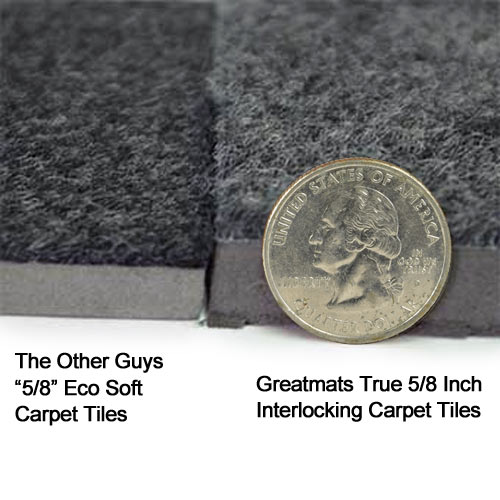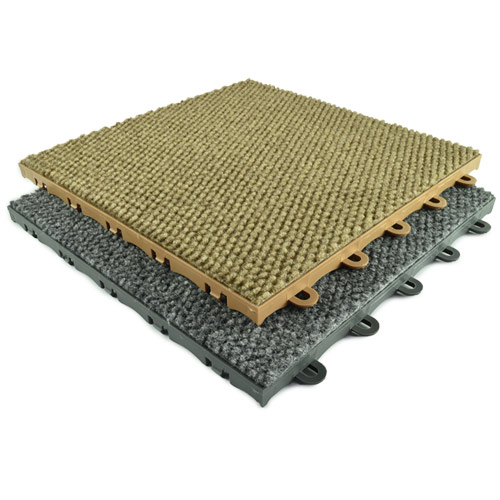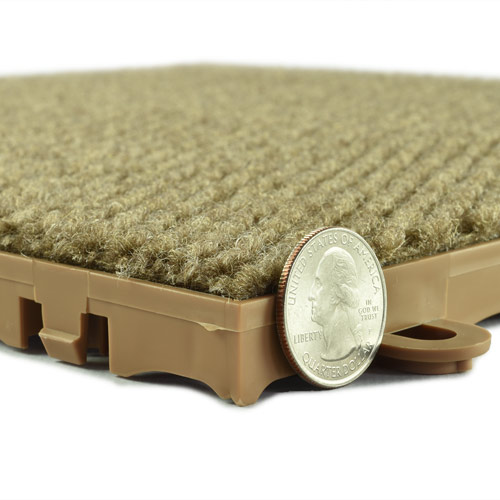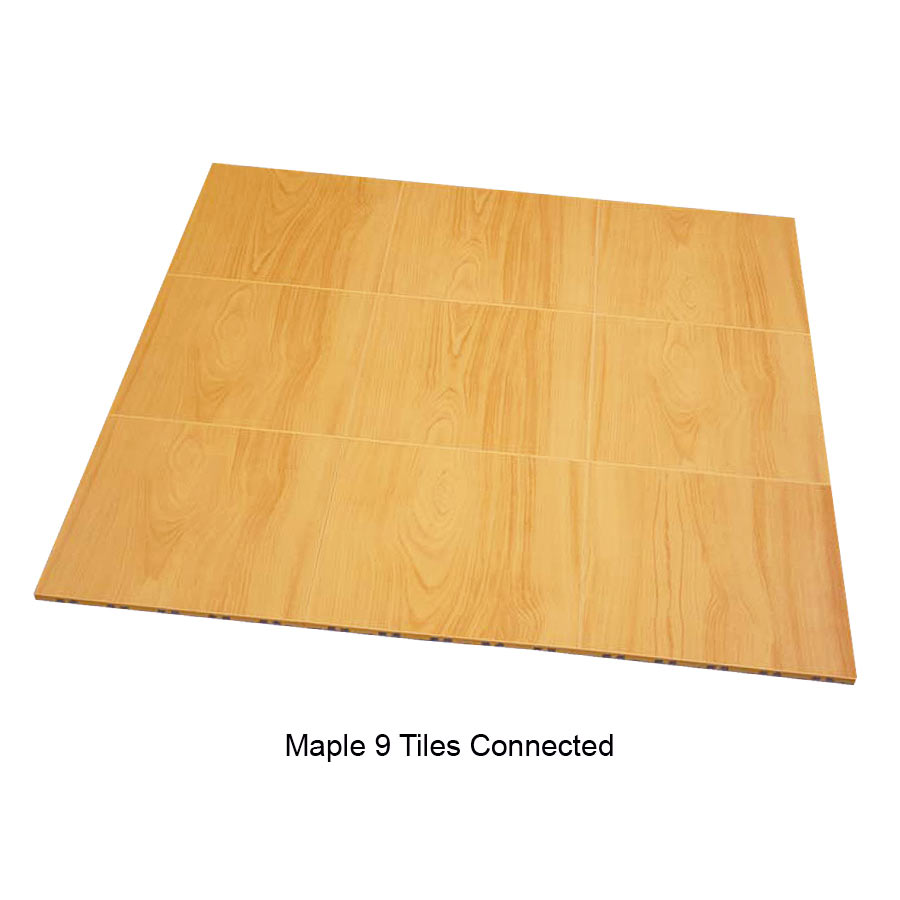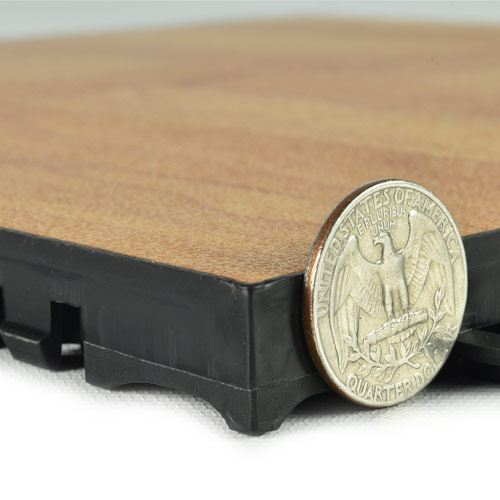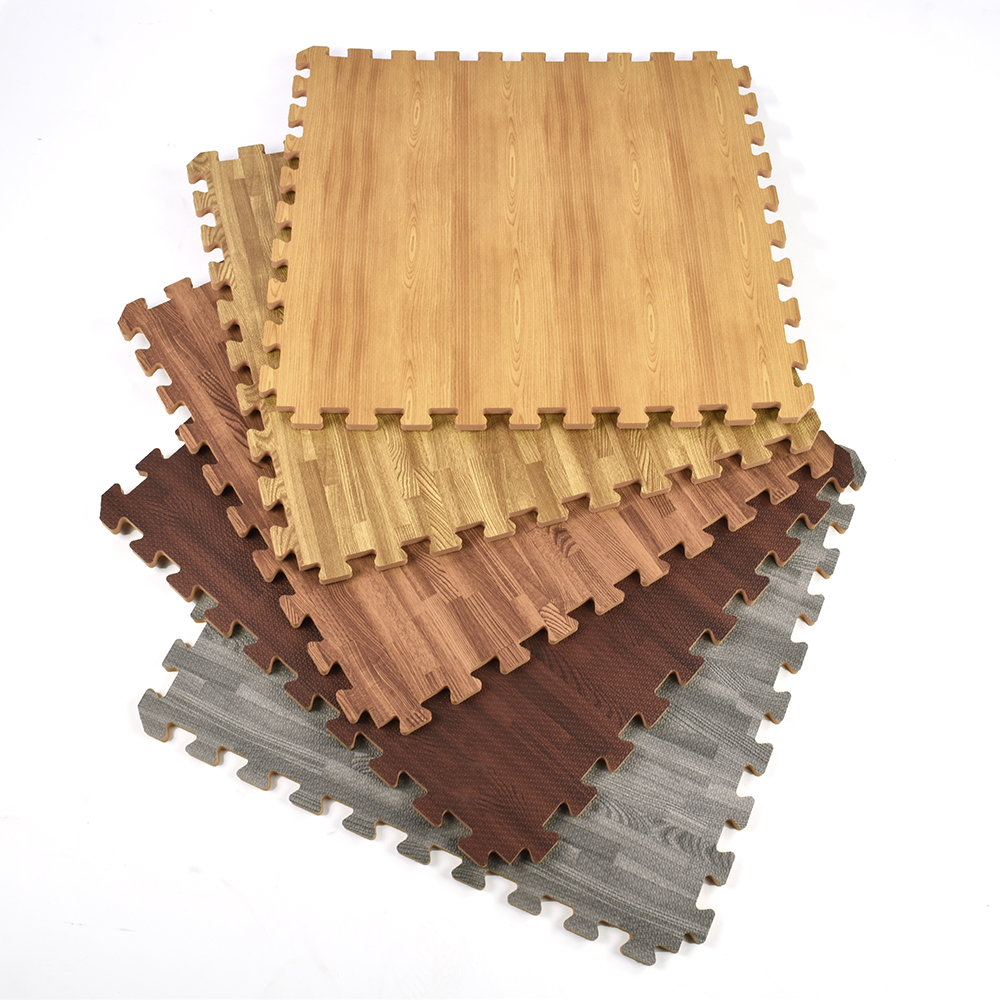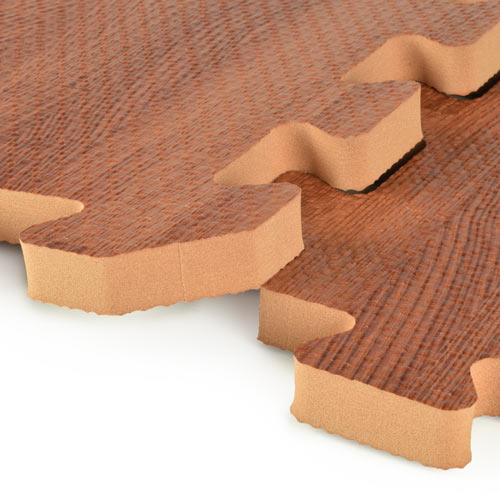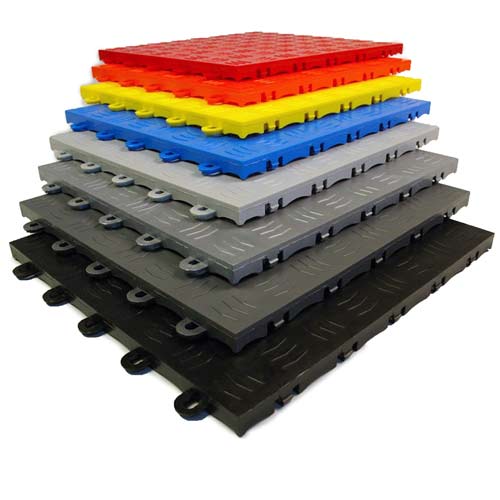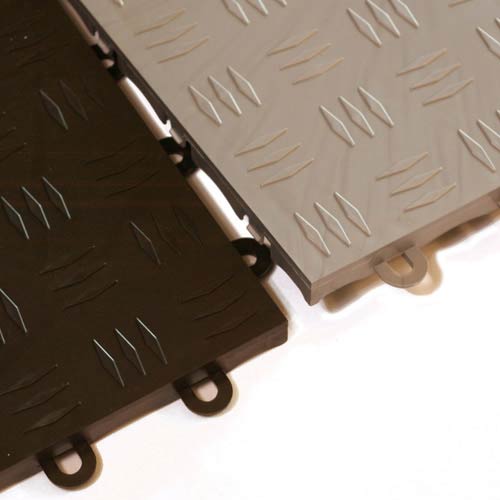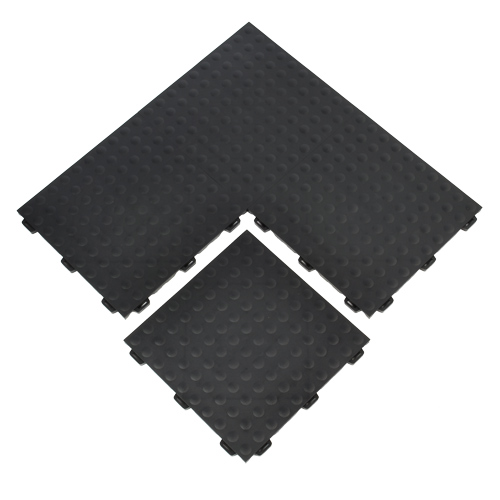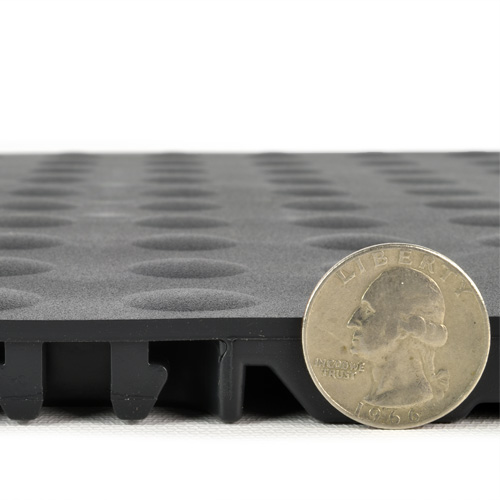 Trade shows provide great opportunities for networking, capturing new customers, PR, and promoting your product or service to a wide range of people. They can also do a number on the trade show workers' bodies. Standing in one place or taking only a few steps here and there for a day or days can cause back and leg pain, fatigue, and more. However, with appropriate trade show flooring in place, these things can be greatly mitigated! 
In order to provide comfortable footing for your workers, trade show flooring should be at least 1/2" thick; although 5/8" and 9/16" are common thicknesses as well.
Greatmats has a variety of options that will provide cushioned flooring for your workers - without taking up a huge amount of space when not in use. 
Carpet Tile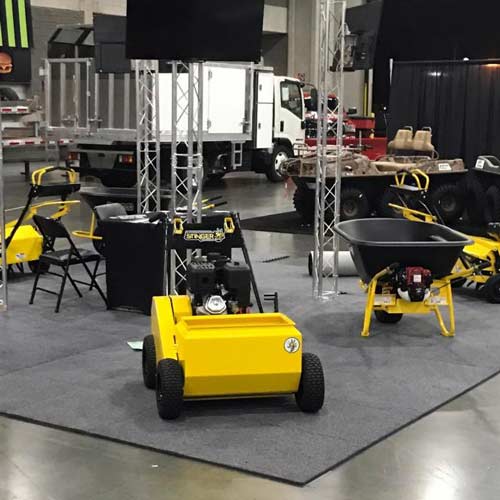 Carpet tiles are a clean and professional trade show option that is very easy to assemble and disassemble - simply stacking the tiles when done for simple storage. 
Among the carpet tile options at Greatmats, the 5/8 inch thick
Comfort Carpet Tile with Beveled Edge
is one of the most popular options, as the commercial grade short hair carpeting is high quality and long-lasting. These 10x10 or 10x20 lightweight tile systems feature beveled edges to create a finished edge on all four sides of your display floor and provide anti-fatigue and insulative value similar to standard carpet. 
The interlocking design provides a continuous surface system over concrete or tile for a snug, tight fit. Adhesive is not required for assembly, and it can be custom cut with a utility knife and straight edge. These tiles come in many different designer color options.
Another carpet tile option is the
Royal Interlocking Carpet Tile.
This economical carpet will feel similar to that in a luxury vehicle, providing a 1/2 inch thick cushioned backing to provide comfort to those standing for long periods, making the total thickness 5/8", will feel soft and cozy to walk on. The tiles are lightweight and portable, making them an excellent choice for a trade show floor. Disassembling is as simple as picking up the tiles and packing them away until needed again in the future. These tiles are waterproof and odor-proof and easy to clean. 
A third carpet tile option is 9/16 inch thick 
Modular Carpet Tiles.
These square carpet tiles create a warm atmosphere for any conference flooring needs where heavyweights such as tables and chairs will be set up. This product is made in the USA, is waterproof, durable, and made from recycled content. It is an easy pop-together flooring option with a carpet top. 
Faux Wood
Wood truly presents a warm, professional, and clean look for any space, and there are a couple of choices that will do the same.
Greatmats offers the
Max Tile Raised Floor Tile
option that is extremely popular at ⅝ of an inch thick. These 12x12 inch tiles provide a durable top commercial-grade vinyl surface with UV protection, and they are designed for repeated installations. 
With 8 different finishes to choose from, including wood grain, you will get the exact look you're going for. Once assembled, these tiles stay secure, so you don't have to worry about them pulling apart or gapping. 
With the option of ramped edge pieces, it's easy to create a clean, finished edge without a wall-to-wall installation. Because these tiles are extremely durable, trade show booths with heavy furniture, high heels, or high traffic will not be impacted. These tiles are easy to interlock together without adhesive and can be just as easily taken apart when the show is over. 
Weighing just 2 pounds each, they can easily be stacked and stored in a case or on a shelf until they are needed for the next show.
Another excellent option is the 1/2-inch thick
Wood Grain Foam Tiles Reversible.
If you're looking for a faux wood option that is durable and comfortable, this is the trade show flooring for you. It comes in 5 wood grain finishes. It is also very lightweight and portable, easy to install and disassemble, waterproof, and non-absorbent. 
These tiles are excellent for high-traffic areas, and they can be placed directly over any hard surface for a perfect installation. Because these tiles are made of EVA foam, do keep in mind that high heels could puncture them, which is important to consider when thinking about your audience. 
Miscellaneous Tile Options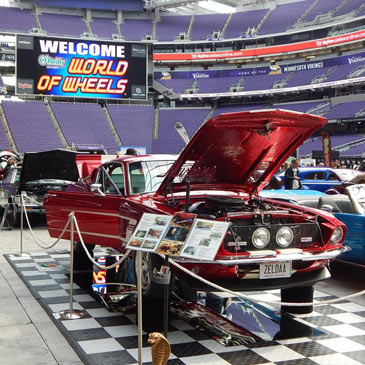 Aside from those mentioned, Greatmats has many other tile options that would be a suitable floor choice.
Greatmats ⅝ inch thick
Garage Floor Tile,
for example, is an extremely durable and versatile trade show flooring option that can take extreme weight, use, and abuse from shoes and many other things, a garage floor tile in the diamond option would be a great selection. See how
Mark Lund
uses these garage tiles as a car show floor.
This tile is made in the USA from virgin material, and will not sink or divot like many others on the market. It is rated for 10,000 pounds making it suitable for countless applications. It features a tight-fitting click-together connector system, and it comes in many colors. Its slip-resistant triple diamond tread surface texture also provides increased safety from slipping over a standard concrete garage floor. 
Also, assembling and disassembling these tiles is a breeze, as is transporting them. Just lift the sides of the tiles with the pegs and give them a little shake and the floor will start to pull apart with ease. Simply put them in a case designed for storage or shipping, and you're good to go until the next use. 
If comfort is your number one priority, the cushion benefit of 9/16 inch thick
Staylock Tile
is unmatched by any other product. It is durable like rubber with a cushion-like foam. It can be installed directly over carpet or cement - without any underlayment. The tile has an interlocking design that fits tightly without separating over time, it is waterproof and provides superior ergonomic benefits and aesthetic appeal. 
The tiles are also among the most durable, with the ability to withstand the dropping of heavy items, heavy foot traffic, and heavy equipment and furniture. Black StayLock Tiles are made from 100 percent recycled plastic material. It also comes in many designer colors, is non-absorbent, and will not degrade over time. StayLock flooring tile is easy to connect together simply by hand or foot and can easily be taken up and stored between uses. 
Greatmats For All Your Flooring Needs
Aside from the products highlighted, Greatmats has numerous other options that would work very well in a trade show or conference environment. Keeping comfort, aesthetics, safety, and ease of installation and storage in mind, you can explore the many flooring types Greatmats has to offer. No matter which flooring type you choose, you simply can't go wrong when you buy from Greatmats!