What Are The Thickest Carpet Tiles?
By Paige Cerulli Created: October, 2022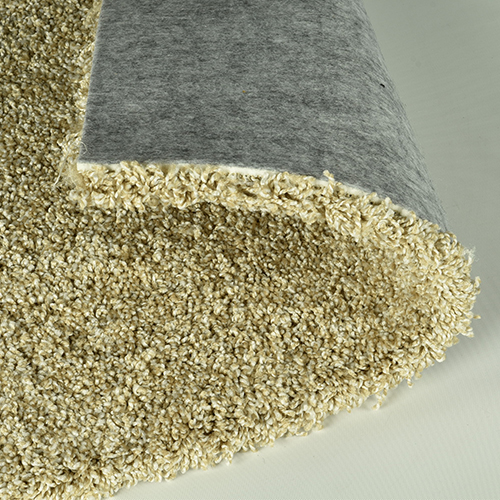 Extra thick carpet tiles can create a soft, cushioned feel and really enhance a space. Whether you're looking for tiles for commercial use or want to install them in a basement or bedroom, you'll find plenty of thick carpet tiles to choose from at Greatmats.
The Best Thick Carpet Tiles for Sale
These thick carpet tiles add a luxurious touch to a room, creating a padded, welcoming feel.
LCT Plush Luxury Carpet Tile
The LCT Plush Luxury Carpet Tile measures 1 inch thick. Its soft fiber and thick pile is comfortable enough for use in a kids' playroom and is resistant to stains, so it's suitable for homes with kids and pets.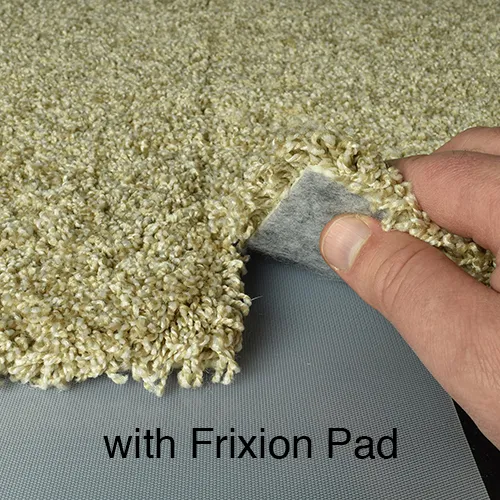 The tile features a natural woven jute fiber backing that is paired with a waterproof pad, making the tiles durable. They're even made of 30% recycled materials, so they're an eco-friendly choice.
Best of all, the tiles feature a surface that you can remove from the base for washing. You can wash the tiles up to three times for a deep cleaning, preserving the life of your carpet.
Measuring 24 by 40 inches, the tiles can quickly cover larger areas. THey are available in several neutral colors, so they complement most decor well.
Carpet Tiles Modular Squares
The Carpet Tiles Modular Squares measure ¾ inch. Soft and durable, the tiles feature a raised base that makes them easy to install on hard surfaces.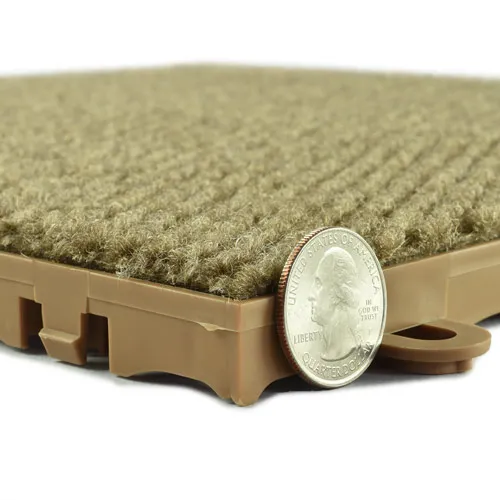 The base allows air and moisture to circulate beneath the base, speeding drying and helping to prevent mold and mildew growth. As a result, the tiles are suitable for installation in many different areas, including basements, laundry rooms, entry ways, and offices.
The carpeted tile top is made of recycled content, so this is an eco-friendly product. The tiles are durable enough to withstand high roll loads, and they also help to buffer against cold subfloors.
The tiles feature hook and loop systems that allows for an installation without any adhesive. You can also disassemble the tiles if needed with minimal effort.
Border pieces are also available to ensure a smooth transition onto and off of the tiles, and the tiles are backed by a one-year manufacturer warranty. They are available in tan and gray.
In a Snap Peel and Stick Carpet Tiles
The In a Snap Peel and Stick Carpet Tiles measure ¾ inch thick and feature an incredibly easy installation. The pile height of ½ inch creates a comfortable, plush feel that is an ideal addition to a bedroom or living room.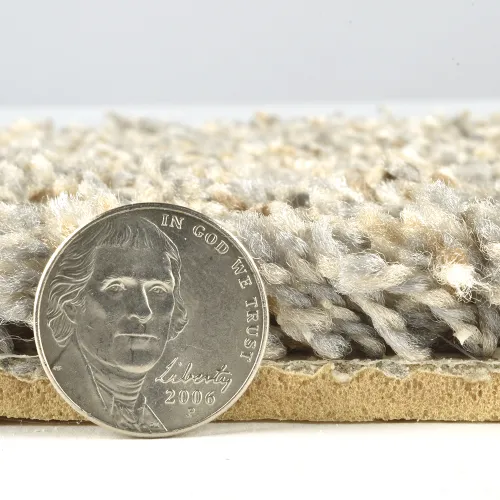 The tiles also feature a ¼-inch-thick cushioned padding for extra comfort. The fibers are fade- and stain-resistant, and the tiles are designed to withstand high amounts of foot traffic.
Made in the USA, the tiles can be placed over a firm subfloor, including concrete or a hard vinyl floor. They are available in several neutral colors, so they pair well with a wide variety of decor.
The tiles can be adhered directly to your subfloor, thanks to the adhesive backing. You can just remove the protective backing and press the tiles down onto the subfloor.
These tiles are also highly durable and are backed by a 15-year manufacturer limited warranty.
Royal Interlocking Carpet Tile
The Royal Interlocking Carpet Tile measures ⅝ inch and is suitable for both residential and commercial applications. The tiles are lightweight and easily portable, and feature a high-end foam backing that adds cushion.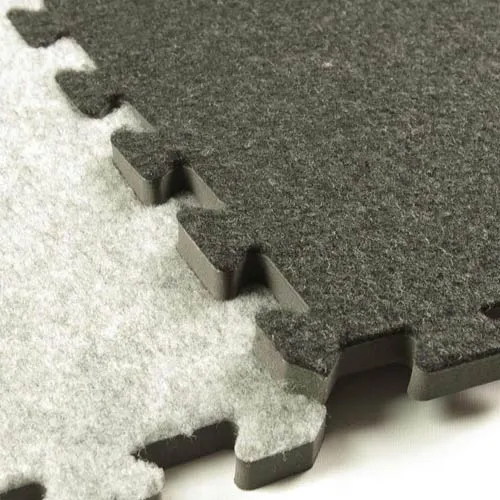 Since the tiles don't absorb water, they are an ideal choice for spaces like basements, where moisture can be an issue. The tiles are also odor proof and stain resistant, making them a highly durable choice for any setting.
Once installed, you will enjoy anti-fatigue and installation properties that are similar to what you would receive from traditional carpeting. The tiles are equally easy to clean, since you can vacuum them just like you would vacuum traditional carpet.
These tiles feature puzzle style edges, so installing them is as simple as interlocking the edges and pressing them together. There is no need to use adhesive, so if moisture does become an issue in the room, you can remove the tiles if needed.
Border strips are available so you can create a clean, finished edge, but it's also easy to cut the tiles to fit a space. The tiles are available in four colors, and you can even mix and match the colors to create a custom look.
Comfort Carpet Center Tile
The Comfort Carpet Center Tile measures ⅝ inch thick, and its anti-fatigue and insulation properties are similar to that of real carpet. This tile features a padded foam base, but it's also dense enough to support foot traffic and tables and chairs.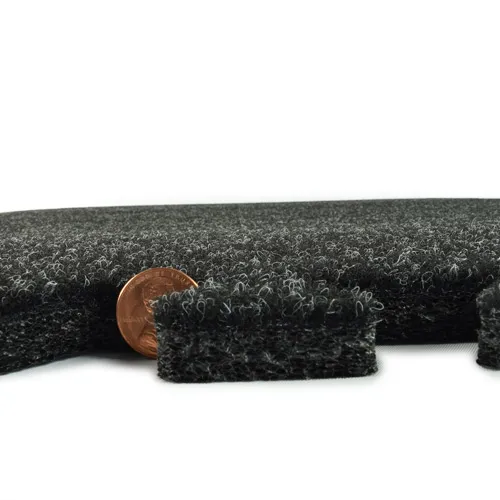 Since the tile is waterproof and odorproof, it's suitable for many different installations, including in basements, trade shows, home theaters, and more. It can be installed directly on a subfloor of concrete or tile, and there's no need to use adhesive.
The tile is available in multiple kit sizes, and you can also purchase individual tiles. Interlocking tabs create a secure connection, so the tiles won't pull apart while in use.
The tiles are available in six colors and are backed by a 90-day warranty.