Standard Thicknesses of Commercial Carpet Squares
By Paige Cerulli Created: August, 2022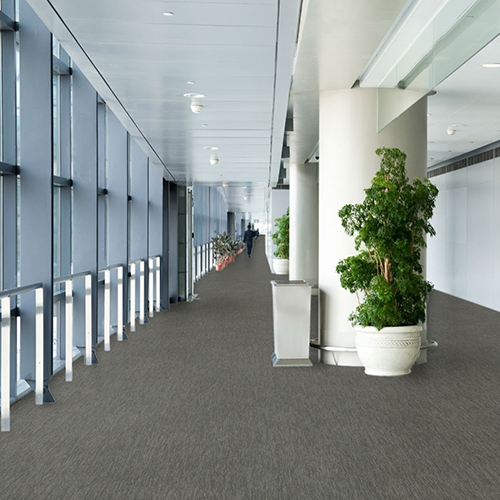 Built to withstand the high degree of foot traffic and wear that commercial spaces see, commercial carpet squares are a long-lasting investment in your business. When choosing your flooring, it's important to consider factors like the design and price, but you'll also want to consider the carpet's thickness to make sure that it's the right choice for your business.
How Thick Are Commercial Carpet Squares?
Commercial carpet squares are designed to be extra rugged and durable, making them suitable for use in a business that sees lots of traffic. While these tiles are durable, they are also designed to be thin enough to make a seamless addition to an existing space.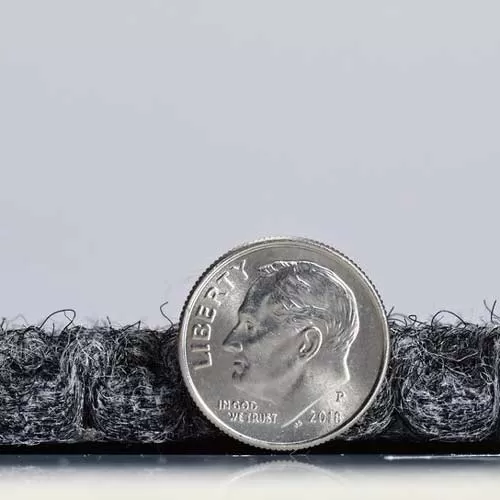 Commercial carpet tiles are available in thicknesses ranging from 3 mm all the way up to ¼ inch or more. These thinner dimensions allow you to lay the squares on top of your existing floor while still fitting flush against door jams and allowing doors to swing freely.
The result is that you won't have to rework elements of your office to accommodate a thick carpet tile. You can quickly and easily install the tiles without taking on additional work and expenses.
Though these carpet squares are relatively thin, they still have the strength that you need in a commercial setting. They're made from top-quality, highly durable materials and they feature elements like mildew and UV resistance to ensure the tiles last and you get the most out of your investment.
Commercial Carpet Squares for Sale
At Greatmats, we carry several highly popular brands of commercial carpet squares, each available in different thickness options and styles.
Mohawk Carpet Tiles
Mohawk carpet tiles are designed for a glue down installation and are available in two sizes, including 24x24 inches and 12x48 inches. With a four square foot area of coverage per tile, these carpet squares can quickly cover larger flooring spaces.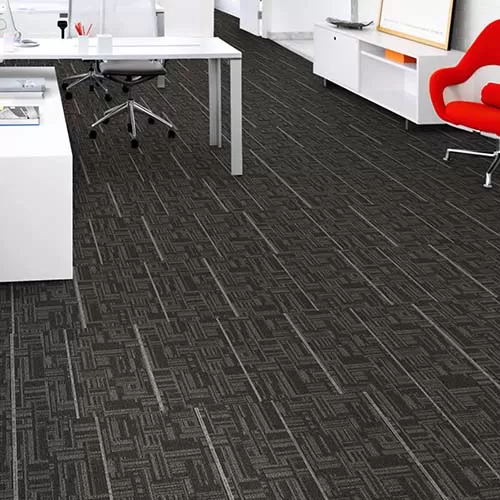 The tiles range in thickness from 2.9 mm to 6.3 mm, or 0.11 to 0.25 inches. These low-pile tiles create a neat, professional finish and the durable fibers are made here in the United States.
The tiles feature several appealing qualities, like static resistance and an eco-friendly design. They are available in a broad assortment of pattern and color options, so you can easily find the perfect look for your business.
Shaw Carpet Tiles
Shaw carpet tiles feature some of the toughest grade fibers available. The tiles measure 24x24 inches, so they're ideal for covering larger areas.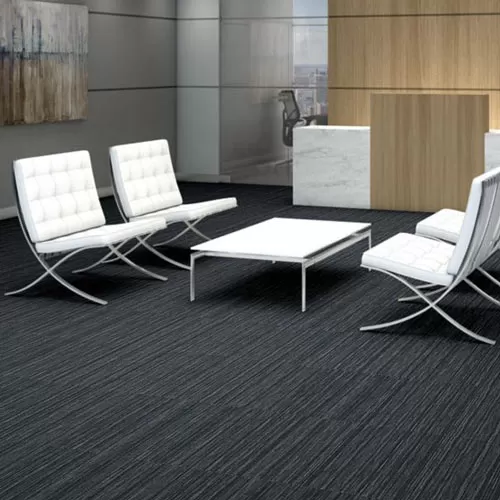 Shaw tiles are low pile and measure 2.3 mm, or about 0.1 inches thick. They feature Solution Q nylon fibers with a 24 denier per filament rating, making them highly durable.
The fibers are wear-resistant and Class 1 fire rated, and they're designed to retain their color. They also help to control static, while making for easy cleaning, too.
The carpet tiles are available in a patterned loop carpet texture, so they are able to withstand high foot traffic. You can choose from multiple neutral color options and subtle geometric options, allowing them to easily fit in well with existing decor.
Pentz Carpet Tiles and Planks
The Pentz carpet tiles and planks all measure ¼ inch thick, including the backing and pile height, so they make a natural addition to most spaces. The planks and squares are available in the same colors, so you can use a selection of both sizes to floor rooms with odd shapes, minimizing the amount of product that is wasted.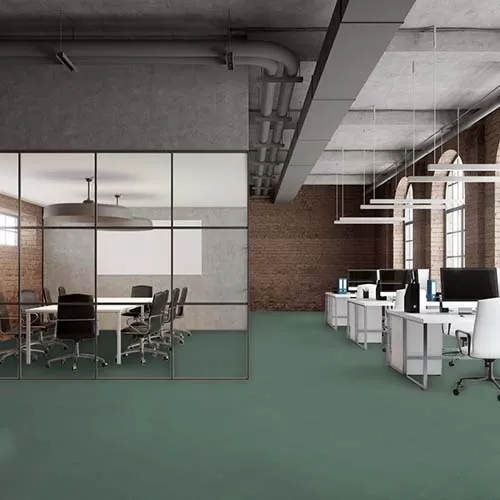 These tiles feature an Encore SD nylon or APEX SDP polyester fiber, contributing to excellent durability. The planks also boast some of the best warranties in the industry, including lifetime performance for wear, static, stain removal, and colorfastness.
You can choose from multiple pattern and color options, including options with neutral colors, assorted grays, and solid colors. The tiles are a great choice for offices, retail locations, schools, libraries, and more.
Foss Carpet Tiles
The Foss carpet tiles offer the convenience of a peel and stick tile, but the durability of a commercial tile. They are available in 18x18 inch and 24x24 inch options.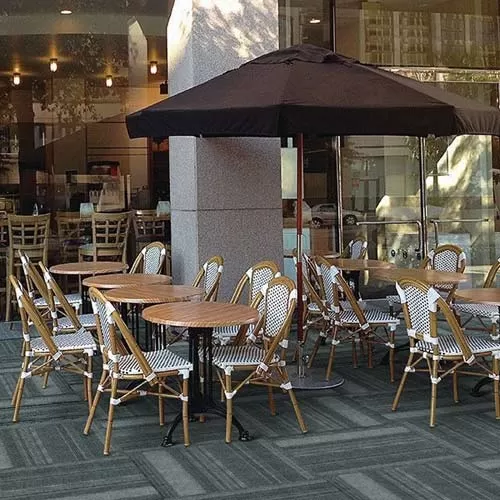 Tile thickness ranges from 3 mm to ¼ inch, and the PET carpet fibers are made of 100% recycled plastic bottles, making the tiles an eco-friendly choice.
The tiles are backed by a five-year warranty and don't require any special maintenance. They are available in a wide range of colors and patterns and are popular for both home and commercial use.
Joy Carpet Tiles and Squares
The Joy carpet tiles and squares are generously sized at 3.3 x 3.3 feet, so they are ideal for large installations. Joy rugs are also available for use by children, and are available in multiple sizes.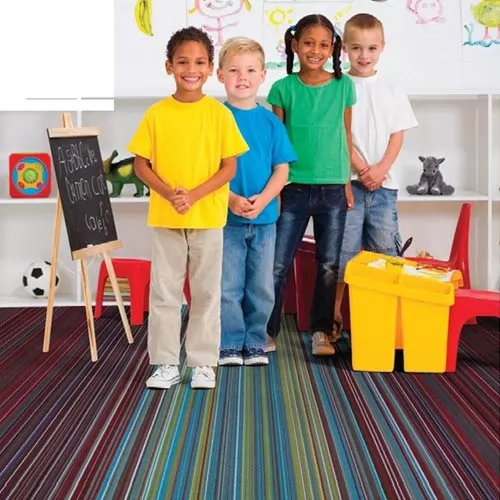 Tile pile height is about ¼ inch, and the tile backing is flexible for a bit of added cushioning without adding height. The self-adhesive backing makes for an easy installation, and the tiles can be used in commercial spaces, schools, and more.
The tiles are available in neutral colors and darker shades, as well as in artistic patterns and stripes. You can mix and match different options to create patterns and unique floors.