What's the Best Table Tennis Flooring?
By Kyle Schurman Created: March, 2021 - Modified: July, 2021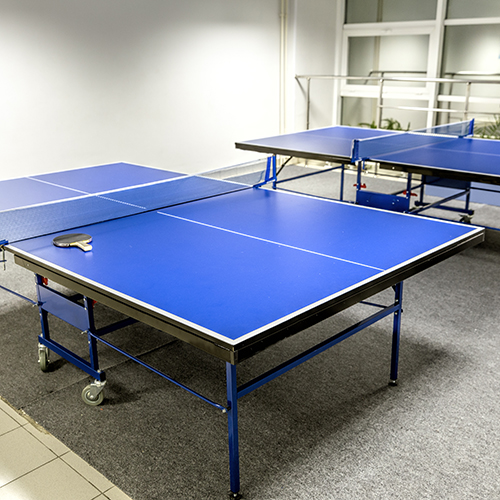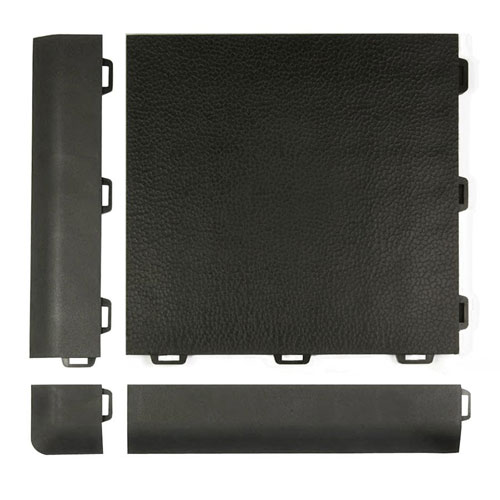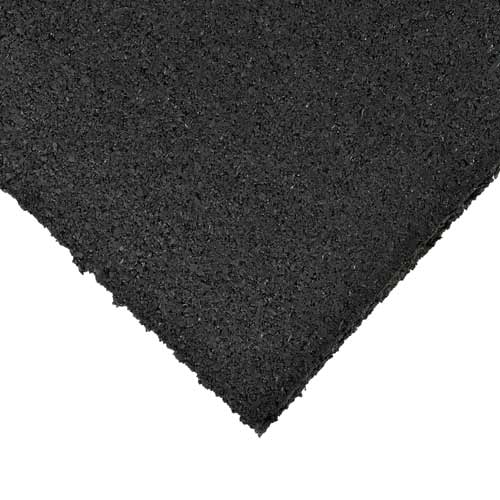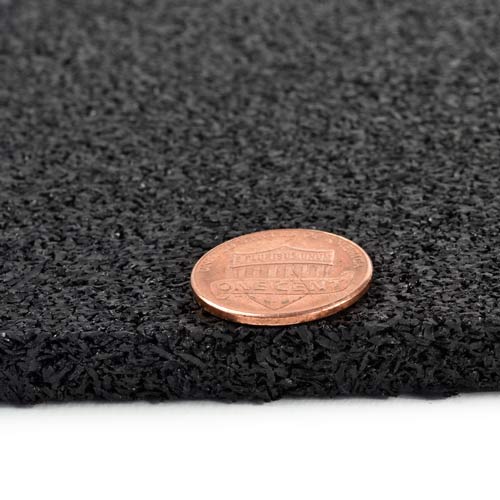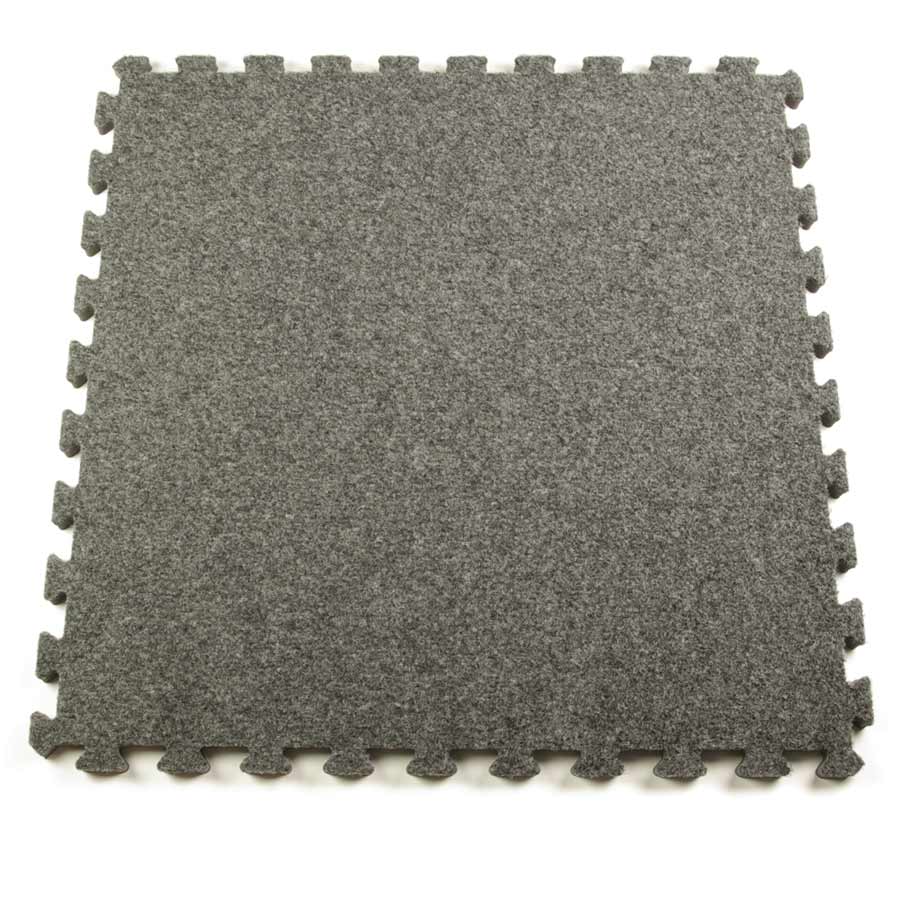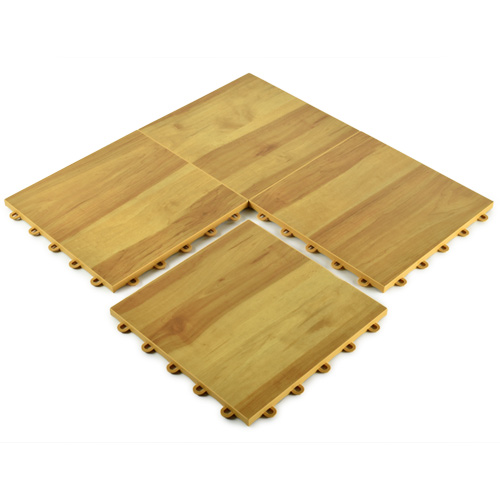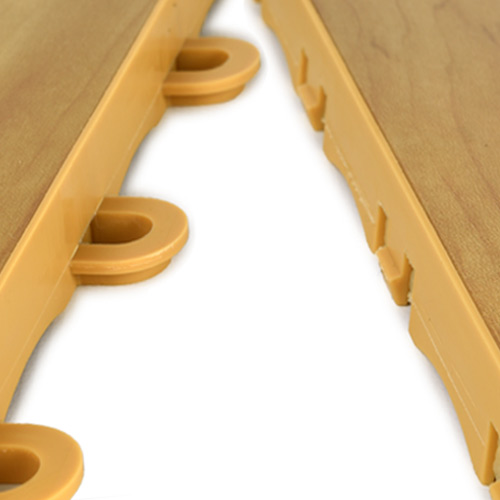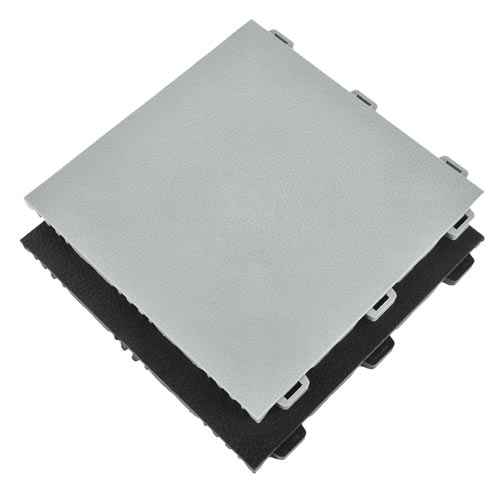 Table tennis flooring may not be the first thought for people setting up a game room, but having the right setup underneath the ping pong table gives players the best footing for making the quick movements required in the game. Multiple types of floors will serve as a strong base material to give table tennis players the desired level of footing, including
Carpet

PVC plastic

Rubber

Vinyl over a plastic base
For athletic facilities looking to create a table tennis flooring for a competitive tournament, the facility may have several tables set up throughout the room. Having a consistent type of floor material throughout the facility creates a professional look for the tournament, while also giving players a type of flooring they can count on, no matter which table they're using.
How Well Does Flexible Plastic Work for Table Tennis Flooring?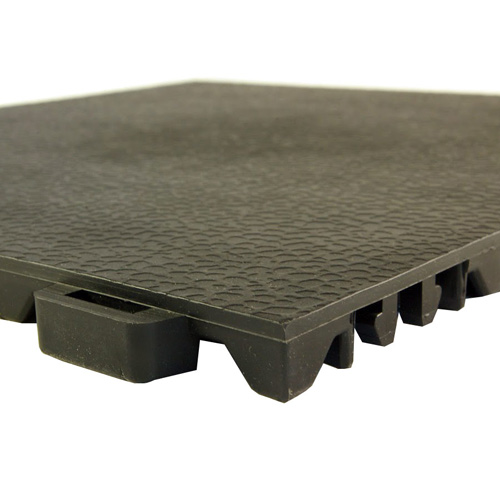 For those who want to give the players a slight cushioning, PVC plastic is a popular selection. It has the durability of rubber, while providing just a bit of cushion, similar to a firm foam.
The StayLock Orange Peel Tile is an especially durable style of PVC plastic interlocking flooring, as it ships with a 5-year limited manufacturer warranty. It has a slight texture on the top surface of the tile (similar to the texture on the peel of an orange). This is a nonslip type of tile, so those playing ping pong will be able to maintain a sure footing while playing.
It also has shock absorption properties, which is helpful when players in a tournament will be standing at the tables for long periods of time consecutively. The players will appreciate having this type of flooring available, as they won't feel sore after the day of playing, as they would with a cement floor.
Can You Use a Rubber Roll Underneath Ping Pong Tables?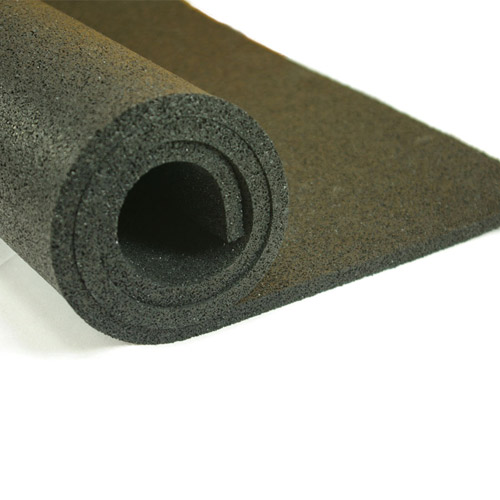 For those who want to create safe table tennis flooring over a huge area in a facility at a reasonable price, the Plyometric Rubber Gym Roll is an excellent choice. Installation of a rubber roll goes quickly, creating the table tennis court surface in very little time. This material does not require much maintenance either, which is a significant benefit for a large facility.
With this rubber roll product, customers receive a flooring that measures 4 feet in width with custom lengths available at the time of ordering. Installers will not have to worry about ordering too much flooring and wasting money, thanks to the ability to order a custom cut length.
This rubber flooring measures 3/8 inches in thickness, so it doesn't weigh as much as thicker rolls of rubber, which further simplifies installation. Even with a long roll, a couple of people should be able to carry the roll into place for the install.
Using a roll of rubber throughout the facility is a better option than placing a rubber mat on either end of the ping pong table, as the player could trip over the edge of the mat when running back to the table after chasing down a long shot.
Another potential use case for this rubber roll is as an underlayment for creating a slight cushioning layer under a hard plastic interlocking tile with a vinyl top layer. For example, installers could place a cushioned layer underneath the Basketball Gym Floor Pro Court Tile when using this tile as table tennis flooring.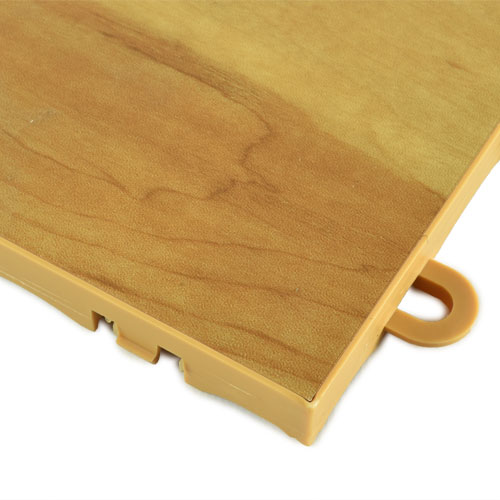 The design in the top vinyl layer in this tile has a style made to resemble hardwood flooring that may appear on a
basketball
or volleyball floor. This type of vinyl floor provides an excellent footing for table tennis players, ensuring they can generate the power they want behind their shots.
For a facility that hosts many different kinds of athletic events, this is a versatile type of interlocking tile, meaning maintenance personnel can leave the flooring in place, rather than having to change out the flooring for different types of events.
Is Carpeting a Safe Material to Use As Table Tennis Flooring?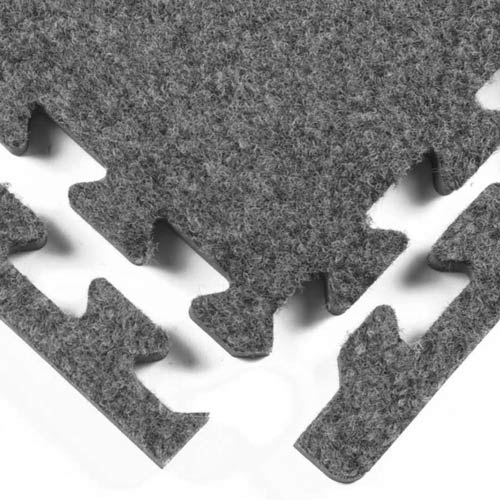 To create a feeling of warmth in the table tennis flooring, carpet tiles generate a desirable type of floor material. The Royal Interlocking Carpet Tile model is easy to maintain. The pieces pop together quickly for an extremely easy installation process.
These individual tiles cover 2 by 2 feet, which makes the
installation process
go quickly. Because a tile weighs only 1.4 pounds, a single person can handle the install process relatively easily.
The carpet is bonded atop a layer of
foam
, which will give table tennis players the cushioning they want when they are standing and moving for long periods of time while playing. The carpeted surface yields the grippy surface players need for making controlled movements.
The Royal line of interlocking carpet tiles is also popular because of the low cost per square foot of coverage it delivers.