What Are the Best Puzzle Floor Mats for Kids?
By Kyle Schurman Created: February, 2021 - Modified: December, 2022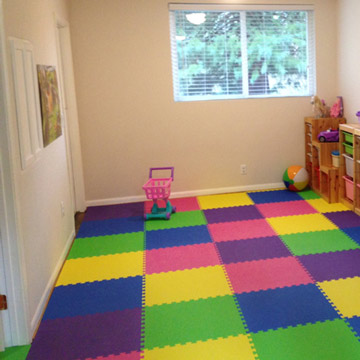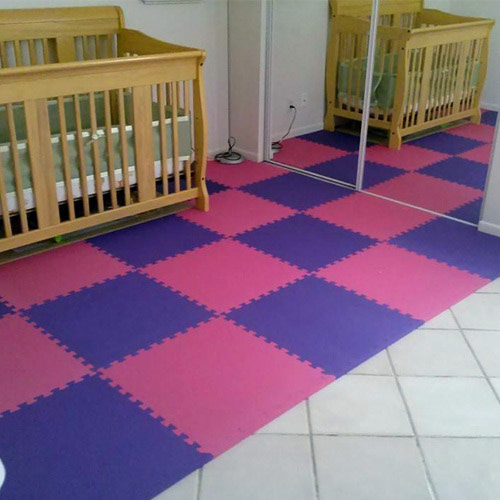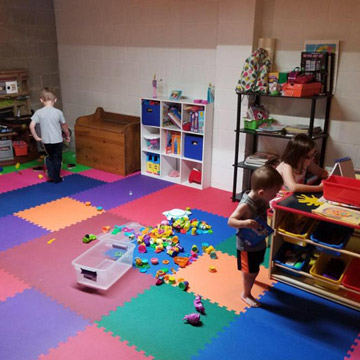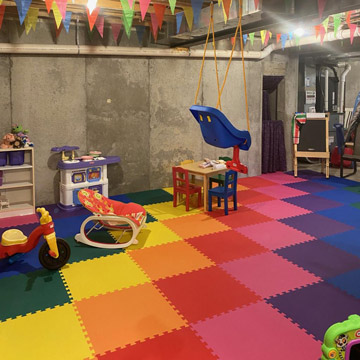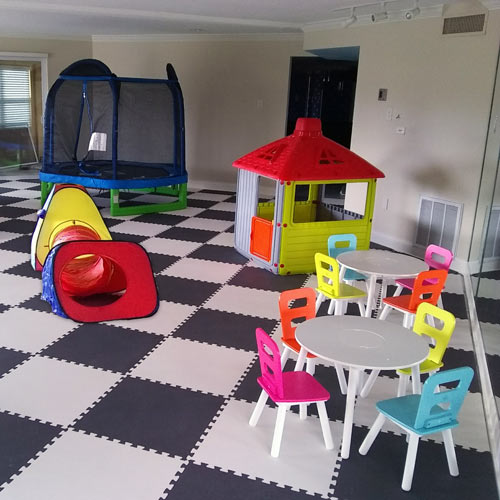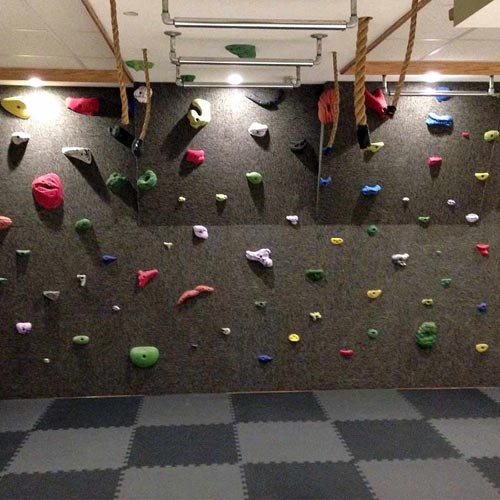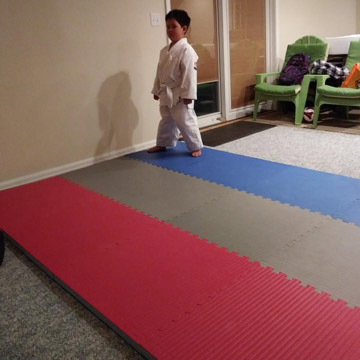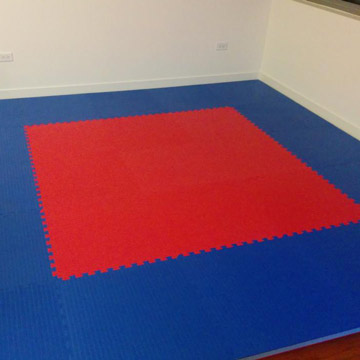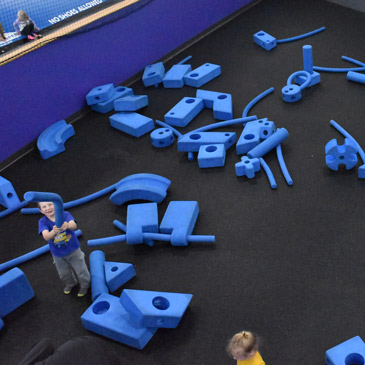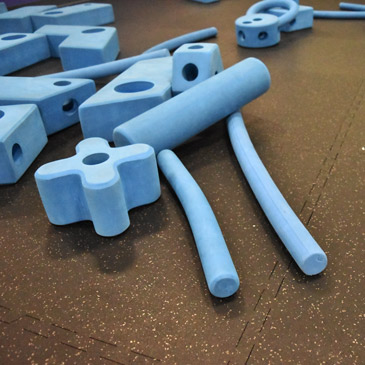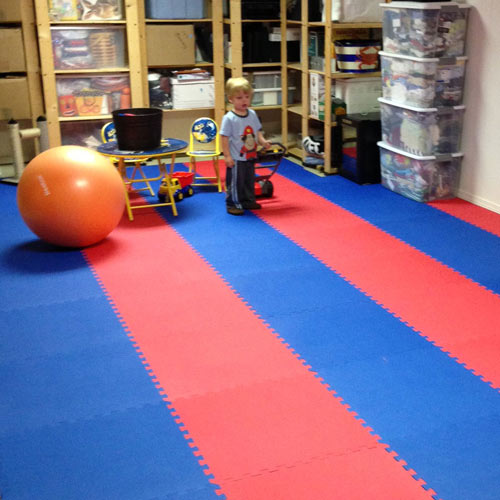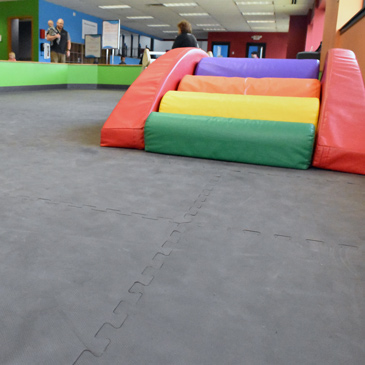 When seeking a safe and convenient type of floor for children, puzzle floor mats are a popular choice. These work well for a DIY install, using an interlock puzzle edge design, so each tile pops into an adjacent tile securely. Each piece is lightweight and durable, while delivering the cushioning needed for kids who may fall regularly while playing.
These models can consist of EVA foam, rubber, or carpet topped foam. The best puzzle floor mats for kids include:
Premium Foam Kids and Gym Mats (5/8 Inch)

Home Sport and Play Foam Mats (3/4 Inch)

Home Foam BJJ Mats (1.5 Inches)

Geneva Rubber Tiles (3/8 Inch)

Royal Interlocking Carpet Tiles (5/8 Inch)
What Are Advantages of Foam Puzzle Floor Mats?
Foam has a variety of advantages as a flooring for kids, offering a cushioning that protects them from falls. It's waterproof and easy to clean, so there's no worry of odors developing. These colored tiles are bright and fun, giving kids an area they'll love to use.
The surface of the mats may have a bit of texture to it, providing children with a sure footing. The foam is ideal for toddlers learning to walk, as they won't slip on the textured surface, while having a safe landing area if they fall.
Best of all, puzzle floor mats are easy to install, as the puzzle edges pop together tightly. There's no need to pay a professional to do the installation, as anyone can put them together in very little time, even cutting them to fit a certain spot.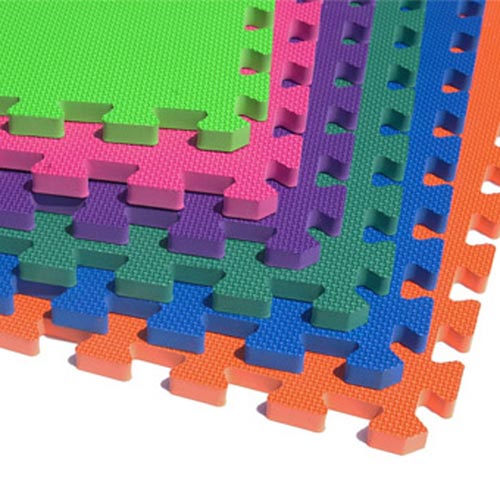 The Premium Foam Kids and Gym Mats provide 5/8 inches of thickness for a little extra padding. One side of the reversible mat has a textured surface, while the other side is smooth. These mats are extremely colorful, giving installers multiple options for creating fun layouts that kids will love. More than a dozen colored choices are available, some of which include:
Black - Blue - Gray - Green - Orange - Pink - Purple - Red - White - Yellow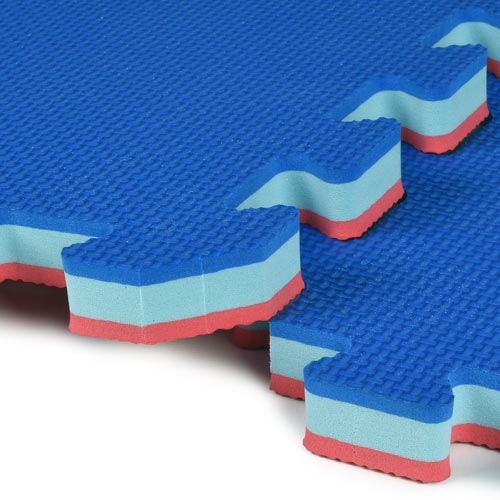 The Home Sport and Play Mats have a reversible design, with different colors on each side of the mat. Both sides have scuff resistant surfaces, allowing them to stand up to regular use from athletic shoes. They measure 3/4 inches in thickness, so they have an excellent level of durability and cushioning for kids who will be running and roughhousing regularly. The color combinations include:
- Black/Gray
- Green/Brown
- Red/Blue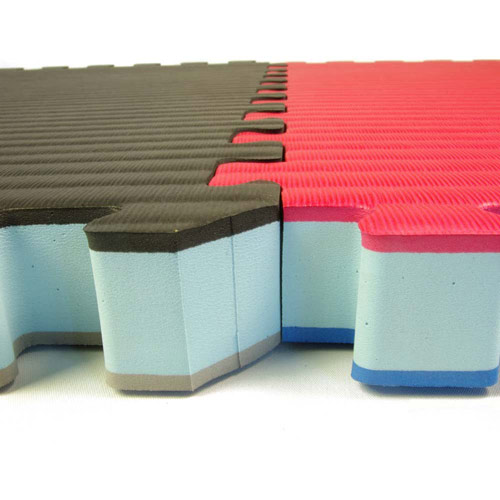 The Home BJJ Mats frequently appear in martial arts studios, but they also work for playroom installations at home. These mats measure 1.5 inches in thickness, which provides maximum cushioning to protect against falls, but they do carry a higher price than thinner foam mats. Each side of the reversible tiles has a no-burn surface, preventing skin burns for crawling toddlers. The tiles have different colors on either side, offering combinations of red/blue or black/gray.
Are Rubber Puzzle Floor Mats Safe for Kids?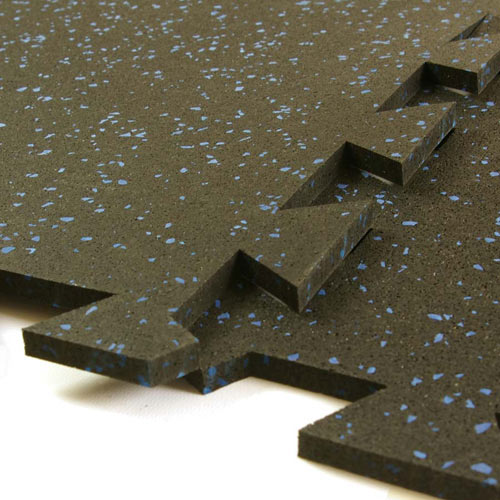 Rubber mats can deliver a safe type of flooring for children, offering a mix of slip resistance and durability that's perfect for playrooms. The Geneva Rubber Tiles feature recycled rubber content for a green flooring solution. Manufacturers create these tiles in the United States, so customers can trust the build quality and the safety of the ingredients.
The
InnerActive Playground
facilities in the Twin Cities area of Minnesota use the Geneva interlocking puzzle floor mats in an area of the facility where kids are doing things like stacking building blocks, providing comfort and durability for sitting or standing.
Keep in mind that rubber flooring is much firmer than foam flooring, so unless rubber tiles are specifically designed to protect against falls (usually in the form of at least 2 inch thick playground tiles), they are not particularly cushioned.
Will Carpet Tiles Give Kids a Safe Area to Play?
Padded carpet tiles offer a nice material for a child's play area, adding warmth and a stylish look.
Installing a roll of carpet can be difficult. Carpet tiles that have an interlocking puzzle edge are the perfect solution, providing a safe and padded area for children that's easy to install.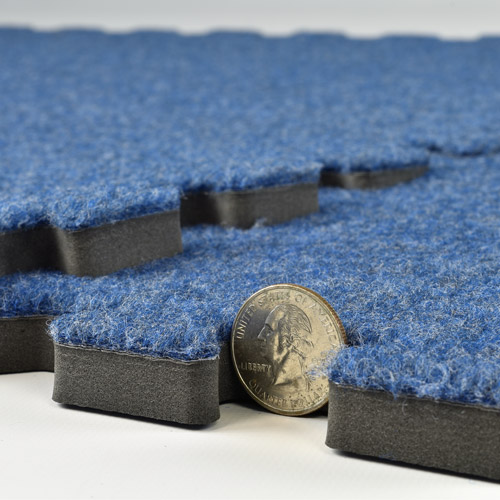 The Royal Interlocking Carpet Tiles have a layer of high quality carpeting bonded to a foam base layer. These puzzle floor mats do not need adhesive, so customers can pick up the tiles at any time to return to the subfloor. During a DIY install, markings on the back of each tile help the installer keep the grain of the carpet fibers lined up in the same direction.
This carpeting system is also
stain
and odor resistant!