What Are the Best Heavy Equipment Mud Mats?
By Kyle Schurman Created: February, 2021 - Modified: June, 2023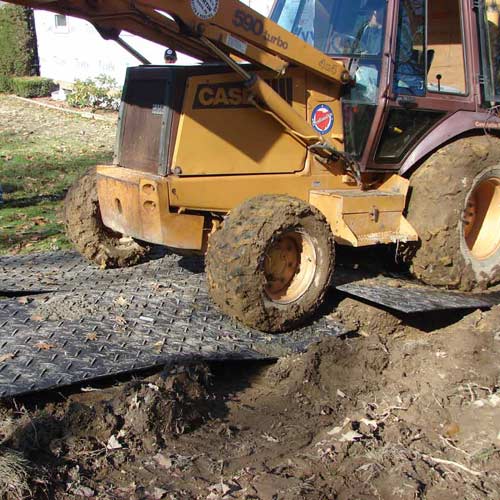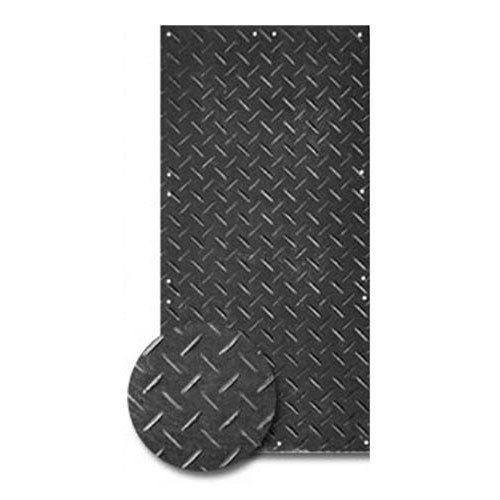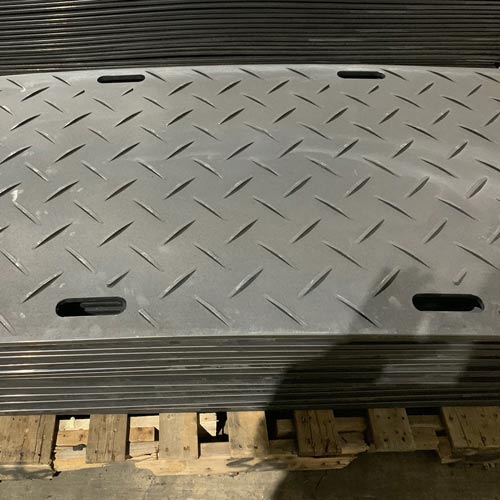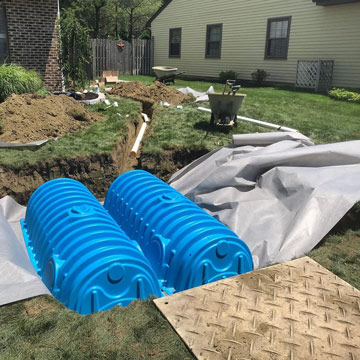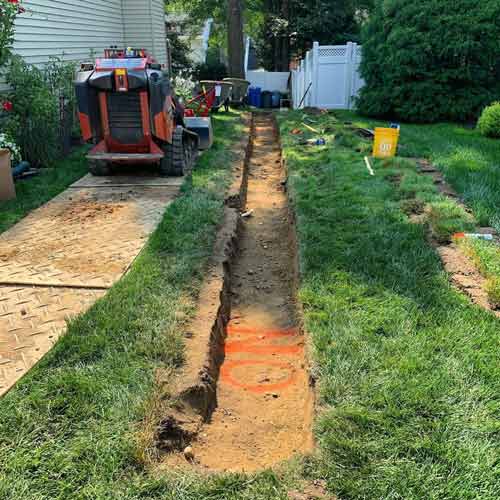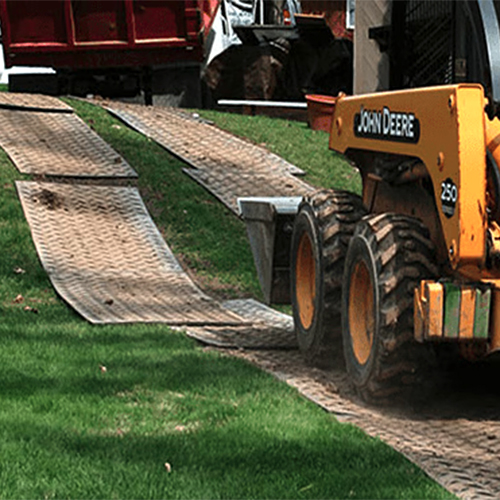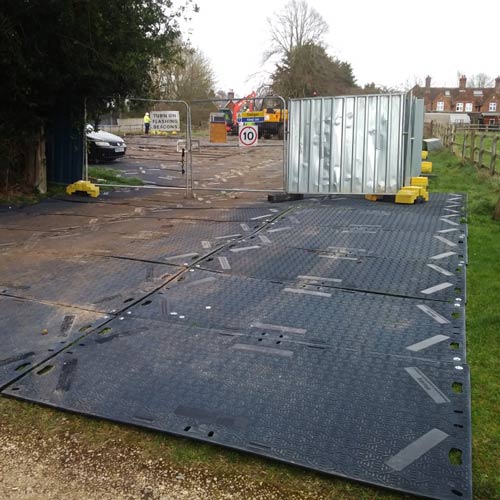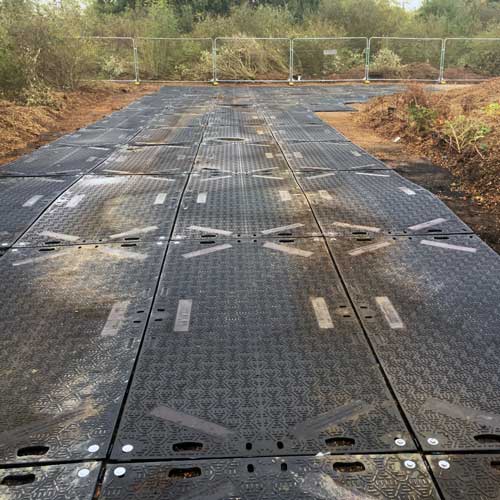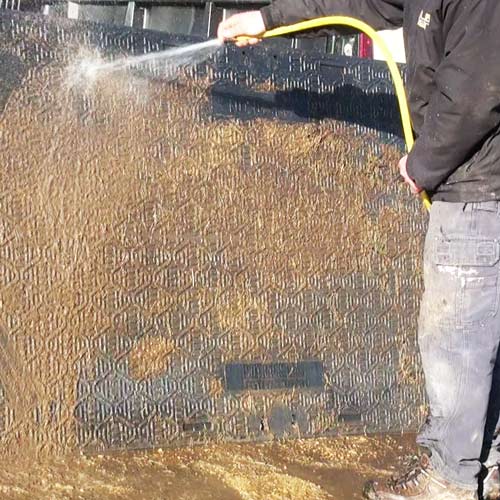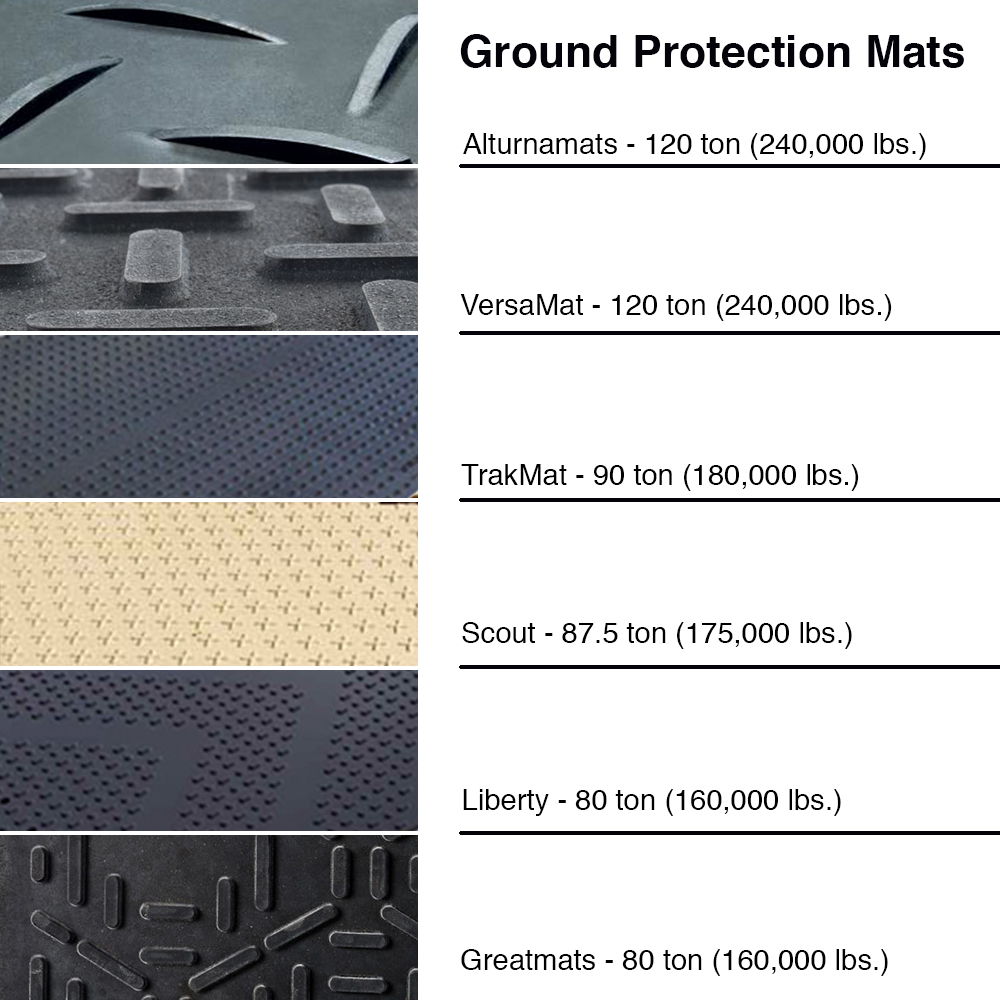 Mud mats for heavy equipment support the weight of
construction equipment
and vehicles, and the best models are easily moved to various locations to create temporary roadways. Some of these mats offer protection for the ground that will support vehicular weights up to 120 tons, so customers can match the matting to the vehicles in use.
The best mud mats for heavy equipment that will protect the ground underneath from damage include:
AlturnaMats Ground Protection Mats

Black Ground Protection Mats

Ground Protection Mats Clear

Greatmats Ground Protection Mats

Mud-Traks Super Ground Protection Mats
By using firm plastic in mud mats for heavy equipment, it will support the weight of the vehicles without allowing the tires or treads to dig into the soft ground or mud. These heavy duty mats for sale simplify the process of creating temp road access for difficult to reach areas at a construction site or on a remote piece of property.
The
composite material
in the mats often has a textured pattern across the top, which gives the tires or treads on the vehicle the traction needed to move forward without slipping off the temporary road and into the mud.
What Are Some of the Best Mud Mats for Heavy Equipment With 80-Ton Weight Capacities?
For businesses that use bucket trucks, such as
utility companies
, tree trimming services, and fruit picking companies, 80-ton capacity mud mats for heavy equipment should handle the job successfully.
One person can use the handles or hand holes in these mats to drag them into place to create a roadway. Even if going over damp ground or muddy areas, these mats will create a safe place for the large vehicle to travel without becoming stuck or tearing up the ground underneath.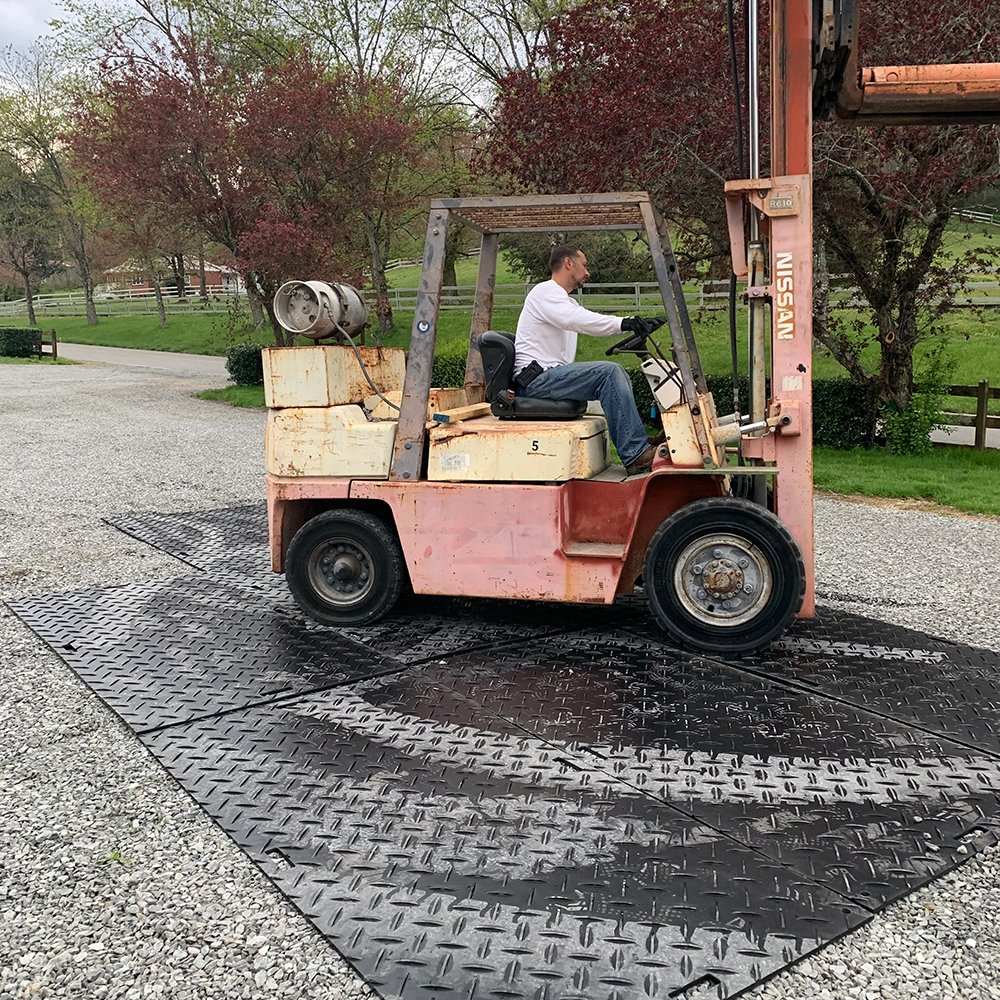 The Greatmats Ground Protection Mats are a cost effective option for all kinds of use cases. Select among two different tread patterns with these reversible mats, matching the type of traction required for the heavy vehicle in use.
Each black mat measures 4 by 8 feet and weighs 80 pounds, so workers can slide several of them into place to create a roadway in any location. The 100% recycled high density
polyethylene (HDPE) plastic
will not absorb moisture, which gives this mat a significant advantage over using soggy plywood at the jobsite.
When using these mats over extra sloppy ground, they may sink or stick to the mud a little bit. Use the hand holes to pull them free from the mud easily. To clean the mats, so they're ready for the next time, simply rinse them with a pressure washer to remove any muddy residue.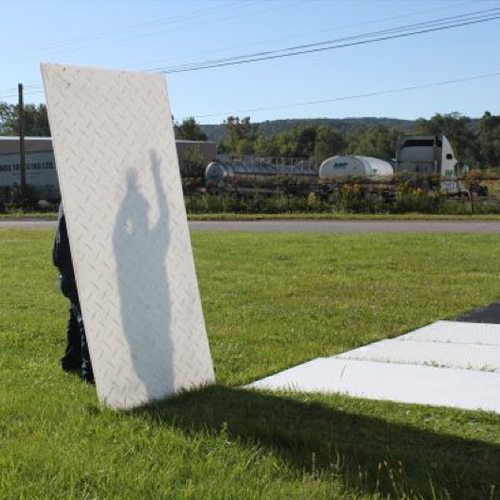 For another 4-by-8-foot mat, but in a clear color, consider the Ground Protection Mats Clear. These HDPE plastic mats weigh just 88 pounds apiece, further simplifying the process of moving them into place. They slightly flex to follow the contour of the ground to make a sturdy roadway.
What Are the Best Ground Protection Mats for the Largest Vehicles?
Vehicles like heavy equipment trailers and digger derricks may require even more weight support from the mud mats for heavy equipment.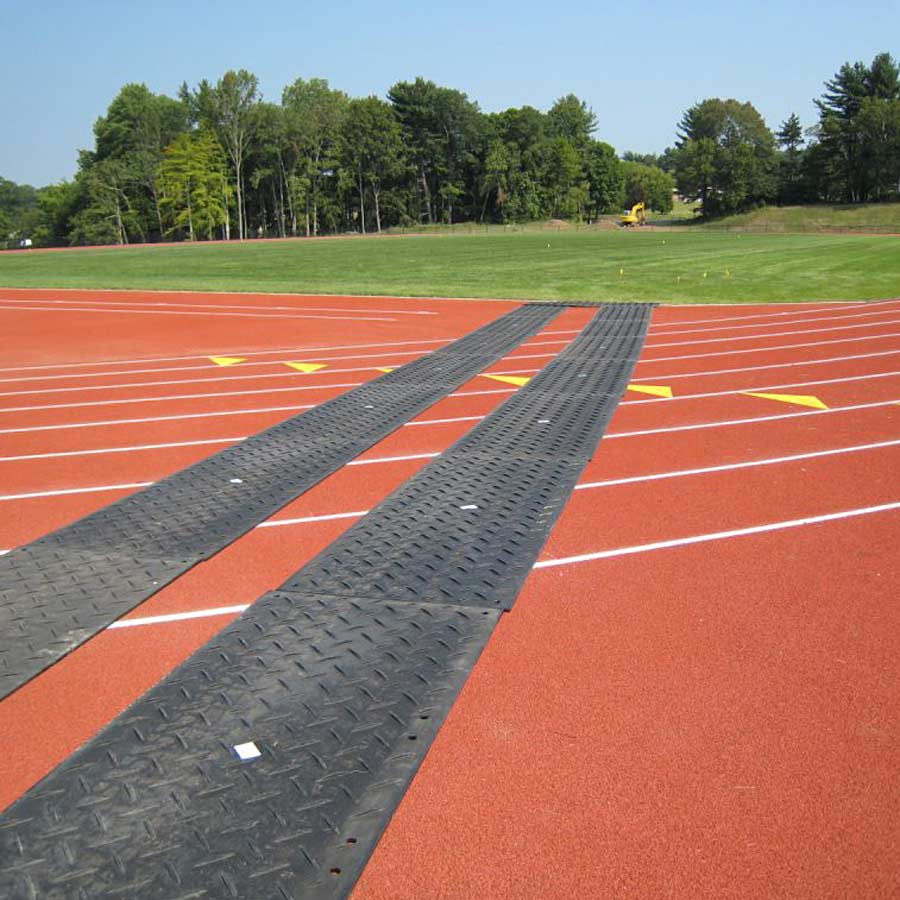 The 2x8 Black Ground Protection Mats model will support weights up to 120 tons, which should handle the majority of construction and commercial equipment successfully.
This model measures 2 by 8 feet, although other sizes are available. One advantage of this narrower mat is that it weighs only 43 pounds. Connect multiple sections end to end to create a temporary roadway. Even though these mats are narrower than some other options, installers can create a layout of two rows that accommodate the tires of a vehicle.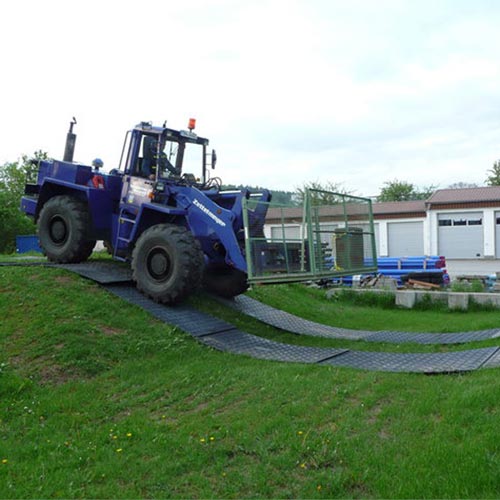 For the more common 4-by-8-foot size in a product that can handle up to 120 tons of weight, the AlturnaMats Ground Protection Mats are an excellent choice.
The AlturnaMats offer both a diamond pattern traction surface option and a smooth surface option. The 1/2 inch thick polyethylene plastic is extremely durable, delivering a lifetime warranty.
What Are the Best Easy-to-Handle Mud Protection Mats?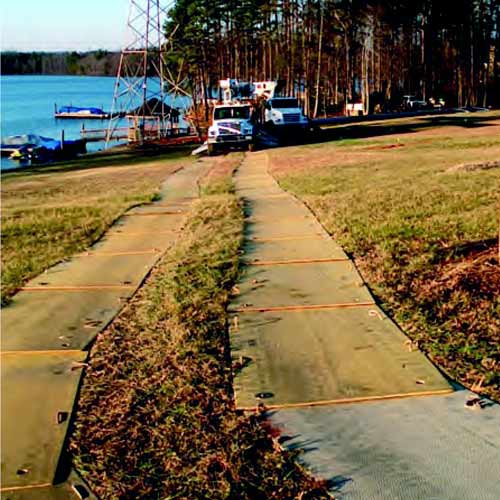 For construction companies that must move their mud mats for heavy equipment to different areas on the worksite on a regular basis, the Mud-Traks Super Ground Protection Mats are an excellent choice. These mats measure 6 feet in length and 45 inches in width, weighing 74 pounds each.
The biggest advantage of these smaller sized mats is they should fit in the bed of most pickup trucks, which simplifies the process of moving them from place to place. Each mat has secure rope handles to make it easier for installers to lift and move them.
This mat supports weight up to 50 tons. It's made for rubber tires on vehicles only, rather than for steel track vehicles. It has texture on both sides to keep vehicles from slipping, even when the tires are muddy.