What Gym Flooring Is Best for a Step Workout?
By Kyle Schurman Created: May, 2021 - Modified: February, 2023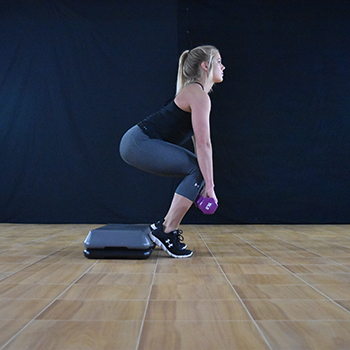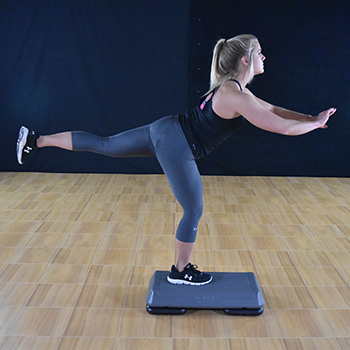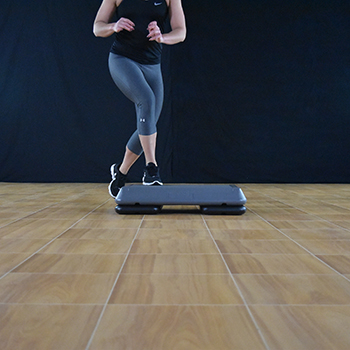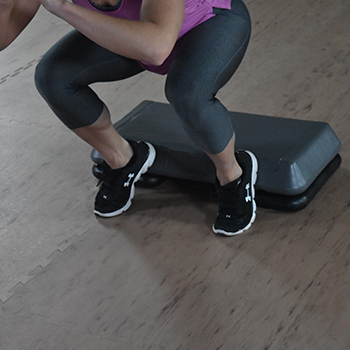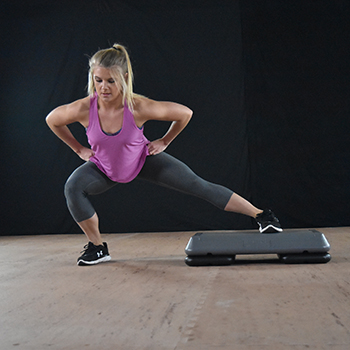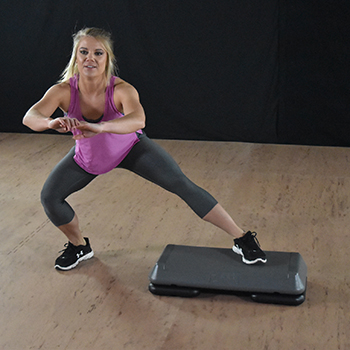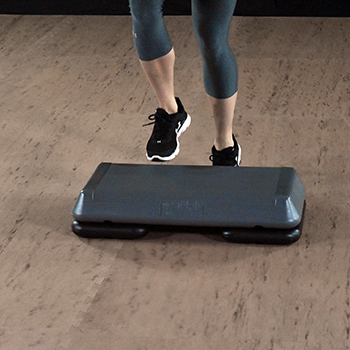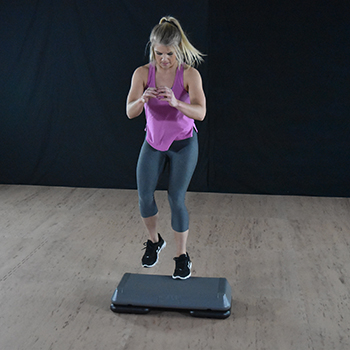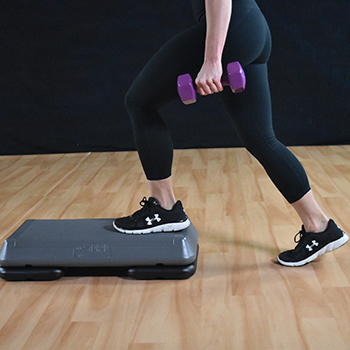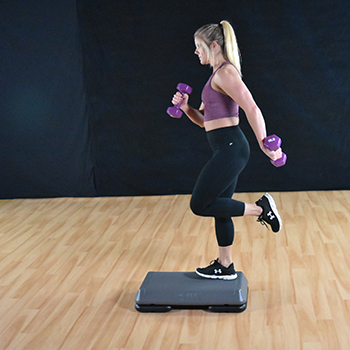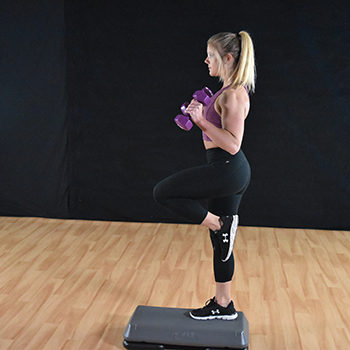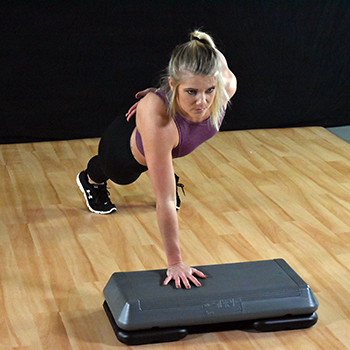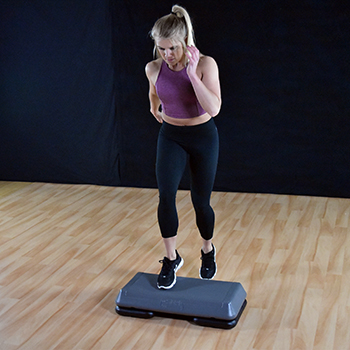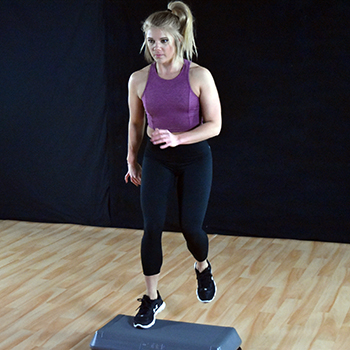 A step workout is a type of high intensity aerobic workout that can be hard on the joints of the lower body without the right kind of flooring. Having a bit of cushioning in the floor, without giving up stability, will yield the best results for these types of fitness exercises.
Some of the best flooring options for a step workout include:
Home Sport and Play Mat

Premium Martial Arts Karate Mat

4x6 Foot Gymnastics Mat

Max Tile Raised Floor Tile

Wood Grain Natural Vinyl Flooring Roll
Some of the key advantages an aerobics workout flooring should offer include:
Cleaning: These floors need to be easy to clean, as people will sweat during exercise sessions or may spill water.

Durability: Flooring for a step workout should have long-lasting capabilities, as these types of repetitive exercises can be hard on the floor.

Impact Absorption: Knees, ankles, and hips all will suffer when trying to do step or dance workouts on an extremely hard floor. A floor that can absorb the impact is far more beneficial.

Installation: When doing a step workout from DVD videos or YouTube, having the ability to use the flooring in a media room and then being able to remove it after the workout is a huge advantage. Many of the floorings in this list consist of tiles that undergo assembly and disassembly in a minute or two.

Resilience: The flooring needs to rebound after being placed under pressure, providing the springiness that's desirable for cardio workouts.
What Are the Easiest Aerobic Floors to Install?
Tiles with puzzle style edges are extremely easy to install, as they pop together with minimal effort and without the need for glue or tools.
When the installer bumps up against a wall, EVA foam tiles are easy to cut with a utility knife, creating a tight fit that looks great.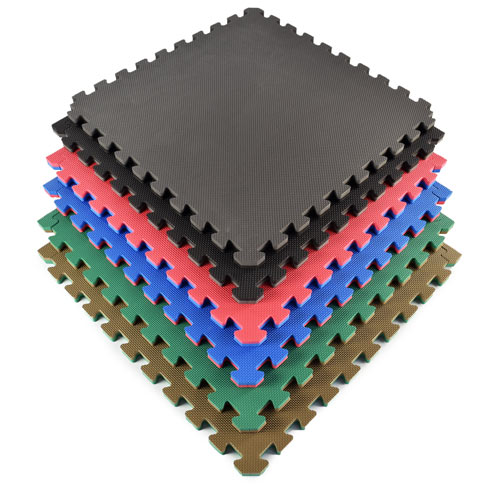 The Home Sport and Play Mat is a popular option for installing a workout flooring in the home. Because of the jigsaw puzzle style edging in the EVA foam, installers can lay this floor out for the exercise session and then disassemble the tiles and place them into storage afterward. Even beginners can handle the installation with ease.
These 3/4-inch thick tiles have a slight texture on the surface to provide sure footing. The cushioning level in the tiles is perfect for tough workouts. Customer Mildred uses these mats for a home gym. She appreciates the cushioning for step and HIIT workouts.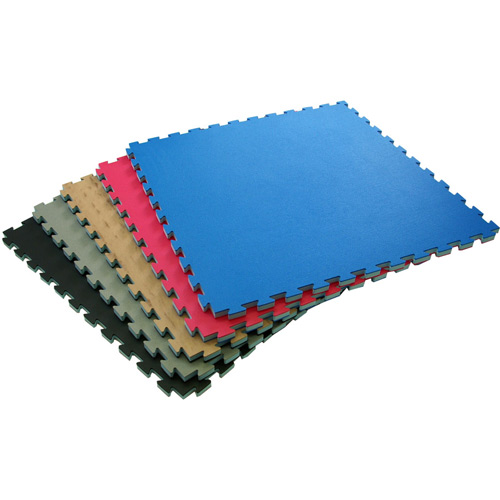 The Premium Martial Arts Karate Mat is another option that's perfect for this type of workout. It has the same puzzle style edging that greatly simplifies assembly. With a size of 1-by-1-meter per tile, installers can cover a large space quickly.
Each tile measures 1 inch in thickness, so it delivers a higher level of cushioning than the Sport and Play model - and a little more firmness. These tiles will last, even under the stress of regular step workout sessions, using a mix of EVA and polyethylene (PE) foams.
What Type of Aerobic Flooring Has the Most Cushioning?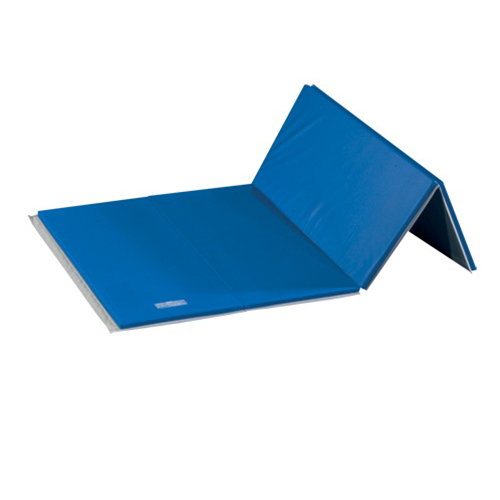 The 4x6 Foot Gymnastics Mat model provides a maximum amount of cushion for athletes, offering 1.5-inch thick polyethylene foam encased in an 18-ounce vinyl coated polyester surface.
The covering protects the foam, while also providing a sure footing for those who are doing aerobics. Customer Sharon of Phoenix says this thick mat yields a desirable level of density and stability, making the workouts safe and effective.
This style of matting often appears in gymnastics studios because of its cushioning properties. These mats consist of several panels. They fold up accordion-style to fit in a small space for storage.
At the time of ordering, customers can select from more than a dozen colors in the vinyl layer, as well as in a few other larger coverage sizes than this mat's 4-by-6-foot size.
Can You Use Aerobic Floors That Look Like Wood?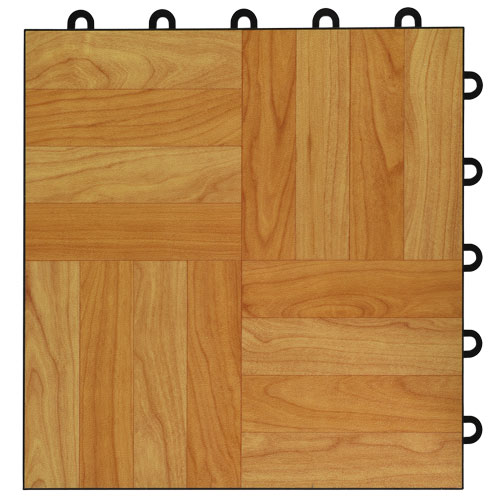 For a flooring that works as a spare bedroom floor and as an aerobics floor, a faux wood flooring is a great choice. Having this look allows installers to leave the flooring in place, rather than placing it in storage after the exercise session.
The Max Tile Raised Floor Tile provides a great looking floor in an easy-to-install configuration, as it uses a hidden interlocking edge with tabs and loops. Upon installation, the tiles will have clean, straight edges, resulting in a beautiful floor that will match multiple use cases.
For aerobics, these tiles are easy to clean, featuring a waterproof design. The faux wood stain color is in the vinyl layer, which sits atop the plastic interlocking base. Six different wood stain colors are available.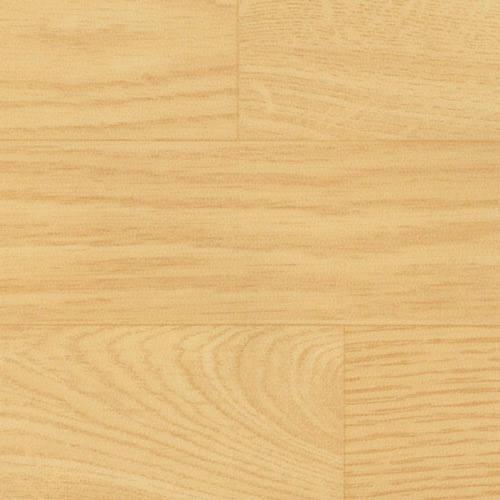 To cover a large space quickly, the Wood Grain Natural Vinyl Flooring Roll works well. This is a multi-purpose athletic flooring, featuring a vinyl top layer with a closed cell vinyl foam backing that's reinforced with fiberglass, yielding a total thickness of 2 mm.
Each roll measures about 6-by-60-feet, creating the perfect flooring for a large workout space. It has a realistic wood grain surface layer that resembles maple.