What's the Best Functional Fitness Flooring?
By Kyle Schurman Created: April, 2021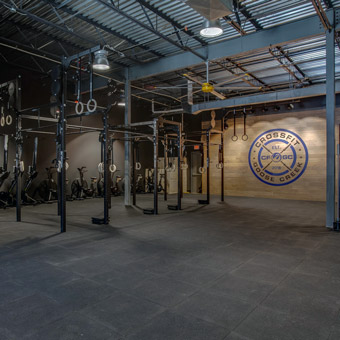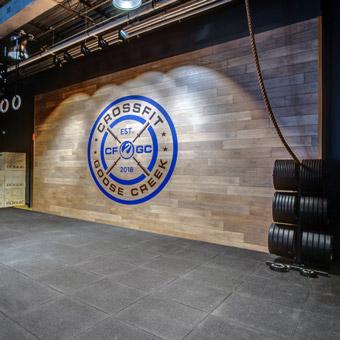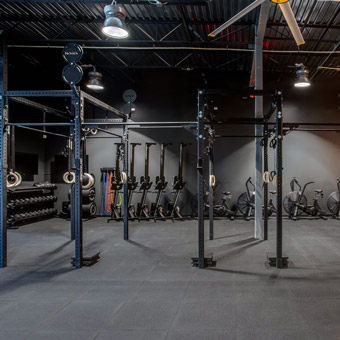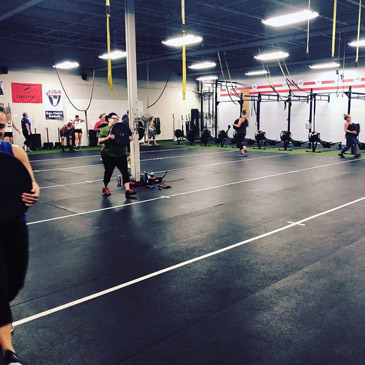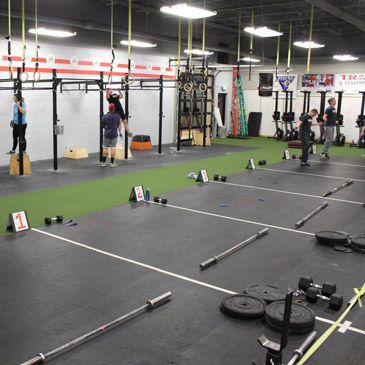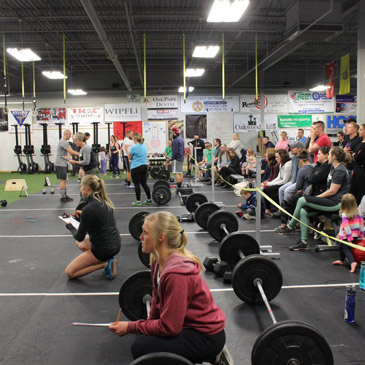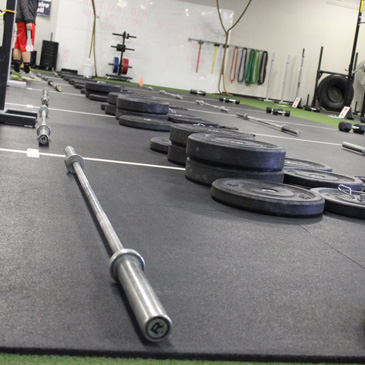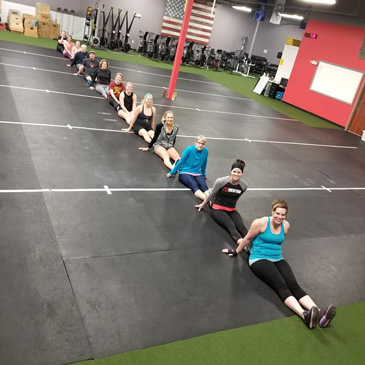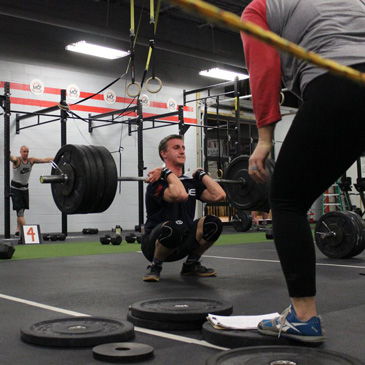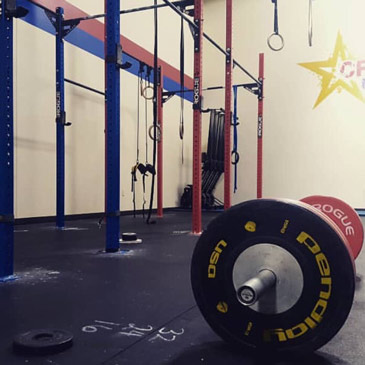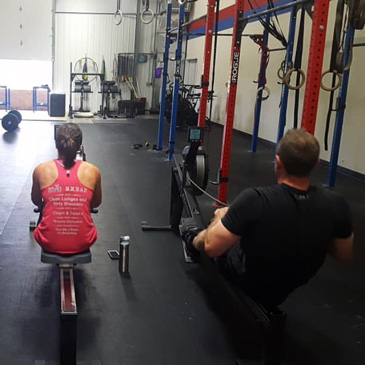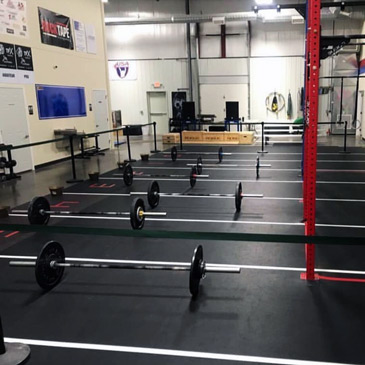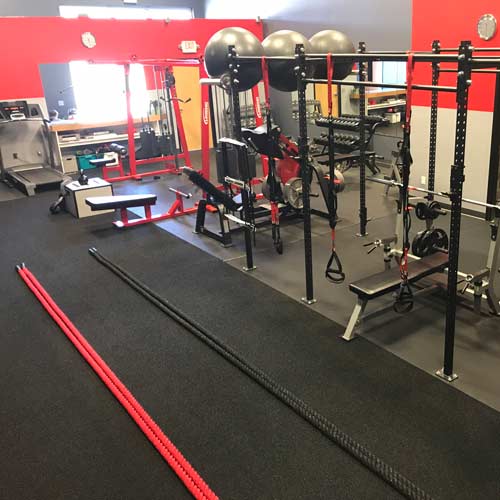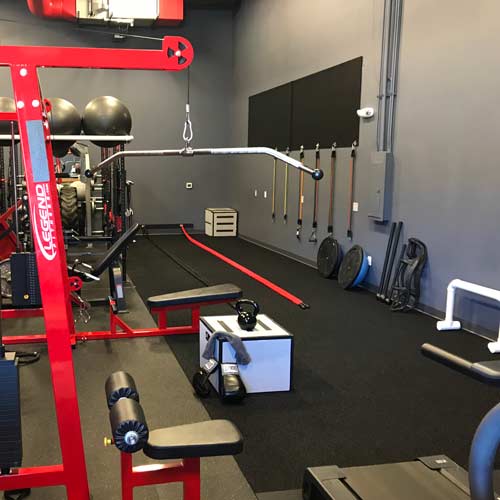 Functional fitness workouts involve using a variety of equipment, including
kettle bells
, battle ropes, and weights. With athletes needing to be able to perform sudden and dynamic movements on the flooring for this type of workout, it's important to select extremely durable flooring with a good grip and cushioning for the athlete.
Some of the best
floors for functional fitness
activities will make use of rubber materials, including:
Sound Reduction Gym Floor Tile

1/2 Inch Rubber Flooring Roll

8 mm Rubber Flooring Roll
How Do Rubber Floors Help With Daily Functional Workouts?
Almost anyone can benefit from functional exercises, as these workouts should help people gain improved strength throughout the body. With this type of training, people can develop better coordination and balance, as the athlete trains the muscles and joints to work together for better results in everyday activities.
Some people may use functional fitness training to gain core stability with a goal of improving athletic performance.
High intensity training
often will be part of this type of workout.
Older adults may want to improve endurance or balance with a lower intensity type of training, allowing them to have better results in an everyday routine, such as standing up from a chair or carrying a bag of groceries. Some doctors may order this type of workout as part of a clinical exercise program for older people.
These types of better living workouts are available at a gym or at home through online video trainers. Either way, having the right type of flooring in place will yield a greater chance at success in improving the performance of the entire muscular system with functional workouts.
Are Functional Fitness Workouts Loud?
Because these types of workouts can involve quite a few different types of equipment, functional training can be noisy. When kettle bells,
dumbbells
, and battle ropes are in use, they will bang into the floor, which results in significant noise.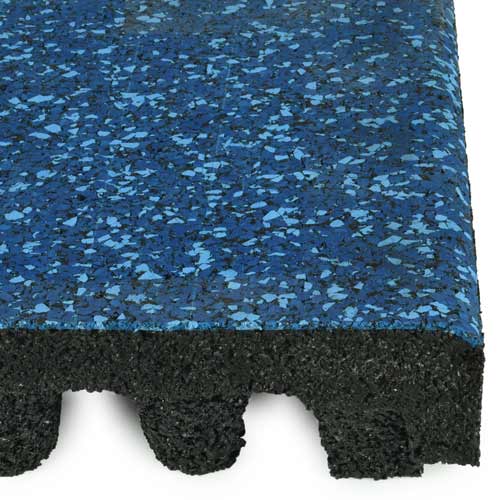 Some people may choose to install a sound reduction style of flooring to alleviate some of the noise generation. The Sound Reduction Gym Floor Tile is an ideal selection to reduce noise that occurs with these workouts.
Each rubber tile measures 2.5 inches in thickness, which also protects the subfloor from damage when heavy equipment falls to the floor. Rubber naturally absorbs noise wherever installed, which means others in the gymnasium won't suffer distractions during the loud functional fitness workout.
At the
CrossFit Goose Creek
gym in Franklin, Tenn., concerns over disturbing adjacent business owners during high intensity and loud workouts created a desire to find a durable flooring that could suppress noise. The gym settled on the Sound Reduction brand of tile because of its extremely thick design for maximum noise reduction.
Does a Rubber Roll Provide the Features Required for Functional Training Sessions?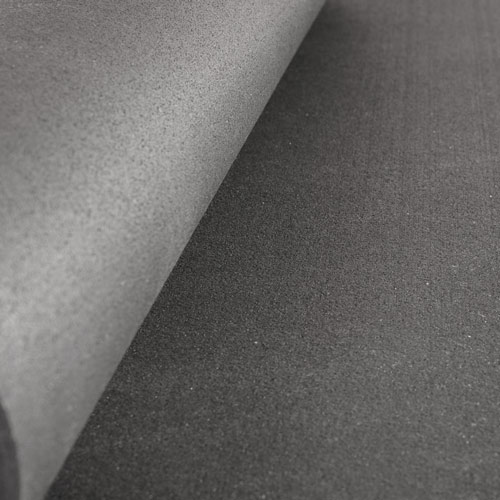 For those seeking a type of rubber flooring for functional workouts that weighs less than the extremely thick tiles, the 1/2 Inch Rubber Flooring Roll product is an ideal choice.
Each roll has a 4-foot width with the ability to custom order the desired length (with a minimum order of 25 feet of length). A linear foot of this rubber roll covers 4 square feet and weighs only 3 pounds, which compares to a weight of almost 28 pounds for a 2 by 2 foot tile in the Sound Reduction brand.
At the
Momentum Fitness
gym in Eau Claire, Wis., the owners have purchased multiple rolls of this rubber flooring, using it for all kinds of high intensity workouts, including those involving free weights. It reduces some of the noise from these workouts, while also being easy to install and clean.
Even at 1/2 inches in thickness, this rubber roll will provide the desired level of protection for the subfloor from nearly any workout equipment or dropped weights. This roll doesn't quite deliver the noise reduction of a thicker material, but it remains an effective choice for many types of installations at home and in professional settings.
What Is a Cost Effective Option for a Floor for Functional Training Sessions?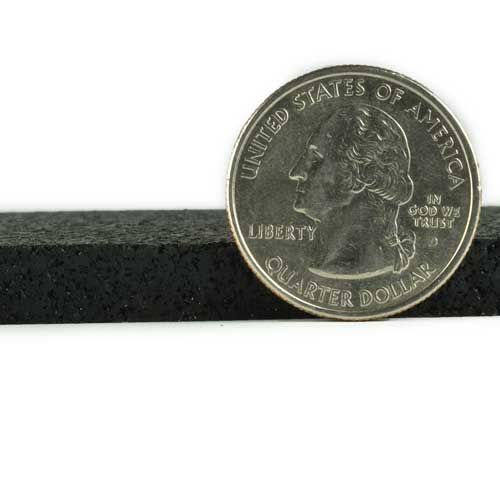 For a rubber flooring option for functional workouts that costs less than $2 per square foot, the 8 mm Rubber Flooring Roll is a popular choice. Its thickness of about 5/16 inches doesn't quite match the durability and noise suppression of thicker rubber flooring options, but it performs well for those who need flooring on a budget.
Each roll measures 4 feet in width, and customers can order a custom cut length (with a minimum order of 25 feet of length). Each linear foot covers 4 square feet and weighs less than 2 pounds, which simplifies installation.
Peak Gymnastics and Fitness
of Marquette, Mich., installed these rolls in areas of the gym used for gymnastics and CrossFit workouts. It has received excellent results for several years.
The roll reduces the noise that weights generate during high intensity functional training sessions, while also giving athletes the traction they need to make quick movements.