Rolled Gym Rubber Flooring - Momentum Fitness Testimonial
By Brett Hart Created: April, 2019 - Modified: December, 2022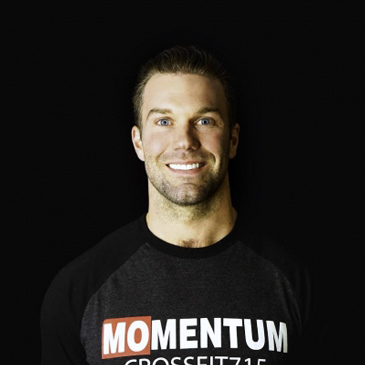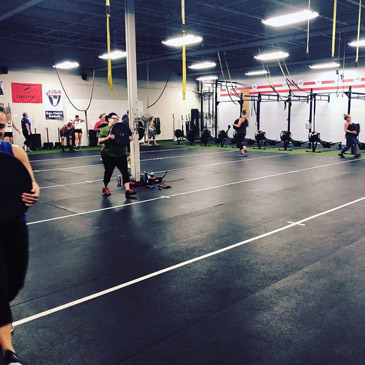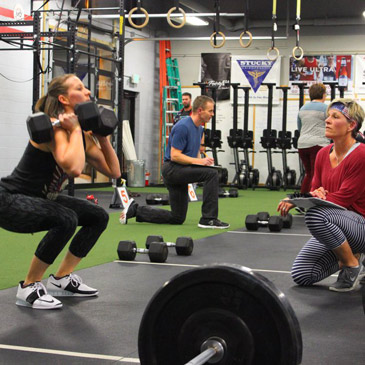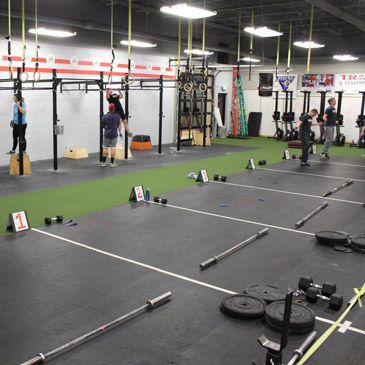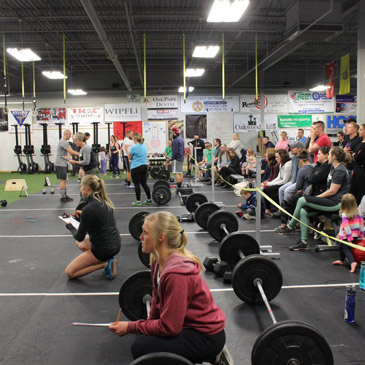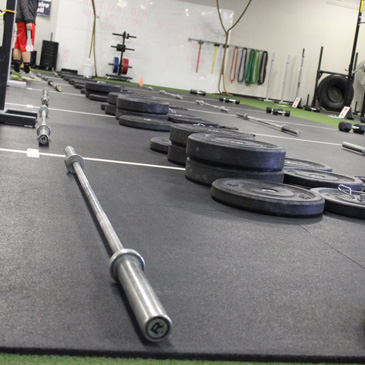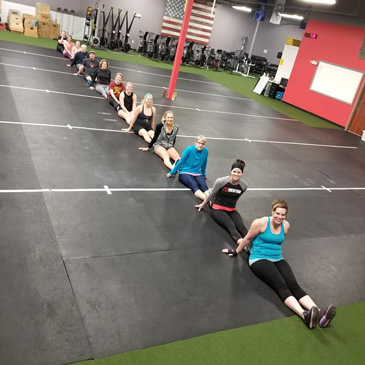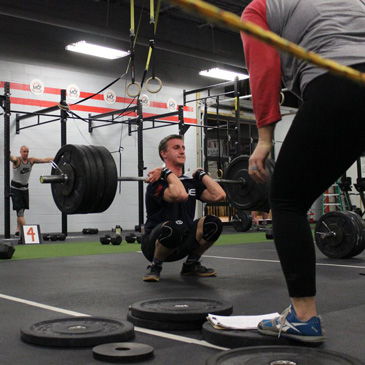 Running a personal coaching service in a building that was built in the 1970's, Jim Breuer of Momentum Fitness in Eau Claire, Wisconsin, knew he had to do something new with the gyms flooring in 2013. The original flooring had become brittle, so Jim looked into getting rubber flooring for the gym discovered fellow Western Wisconsin-based Greatmats had just what he was looking for and a shipping cost that was better than its competition.
Six Years Of Greatmats and Counting
Jim opted to purchases rolls of black ½ inch thick rubber flooring from Greatmats 3 times between 2013 and 2017, noting that the flooring was simple, easy to clean, does a great job of protecting his original floor and having it in a roll format made it convenient becasue we could measure sections and have it cut to length.
"We do our weightlifting on top of it with rubber bumper plates," Jim said. "We have it for stretching. We use it for general plyometrics. It's very durable. In my opinion, it's going to be around longer than I will on this earth. Tough stuff."
Cleaning the Rubber Flooring
In addition to working out over the recycled rubber flooring, he also found that it was a good fit for the entrance area for his members as it was even easier to clean than LVT when using a specialized floor scrubber.
"It's the simplest way. It's like a brush with a vacuum on it," Jim said. "It scrubs it and then vacuums up the water. The mats look like brand new!"
About Jim Breuer and Momentum Fitness
Having been involved in fitness all of his life, Jim added CrossFit to his arsenal seven years ago and uses his expertise to help clients with weight loss, muscle gain, sports prep, and nutrition counseling through personal training and group classes.
Momentum Fitness has a staff of 12 fitness professionals.
Jim Breuer
Momentum Fitness
Eau Claire WI 54701