What are the Best Floor Mats for Kettlebells?
By Lisa Hobbie Created: June, 2020 - Modified: September, 2023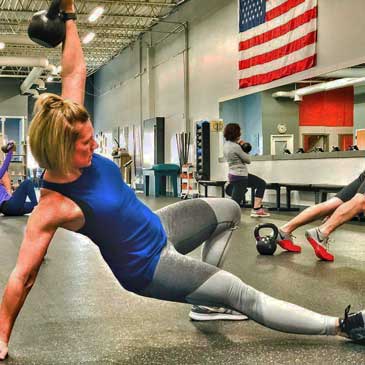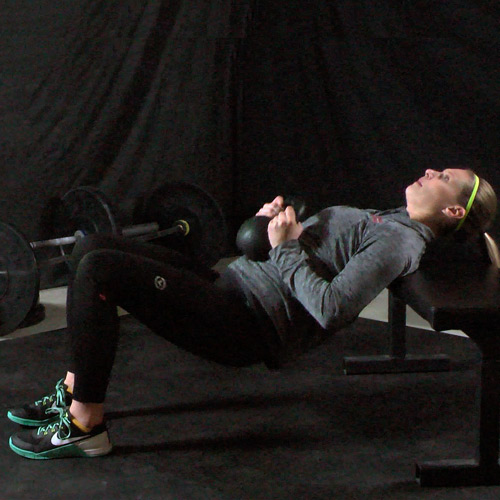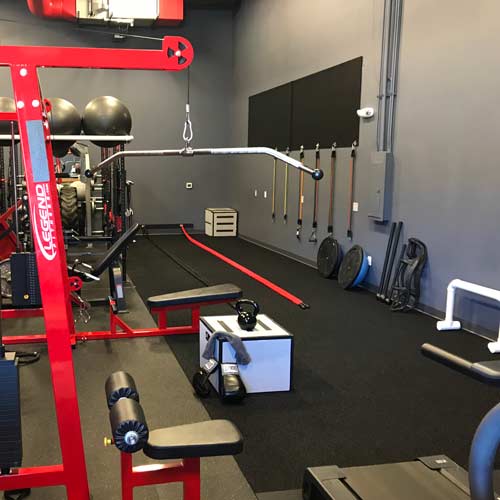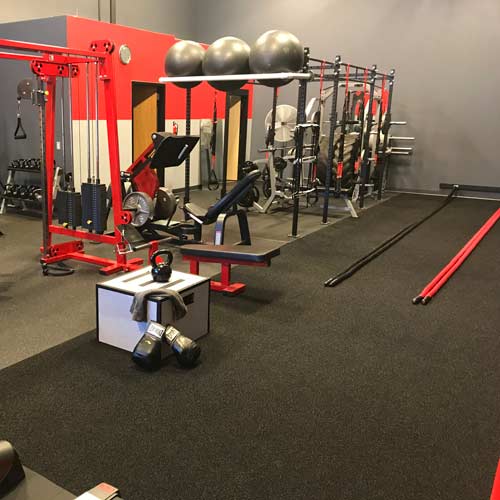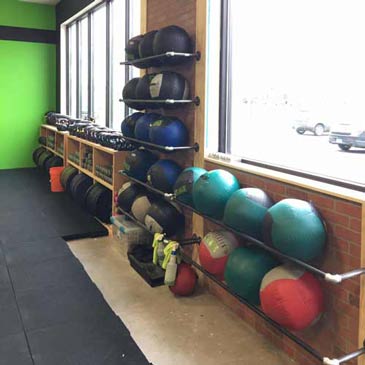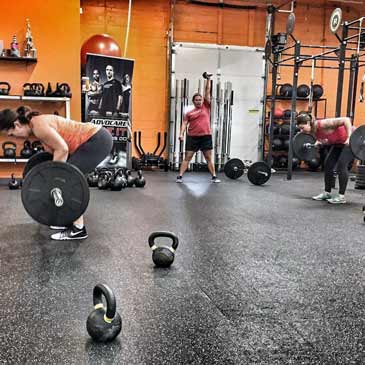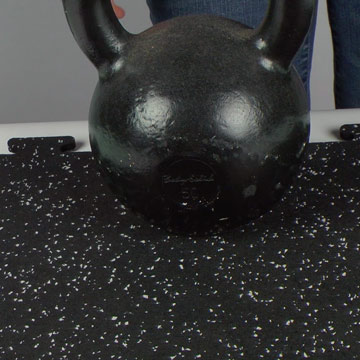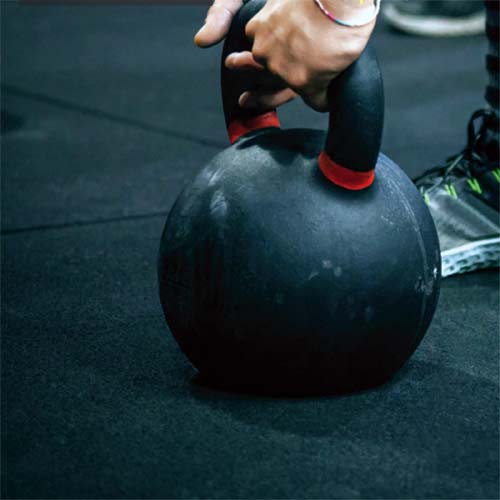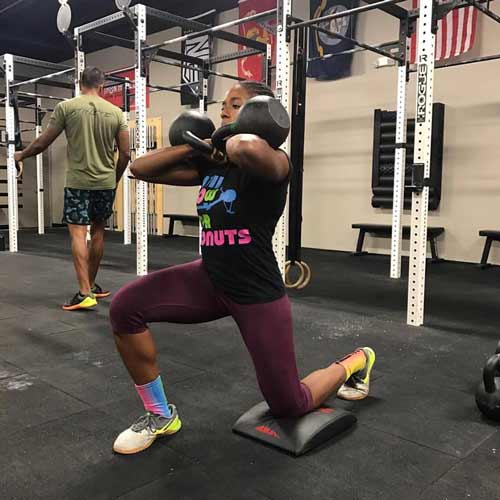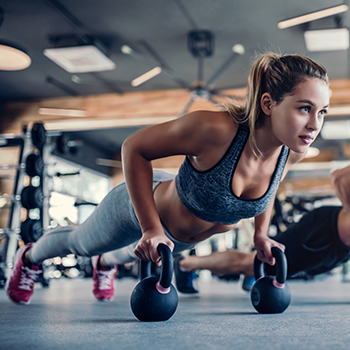 Kettlebells are an excellent training tool for those wanting a good weight lifting or resistance exercise. A kettlebell is a cast iron or steel ball with a handle attached to the top of it. Working out with kettlebells is a great way to combine light cardio with arm, back, and full body toning, and kettlebells are often less intimidating than a barbell loaded down with weight. A kettlebell workout often combines a number of weight lifting and resistant movements such as a swing and lift, thrusters, press and squat movements, farmer's walks, and more. 
When working out with kettlebells, the use of a heavy duty mat is recommended to protect your floor and provide a safer and more effective footing. Keep in mind, that the compact design of a kettlebell means that more weight is concentrated into a small space, increasing the risk for damage to a surface on which a weight may be dropped. The best floor mats for kettlebells will absorb the impact from even the heaviest kettlebells being accidentally dropped, and Greatmats offers a number of options from which to choose depending on your space, budget, and other needs and preferences.
5 Best Floor Mats for Kettlebells from Greatmats
1. Sundance Mat Straight Edge Standard - 4x6 ft, 3/4'' thick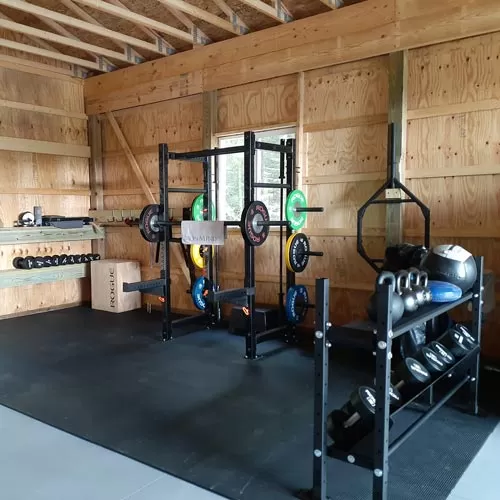 The
4x6 foot Sundance Mat Straight Edge Standard
is among the best floor mats for kettlebells. These 3/4 inch mats are super easy to assemble without adhesive, and they are straight edge and cut to precision. The durable, long lasting, nonporous surface top also has a hexagon pattern surface. They are made in the USA of recycled content, and come with a 10 year warranty. These mats are extremely tough and designed for abuse! They carry a Shore A 75 material density rating, so they will not compress or dent with heavy kettlebells or weights on them. Instead, they will support the weight of your kettlebells and other equipment, without affecting the subfloor or integrity of the rubber material. This is one of the best impact absorbing kettlebell mat options and will provide excellent protection to the subfloor below.
2. UltraTile Rubber Weight Floor Black - 2x2 ft, 1" thick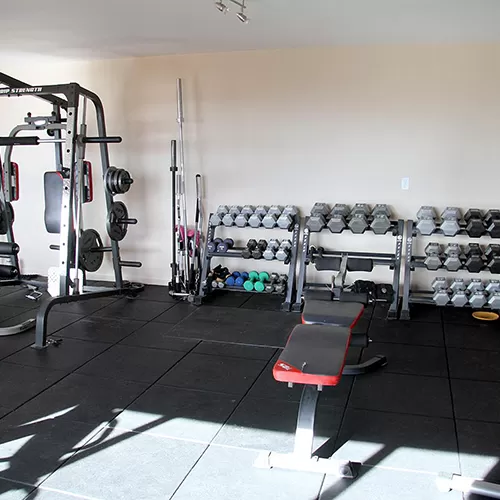 When comparing the best floor mats for kettlebells, do not overlook the
UltraTile Weight Floor Tile
. This product is a top option for small areas. The heavy duty, 1 inch commercial grade recycled rubber is completely non-absorbent; meaning, it will not harbor or promote bacteria growth. Its bottom Quad Blok grid design provides a reduction in noise and vibration. This rubber puzzle tile does not curl, and it comes with optional beveled edges to avoid tripping hazards and provide a finished look around the perimeter of your mat.
3. Sterling Athletic Rubber Tiles - 2x2 ft, 2-3/4" thick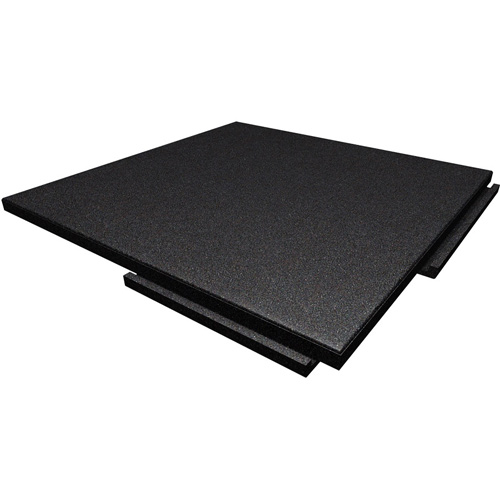 Maybe you are interested in the best floor mats to absorb sound when kettlebells are in use. If so, the
Sterling Athletic Rubber Tile flooring
option should be considered. These rubber tiles are heavy duty, extremely durable, easy to clean, and provide superior sound attenuation and shock insulation. They will hold up to even the heaviest of kettlebells and weights, high-impact workout moves, exercise equipment, and more. . .and, keep any unwanted noise from dropped kettlebells at bay. For the best floor mats for kettlebells that will absorb sound, protect the floor and offer cushion for your body, this is what you're looking for.
4. Rubber Flooring Rolls - 4 ft wide, 1/2" thick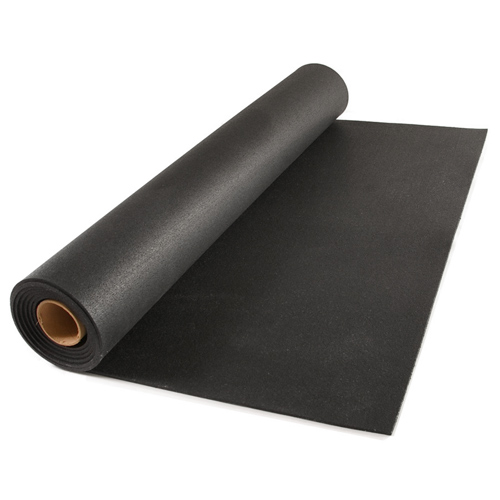 Rubber flooring rolls
are also among the most popular floor mats for kettlebell workouts. The Geneva black roll is ½ inch thick and custom cut in lengths of 25 linear feet or longer. They are made from extremely durable and resilient rubber material with a low odor. This gym flooring provides a non slip surface, even when wet, and is suitable for home or commercial applications. Rubber flooring rolls provide exceptional protection for a concrete subfloor. They will withstand the weight of exercise equipment, weights, and kettlebells, and they are made in the USA with the best materials and quality craftsmanship.
5. Rubber Flooring Rolls - 4 ft wide, 3/8" thick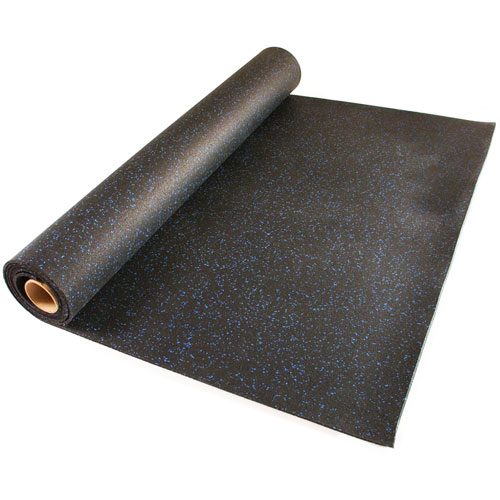 Rubber flooring rolls 3/8 inch 10% color fleck
is another high quality rolled rubber option with flair. This rubber roll option can be purchased by the square foot, in any roll length from 25 to 100 foot long. One linear foot of material is equal to 4 square feet. The rolls are 4 ft wide. This type of resilient rubber flooring product is very durable and long lasting. Made from recycled rubber material this flooring option is considered a green product and may contribute to LEED points in green buildings. It will act as a sound dampener and as a floor protector. Plus, it allows you to add a little color to your workout space.  
Greatmats for your kettlebell and gym mat and flooring needs!
Aside from the products highlighted, Greatmats offers the best floor mats for kettlebells available. Everything from horse stall mats to other types of interlocking mats, to other materials if you are curious about rubber alternatives. One thing is certain when using kettlebells as a part of a fitness routine; a heavy duty and protective mat or flooring option should certainly be in place. Simply reach out to a friendly and knowledgeable customer service agent who will gladly go to work for you to help you determine the best flooring solution for your space.