What is the best flooring for seniors?
By Lisa Hobbie Created: December, 2019 - Modified: September, 2023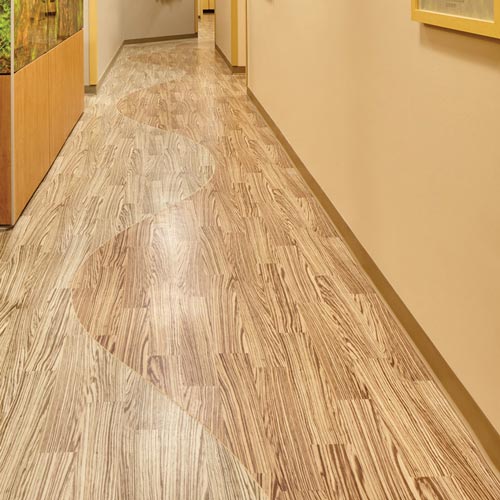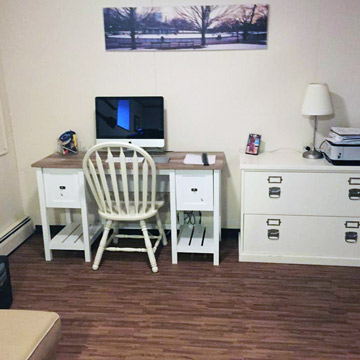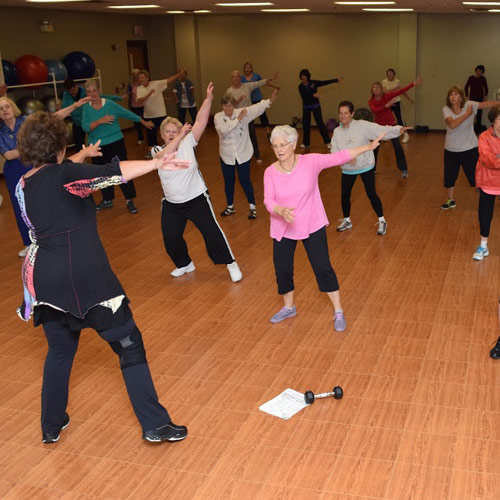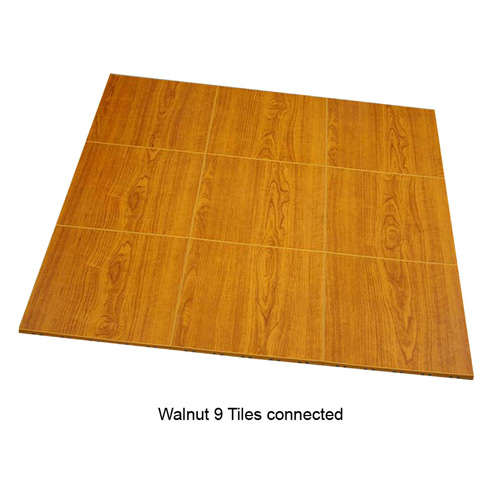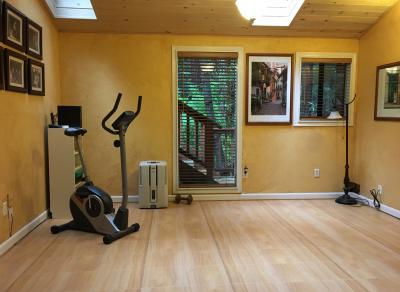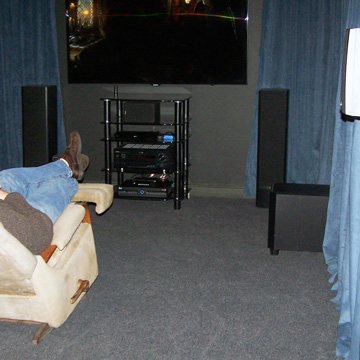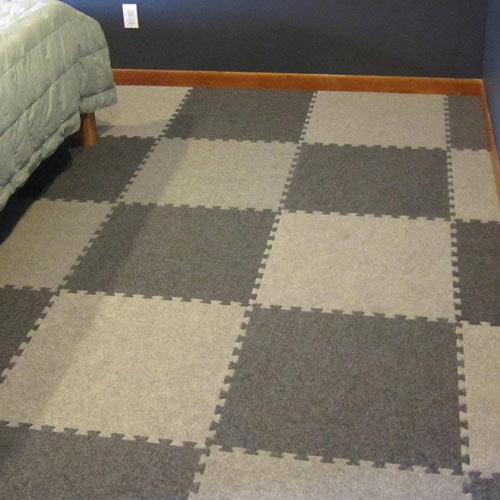 When it comes to providing a safe and comfortable home for a senior citizen to live in, many things should be considered. The house or apartment should have ample lighting, should be easy to navigate without excessive stairs, should have furniture that is easy to get comfortable using, and should have a flooring system that provides comfort and safety.
Flooring is a very important element to consider for an aging person's home. It can truly impact their quality of life, safety, and wellbeing. It can also affect their mobility and their overall confidence. Depending on the stage of life and physical restrictions of the elderly, some factors may be more important than others. Flooring for seniors does not have to be limited to carpet. In fact, Greatmats has numerous options from which to choose that are ideal for any room or space that seniors will utilize.
Commercial Facilities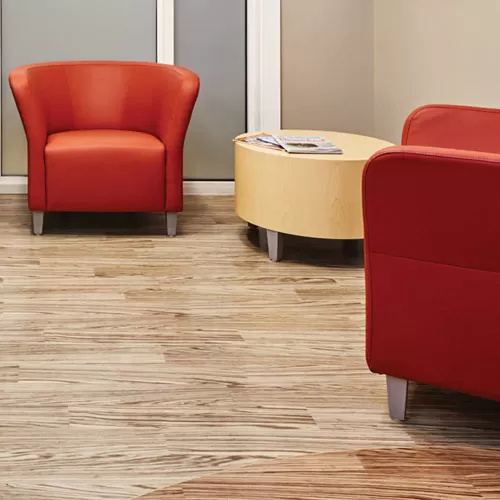 For assisted living facilities, having high-quality flooring is essential to keep the facility looking great.
LonZebra
is a product that features GreenMedic which has anti-microbial properties to inhibit the growth of bacteria. This flooring features a smooth surface with a design that resembles African Zebrawood. This product also features Lonseal's Topseal formulation which is a finish that protects the floor and reduces scuffing.
The
Athletic Vinyl Padded Roll
features a durable vinyl surface and a 5mm rubber backing to provide cushioning. This can be used virtually anywhere in an assisted living facility.
Rubber flooring is slip-resistant and shock-absorbent making it an excellent choice for senior care facilities. The
Spectation Rubber Tiles
feature a non-porous surface and is ideal for fitness areas, locker rooms, and restrooms. This rubber flooring is available in a variety of speckled colors to match the look you want.
Bathroom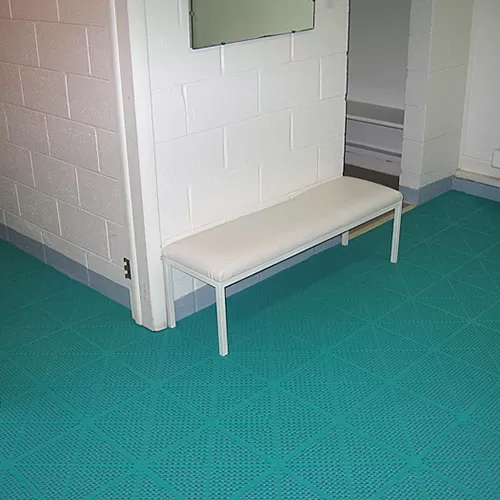 Although Greatmats has many options that would be suitable for bathroom flooring for seniors to provide traction, the
SoftFlex Floor Tile
would be an excellent choice. This soft PVC flooring is made in the USA with a unique texture designed for both safety and comfort. It allows for flow-through of water, with its raised design, also allowing for air flow beneath for more thorough drying. It is simple to install without adhesive, resulting in a waterproof, slip-resistant, antimicrobial floor. It is available in numerous colors and provides anti-fatigue benefits, as well.
Kitchen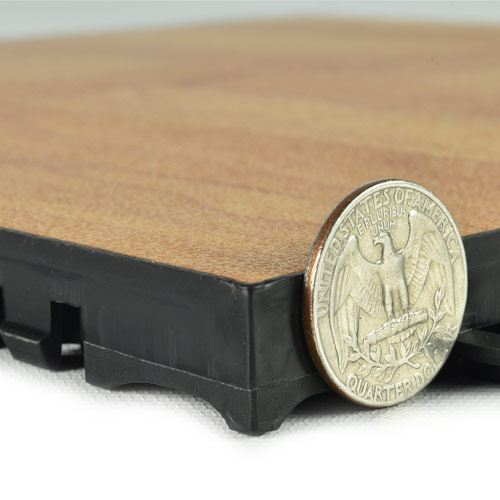 Max Tile Raised Floor Tile
is an option that would make a great kitchen floor for seniors. It has a beautiful, commercial-grade vinyl surface that creates the look of a shiny hardwood floor without the need to ever be refinished. These raised floor tiles combine performance and durability and allow and air to flow underneath. This can help avoid the growth of mildew and mold when and if water is present, and provide a thermal insulative benefit due to the air pocket beneath the vinyl surface. For an extra layer of cushioned comfort, a 3 mm rubber floor underlayment can be added - which also offers sound buffering and additional insulative qualities.
The
HomeStyle Vinyl Stone Series Tile
is another beautiful kitchen option. These tiles come in many designer colors and patterns and can be installed over any sub-floor. The vinyl top surface texture provides a safe, non-slip option that is comfortable, stylish, durable, and more affordable than real stone.
Bedroom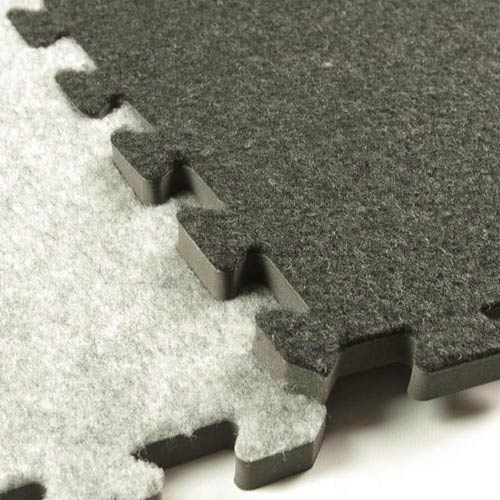 Carpet can be very plush and comfortable, but it can also be very costly and collect unwanted dust, mold, and mildew. If you want the look and feel of carpet without the cons that accompany traditional carpet,
interlocking carpet tiles
are the best bedroom flooring for seniors option. The tops of the carpet tiles are laid with a durable carpeting that is bonded to a foam base, providing a strong tile that will stand up to foot traffic, heavy furniture, and lots of play time. They can easily be placed directly on clean concrete or tile without using adhesive. They are waterproof and non-absorbent. So, if there are spills or accidents, the tiles won't absorb the liquid – which helps prevent the growth of mold and bacteria! They are also odor proof, easy to clean, and provide a comfortable anti-fatigue and insulation value similar to traditional carpet. They also provide a stylish finish that is easy to clean by simply vacuuming them.
Wood grain foam floor tiles
are another excellent choice for seniors if a cushioned, economical alternative to a traditional wood floor is desired. This is a great DIY installation option that is lead and latex free. It provides the look and elegance of a wood grain floor with added cushioning that is waterproof and durable. These 2x2 interlocking tiles are made from 14mm thick EVA foam and feature an anti-fatigue component.
Greatmats for the Flooring for Seniors
Choosing the best flooring option for senior citizens doesn't need to be complicated or worrisome. Greatmats has a friendly and knowledgeable staff that will help you decide which flooring option will best suit your needs and preferences. There are many options that are slip-resistant, low maintenance, comfortable, and safe that will look nice and provide years of quality flooring. Choosing the appropriate and best flooring for senior citizens is essential to creating the best environment for them, and Greatmats will help you do just that.