What is the Best Flooring for Dog Agility Training at Home?
By Lisa Hobbie Created: December, 2019 - Modified: May, 2023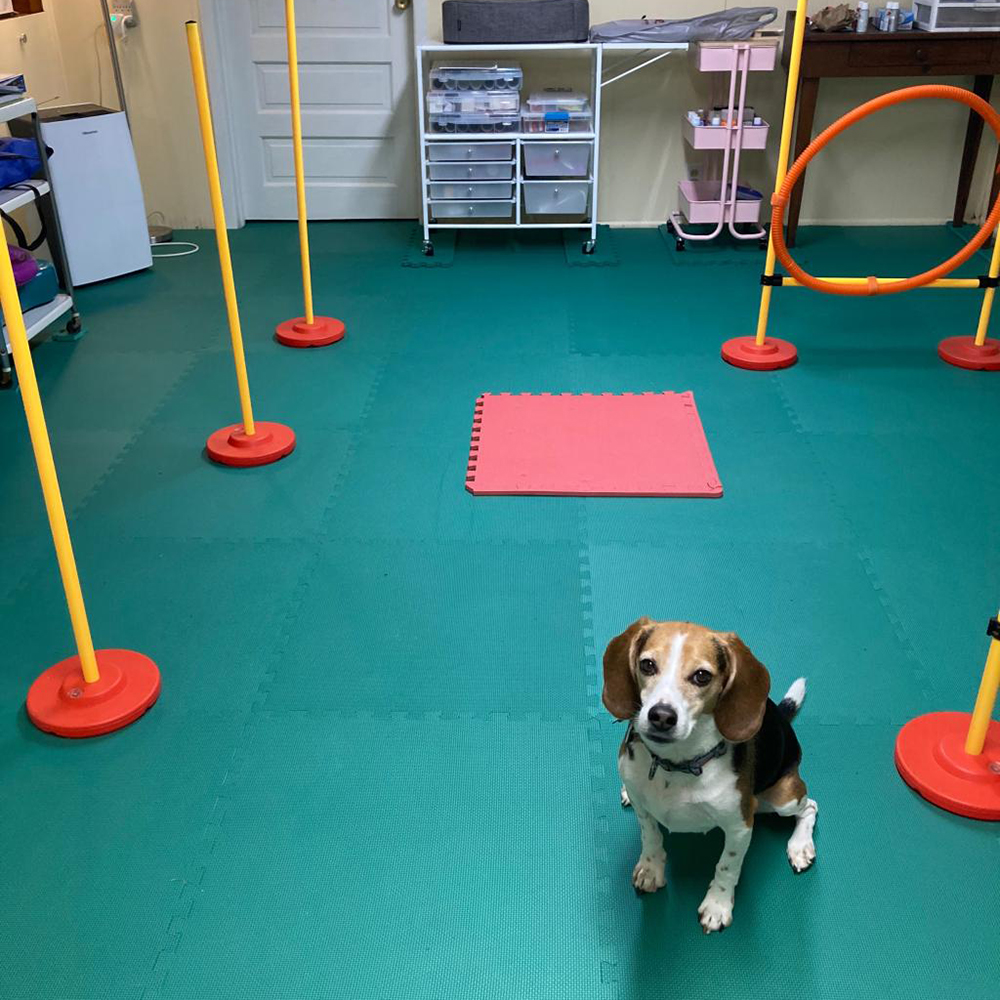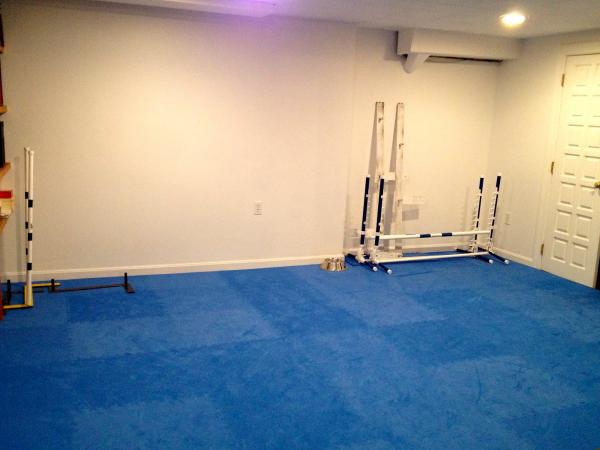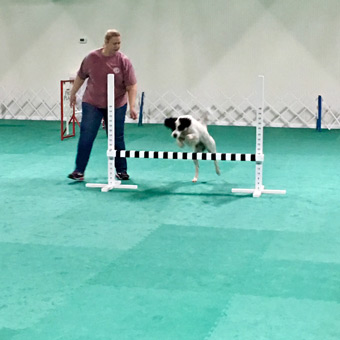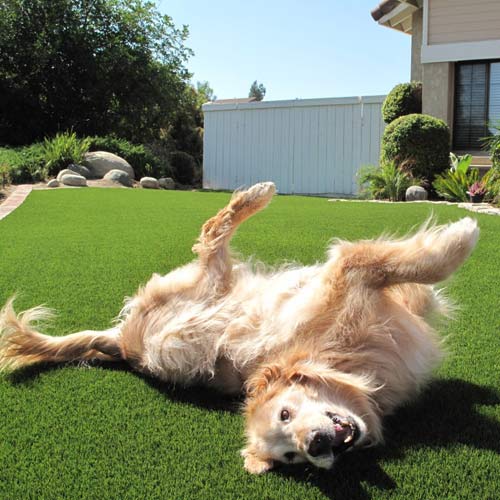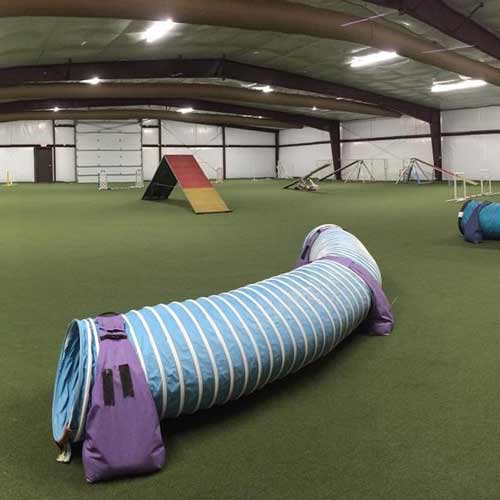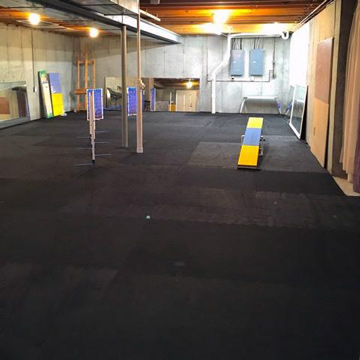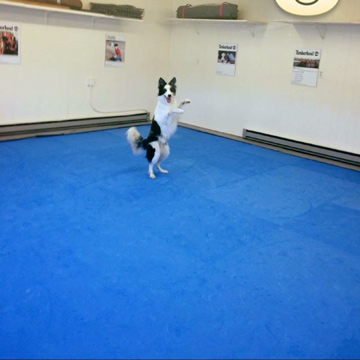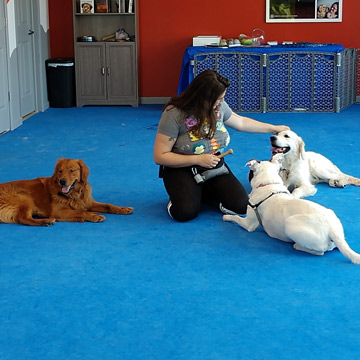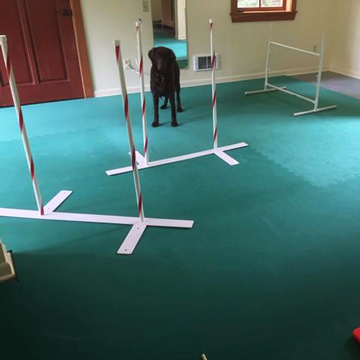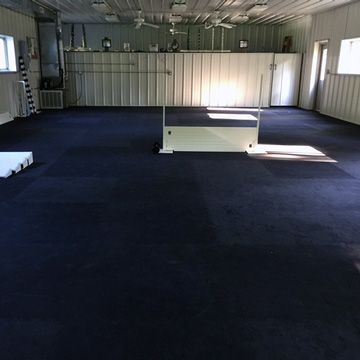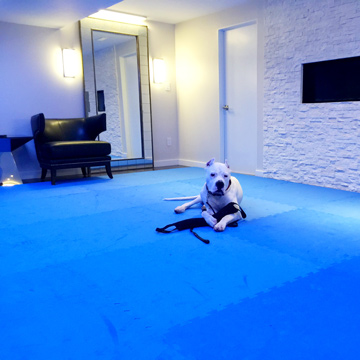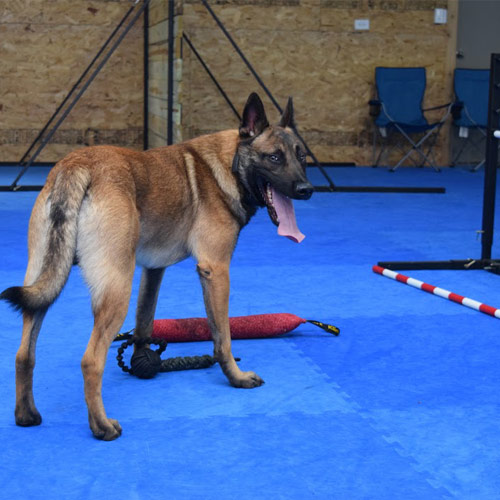 Dog agility training is quite a fun and rewarding sport. Dog owners and trainers work with dogs to complete a course that can include a number of obstacles like tunnels, a jump or two, seesaws, poles, and pause tables - along with other various pieces of equipment. This sport tends to lead to a happier and healthier dog and provides for quality bonding time between the pet and the trainer as they practice the course.
When considering an indoor
home dog agility training floor
, there are many options from which to choose - from foam mats to interlocking tiles, and other options in between. The best dog agility training floors will offer shock absorption, cushioning, traction, and durability. Deciding on the best flooring will depend on budget, space, and the desired material for the dog to train on. Training equipment could also potentially damage some floors, so the weight of such must also be considered. Greatmats offers the best in dog agility training flooring.
Dog Agility Mats Interlocking Tiles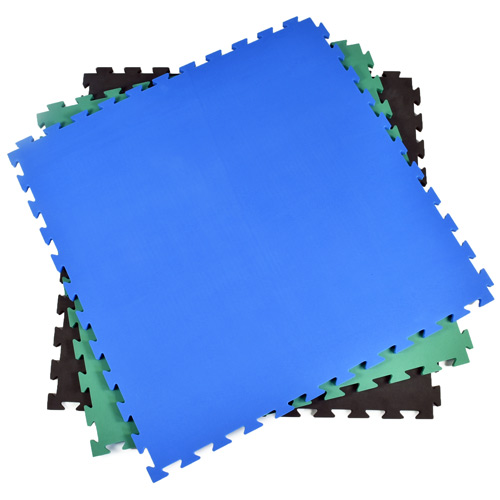 For the best in dog agility mats, choose the interlocking tiles that are double sided, reversible tiles. These provide maximum comfort for trainers and dogs, and the EVA foam cushion allows dogs to train longer without fatigue and injury. It also provides protection for the dogs' foot pads and nails by providing give and support. The non slip grip top provides excellent traction for the dog and the trainer, and they are densely constructed and free from lead and latex.
The non-slip grip holds equipment in place - providing a safer footing for the dog and the trainer. Even though small dents or divots may occur from the equipment, they don't affect the quality or performance of the tiles. Another very important feature is the fact that they are waterproof. Should the dog have an accident, the tiles are easy to clean up. Use a rag or damp mop with mild househould cleaners for liquid acids and tough stains, and vacuum regularly for dry dirt, dust or debris. These tiles are designed to last! Because they are lightweight and portable and require no adhesive for installation, they make for an excellent DIY dog agility training floor.
There are numerous reasons why so many dog trainers choose these mats when considering the best dog agility training floor options. Take for instance, Paula Kretzchmar, AKC trainer who installed agility mats in her own facility. She explains, "And as someone with rheumatoid arthritis who is prone to falling a lot, the cushion of the flooring has been a lifesaver. I fell in the building out there practicing by myself, and thank goodness for Greatmats," she said. "If you're going to fall, fall on them!" She added, "You can practice longer and harder. It's good for the dogs. We jump jumps, and it's a soft landing for them."
Another dog trainer, Steve Powell, explains that after nearly two years of using his rural private facility, he can't help but rave about his decision to build this place of fun and relaxation with Greatmats dog agility flooring. ''It hold up extremely well,'' Steve said, adding that he hasn't even come close to utilizing the double-sided feature yet. ''There are very little scratches on the floor. It was easy to put in. ... I am totally happy with the product, and I don't know anybody else who wouldn't be.''
Due to the 1x1 meter size, this is the best choice for large home installations such as in a large pole shed as shipping can be expensive due to freight costs.
Basic Foam Floor Mats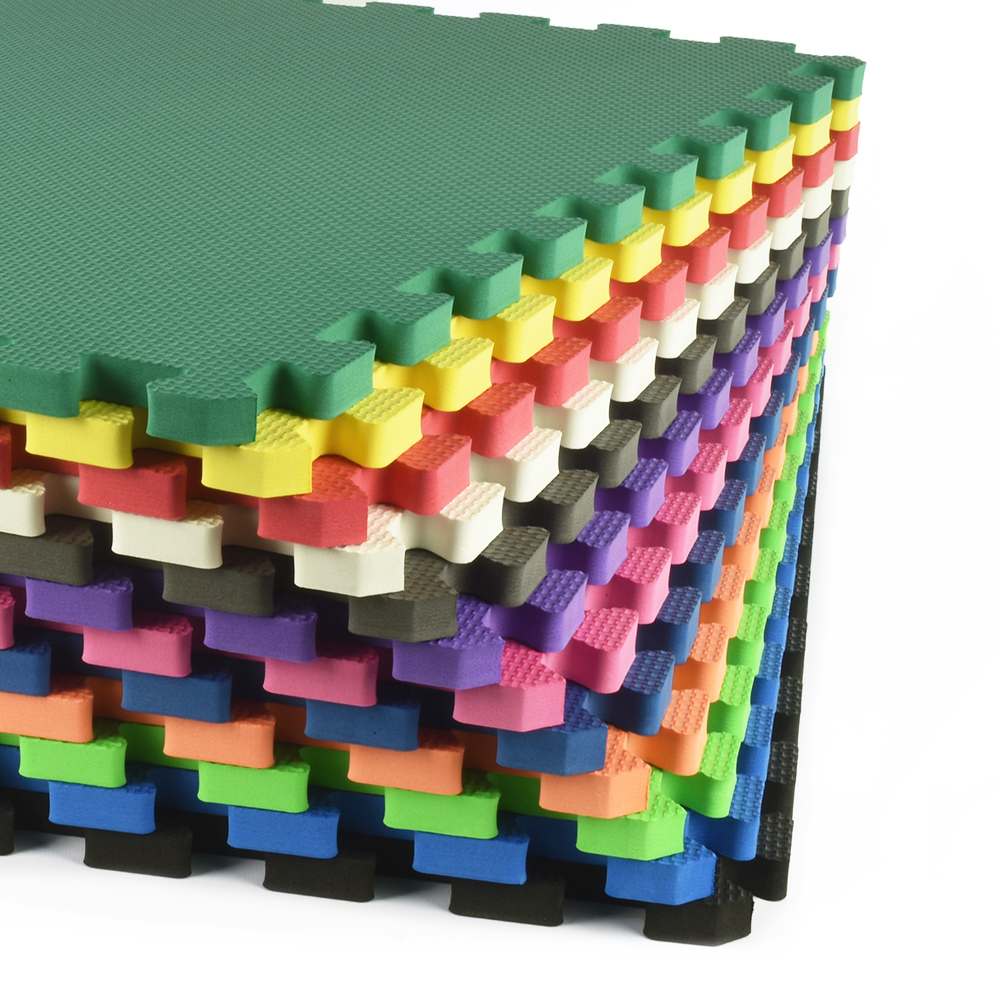 Another type of foam mat that can be used is the 5/8 Premium Foam Mats. These Like the dog agility mats, these are lead and latex free, have an easy interlocking connection design, and are made from a slightly thinner soft and cushioned EVA foam. They are waterproof and stain resistant, and they come in a wide variety of vibrant colors. These are the best choice for an indoor home training facility. The 2x2 foot size allows for smaller installations at an economical price.
They are simple to install, weighing just 1 pound each. Simply piece them together like you would a puzzle, and just like that, your floor is transformed. If you flip the mats over and use the back side on top, you'll give your dog a nice smooth surface to train and perform on.
True Turf Artificial Grass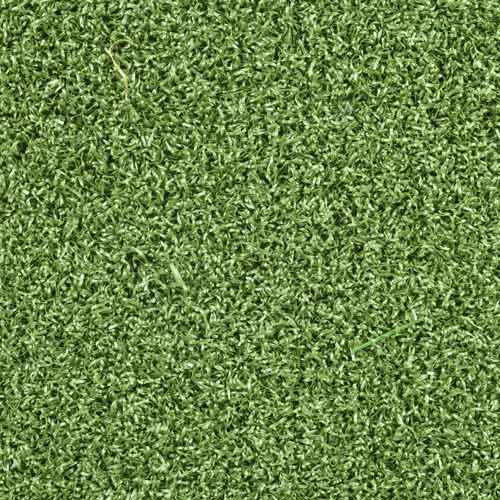 Another great dog agility training floor option is Greatmats' True Turf artificial grass turf roll. This is the best option for outdoor dog agility, but can also be used indoors. Although there are many options for artificial turf, you want to be certain you're purchasing a product that is designed for dog agility to ensure ease of maintenance, comfort, safety, and durability. Greatmats' True Turf offers many benefits for the dog and the dog trainer. Aside from the fact that the product has a beautiful finish for a professional look, it also delivers many safety and performance features and is easy to clean.
The True Turf has been designed with durability at its core - with the ability to withstand heavy traffic, dog claws, equipment, and a high degree of wear while reacting naturally to footing. And at 15 feet width per square foot, it's easy to cover a large area in no time!
Choose Greatmats
After helping countless individuals select the perfect flooring for their needs, the Greatmats' team is ready and anxious to help you decide which dog agility training floor is right for you. Depending on your budget, your space, the equipment you will use, and the material you want to work with, Greatmats has at least one option that will work the best in exceeding your expectations.