Best Basement Flooring Material Options - Rubber, Foam, Plastic
By Kim Butler Created: June, 2017 - Modified: October, 2023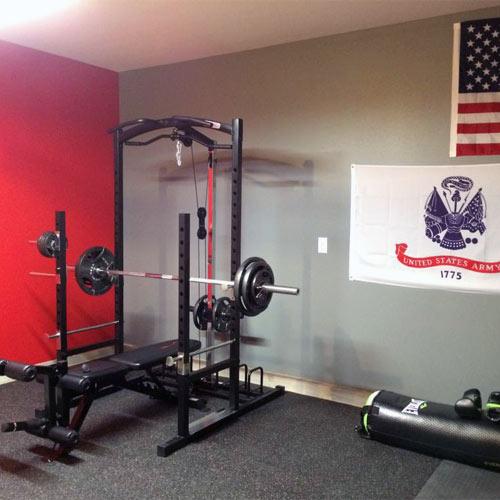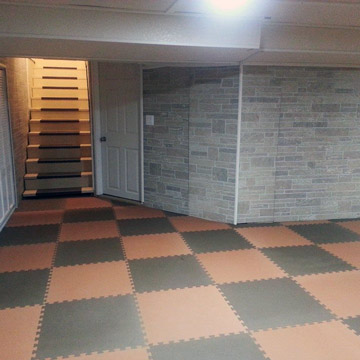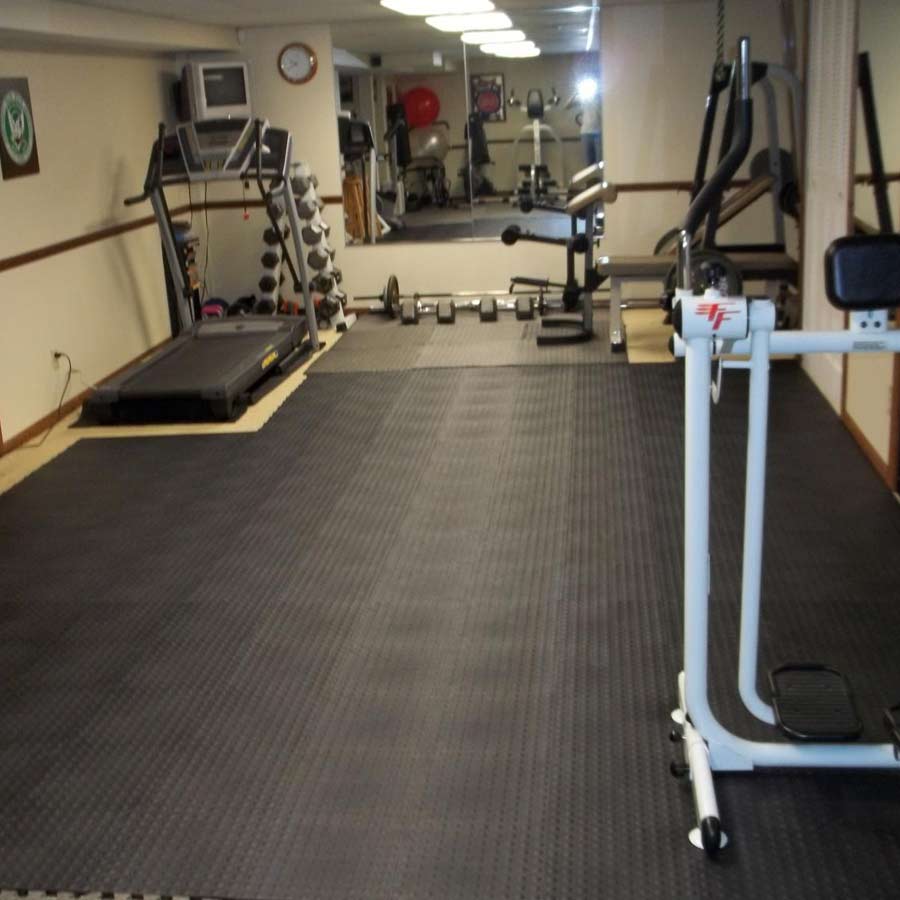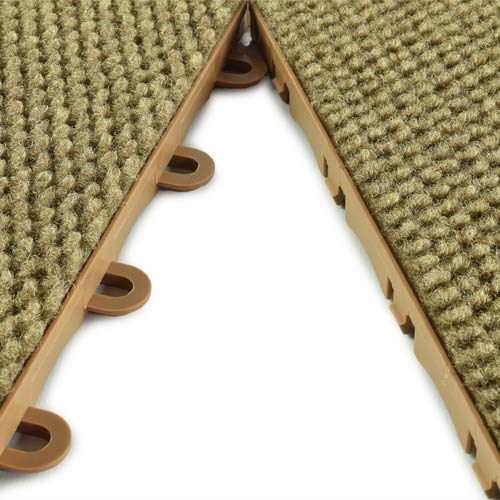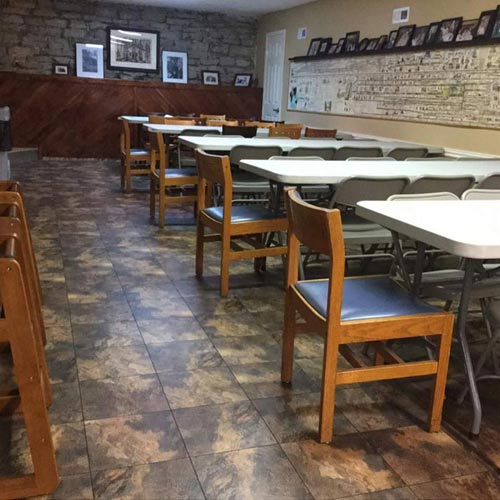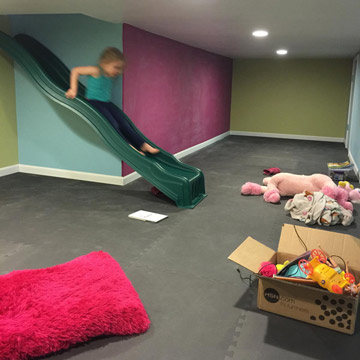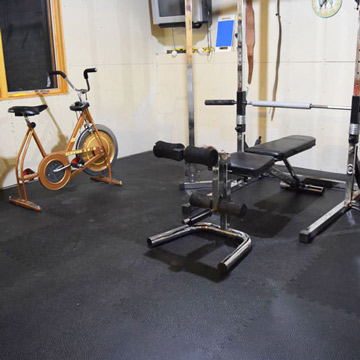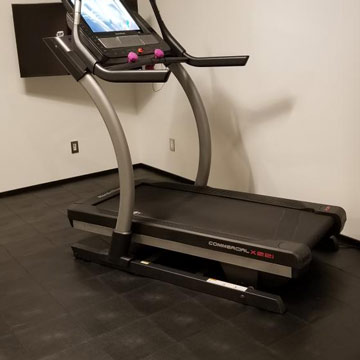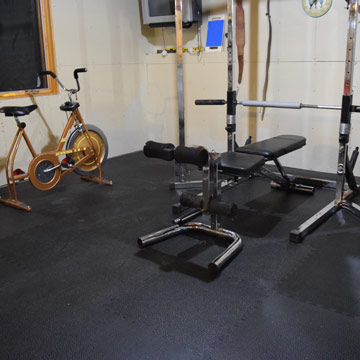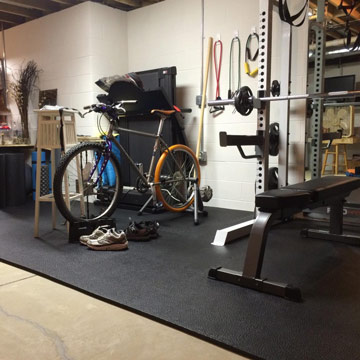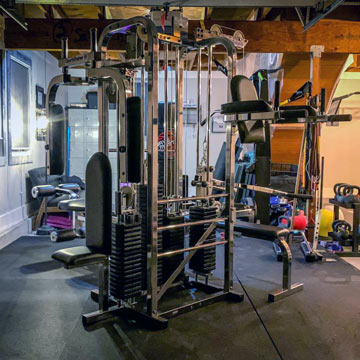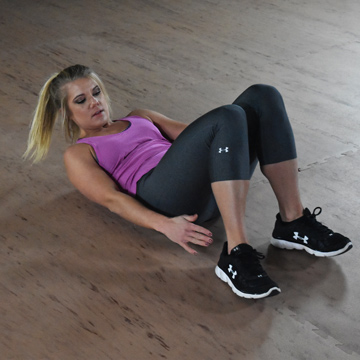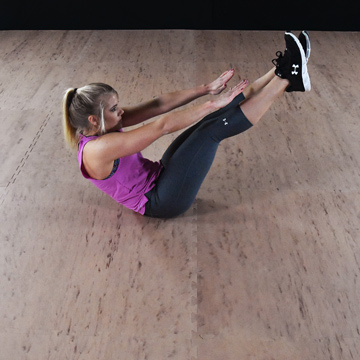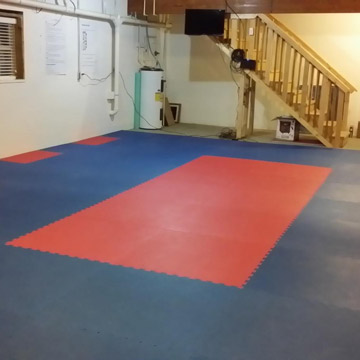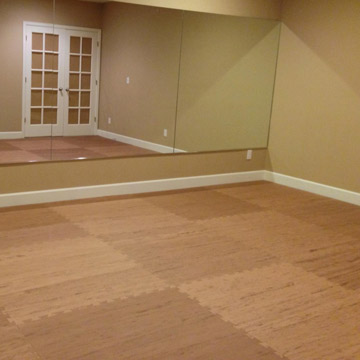 Has your basement become a dumping ground, filled with old exercise equipment, holiday decor, and your children's toys, from a decade ago? Or do you avoid the space because you can't stand that damp, cold feeling when you walk on bare concrete? There is no need to move to get more space - just rethink your basement. We'll leave the organization to Marie Kondo, but if you want to spruce up that lower level, start at the bottom with new flooring.
Since basements are, by definition, underground, or level with ground, they tend to get damp. A new floor on top of existing concrete can do a lot to separate you and your possessions from that cold, damp concrete. Most carpeting is not really a viable option in basements precisely because of the moisture. Once a traditional carpet gets wet, often the only option is to tear it up. Same with wood and wood-based laminates - which can absorb moisture, then rot and warp.
When it comes to basement flooring, the best options are man-made, with the exception of rubber, which can be natural, but also tough and nonabsorbent and like plastic and foam, stands up to tough basement conditions.
How do you plan to use your basement floor space?
Before you start exploring flooring options, take a moment to think about what you want to use the space for.
Home gym
Craft room
Office
Kids playspace
Guest room
Family room
If you are going for primarily a gym space, any good, durable foam or rubber flooring can work well. Both foam and rubber are non-absorbent and will protect your concrete and you from the concrete. A foam or rubber floor will make the floor a warmer, more inviting space. Both materials are also sound absorbent. Certain plastic tiles also offer enough to protect you from the hard floor underneath.
Durable Rubber Flooring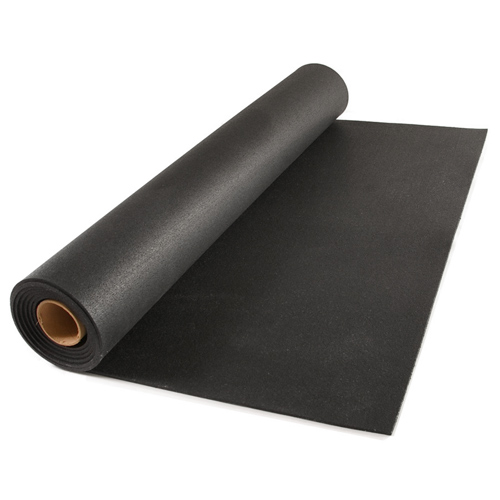 Rubber is very durable and can stand up to heavy exercise machines, and dropping weights - at appropriate thicknesses. It is affordable as well. But two potential issues are that most rubber does not have a lot of give if you are doing more aerobic exercise like Zumba or Aerobics. Plus rubber is heavy. Rubber tiles can be installed by a homeowner, but
rolled rubber
can be heavy and may need to be taped down. Rolled rubber can be added as an underlayment. It is possible for a couple of guys or gals to lay down rolled rubber, but it isn't as easy of a DIY project as a foam floor would be. Anytime you install rubber in your home, make sure you get a low-odor version. Rubber tiles are primarily black or black with colored specs, but newer versions come with a much higher color ratio, so you aren't limited to just black anymore. If you want a professional gym look, rubber is definitely a good choice.
Foam Provides Cushion and Insulation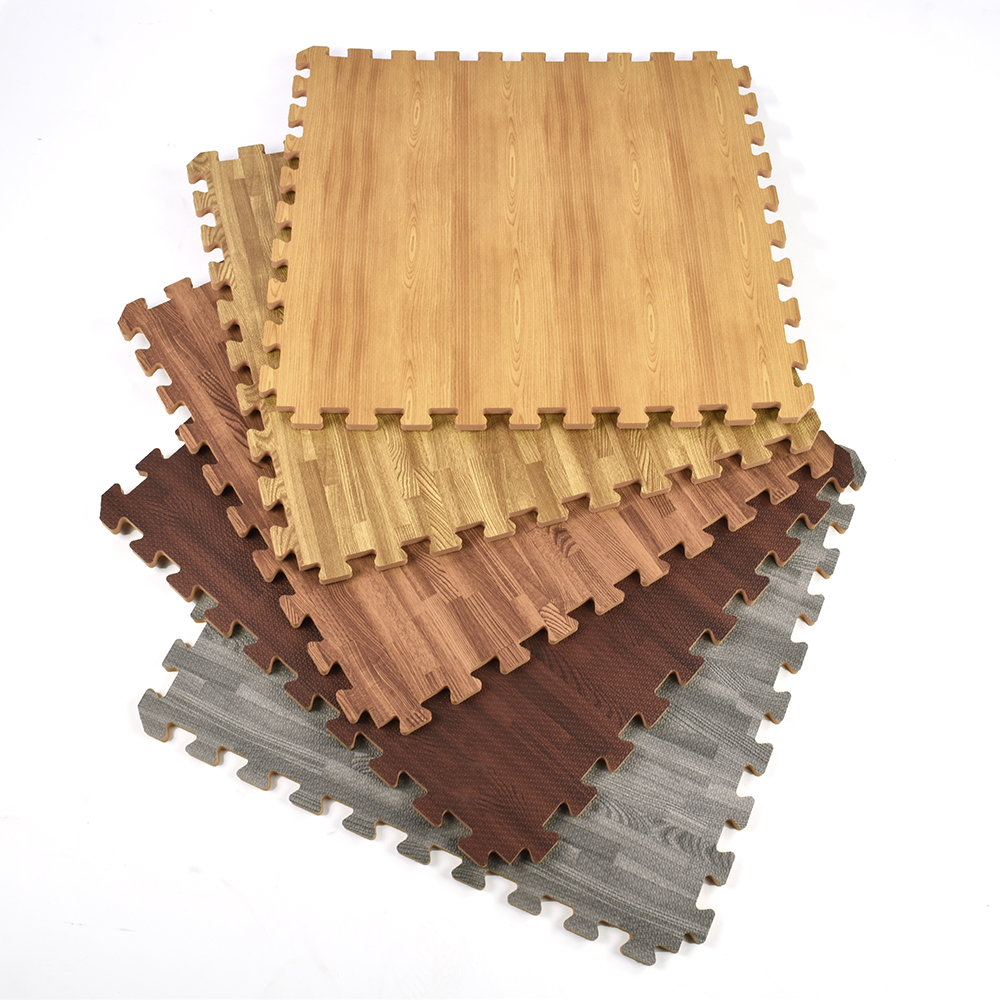 If you prefer a softer floor, foam mats are the way to go. You can pick these up inexpensively at many home and big box stores, but if you want a quality, lasting product with clear, consistent color and high-quality interlocks, you need to go through a reputable specialty flooring company like the online retailer, Greatmats.com. Greatmats stocks a rainbow of foam tiles, that you can mix and match in a variety of patterns. Even
wood grain look tiles
are available. These foam tiles are great for floor exercises and aerobic activities. Better yet, they work great for kids' play spaces, giving them a soft space to spread out and to play, and inevitably fall. Foam mats come in several thicknesses - a knowledgeable customer service rep can help you choose the right one for your basement and budget.
Another option for dry basements is carpet top foam-backed floor tiles. Several options are available and are less expensive than raised carpet tiles, and if they do get wet, they can be removed and dried. Foam-backed carpet tiles are easy to interlock and offer a nice softness from the foam base.
Plastic is Moisture Resistant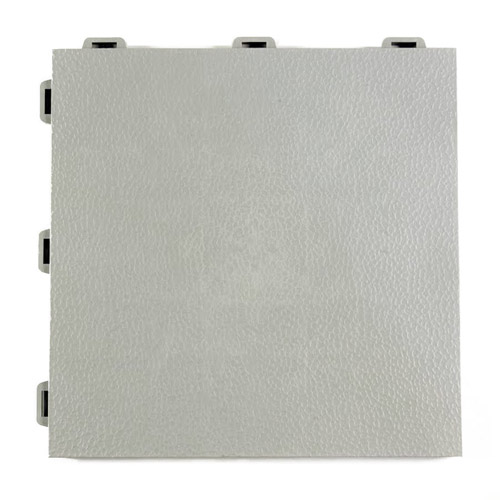 If you have a moisture problem, you might want to use a raised PVC plastic tile like
StayLock Orange Peel
or StayLock Bump Top. The raised base keeps moisture from being trapped and allows it to evaporate. These particular tiles provide both cushion and durability and they are easy to install. They offer enough cushion to protect you and your joints during P90X and other types of aerobic fitness and dance.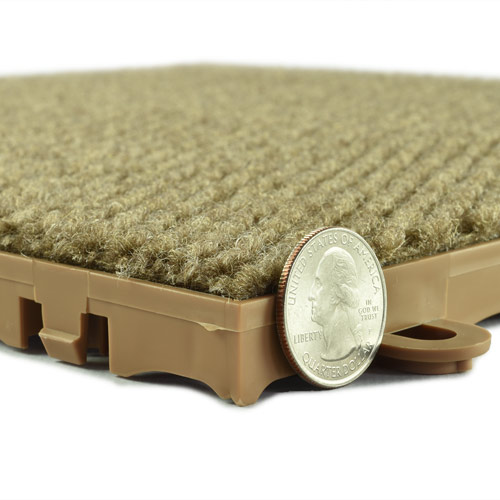 If you would prefer a more finished space, either a guest room, office, or craft room several
raised carpet tiles
are available. Snap-together raised carpet tiles will keep the carpet part off the potentially damp floor and allow airflow underneath so the floor can dry out. The durable plastic base helps prevent mold and mildew growth.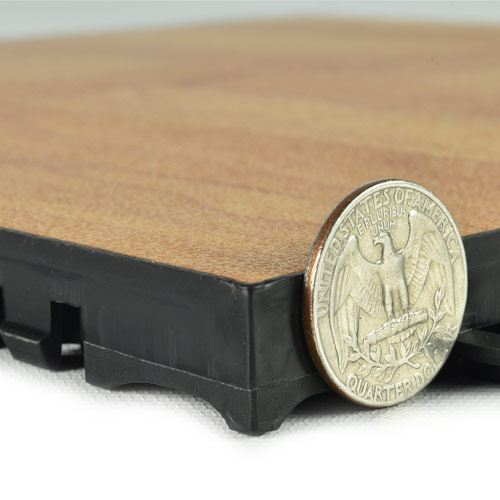 If you don't like the look of carpet or plastic, take a look at
vinyl-topped Max Tiles
which give you a look of wood or stone. Finish color patterns include dark or light oak, cherry, walnut, or maple plank and slate as well as black or white. Greatmats carries the Max Tile, which is simply the best non-absorbent vinyl laminate tile on the market. The laminate is tough enough for heavy foot traffic, furniture, and dance parties at night. The raised design will allow for moisture to evaporate, giving you the look of wood with much more versatility.
Should you want to have space for a workout area, foam tiles or mats, or rubber mats can be installed on top of Max Tiles.
Whichever floor you choose, do a little research or consult a trained flooring professional like the customer service representatives at Greatmats.com. When you convert your basement into usable space, it's like adding square footage to your house with none of the hassles of building an addition.