What are the Key Components to Aerobic Exercise Flooring?
By Kim Butler Created: June, 2017 - Modified: October, 2023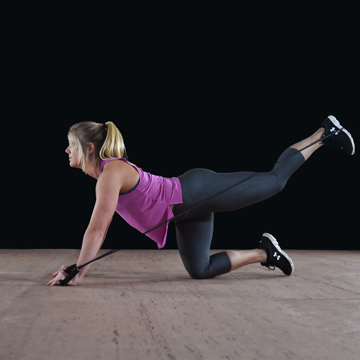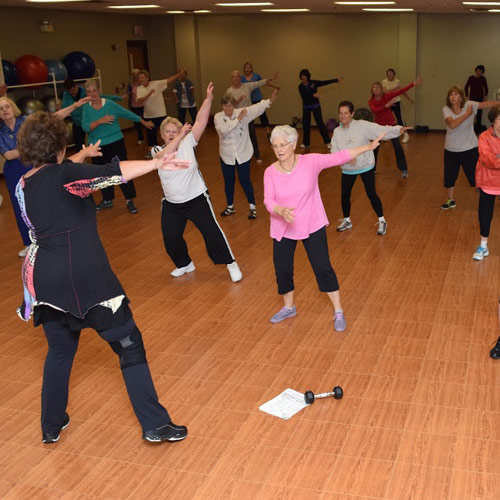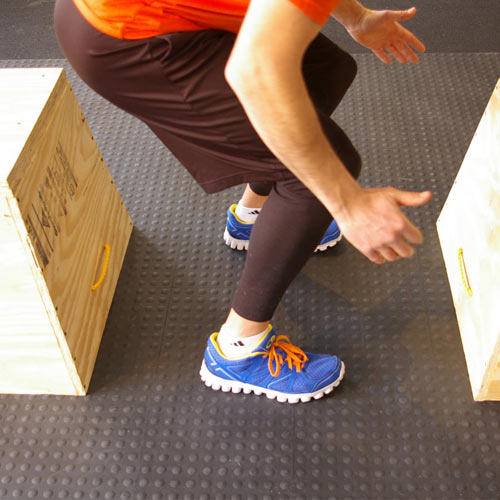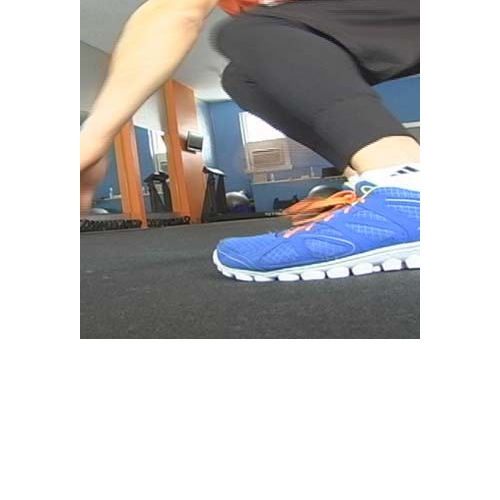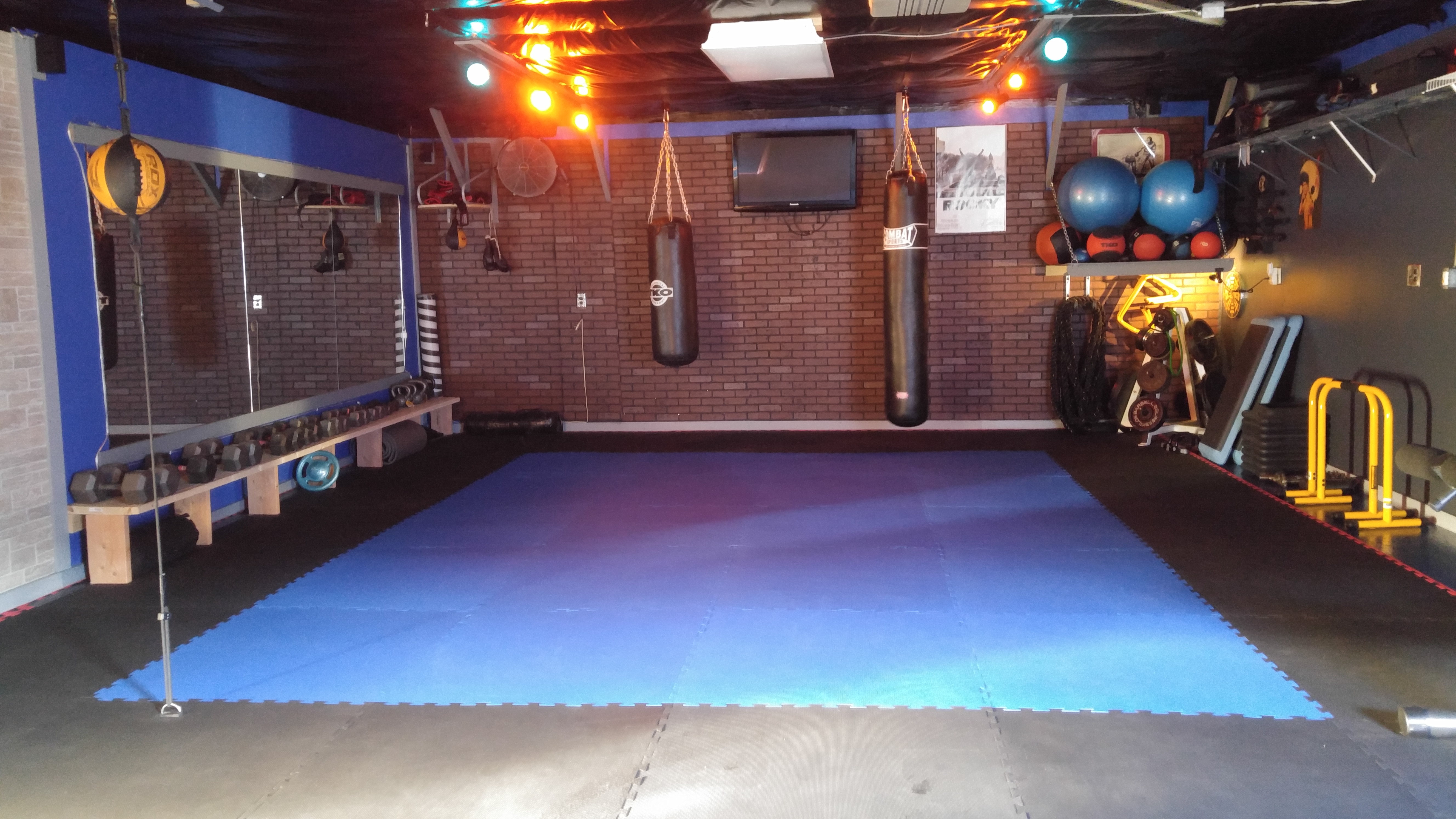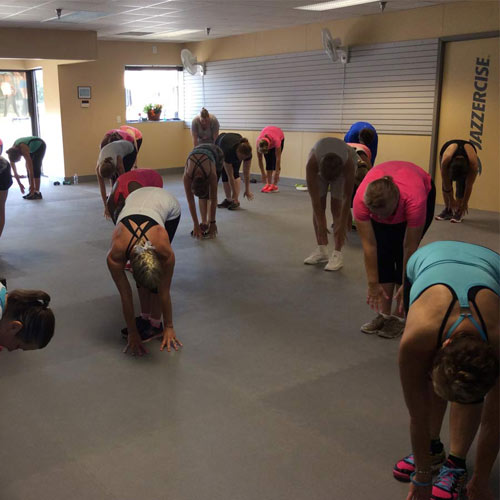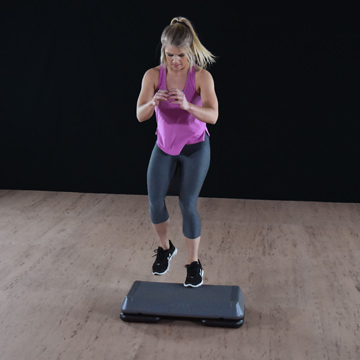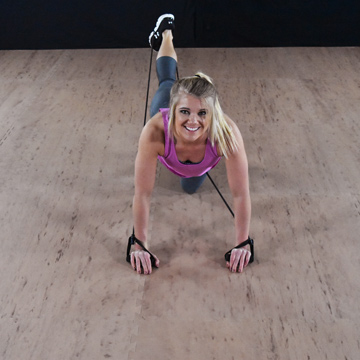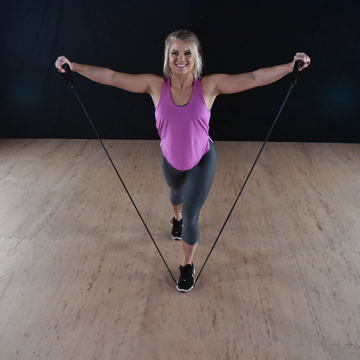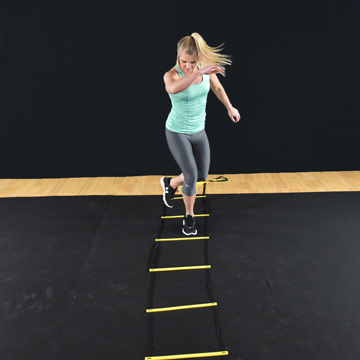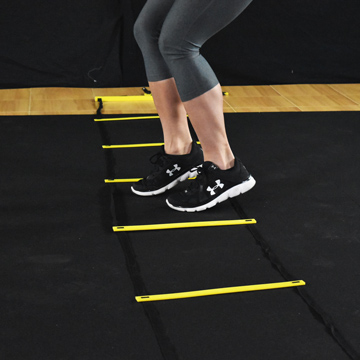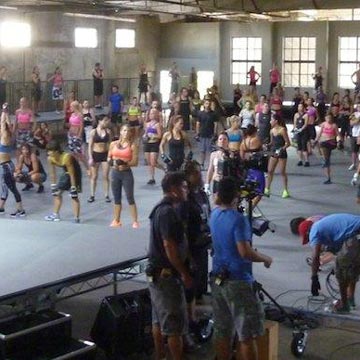 More than 30 years ago, aerobic dance burst on the fitness scene with Jazzercise, Richard Simmons, Kathy Smith, and Denise Austin. Then came Gin Miller's step aerobics and the Reebok Fitness Team. Later, Billy Blanks gave us his Tae Bo cardio boxing workouts, and in the new century, Zumba, the Latin music-themed dance party has many of us shaking our hips while others prefer P90X or Insanity cardio workouts. In reality, many forms of exercise are considered aerobic, or cardio exercise, so long as it increases your heart rate and your breathing rate for a sustained period of time. Walking, jumping, skipping, and running all qualify, just to name a few. But to safely perform these sorts of exercises, you need the right type of floor surface; Kickboxing, Yoga, and Pilates students and instructors will also benefit from an aerobic exercise-appropriate floor.
Any sort of aerobic exercise is great for your health and well-being, but when done on the wrong surfaces, it can be very hard on your joints. Aerobics flooring is critical for high-energy workouts to limit the hazards of a hard floor. You'll find the best quality and selection of aerobic mats from a specialty retailer like greatmats.com.
Impact absorption
Step, dance, and high-impact workouts can wreak havoc on your spine and knees if you aren't performing on an impact-absorbing surface.
Ceramic tiles, concrete, and hardwood can be some of the worst offenders. When you look for an aerobic floor, shock absorption is a key factor. Concrete, ceramic, and basic hardwood floors absorb no energy - therefore, your body is re-absorbing the energy created by your motion - this can lead to joint pain and injuries, muscle fatigue, and even broken bones.
Resilience
Resilience is another factor to look for - or the springiness of a floor. Think about how a trampoline or a diving board snaps back when you bounce on it. You want a certain amount of springiness to deflect and return some energy to your body. Flooring should also be non-slip (Face it. You want to be getting sweaty during those workouts.) and not too squishy. A turned ankle due to too soft floors can result in an ankle injury. You definitely don't want a soft, spongy material.
Whether you are a studio owner or creating a space in your home for aerobic fitness, a suitable floor will greatly enhance your workouts and ensure a safe space for your movements.
Material
Aerobic flooring materials are most often offered in foam mat and interlocking modular tile options. You can create a professional-quality aerobics area in your home or commercial facility easily and inexpensively with aerobic exercise mats. Aerobic floors provide fatigue relief for exercises of all types.
There are three main aerobics flooring options for you to choose from, foam, plastic, and rubber. Foam aerobic floors are generally the softest and lightest weight, followed by plastic, and then rubber. Reverse the order for durability ranking.
Installation
Whether you need a wall-to-wall floor for a home gym or just an island layout of a few interlocking foam mats to exercise on, specialty flooring retailers like Greatmats.com have what you're looking for.
You can even build a center island in your room for workouts that you can quickly hide away when you're done using it. If you prefer, there are also modular wood grain tiles that look fantastic in any setting, exercise or otherwise.
Modular aerobic mats look great and are designed to lay directly over your hard surfaces. Since they require no glue or adhesives to install, modular aerobic flooring can be moved to expand your exercise area as necessary.
Want to install a wall-to-wall floor, but it sounds too complicated? Rest easy. Most floors are simple to lay down. Calculating the amount of aerobic floor tiles or mats you'll need is easy with online calculators. Simply measure the lengths of your walls and plug those numbers into our planner. The planner will do the calculations for you.
Interlocking Foam Floor Installation
Interlocking foam tiles are simple to install. Just lay out these lightweight foam tiles and interlock the edges like you would a puzzle. For an island layout, you can apply the border strips around the perimeter (if available). For a wall-to-wall application, simply cut your tiles with a sharp utility knife and you're ready to go! Closed cell EVA foam is lightweight so it's easy to transport and store.
Want to relocate? No problem!
With foam aerobics mats you can simply stack them up and bring them with you. Tight-fitting seams ensure that your aerobic floor will stay snug and stable for years to come. Home gym owners rave about these foam tiles for their P90X and Insanity workouts. But these tiles are sturdy enough for commercial applications too and get high marks from professional Zumba and Jazzercise studio owners.
Interlocking Plastic Floor Installation
Another option is modular StayLock Tiles, which are easy-to-install soft plastic tiles for aerobic flooring with excellent cushion relief and durability. These tiles are available in many designer solid colors with a
bump top
or
orange peel
surface texture. The high-cushion aerobic mats provide fatigue relief and are much more comfortable than hardwood or concrete. Install the Staylock tiles on any flat surface including carpeting. One fitness enthusiast says his knees are much better since he installed these tiles, and he wishes he used them when he was in his ''Insanity'' exercise phase.
EZ Portable Dance Tiles
feature a durable commercial-grade vinyl top surface and are great for home basement floors. Use a 3mm rubber underlayment for aerobics flooring applications. These tiles are available in a variety of designer wood grain looks. The commercial-grade vinyl top surface of this flooring is scratch-resistant and will look fantastic for years to come. The raised tile is excellent for aerobic activities like dance and Jazzercise. It has gotten good reviews from tap dancers, Zumba fans, even break dancers, hip-hoppers, line dancers, and two steppers. One Greatmats customer wrote her ''back felt great'' and she wished she hadn't waited so long to buy it.
Rubber Flooring Roll and Mat installation
Another choice,
plyometric rubber rolls
, allows you to quickly cover larger aerobic exercise areas as they come in 4-foot wide rolls with custom lengths. These aerobic mats provide exceptional shock absorption and are made in the USA from recycled materials.
One woman who uses this material says it is so durable she ''would do jumping jacks on it in heels and not worry for a second.'' She added that it worked great for Insanity, Tae Bo, and P90X, and her knees no longer hurt.
Cleaning
Cleaning of all types of aerobics flooring is quick and simple. In most cases, a quick once-over with a damp mop should restore your floor to its original appearance. In cases where there is heavy dirt or mud, most manufacturers recommend a basic floor cleaner with a low pH. Keeping your floor clean and maintained will add years to its lifespan and keep your workout area looking great.
Shipping
Greatmats' commercial aerobic flooring will ship via freight delivery while home users can expect ground shipping for most items. Some modular aerobics tiles come with a 10-year limited warranty.