Where Do I Find Yellow Floor Tiles?
By Lisa Hobbie Created: January, 2021 - Modified: September, 2023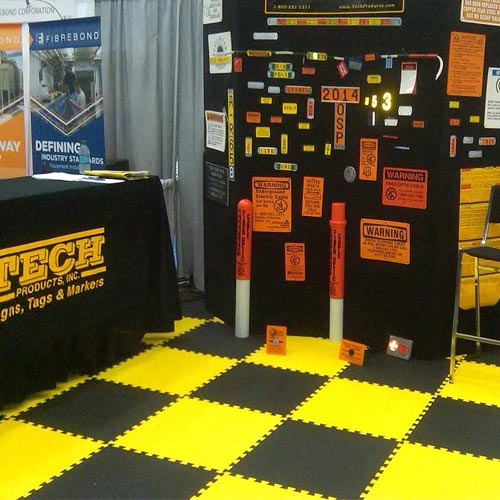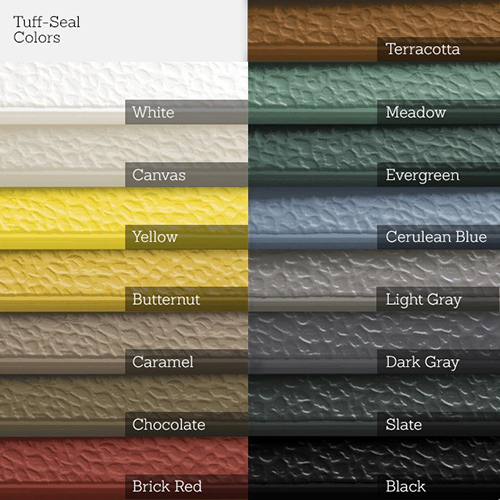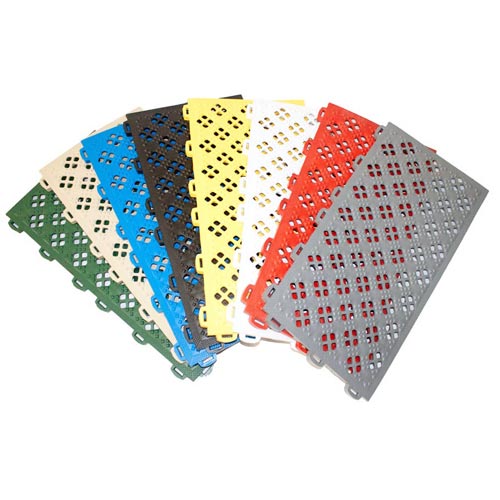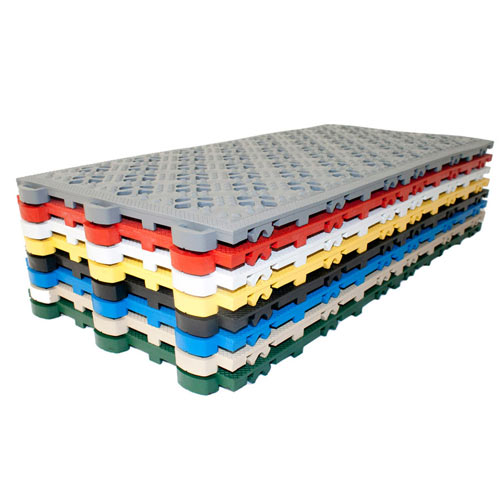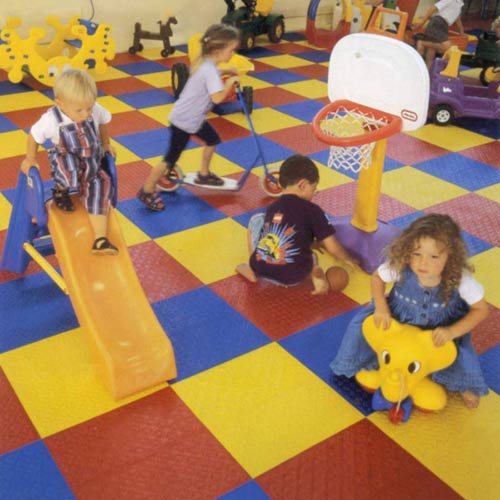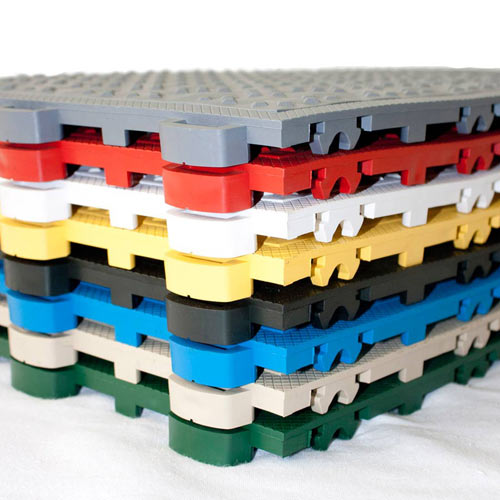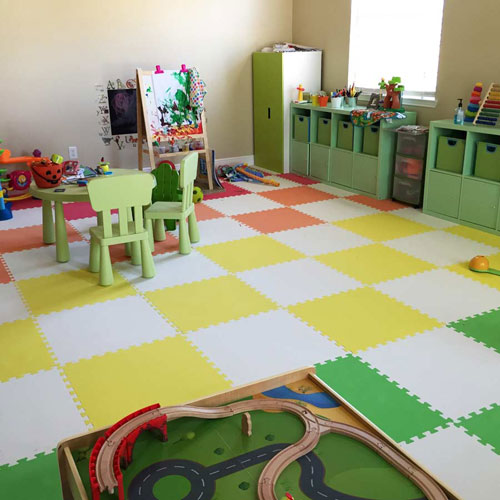 There are many settings where yellow is such a fabulous color. It is luminous and represents optimism, creativity, and enlightenment. It makes people think of ripe lemons, sunshine, and all things happy. Installing yellow floor tiles in a home or business would certainly be a great way to turn a dull space into a lively and vivacious one.
Greatmats offers a number of yellow floor tiles, with the following 5 products being the most popular:


What Are Some Of The Foam Yellow Floor Tiles At Greatmats?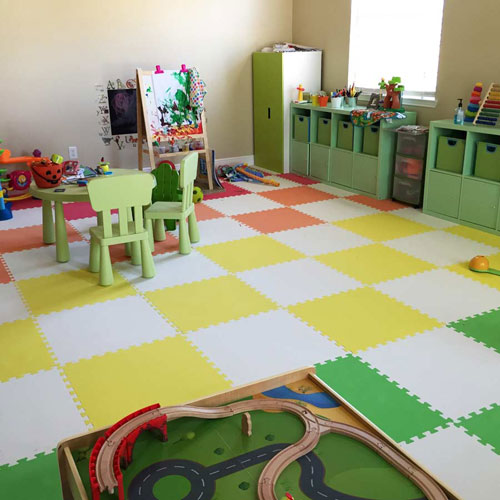 Premium Foam Floor Mats
come in many colors, including bright yellow. Installing these interlocking mats in any space, like a kid's playroom, basement rec room, or gym is an easy and economical way to transform the look and feel of the space.
These premium mats are made of high-quality EVA foam material that is lead-free, latex-free, and waterproof. It's also resistant to stain, which is a great feature of kids' flooring. The mats have a ⅝ inch thickness that helps children avoid bumps and bruises from falls as it provides shock absorption. It also features a thatch surface texture that will stand up to constant use and abuse.
This product has an easy interlocking connection design for a simple DIY installation. No special tools or adhesives are needed for this affordable flooring that costs roughly $1.50 per square foot. Cleaning it is a breeze with a damp mop and common household cleaner. Should one tile become damaged, simply remove it from the puzzle and replace it with a new one.
What Are Some Of The Specialty Yellow Floor Tiles At Greatmats?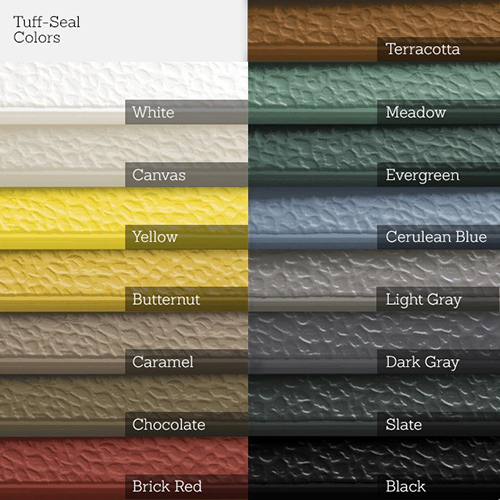 Tuff Seal Floor Tile Colors
is one of the best garage flooring products that money can buy, and it is available in over 8 vibrant colors and 3 different surface textures, including yellow. This tough PVC plastic tile presents a floor that looks and feels top notch with the ability to endure heavy weight loads. It's the perfect surface on which to park heavy vehicles and tools without worrying about the tiles sinking.
The waterproof yellow floor tiles feature a tight-fitting, snap-together connector system that provides a quick and easy installation. They are equipped with a slip-resistant surface textures that provides a safe grip when walking or standing on the floor. For the best in durability with a clean and professional finish, these garage floor tiles are the best.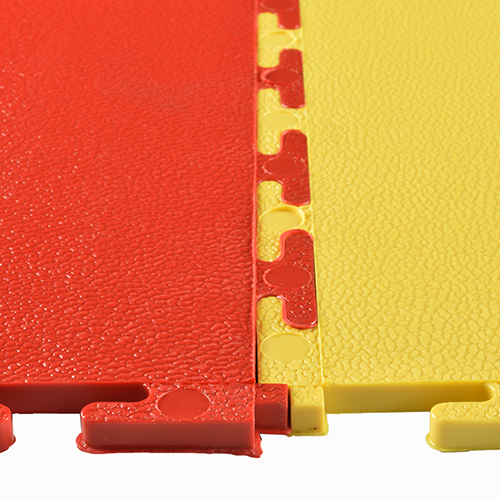 Smooth Top PVC Interlocking Color Ever Tiles
are another great option for a garage or workshop space. Each pack comes with 10 tiles.
Thess waterproof PVC plastic tiles are 1/4 inch thick and made of recycled materials. It features a leather top texture and can be installed over concrete, wood, tile, and other smooth surfaces with its T-tab interlocking design.
This affordable product costs less than $4.50 per square foot and is lightweight and portable. It's also easy to clean with soap and water.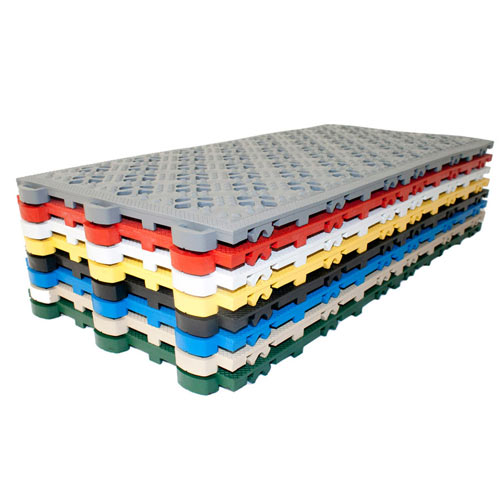 Ergo Matta Outdoor Tile
is among the most popular patio floor covering options that come in vibrant and bright colors, like yellow. This nonabsorbent PVC tile is made from recycled material, so it's environmentally friendly.
These tiles boast a 20-inch ASTM fall height rating, and they can be installed on any hard, solid surface. The bright yellow and other colors this product comes in will not fade from direct sunlight, and the excellent drainage surface design keeps them looking clean and dry in cold or hot climates.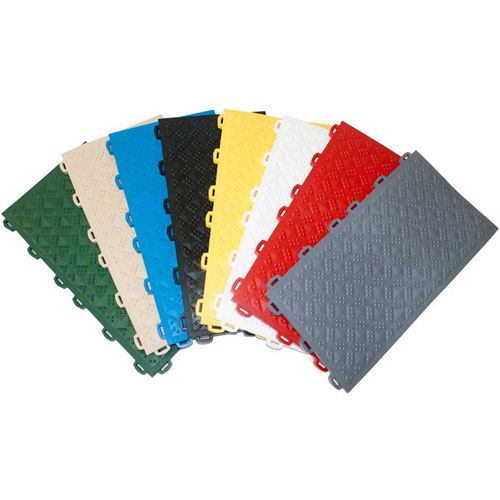 Ergo Matta CushionTred Tile
is perfect if you're looking for a preschool flooring option that will give you traction and durability in a high traffic area. These yellow floor tiles can be used in any place or space where sound dampening and anti-fatigue qualities are desired.
Available in 7 other colors, they are made from recycled materials and provide excellent cushioning. Their locking lug connection system keeps them in place once installed, allowing for hours of fun where kids will be on their feet or running around for much of their playtime.
Greatmats - For Yellow Floor Tiles And More!
Whether one of the highlighted products suits your budget and preferences, or, if you want to explore other options, keep in mind that Greatmats has unbeatable quality and service. Friendly and knowledgeable agents are available to help you determine what your ideal yellow or colored tile would be - whether you need 12, 24, or 100 tiles! When you're ready to go to work on your project, let Greatmats go to work for you! Regardless of the product you select, you know you're getting the best when it comes from Greatmats.