Where Can You Use Rubber Floor Covering?
By Lisa Hobbie Created: June, 2021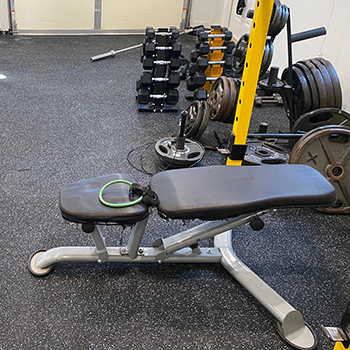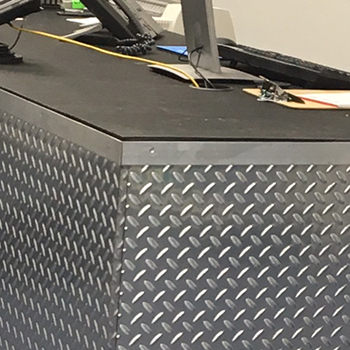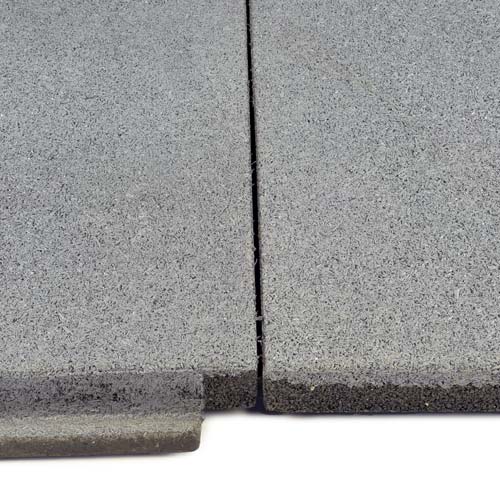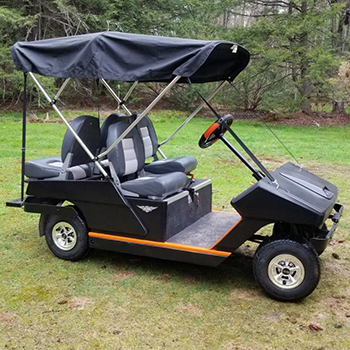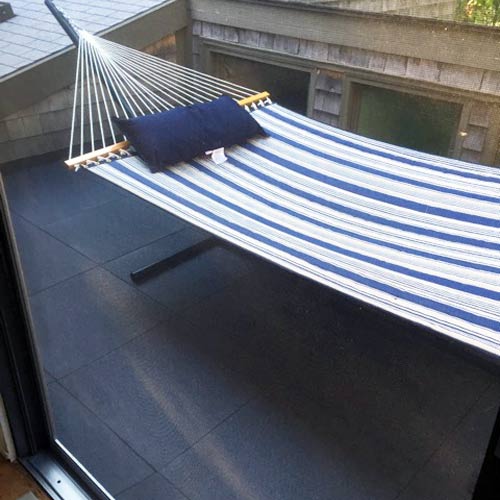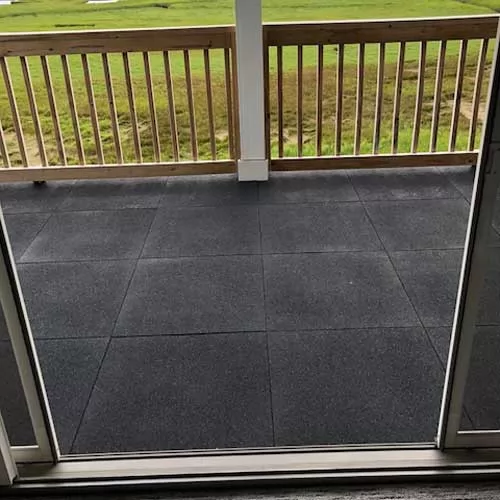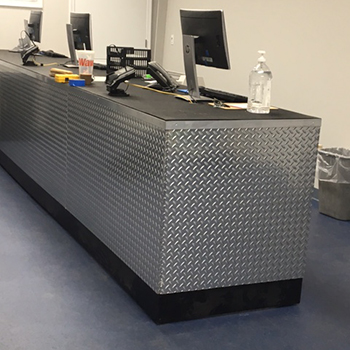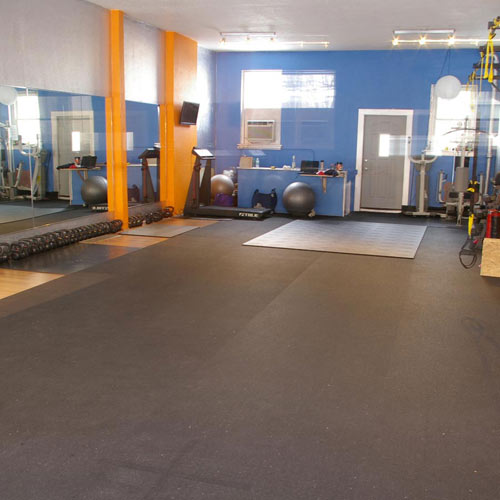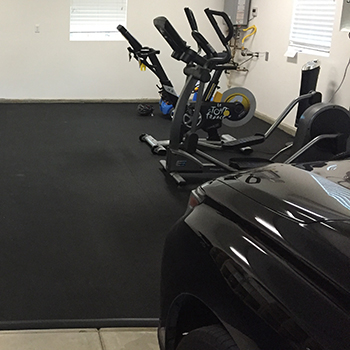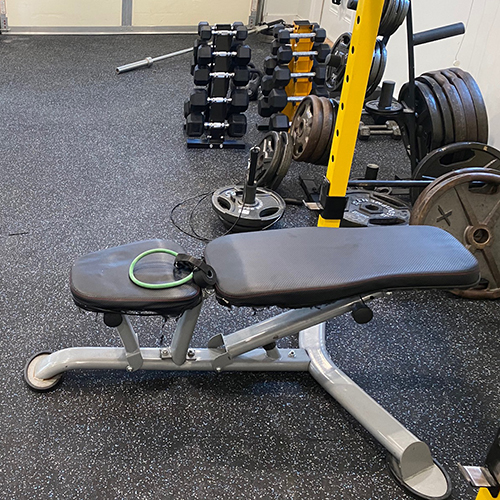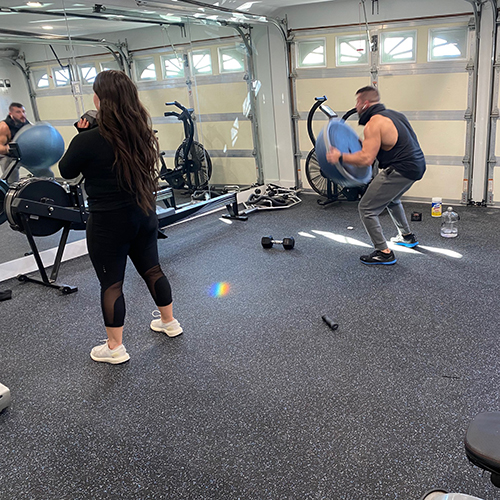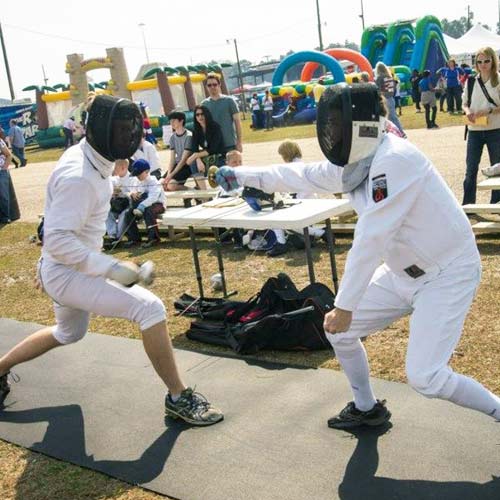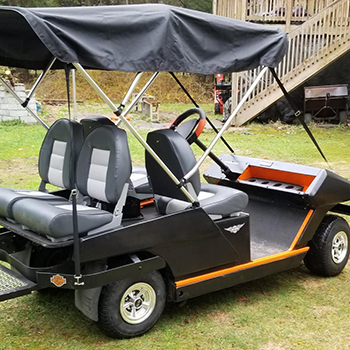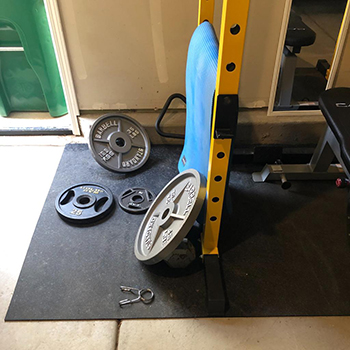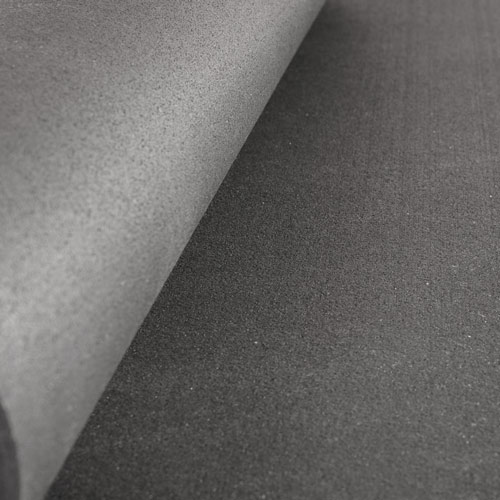 If you have a shop, garage, gym, basement, deck, or other space needing surfacing, a
rubber floor covering
may be among the best solutions.
Whether you are looking for a rubber roll or mat, tiles or pavers, rubber offers a solution that is easy to install, a breeze to clean and maintain, and affordable. Many rubber floor options are also waterproof and non-absorbent, and they also offer benefits like traction, shock and sound absorption, and more.
Rubber flooring products can be used throughout a truck, barn, bar, or restaurant. They can be used in locker rooms and on rooftops, and they perform well in factory and industrial settings, as well as schools and churches.
Greatmats offers a wide variety of rubber floor covering options, with the following 8 being among the most popular:
These products are all top notch, offering solutions for numerous application types. Knowing which rubber floor covering is the right one for your space depends on your budget, environmental factors in the space, and the various features and benefits you want the product to offer.
Rubber flooring rolls offer an extremely durable and versatile solution for gyms, axe throwing lanes, horse stalls, and so much more. They can be easily installed over a flat, solid subsurface with either glue or double faced tape. They are available in a variety of colors and thicknesses, and they are precision cut to ensure a seamless fit.
Rubber Flooring Rolls For Custom Uses
Shelf Lining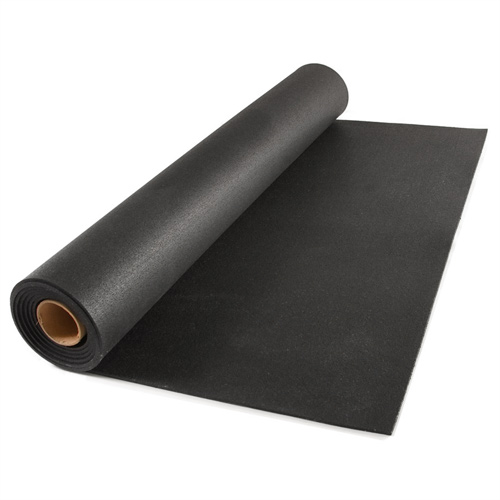 Floors are not the only surfaces where rubber floor covering rolls can be installed. Greatmats' customer, Darrin, uses the Rubber Flooring Rolls 1/4 Inch 4x10 Ft Black throughout his trucks. In his online review, he wrote, "Super product for lining the shelves in our tool trucks. Easy to cut and very durable. But order more than you think you'll need. . .I keep finding new places to put them!"
Golf Cart Floorboards
Greatmats' customer, Robert, noted in his review of the ¼ inch, 4x10 black rolls, "Worked great on the floorboards," referring to the floorboards of his golf cart.
Countertops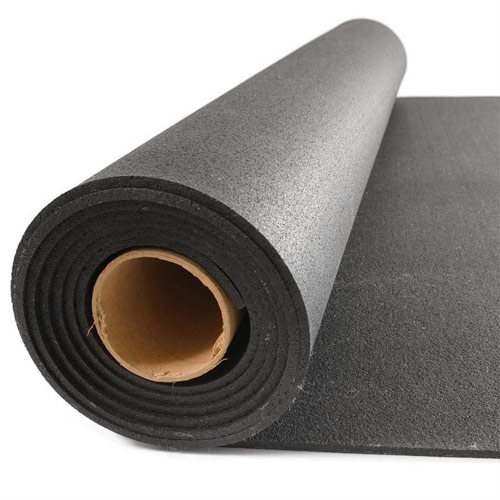 The Rubber Flooring Rolls 3/8 Inch Black Geneva Per SF product, aside from offering a flooring solution, also provides surfacing for many other custom types of applications like countertops, with its low-odor smell and non slip back. Customer, Robbie, wrote, "Turned out sexy! Very happy, the counter staff loves it! No more scratched and cracked laminate countertop!"
Lobster Boat Flooring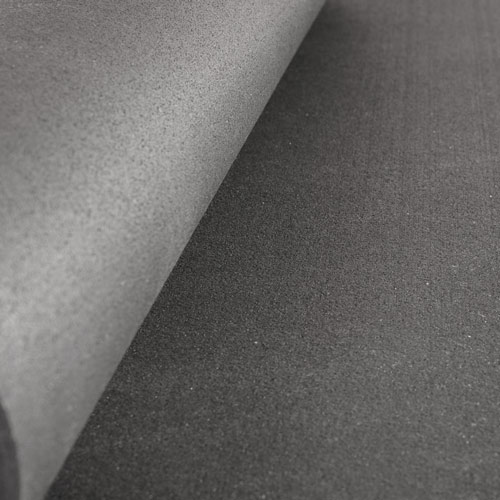 Finally, the Rubber Flooring Rolls 1/2 Inch Black Geneva Per SF also work for numerous different projects and spaces. Greatmats' customer, Heath, wrote, "Shipping was quick and on time. I used the ½ inch on the deck of my lobster boat. It works awesome and great under your feet. Two thumbs up."
Rubber Flooring Rolls For Gym Spaces
Weight Training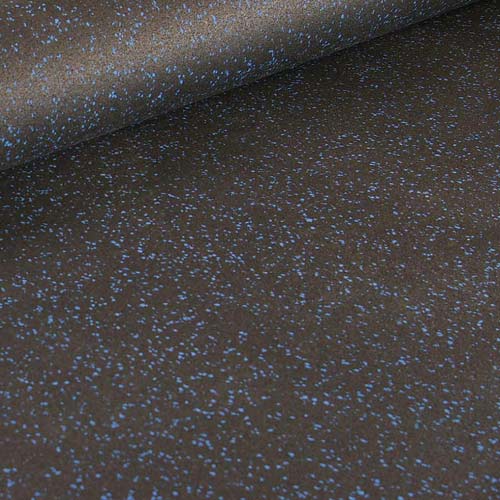 The Rolled Rubber Sport 3/8 Inch 10% Colors per SF is among the more popular gym rolls that offers a comfortable, reflective surface. It's suitable for everything from gyms and rec centers to ice areas and locker rooms. In his review of his garage gym installation of this product, John wrote, "There's no comparison in quality, and they don't dent from weights."
Interval Training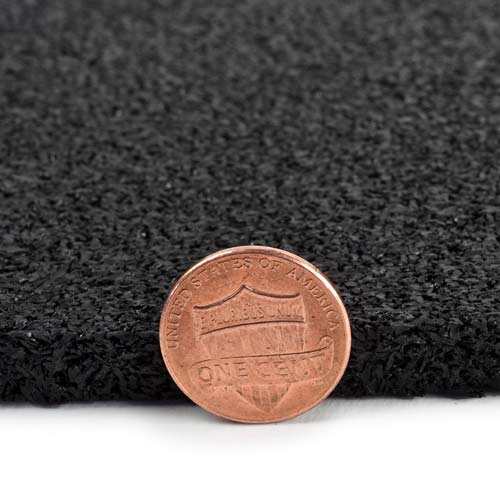 The Plyometric Rubber Gym Roll 3/8 Inch Per SF is one that can be used in multiple types of fitness facilities. Greatmats' customer, Kurt, purchased 5 of them to create a home gym. In his review, he wrote, "We put some exercises on top and use them extensively for HIIT workouts. I have found the rubber to work great for this purpose. It's not too hard on the joints and it has not slipped. It came together quite well and easy for someone who does not do this work often."
Garage Gyms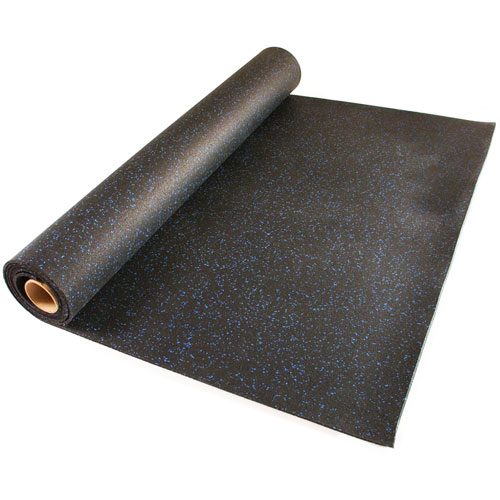 The Rubber Flooring Rolls 1/4 Inch 4x10 Ft Colors are also popular in gym settings. In his online review of the product, Kenneth wrote, "Great product. Fast shipping and reasonable price. Would definitely recommend it to anyone planning on building a garage gym."
Rubber Deck Tiles
There are rubber tile solutions for gym, garage, and exterior structure applications. They are durable, versatile, and designed with specific purposes in mind.
Deck Tops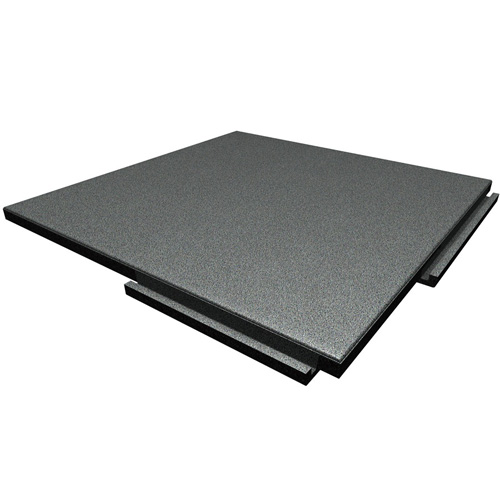 Sterling Athletic Rubber Tile 1.25 Inch Gray is one of the best athletic flooring products available. Suitable for indoor or outdoor, home or commercial installations, the sky really is the limit for potential uses of it. Greatmats' customer, Barbara, wrote, "The rubber mats are perfect for my deck top. I installed over a membrane. They provide protection from foot traffic and tree limbs and acorns. They arrived perfect and on time and were easy to install."
Rooftop Patios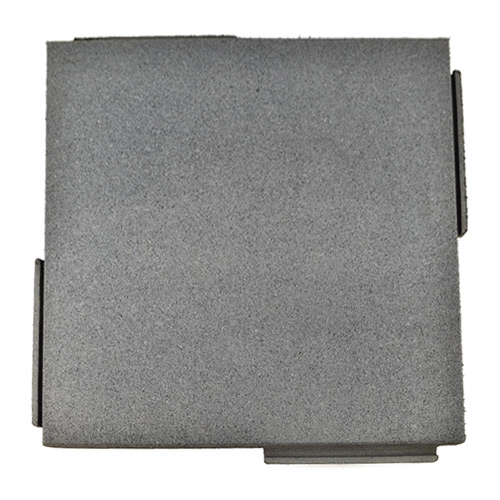 Sterling Roof Top Tile 2 Inch Gray is often used to replace older rooftops, with a lot of success. Online reviewer, Andrew, wrote, "Great product for my purpose, which was to replace a wood deck over a rubber membrane roof."
Greatmats - For The Best Rubber Floor Covering Options
Any of the products featured would work for many types of applications. If you have questions about them, just reach out to the staff at Greatmats who are ready and waiting to assist you!