The Best Flooring For Kids
By Lisa Hobbie Created: October, 2019 - Modified: September, 2023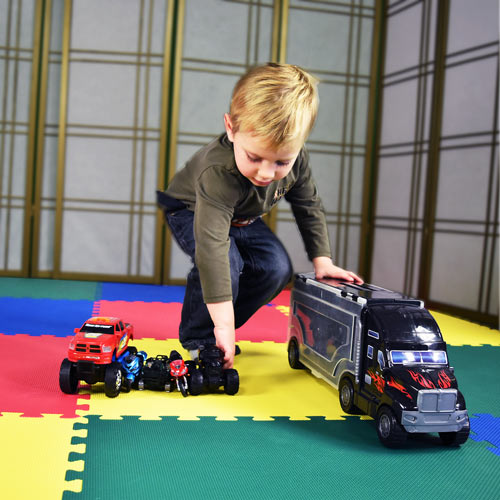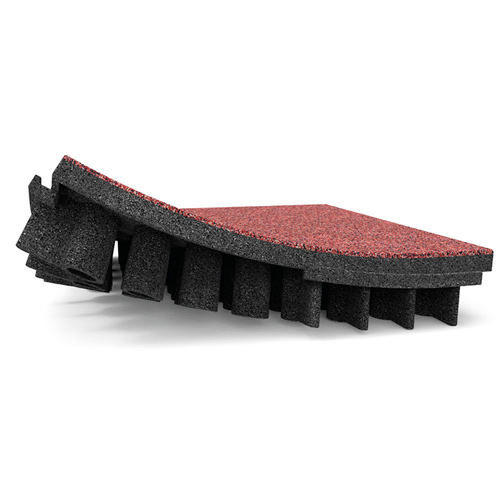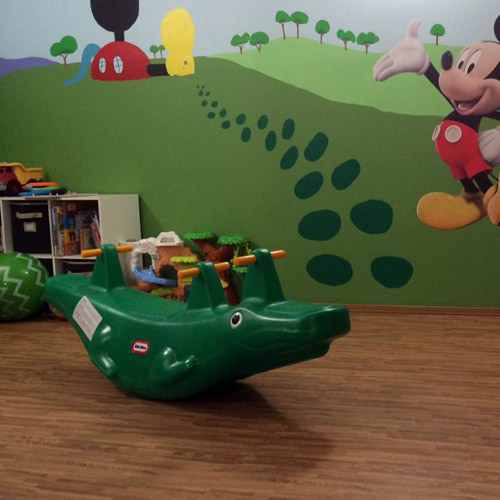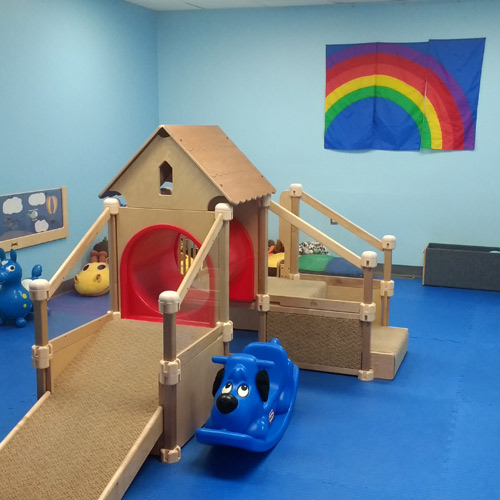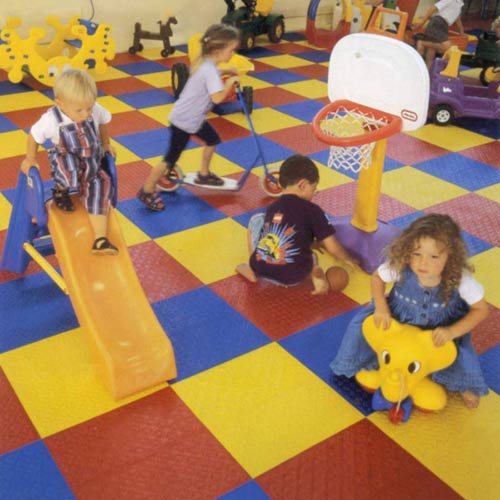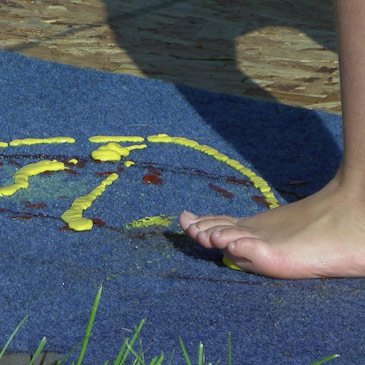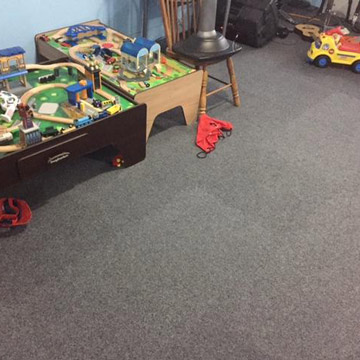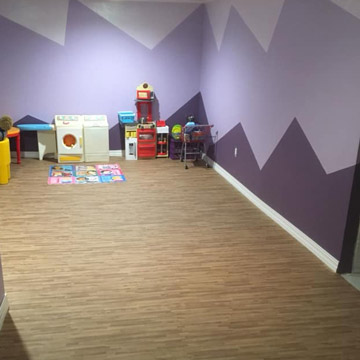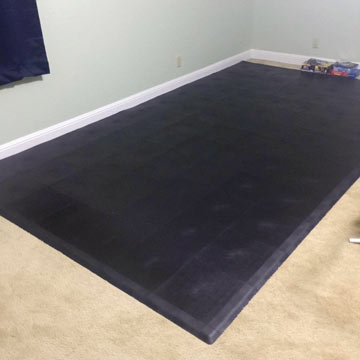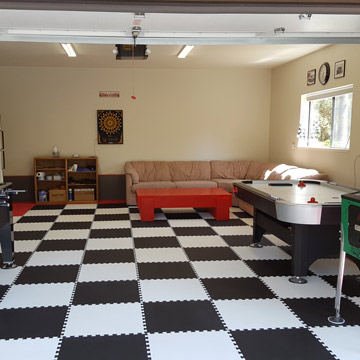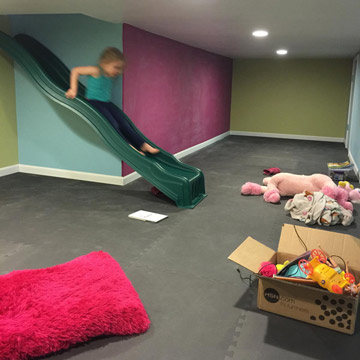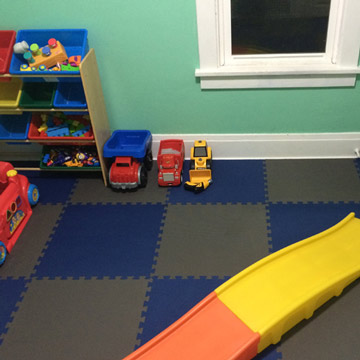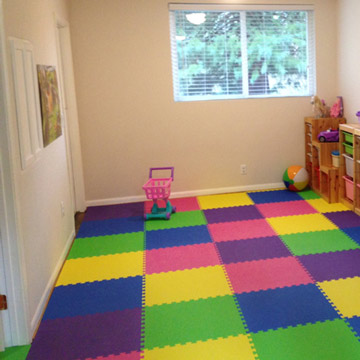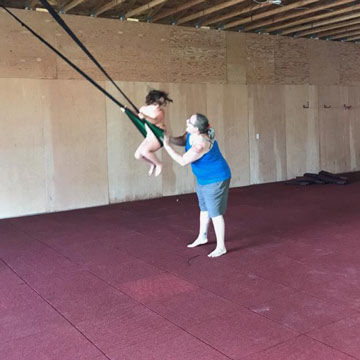 Kids really make everything in life more exciting. They are creative, inquisitive, uninhibited, and playful. Because of these amazing qualities they often possess, the potential for injuries, messes, and damages also exists. Whether your kids will be playing with rugged toys, jumping on their bed, chasing the family pet around while wearing muddy shoes, carrying around a cup of juice or milk, learning to crawl or walk, or putting everything into their little mouths, your floors will need to be safe and ready for some major abuse. Selecting the
best flooring for kids
is a process that you should definitely plan for and a project that is well worth your time.
Top 6 Best Kids Flooring Options
You will want something that is safe, durable, and dependable - which will keep you, your kids, and your home much more comfortable. There are many options that go far beyond carpet, laminate, traditional tile, and wood that perhaps would serve your kids and your home much better.
1. Rubber Flooring
If you have spent any time in daycare, kids' recreational center, or daycare, you have probably experienced the look and feel of
rubber flooring
. This type of flooring is also often used in gyms and fitness studios because it is very easy to take care of and is very durable. It would be an excellent choice for a kids' playroom or basement area where your kids will run around and play. It repels water, is slip-resistant, and provides for impact absorption and noise reduction. There is sometimes a smell that accompanies a rubber floor, so if you or your kids are sensitive to that, indoor playground flooring tiles may be a better option for a large play area.
2. Indoor Playground Flooring Tiles
If you have a large room that you would like to make suitable for a kids' play area, these
playground tiles
provide a fun and safe option that is latex-free, waterproof, and non-absorbent. They are great for rough play, as they are rated for a 4-foot fall height and have a floor burn preventing tatami top texture. These tiles are typically quite large - 40 x 40 inches, but weigh only about 9 pounds. So, they are easy for one person to install over a solid floor or thin pile carpeted floor. If one of these tiles should become damaged, they are easy to remove and replace, as no adhesive is necessary with this type of flooring tile. If installing over carpet, make sure to do a wall-to-wall installation or a large area to prevent the tiles from sliding on the carpet.
3. Wood Grain Foam Tiles
Hardwood floors are rich and inviting, but they also succumb to scratches and damage from furniture without floor pads, toys, pets, and more. If you like the look of a hardwood floor but want something more cost-effective,
interlocking wood grain foam floor tiles
is an excellent option. These are waterproof, lead-free, latex-free, easy to clean, easy to install, and simple to replace. This type of foam tile has a wood pattern on one side and a matching solid color on the reverse side and can be laid out in a number of ways providing for a tight-fitting, interlocking design. Unlike wood which is hard and uncomfortable, these tiles deliver a soft, cushioned feel. They will give your child's bedroom or playroom the look of rich hardwood without the hefty price tag and high maintenance. To clean, simply sweep or vacuum them, or, use a damp mop for a more thorough cleaning. For a clean look and comfortable feel, wood grain foam tiles are among the best flooring for kids options.
Keep in mind that with the cushion and lightweight material benefits also comes a sacrifice in durability. Sharp objects will puncture EVA foam and heavy furniture will cause indents in the flooring. While it will not harm the performance of the floor you may find some cosmetic blemishes under hard use.
4.Foam Play Mats
Maybe you have a nice tile, concrete, or even hardwood floor, but you'd like a soft play area for your kids while protecting the existing floor,
foam play mats
are an excellent option. Foam play mats are lead and latex-free, waterproof, stain-resistant, and easy to install with the interlocking, puzzle connection design. You can add comfort and a variety of vibrant colors to a portion of the room, providing an area of cozy and cute flooring. We would suggest an option with a thatch surface to ensure their ability to stand up to repeated use without scuffing. These floor mats are easy to install without the use of adhesives; you simply put them down like you would put a puzzle together. This is also handy if a mat should become damaged, as you simply remove it and swap it out for a new one!
5. PVC Cushion Tiles
If you're looking for a flooring option that will give you traction and durability in a high-traffic area,
Ergo Matta Cushion Tred Solid tiles
are an excellent option. They provide excellent sound-dampening, and anti-fatigue qualities, are made from recycled materials, and come in many colors and designs. They also provide some cushioning, so kids who tend to stumble and fall will be safer than they would be with some other flooring options. The cushioned PVC flooring features a locking lug connection system, so once they are placed, they will stay put. This is the best flooring option for kids who will be on their feet or running around for much of their playtime.
6. Interlocking Carpet Tiles
If you want the benefits of EVA foam flooring with a more puncture-resistant surface and a more traditional carpet look, foam-backed
puzzle carpet tiles
are a great solution. They are super easy to install, stain-resistant, and extremely comfortable. If you've ever had your kids destroy your carpeting before, you'll be happy to know you don't have to replace the whole floor anymore, should damage occur. Simply replace the damaged tile (or have the offending party do it), and you're done!
Mats and Rugs
Tumble mats and rugs are a great, economical option if you want to cover a small area of an existing floor to provide for comfortable and safe play without damaging the floor or child.
Greatmats for your Flooring Needs
If you are looking for the best flooring for kids, Greatmats is your one-stop shop.
When it comes to foam play mats, you'll find the perfect mix of quality, variety, and durability. Greatmats interlocking wood grain foam floor tiles are second to none. Greatmats rolled rubber flooring options and indoor playground tiles are of the highest quality, and we have an amazing array of kids' rugs and tumble mats to create a fun and safe play environment. Greatmats also offers numerous options in Ergo Matta Cushion Tred Solid tiles.
Greatmats truly has an option to suit any need, preference, and budget. And thanks to the Greatmats guarantee, you can also shop with confidence – knowing you'll never overpay for a product or find better service. When you're ready to explore options for the best flooring for kids, a live customer service representative is ready to help.