What material options are best for preschool flooring?
By Lisa Hobbie Created: January, 2020 - Modified: July, 2023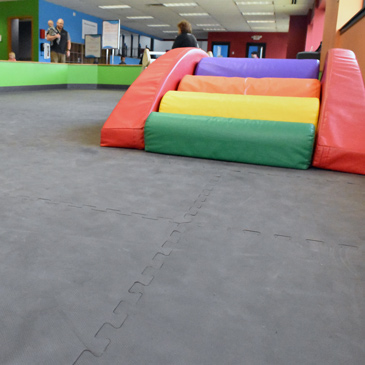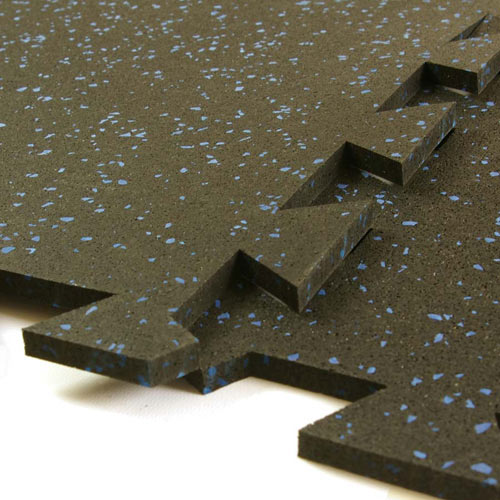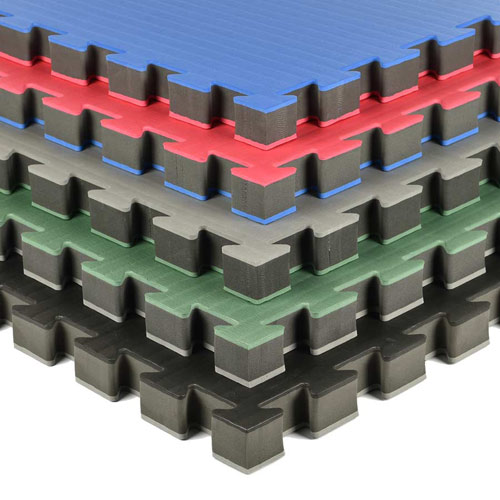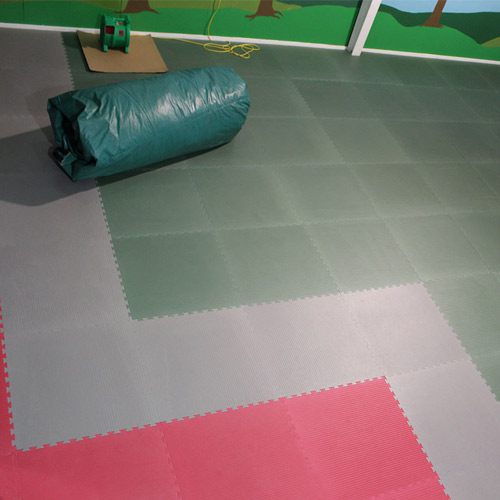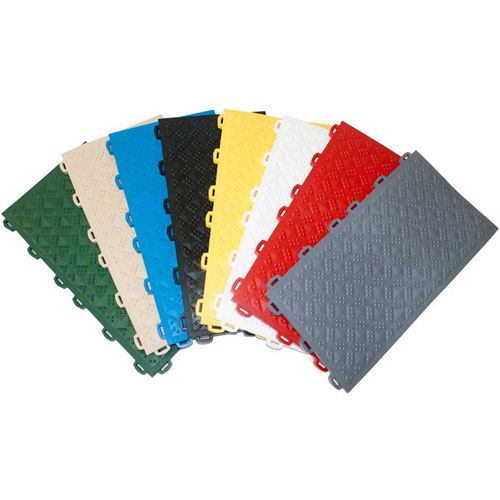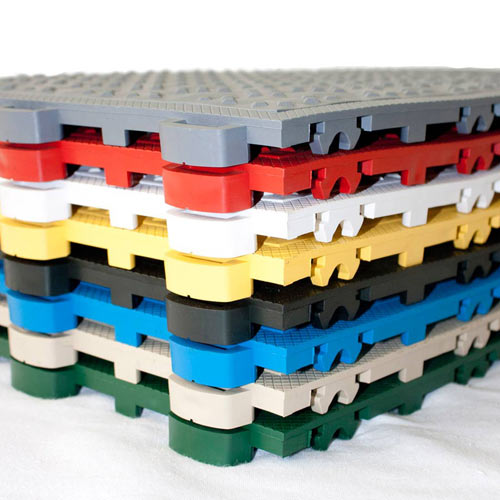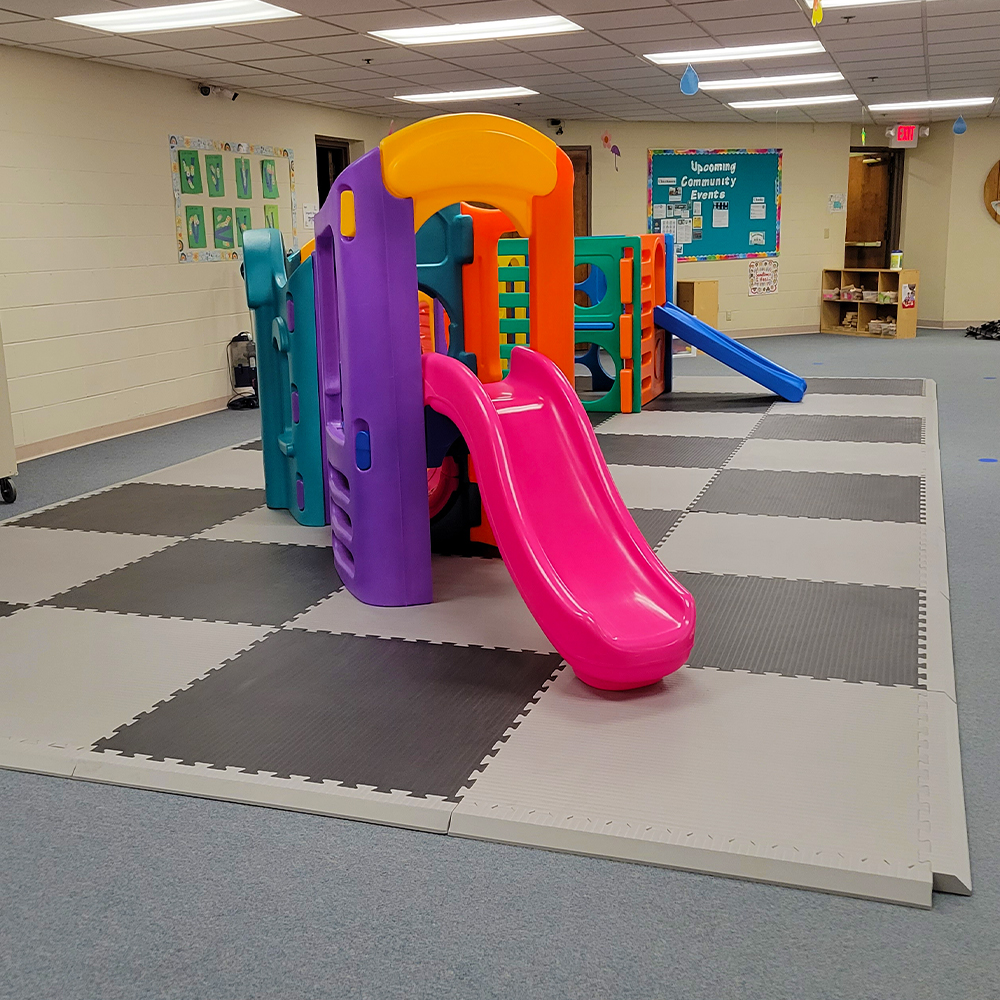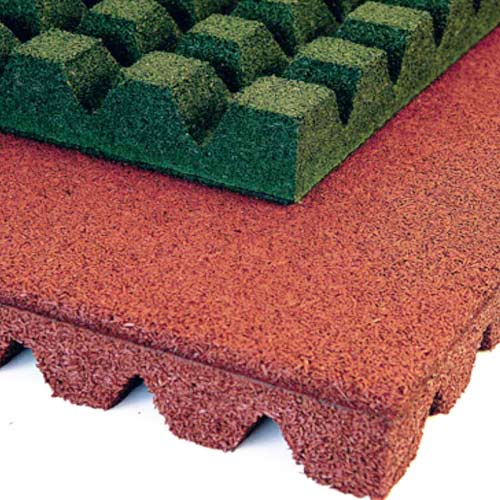 When you think of a preschool, many things probably come to mind. Laughter, learning, and playing are all a part of the preschool experience, as are injuries, spills, germs, and tears.
In thinking of the best environment for young kids, it is important to consider what the best preschool flooring options are. A space that promotes creativity and fun as well as safety and cleanliness would be the ideal setting, and the flooring type plays a huge role in creating such a space.
Rubber Flooring for Indoor and Outdoor Areas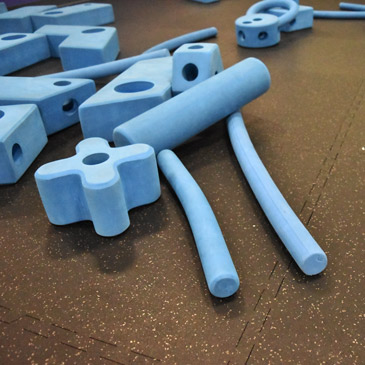 One indoor preschool flooring option made from rubber would be the
Geneva Rubber Tile
. This 3 ft. x 3 ft. tile is very easy to assemble with an interlocking design and requires no glue or adhesive. The tile is made in the USA of recycled rubber content, yet, it contains very little rubber odor. 
It would be a great choice for an area where young kids will run around and play. It repels water, is slip resistant, and provides impact absorption and noise reduction. Preschools choose this flooring because it is very easy to clean. It is also durable, yet, provides a level of comfort when kids want to design and build with blocks, play with cars, or simply sit on it.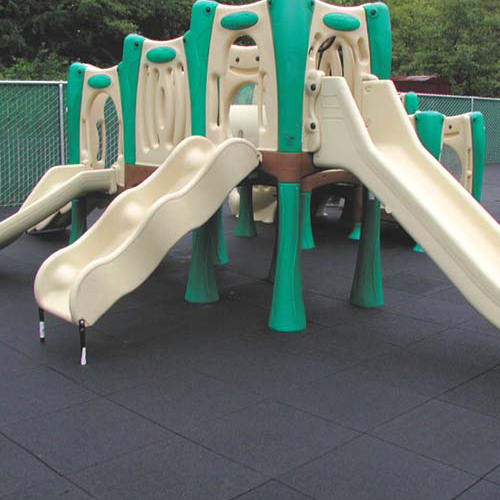 An outdoor playground setting will likely have rubber flooring. One of the most popular options is the
Blue Sky Interlocking Playground Tiles
. This option is made in the USA from recycled rubber content and features a 8 foot ASTM fall height rating.
Many preschool operators appreciate the ability to replace areas that wear down due to heavy or misuse - without having to replace the entire surface like you do with some other playground floors. This option also provides an excellent safety surface, and the 2.5 inch and thicker mats feature fall-height ratings for indoor or outdoor usage.
Foam Tiles for Indoor Play Areas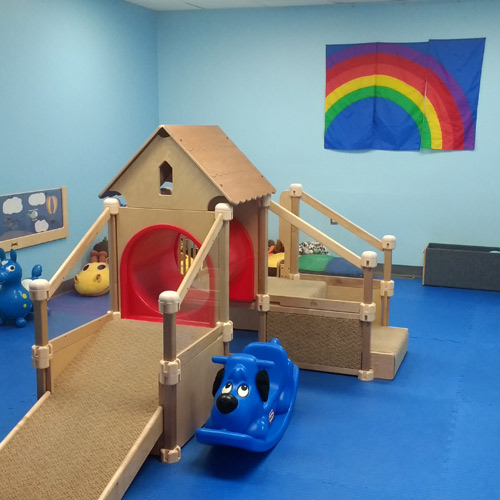 For preschool flooring in a large play area, these heavy duty
Indoor Playground Tiles
are an excellent choice. They provide for a fun and safe option that is latex free, waterproof, and non absorbent. 
They are great for rough play and gymnastics, as they are rated for a 4 foot fall height and have a rice like top texture that prevents floor burn. 
These tiles are typically quite large - 40 x 40 inches, but weigh only about 9 pounds. So, they are easy for one person to install over a solid floor or thin pile carpeted floor. 
If one of these tiles should become damaged, they are easy to remove and replace, as no adhesive is necessary with this type of flooring tile. I most cases, the tiles can simply be flipped as they are reversible.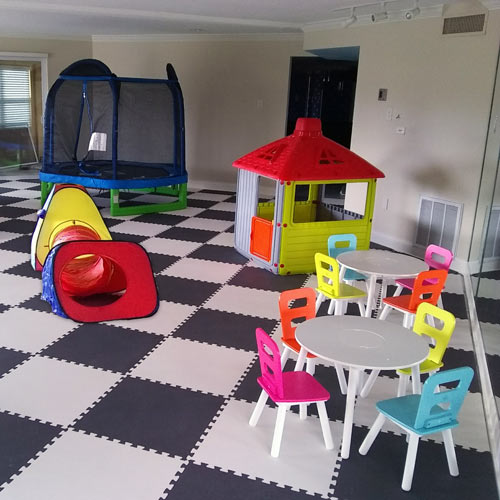 Foam Play Mats
are another excellent soft flooring option. Foam play mats are lead and latex free, waterproof, stain resistant, and easy to install with the interlocking, puzzle connection design. 
You can add comfort and a variety of colors to a portion of a classroom, providing an area of cozy and cute flooring. We would recommend choosing an option with a thatch surface to ensure their ability to stand up best to repeated use. 
These floor mats are easy to install without the use of adhesives; you simply put them down like you would put a puzzle together. This is also handy if a mat should become damaged, as you simply remove it and swap it out for a new one!
PVC Floor Tiles for Indoor and Outdoor Areas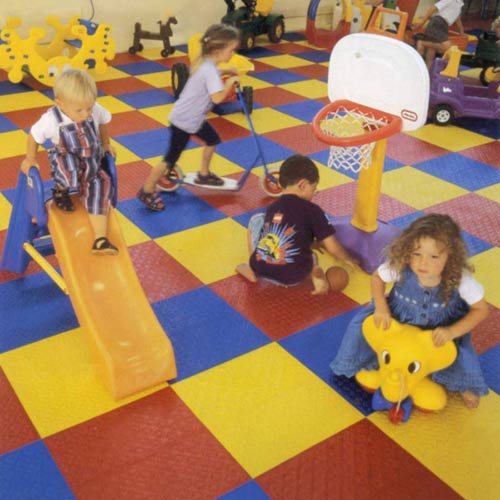 If you're looking for a preschool flooring option that will give you traction and durability in a high-traffic area, Ergo Matta Cushion Tred Solid tiles are an excellent option. They provide excellent sound-dampening and anti-fatigue qualities, are made from recycled materials, and come in many colors and designs.
They also provide some cushioning, so kids who tend to stumble and fall during activities will be safer than they would be with many other flooring options. They also feature a locking lug connection system, so once they are placed, they will stay put. 
This is the best flooring option for an area of the preschool where kids will be on their feet or running around for much of their play time.
Greatmats also offers a
perforated PVC tile
that is great for outdoor play areas and has a 20-inch fall height rating.
Vinyl Flooring for Indoor Preschool Rooms
Vinyl flooring is an excellent choice for preschools due to its minimal maintenance and easy-to-clean features. Vinyl comes in a variety of colors and patterns. For example,
LonZebra TopSeal Rolls
features a beautiful striated wood grain pattern. The TopSeal finish reduces scuffing and simplifies maintenance.
Carpet Tiles for Preschool Rooms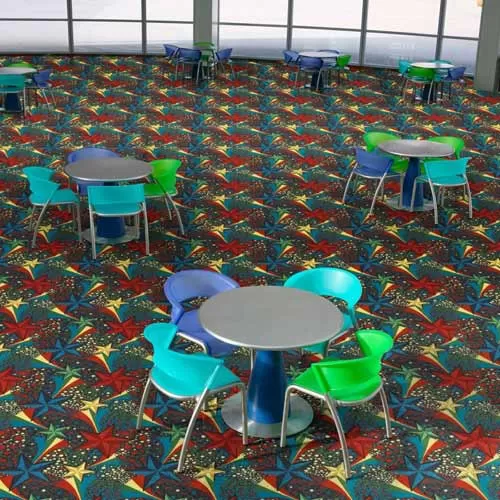 Carpet tiles are another popular choice for preschools as they are a softer option than hard flooring and will also provide some sound dampening. Carpet tiles are easy to install and clean. They are available in bright and fun colors such as these
Colorburst Carpet Tiles
or fun patterns like these
Kids Carpet Tiles
.
Artificial Turf for Preschool Indoor and Outdoor Play Areas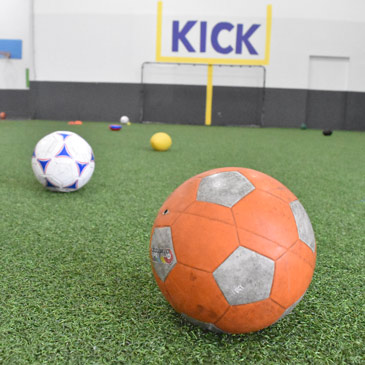 If your preschool students will participate in a game of soccer, football, or other traditionally outdoor sports, artificial turf would be among the best options for that area of preschool flooring. 
The
Play Time Playground Turf
is an option that will look and feel like a nice, plush lawn, but will keep your students safe if they ever suffer from a fall. This turf reacts naturally - allowing rainwater and moisture to flow through it, providing consistent performance over time. 
The version with 2 inch pad features a 9-foot fall height rating, and works well for indoor or outdoor installations with its UV protection. This turf provides a soft and cushioned feel. 
Greatmats for your preschool flooring needs!
As you can see, there are so many preschool flooring options available at Greatmats. Simply choose a material that will be safe and comfortable - like foam, rubber, PVC, or turf, and explore the many offerings that Greatmats has.