Qualities to Look for in School Flooring
By Paige Cerulli Created: June, 2022 - Modified: November, 2022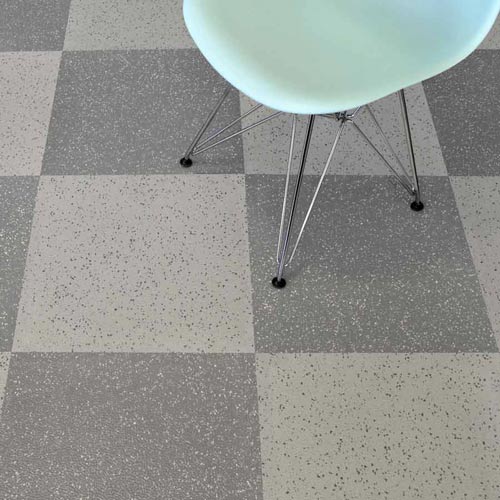 Whether you're looking for flooring for an elementary, middle, or high school, there are certain qualities that the product should have. Choosing the right school flooring for your needs can maximize your investment and contribute to a safer classroom environment.
Qualities to Look for in School Flooring
The best school flooring product will have several essential qualities:
Traction
Traction is essential in a product that will be used in a school setting, especially in areas that could get wet, like those around water fountains. Flooring that maximizes traction can help to prevent slips and falls, keeping students and staff safe.
While traction is important, you'll want to think about the types of cart traffic or wheelchairs present in different areas of the school. It may be helpful to avoid raised surfaces that can maximize traction, but that can also make for a bumpy ride.
Durability
It's also important that a flooring product be durable enough to withstand the high amount of foot traffic common in school settings. Be sure to choose a product that is designed for use in an educational setting, and check the product warranty to make sure that you're getting a long-lasting floor.
Waterproof and Stain Resistance
Flooring used in school environments needs to be waterproof and able to withstand spills. Stain resistance is also a valuable feature, especially in areas where kids might be using paints, glues, or other substances.
Design and Appearance
The overall aesthetic of a flooring product matters, too. You might be looking for a product available in colors that match your school's branding, or that fit in with your existing decor.
As you shop for school flooring, you will have many color choices, including solid colors and tiles that you can use to create patterns. Think about the end effect that you want to achieve when deciding which flooring type is best for your needs.
Minimal Maintenance
Schools are large areas with significant maintenance needs, and you don't want to choose a specialized flooring that only adds to those maintenance needs. Instead, look for a product that fits in with your existing maintenance procedures.
Think also about if and how often that floor needs to be refinished or waxed. A durable floor with minimal maintenance needs can save you money.
School Flooring Products for Sale
At Greatmats, we have many school products for sale that have the qualities mentioned above.
LonCoin Commercial Vinyl Rolls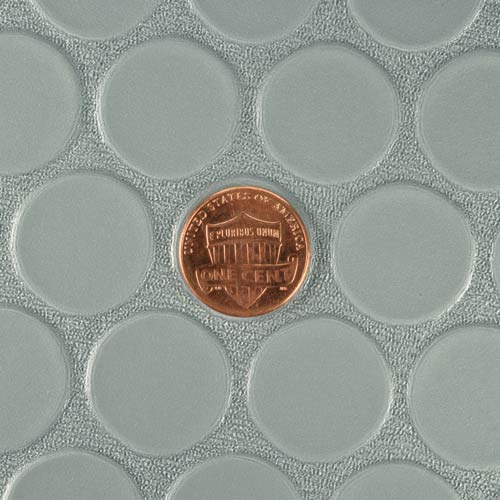 The
LonCoin Commercial Vinyl Rolls
are a commercial grade vinyl made with recycled content, so it's an eco-friendly choice that gives you LEED benefits. The flooring is anti-microbial and FloorScore certified, so it contributes to a healthier school environment.
The coin top surface helps to maximize traction, and it's backed by a 10-year limited manufacturer warranty. It's highly resilient and durable, and can withstand use in high-traffic areas.
LonFloor Vista Commercial Vinyl Rolls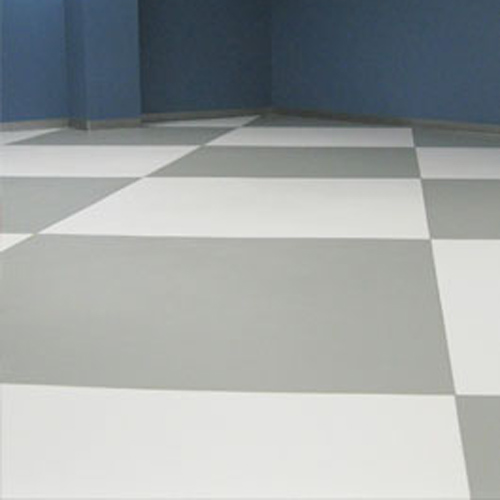 The
LonFloor Vista Commercial Vinyl Rolls
are a high-performance flooring choice that is also highly durable. The flooring features 20% recycled content, so it qualifies for LEED points.
This vinyl flooring has been micro-embossed and is available in multiple shades. It is a low VOC choice and matches GreenAir standard requirements.
This flooring needs to be finished after it's installed, which contributes to its longevity. Its 10-year limited manufacturer warranty is evidence of its quality and durability.
Maintaining the floor is easy, and it can be swept and stains can be removed with a neutral pH cleaning solution and a rotary auto-scrubber.
Endura Solid Color Rubber Tile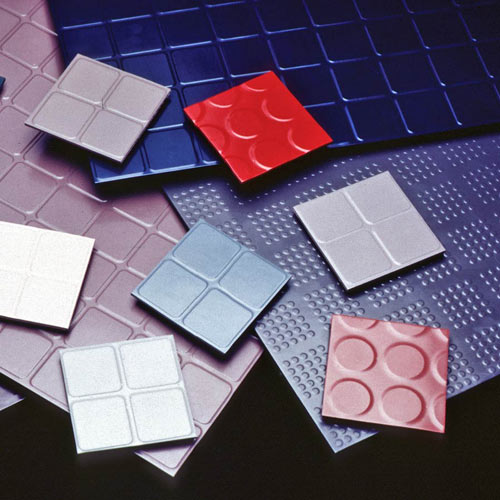 The
Endura Solid Color Rubber Tile
is a commercial quality tile that offers superior slip-resistance. It is available in three surface textures, so you can choose the texture that is best for how you will be using the product.
The tiles are available in many different color options, and they're made in the USA. They are also backed by a 10-year limited warranty.
Best of all, the tile's built-in waxes help to resist substances like dirt and gum, making the tiles self-waxing. The reemerging waxes help to protect the tiles and keep them looking their best while also saving your maintenance team time.
Tuff Seal Floor Tile
The
Tuff Seal Floor Tile
is a stain- and chemical-resistant PVC tile that's highly durable. The tile offers anti-fatigue properties, which can help to keep students and teachers more comfortable when they're standing or walking for longer periods.
Designed for an easy installation, the tiles feature hidden interlocking edges that allow you to quickly connect them together. The result is a nearly seamless floor that can help to conceal imperfections in the subfloor.
These tiles are available in a wide selection of textures, including a coin pattern and marquis pattern. They're also available in more than a dozen colors, so you can choose the tile that's just right for your needs.
ColorSpec Rubber Tile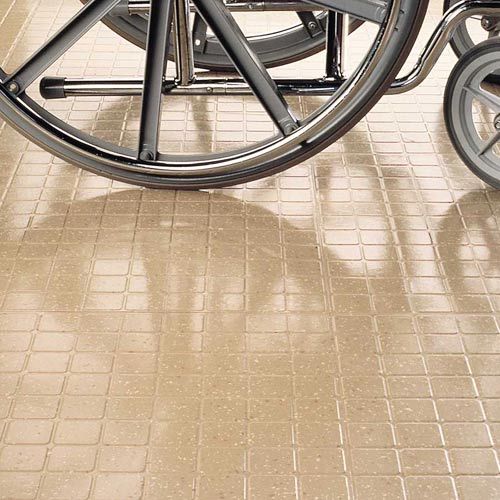 The
ColorSpec Rubber Tile
is a slip-resistant rubber tile ideal for use in primary areas of your school, including hallways and entryways. These rubber tiles are low maintenance and available in a wide array of color options.
The tiles can be mopped with a neutral pH cleaner, and they are backed by a 10-year warranty. They are made in the USA and matching stair treads and risers are also available for your larger-scale projects.