What Kind Of Flooring Can I Use On A Beach?
By Lisa Hobbie Created: April, 2021 - Modified: August, 2023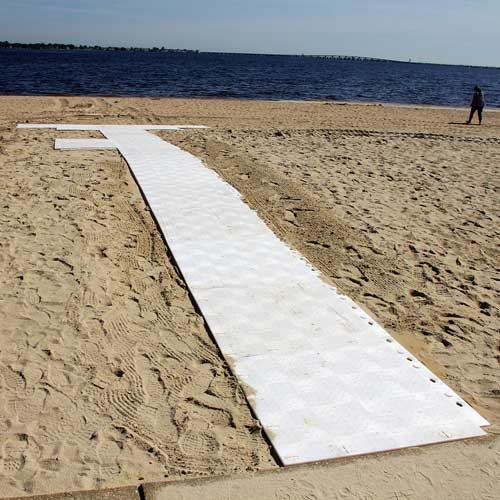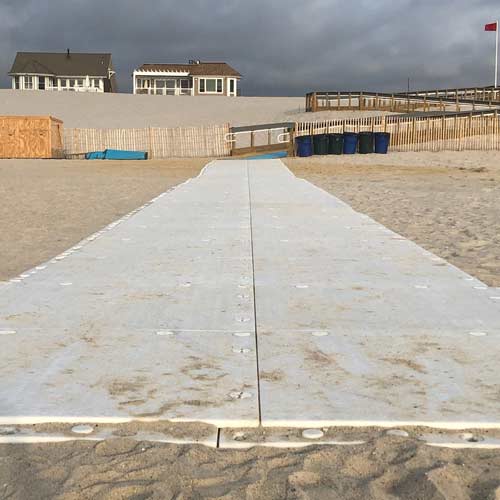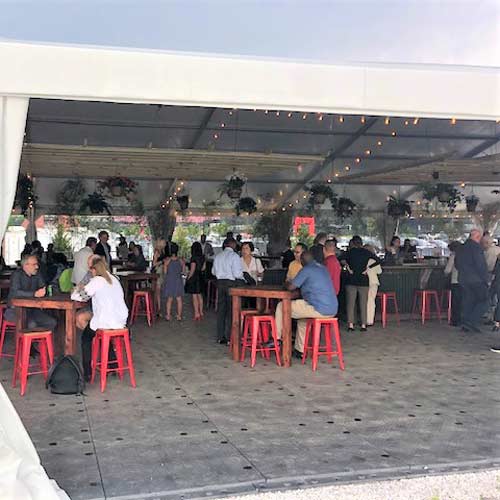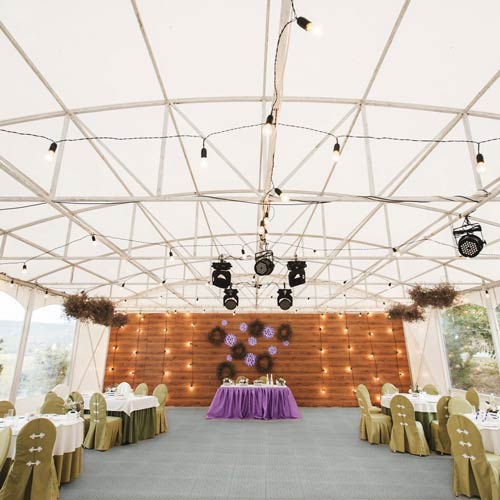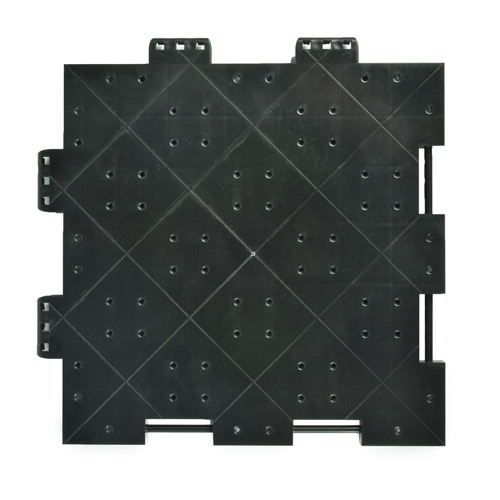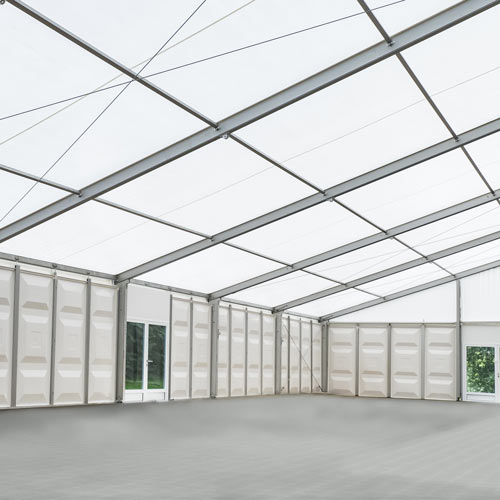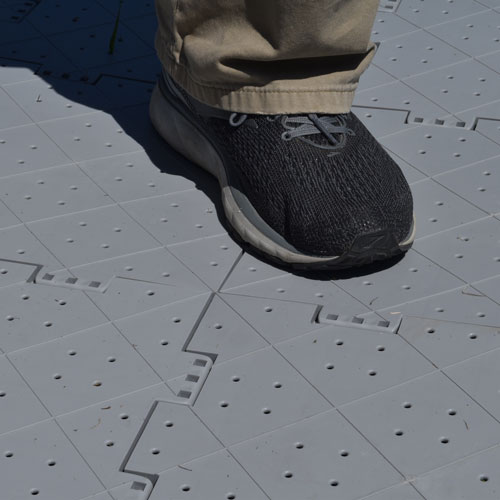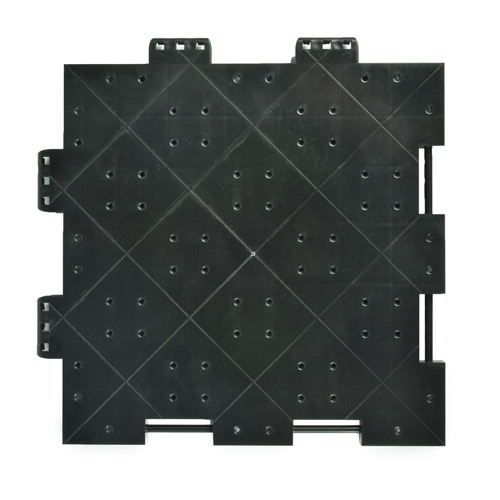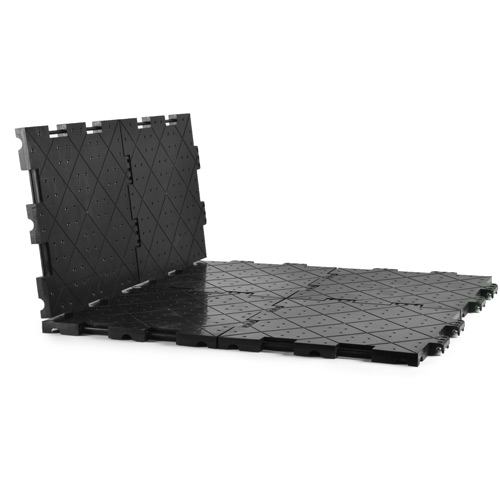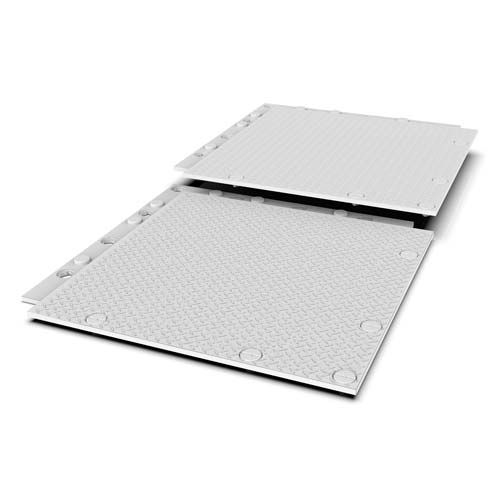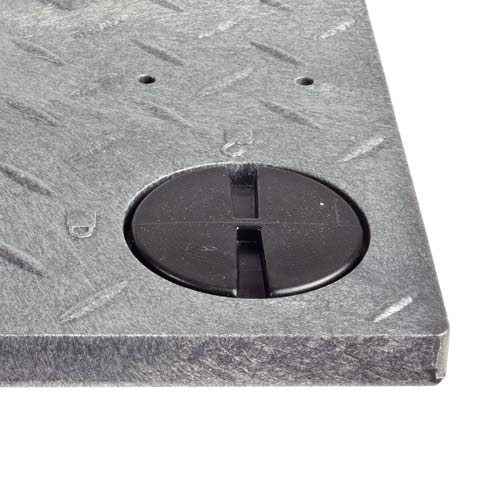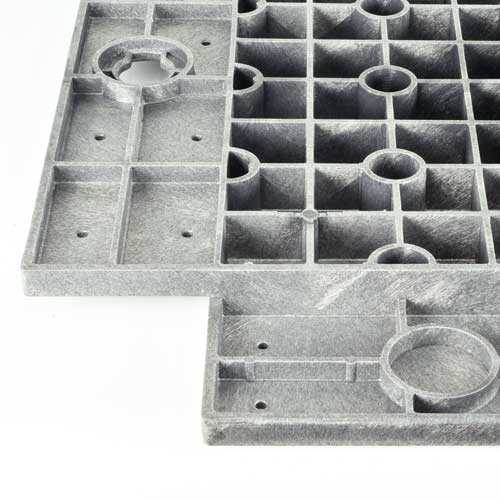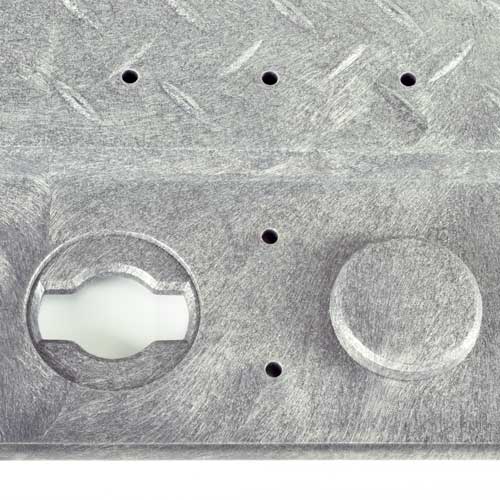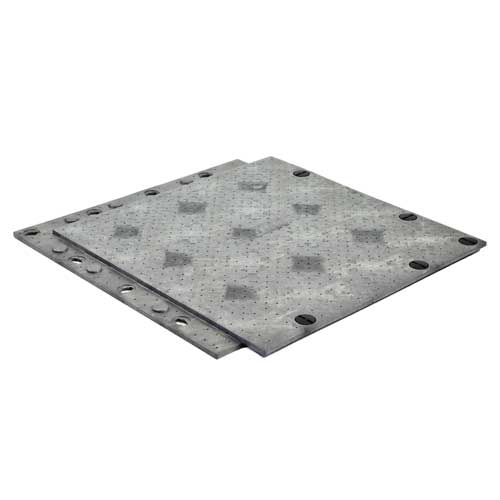 If you are lucky enough to be planning a party or gathering by the water on a sandy beach, you may find yourself wondering what your temporary flooring options may be. Where not much beats the feel of warm summer sun and sand beneath your toes, such a surface isn't always conducive to dancing, or even sitting in chairs or walking in dress shoes. Perhaps, you own a club or resort with condos or a lake house where you want people to be able to enjoy the setting for a wedding dance. Regardless what the reason is for searching for beach flooring ideas, Greatmats offers the best. Among the many different possible solutions, the following three products are the best:
Matrax Light Duty Pedestrian Composite Mats
Portable Outdoor Tile 12x12
EZ Portable Dance Floor
Each of these 3 beach flooring solutions would look and perform well, and knowing which one to choose will depend on your budget, your design preference, and the purpose or purposes the flooring will serve.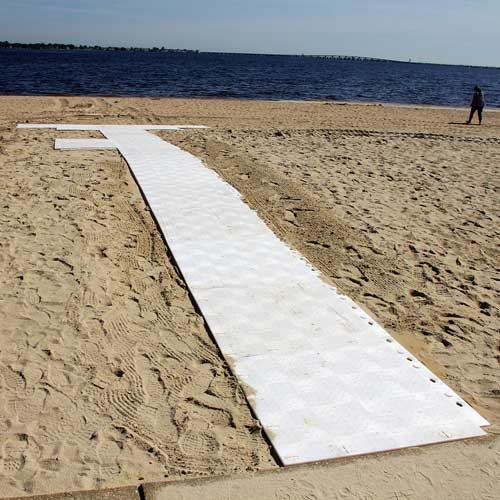 The Matrax Light Duty Pedestrian Composite Mats are among the best options available anywhere if you're looking for beach flooring. They are designed to serve as
temporary walkways
, flooring for tents and events, modular structure flooring, emergency medical structure flooring, disaster relief shelter flooring, stadium flooring, and
ADA compliant beach access walkways
or surfaces. The mats are made in the USA and feature water drainage holes and a slip resistant diamond top texture - making them a great choice for any type of social gathering or event. They are also UV treated and non-absorbent.
This flooring's cam lock system provides a strong, solid flooring system that is a breeze to install. Optional ADA compliant ramps are available to allow for safe and easy movement on and off of the mats, and the mats are designed to combine with the more drivable Matrax 3.89x3.89 foot heavy duty panels. This sandy beach flooring option provides uniform temporary flooring over grass and sand, and it will cost less than $9 per square foot.
These mats are available in gray or white. Regardless of the color you choose, each of the mats weighs about 30 pounds. They are made of 100% HDPE (high-density polyethylene plastic) and are designed to last.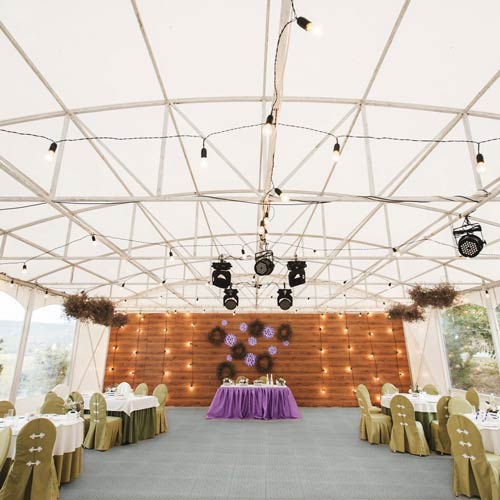 Portable Outdoor Tile 12x12 is another potential solution. One of the best temporary outdoor flooring products on the market, this 12x12 inch tile is a very attractive product, and is a great solution to go over dirt, grass, gravel, sand, concrete, or pavement. This is another easy tile to install with its DIY clip together design, and it is constructed from durable and tough no-break plastic. Like the Matrax products, this tile also features drainage holes, and it is also non absorbent with an anti-slip surface texture.
This tile is very attractive, versatile, and durable and will hold its shape even when placed under extreme weight. It's available in gray or black, and it will cost just under $3 per square foot.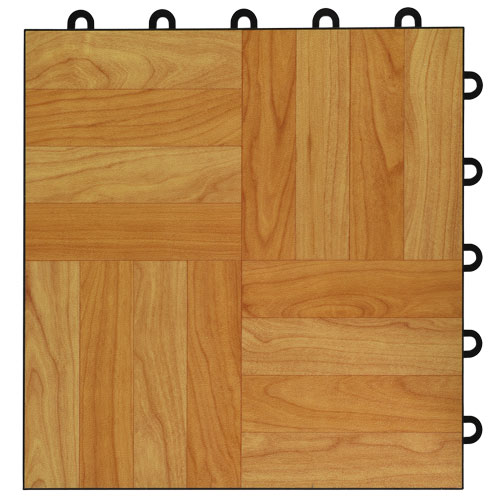 An EZ Portable Dance Floor may also work for beach flooring, especially for a social formal event. This interlocking portable dance floor can be installed, removed, and reinstalled multiple times. For best results on a beach, consider installing them overtop of one of the Matrax options mentioned above. This will provide extra stability for a flat event dance floor.
These tiles are suitable for indoor and temporary outdoor use, and are perfect for
banquets
, performances, weddings, parties, ceremonies, practices, and more. Their secure, locking fit and commercial vinyl laminate top presents the look and feel of a true dance floor, and its raised plastic base prevents water from getting trapped beneath it.
It is robust enough to endure most types of shoes - even high heels, and there are many different finishes from which to choose. It is made in the USA and is waterproof, and it will perform well for numerous repeated uses - even when subject to heavy foot traffic. This option will cost just under $7 per square foot.
Greatmats - For the Best Beach Flooring Products, Anywhere!
Any of the products highlighted would work really well as a temporary flooring solution on a beach. If you have questions about which of these products is the best product for you, just reach out to the very helpful Greatmats staff. Together, you can decide which mat or tile will best suit your needs and preferences. Regardless of the product you choose, you can't go wrong when it comes from Greatmats.