What Kind Of Flooring Can Be Installed Over Asphalt?
By Lisa Hobbie Created: June, 2021 - Modified: May, 2023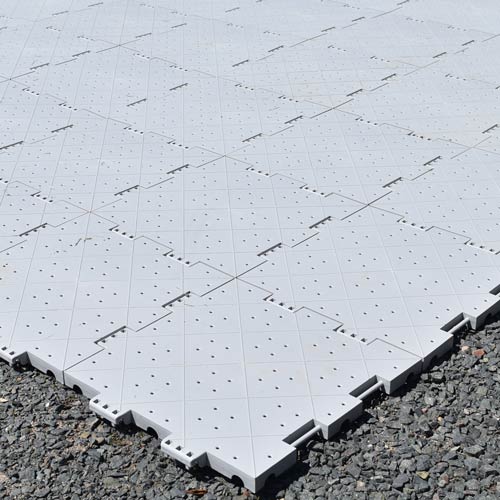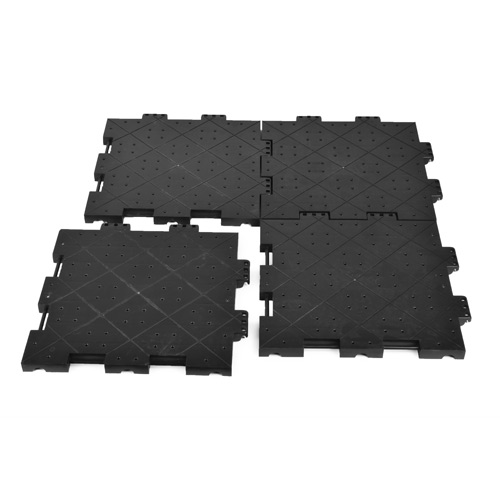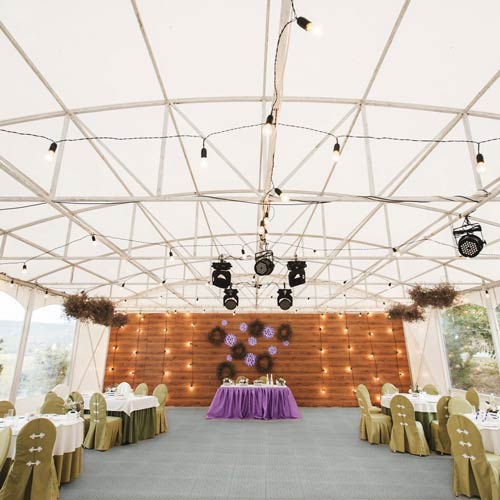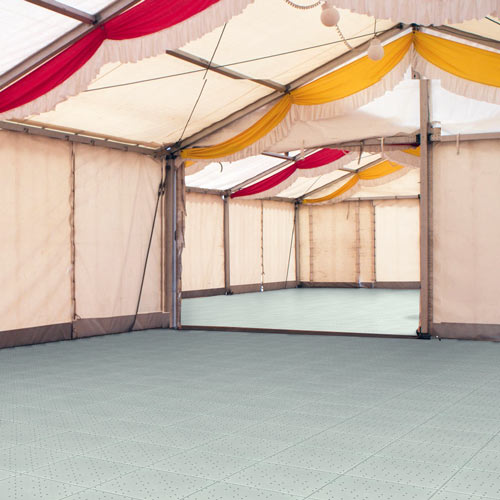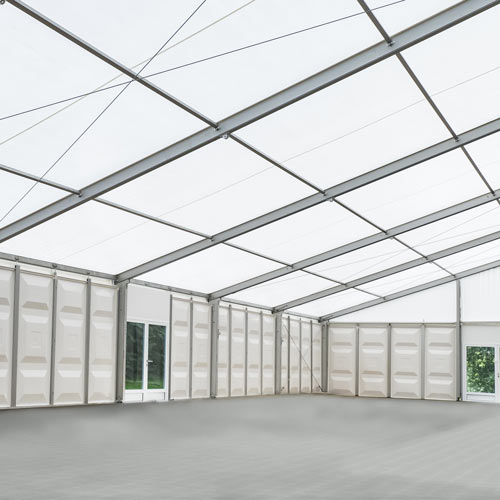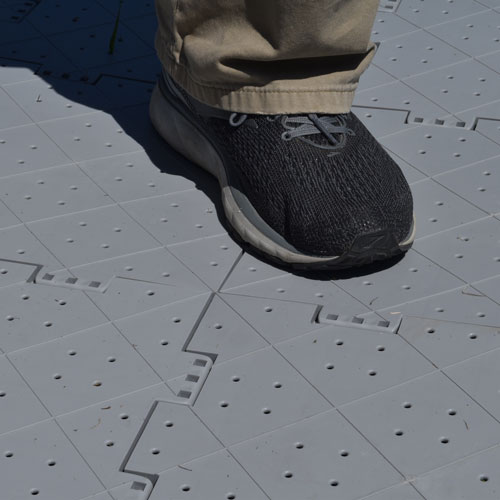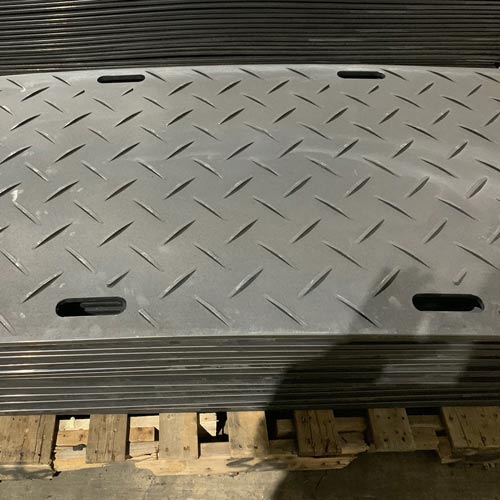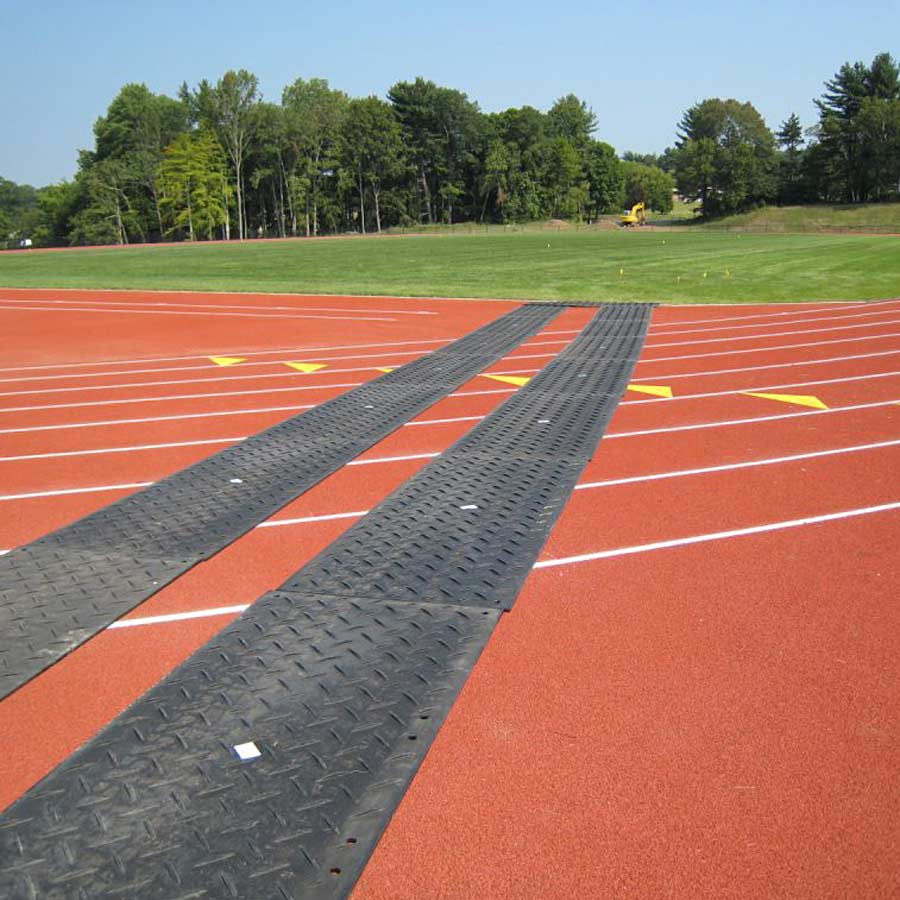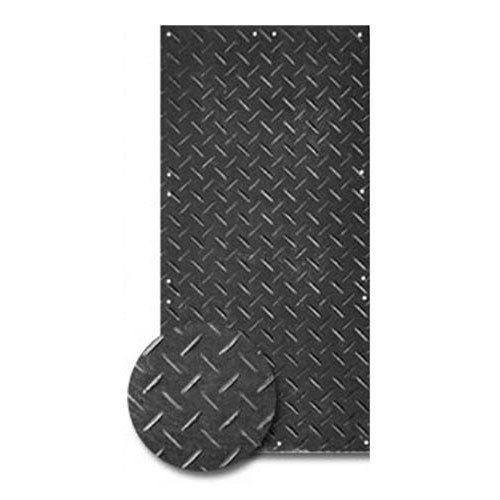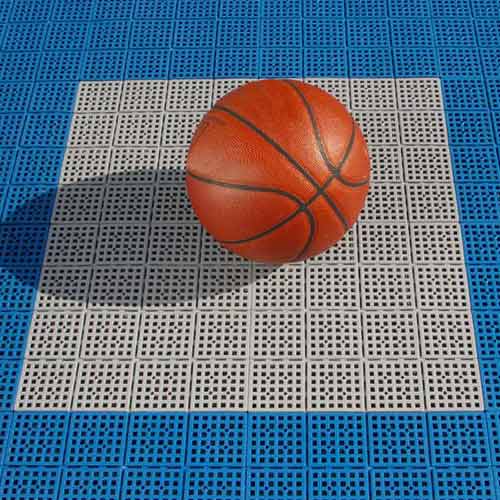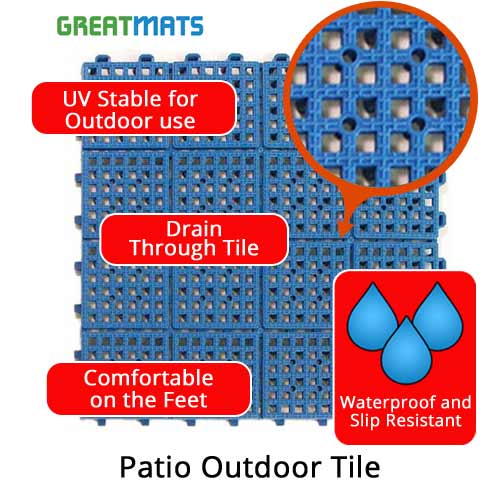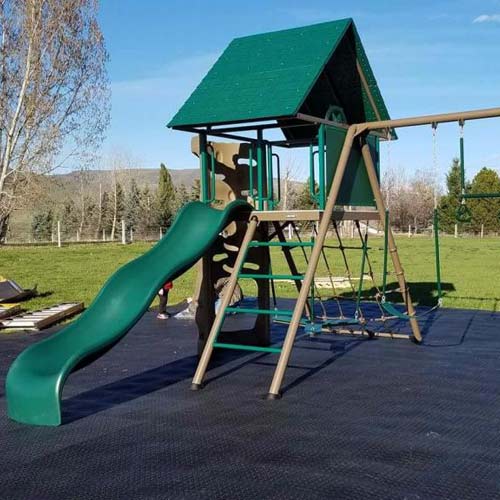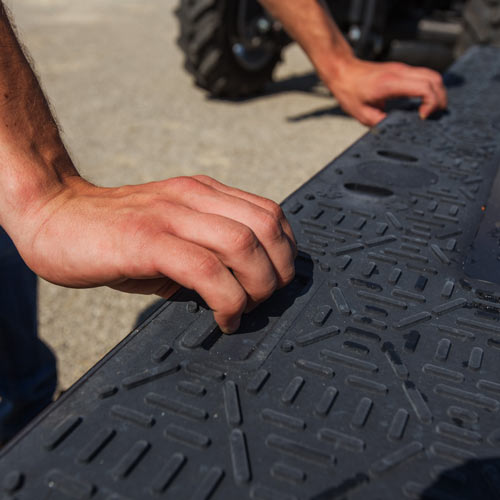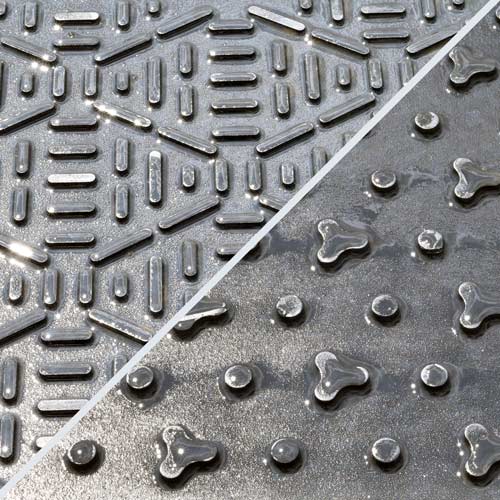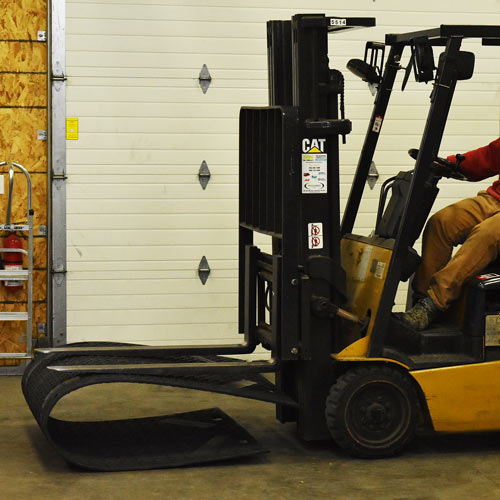 If you have an outdoor project or event on the horizon and you'll be installing flooring over asphalt, there are different options to choose from.
Whether you're trying to create a temporary roadway, walkway, dancefloor, or deck, there are options for you. Different types of garage tile, vinyl and plastic tiling, and other solutions are all available to use as
flooring over asphalt.
Of the numerous different options available at Greatmats, the following 5 are among the best and most popular:
These products are all the best in their class, and one of them would work perfectly to suit your needs for flooring over asphalt. They can be used for many purposes and applications, and they will not disappoint.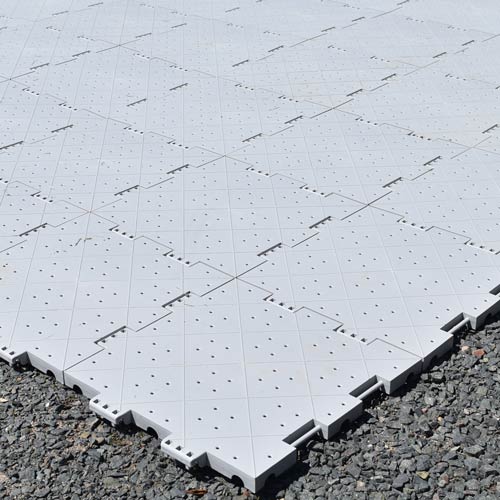 Portable Outdoor Tile are made from extremely rugged polypropylene, resulting in a product that can be used for just about any type of event and can be installed over asphalt, grass, gravel, concrete, wood, pavement, or any other solid base.
This tile has a perforated, non-slip surface that dries extremely fast. So, this surface is extremely safe, even after a rain.
Each tile is 1x1 with a snap together design, so this flooring is great for a DIY installation. The tiles are lightweight but rugged, and they are designed to withstand heavy weight, use, and abuse. It is also designed to minimize the growth of mildew and mold, and it's a breeze to clean.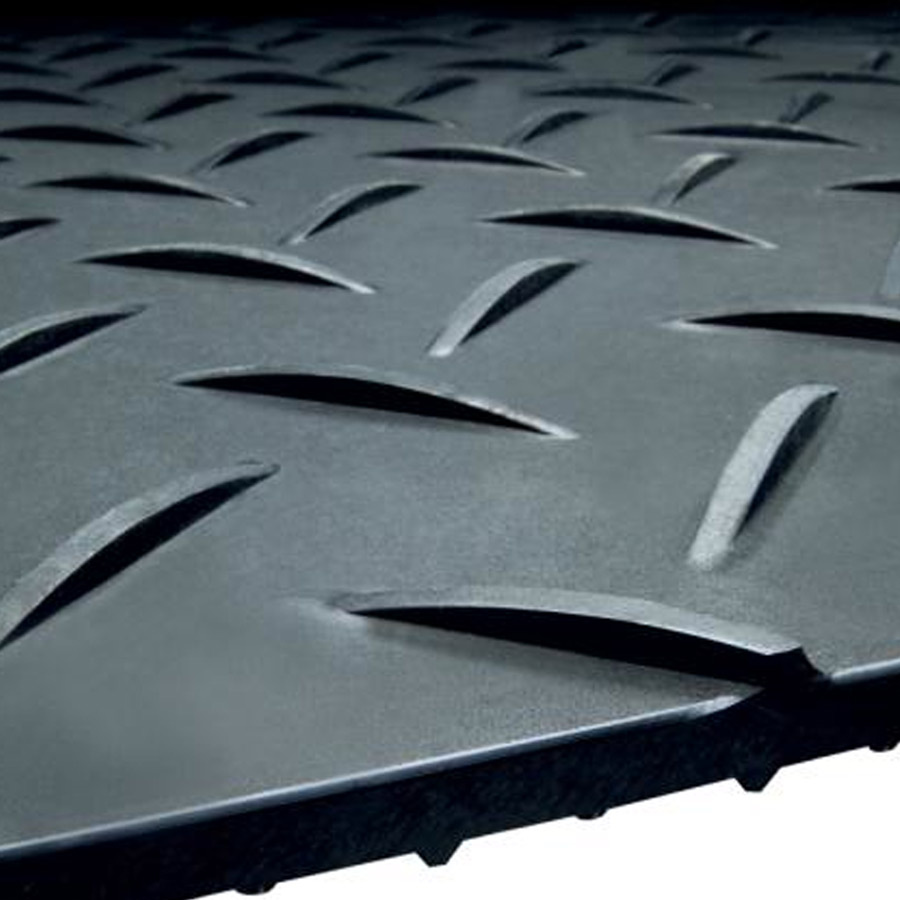 4x8 Black AlturnaMats Ground Protection Mats have a diamond plate tread mat design, deliver the best-made ground protection mats available anywhere - backed-up by a Lifetime Warranty.
Known for being the original temporary roadway mat, these support loads of up to 120-tons with their rugged, ½ inch thick recycled polyethylene design.
These mats offer great traction, but they will leave your asphalt undamaged even during hot days that may soften the asphalt. The mats are superior to any kind of plywood you'd otherwise use - which can splinter and become waterlogged.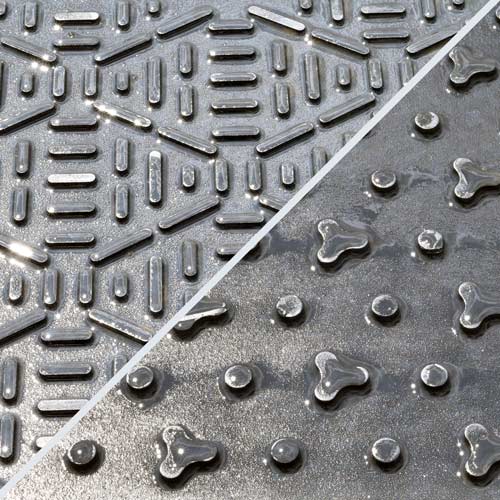 Gmats Ground Protection 4x8 Ft Mat is one that is easy to manage and place, as it weighs only 80 pounds but offers protection for your asphalt from loads of up to 60 tons.
These temporary roadway mats offer superior traction and grip for forward moving vehicles. These allow ease of motion even over soft or slippery ground, and their non-absorbent design prevents them from ever becoming waterlogged. They are even reversible and very economical.
Comfortable handles make these ground protection mats easier to move and position in place that most other mats designed for similar applications.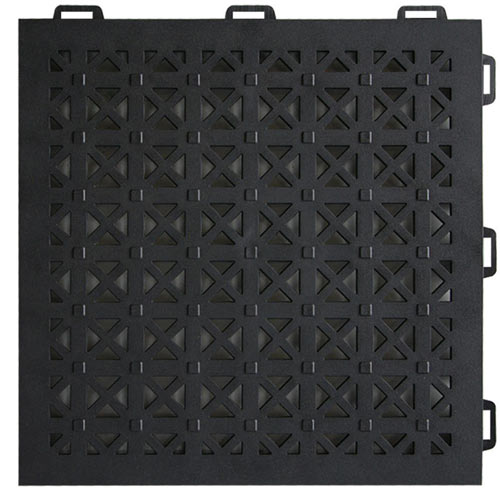 Perforated Black StayLock Tile is among the best if you want a classic black tile that will float over asphalt to provide a solid, yet cushioned surface to walk on. It has a raised design - allowing air and water flow beneath, and it is made in the USA from PVC plastic material that is waterproof.
These 12x12 inch tiles are easy to install without glue or adhesives by using their active locking connector design and cushioned pedestal base. The resulting surface is a non-slip one with a 20 inch fall height rating. It will not separate, and aside from flooring over asphalt, it can be used as outdoor decking, pool surrounds, rooftop flooring, outdoor play areas, shower flooring, and for flooring in spa areas.
This will be the most comfortable option for places where barefoot activities will take place.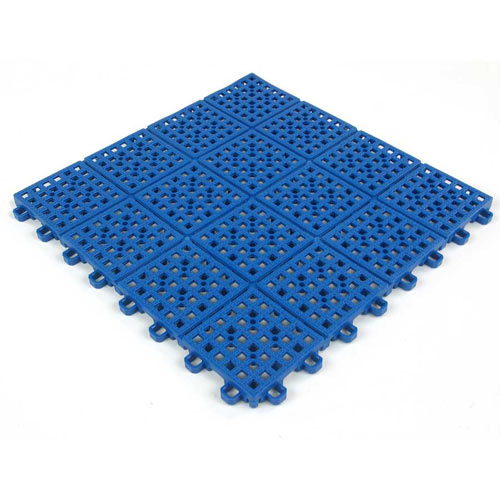 Outdoor Patio Tile is another non-slip, fast drying, textured PVC tile that is lightweight and easy to install over asphalt or hardwood decking.
These 1 x 1 foot interlocking plastic decking tiles are very lightweight, so fast and easy for someone to install quickly using the snap together process. Once in place, the resulting surface is comfortable to walk or stand on, and is safe, even when wet.
When this decking becomes wet, it will drain quickly and easily, preventing the growth of mold and mildew. The tiles have been UV treated and come in 3 different colors - gray, terra cotta, and blue. They are simple to clean using a damp mop and common household cleaner.
If you're looking to create a dance floor over asphalt, you're best option would be
Greatmats EZ Portable Dance Floor tiles
. The connect easily over any hard flat surface and are resistant to UV rays. They're also waterproof and allow water to drain underneath the tiles.
Greatmats - For The Best Flooring Over Asphalt
The flooring solutions highlighted not only offer comfortable and usable surfaces, they also offer a layer of protection for the existing subsurface. They can all be installed easily without glue or adhesive, and once you're done with them, just disassemble and your existing asphalt will return back in the same condition it was before installing the flooring over it.
Aside from the featured products, there are many others that can be used over asphalt - from rubber mats to create a temporary gym, to stall mats for equine use, to turf rolls and others.
To explore the highlighted products or other solutions offered at Greatmats, just reach out to the fabulous customer service staff who will go to work for you! Together, you can decide which solution is the perfect one to go over asphalt.