Gmats Ground Protection Mat 1/2 Inch x 4x8 Ft.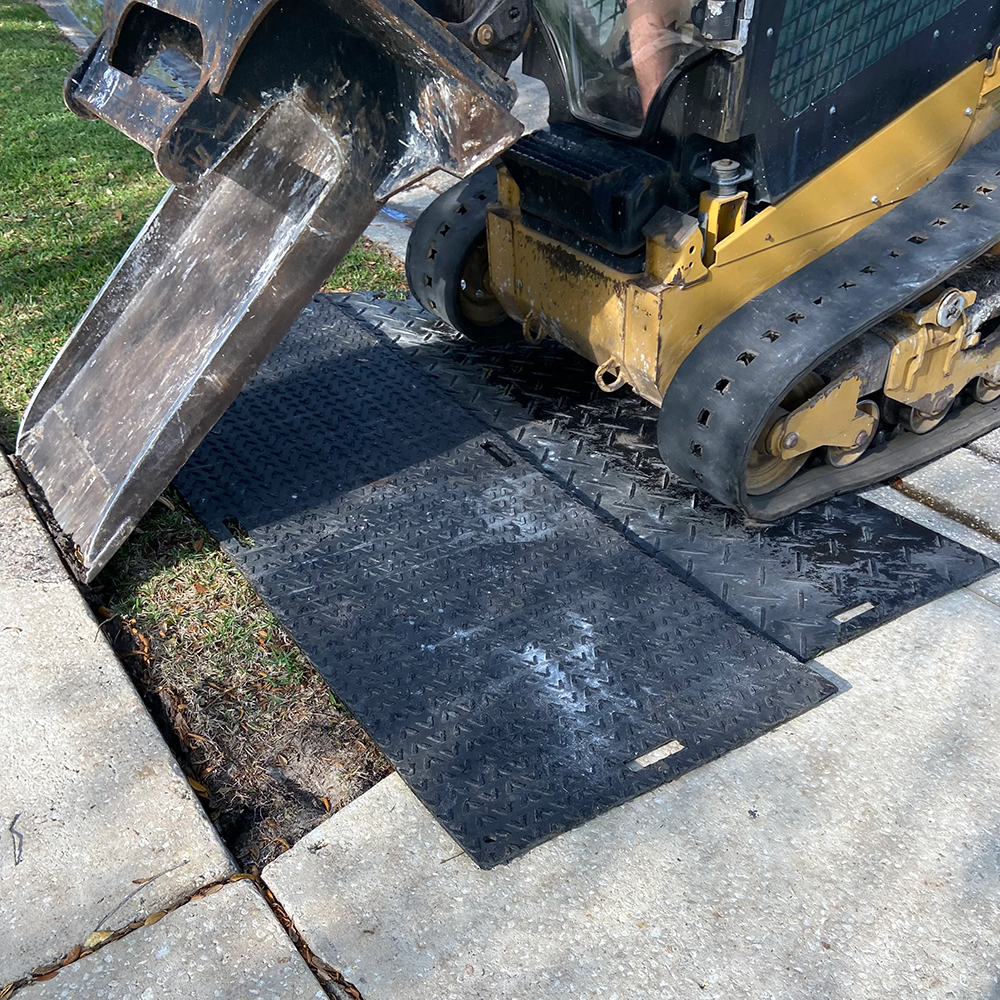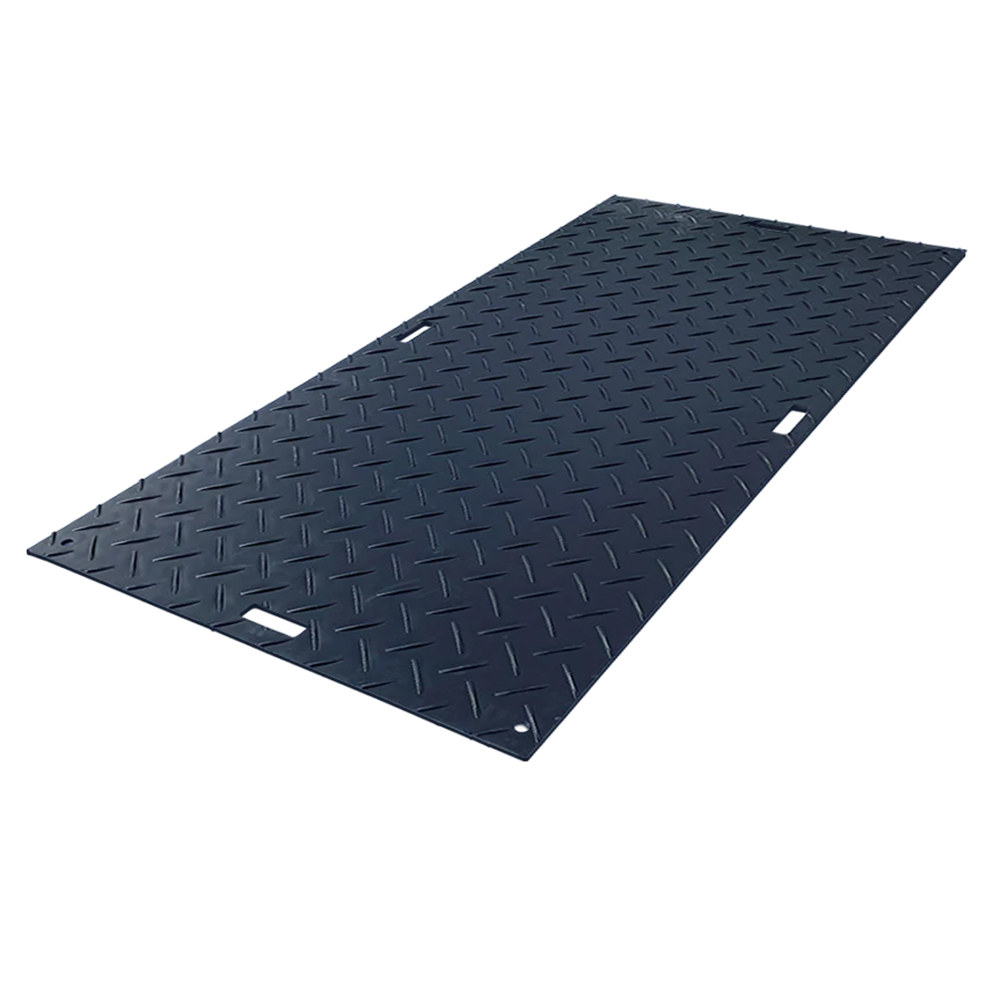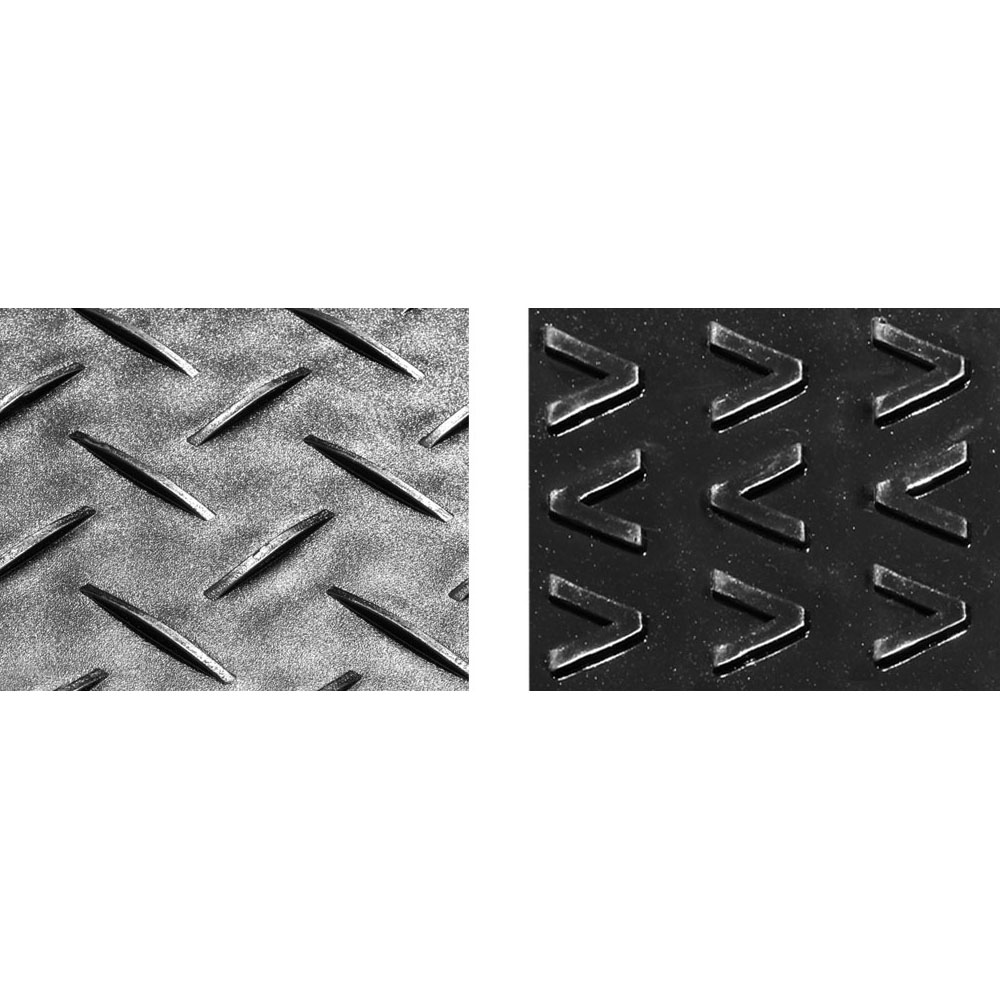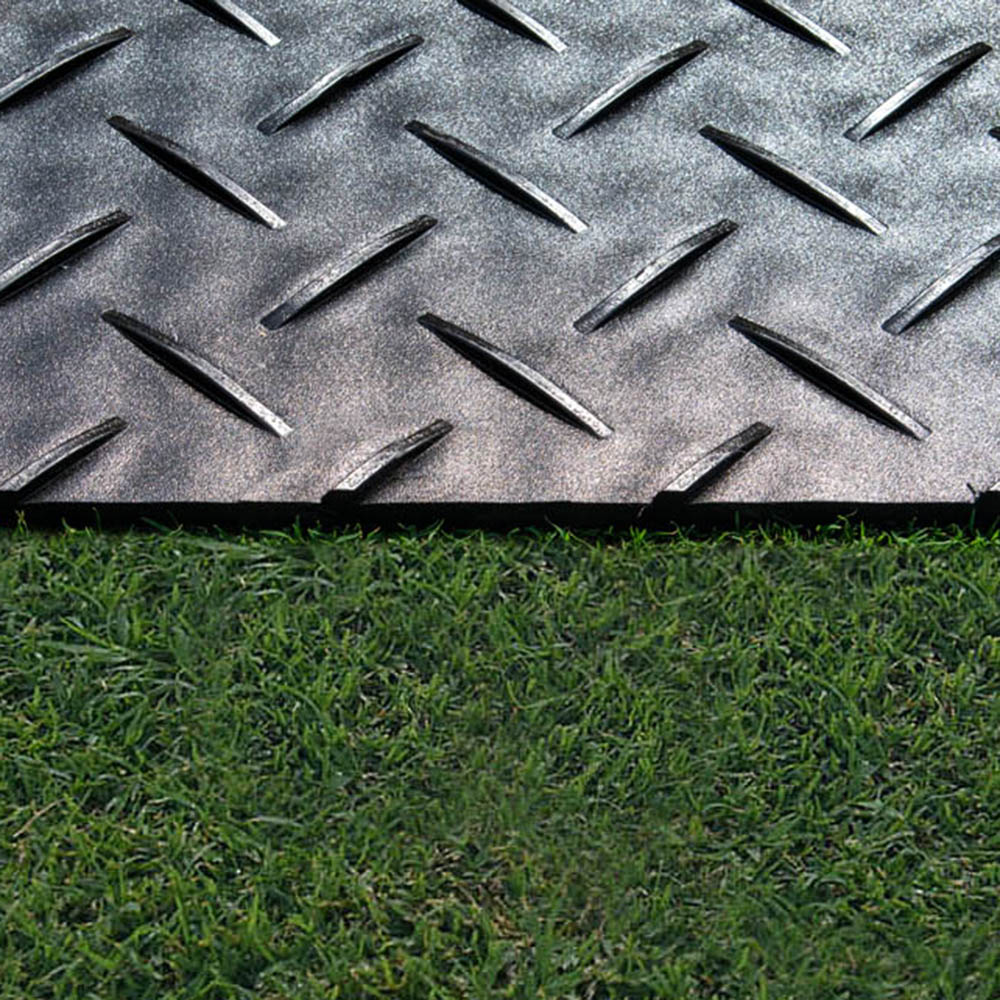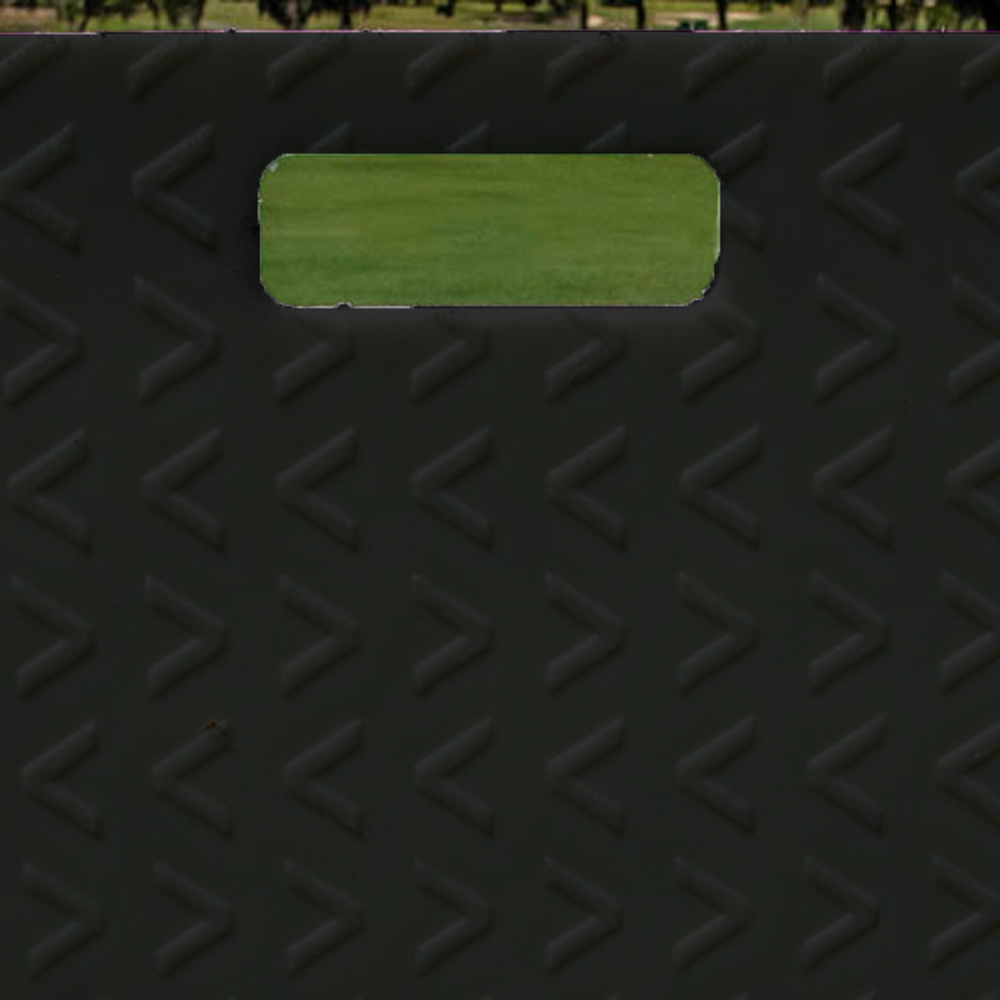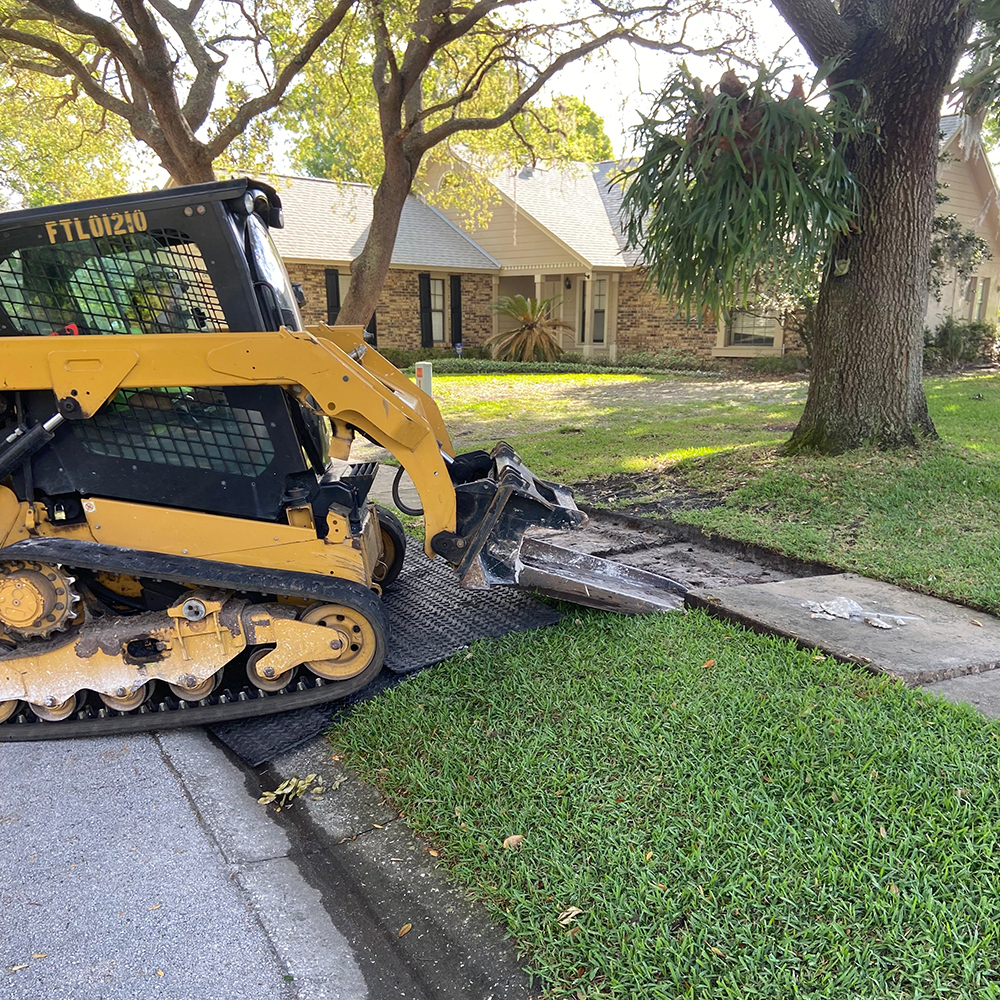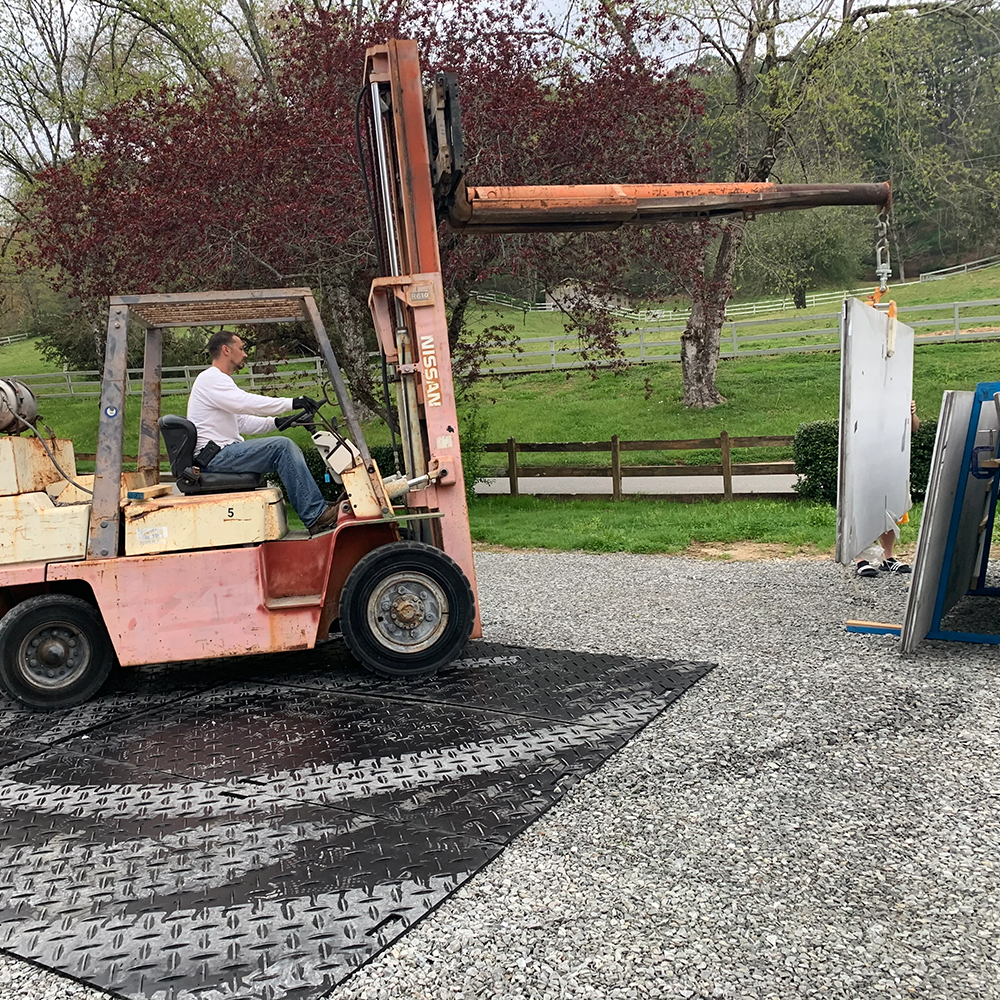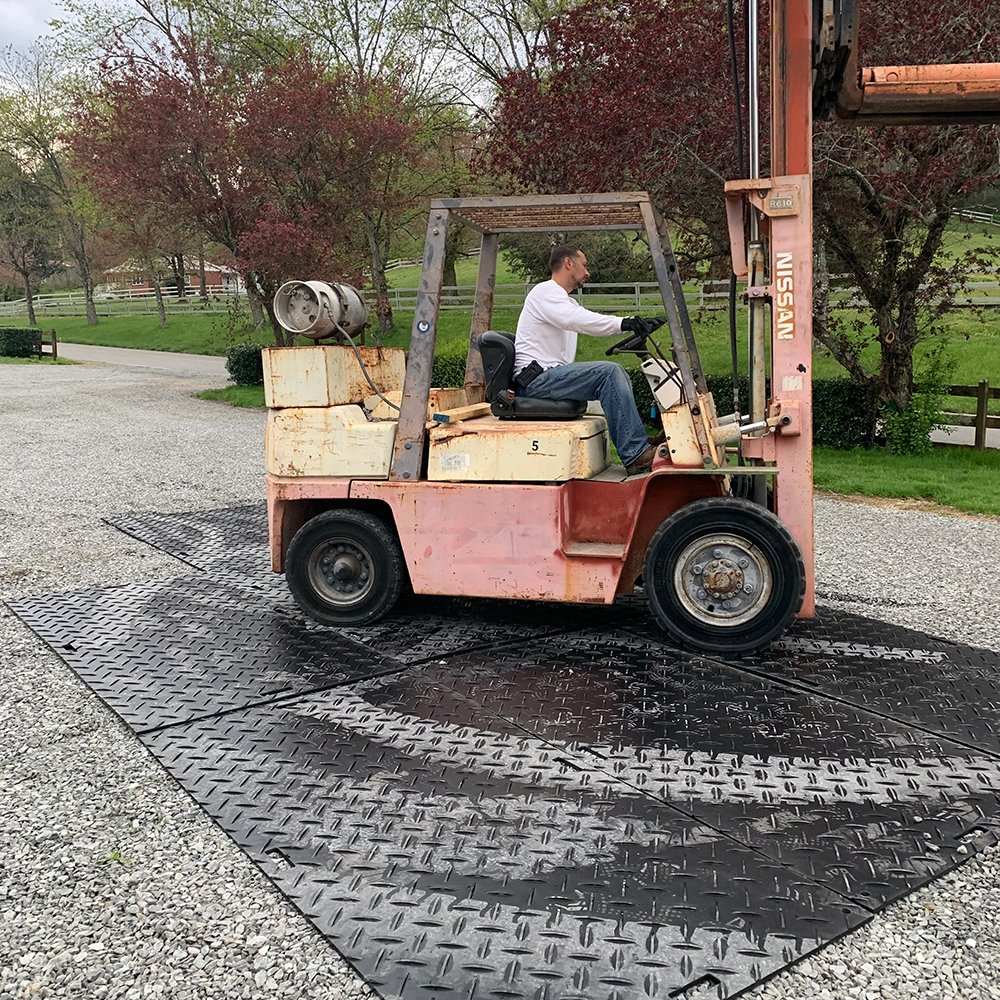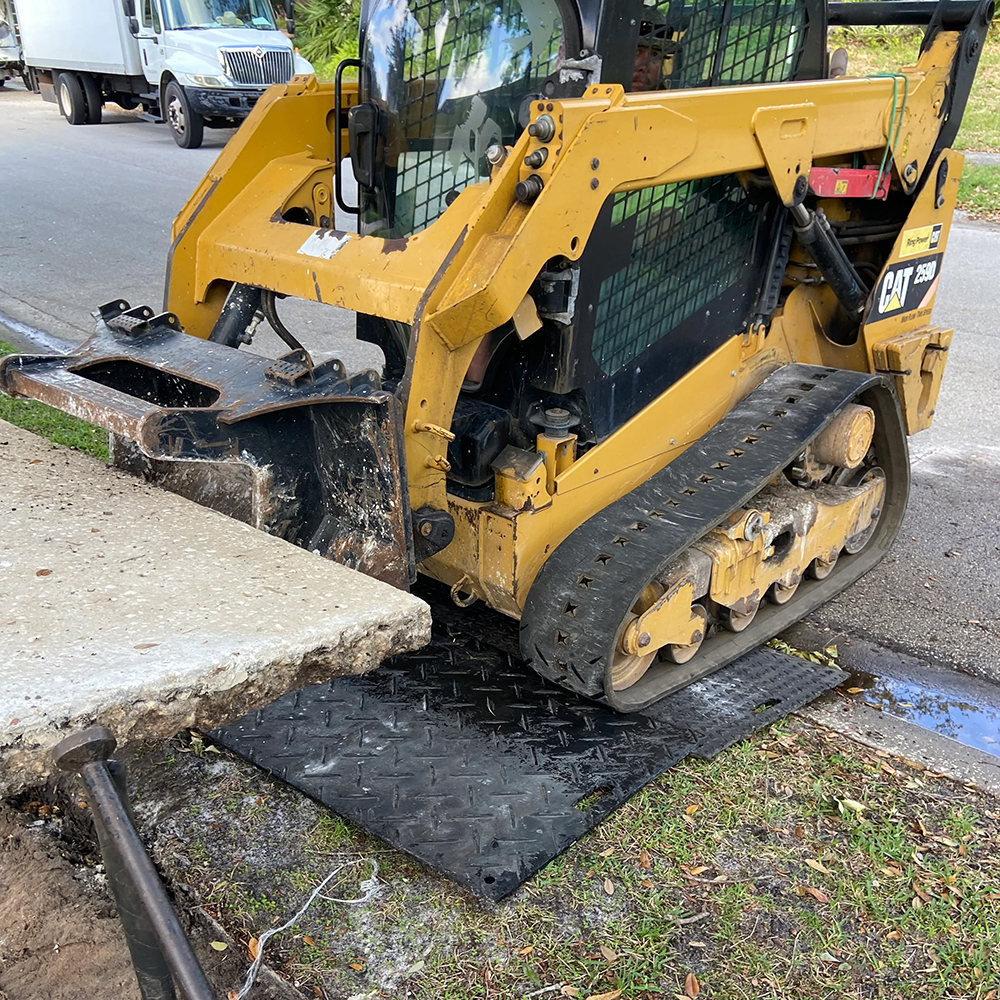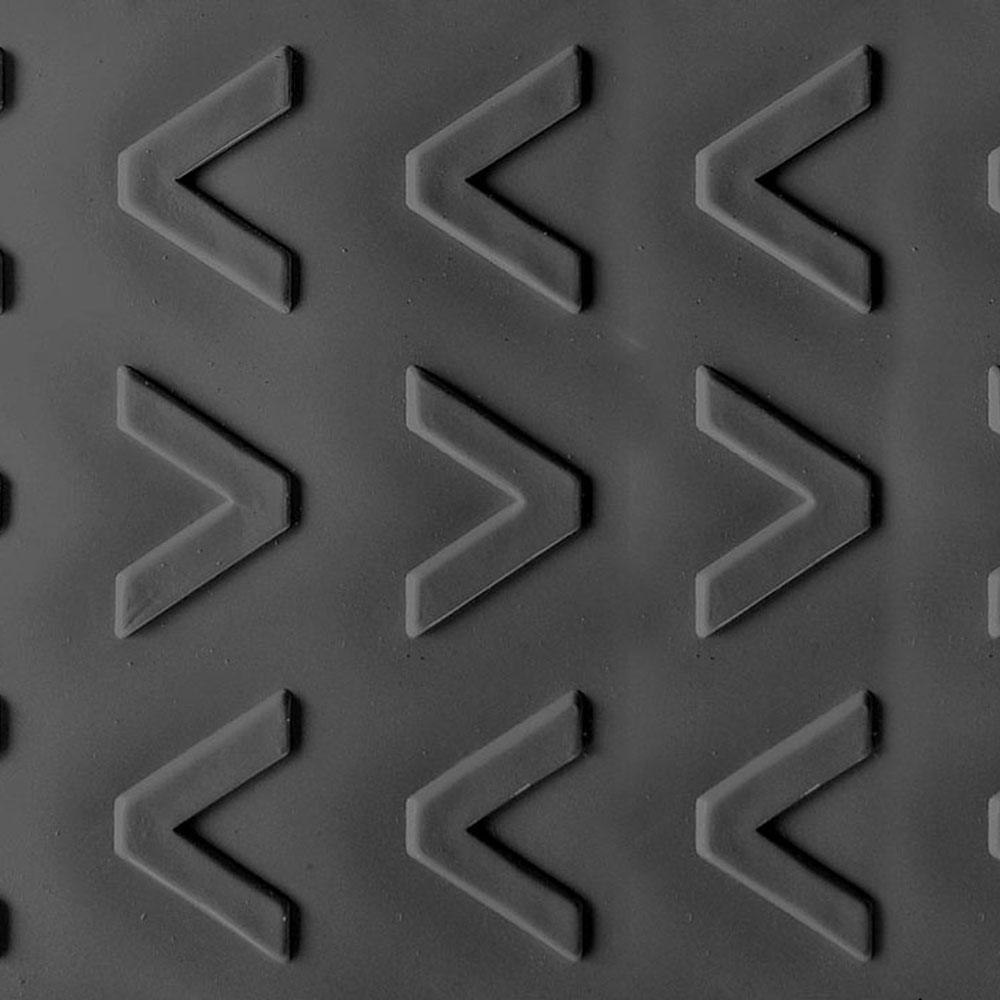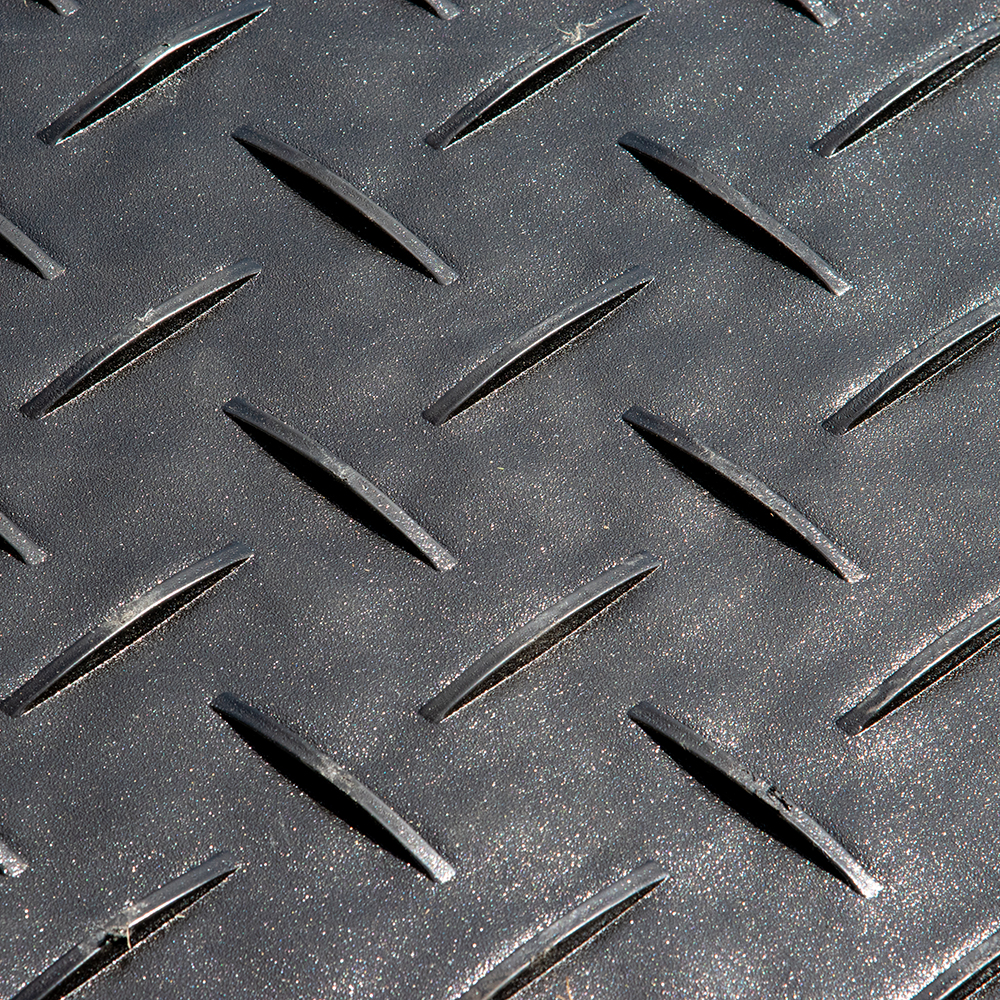 Supports loads up to 60 tons
High traction surface for soft or slippery ground
Molded handles for easy maneuverability
Ships Out: Estimate 1-3 Working Days
VIDEOS
TOP FEATURES
Supports loads up to 60 tons
High traction surface for soft or slippery ground
Molded handles for easy maneuverability
100% high density polyethylene
Non-absorbent polyethylene material never waterlogs
Reversible, UV treated
Due to high freight costs, please purchase 10 or more
Protects finished surfaces from heavy equipment
Use Types
Well drilling, Temporary access road and pathways, Construction Sites, Tree care, Landscaping, Golf courses, Outdoor events
Gmats Ground Protection Mat 1/2 Inch x 4x8 Ft. - Landscape bobcat protection mats for grass
The Greatmats Gmats Ground Protection Mat 1/2 Inch x 4x8 Ft. is the most durable and economical available on the market. Reversible Gmats feature two textures, a diamond pattern on one side and a V pattern on the other side. Install atop soft or sensitive soils for loads up to 60 tons. These are essential for landscape, cemetery, and tree trimming businesses, as well as for school landscaping and sports field managers.
Lightweight Ground Protection Mat


It covers any area, protecting it from truck wheels, bulldozer treads, and other continuous traffic. Use these for both short and long term projects.

These consist of high density polyethylene (HDPE). Because they weigh just 80 pounds each, they're easier to maneuver into place than other materials.

Our lawn protection mats feature strategically positioned hand holes. This makes them easy to off load from trucks or pallets. Each unit measures exactly 47-5/8 x 95-1/2 inches x 1/2 inch thick.

The surface of this slip resistant tile is comprised of two patterns, one of a V pattern and one of a diamond pattern. The traction with these substantially improves the grip and forward motion of a vehicle.
No-Slip Landscape Protection
No matter what kind of weather is occurring, the ground protection mat will reduce sideways slippage. The patterns are designed to keep mud away from the surface.
Ours can be connected through a variety of designs. This means they will match different climate conditions. This product will flex to follow the contours of the land.
These work for many use cases. They'll deliver temporary driving lanes, work pads, makeshift storage areas, or pedestrian pathways in outdoor event areas. Use them anywhere sensitive turfs need to be protected, such as sports fields, golf courses, park land, and landscaped areas.
Our tiles are chemically inert, avoiding the leaching of pollutants into the soils. The materials are non-conductive, making them ideal for use in electrical transmission or repair projects. We've designed these with safety in mind, protecting drivers, workers, and pedestrians.
Gmats Ground Protection mats will even deliver coverage over slopes. Regardless of the temp access area required, ours are the perfect choice, outdoing used ground protection mats for sale or ground protection mats sold by big box stores. These lay out nicely as track mats, where schools will lay them atop a delicate asphalt track oval, allowing football and soccer players to wear cleated shoes and walk across the track safely to reach the playing field in the center.
Some types of ground protection mat designs consist of a transparent material, which allows penetration of UV sunlight, ensuring the plants underneath can survive a bit longer than with this black product. Contact our customer help team to learn more about the transparent models.
If you're looking for a lighter weight and more aesthetic product for a temporary walkway, you may want to consider the
Portable Outdoor Floor Tiles.
Construction Mats for Heavy Equipment
When installed correctly, regardless of the types of machines that will be driven across the top of these, they will remain in position and will not warp, crack, peel or buckle. They will mold to the shape of the underlying turfs, thanks to the slight flexibility in the plastics.
This ground protection mat also can handle a wide variety of forms of heavy equipment and work vehicles including:
trucks & trailers
tractors
bobcats or skid steers
mowers
utility trenchers
directional drill water trucks
digger derricks
bucket trucks
cars
pickups
excavators
front end loaders
and much more
Some of these have cleats and textured tops to aid with helping the vehicles move smoothly on the temporary road.
Some people may be tempted to try skid steer ground protection mats rental models. Although these will work for occasional installs, the better option is an outright purchase. With these on hand, customers do not have to worry about the rental company having enough product available to match the length of the projected roadways.
Additionally, because our ground mats for sale are reusable again and again, for situations where they need to be used regularly at various construction sites, they will provide a greater value over the longer haul versus renting them whenever they're required.
Because these have a weight of 80 pounds and heavier, they can be difficult for a single person to move successfully. For a lighter option, please call our customer service team for ideas, including 6x24 inch modular sections, which are usable for making pedestrian walkways at an in-progress building site, for example.
If the plan is to use cranes or lift buckets at the job site, consider selecting outrigger pads, which are quite a bit thicker than these and yield extra traction and balancing for huge machines that will hold in place for long periods of time.
If using truck outriggers, use a block of wood or an outrigger pad between the outrigger and the ground protection mat.
FAQ Ground Protection Mat
What is a ground protection mat?
These are 4 by 8 foot hard plastics that can be laid out over soft grounds, ensuring safe travel for humans and machinery. Regardless of whether the vehicles use oversized tractor tires or treads, this cemetery ground protection matting has the toughness and traction to allow the machines to move freely from a roadway to remote job sites or across the grounds.
How do turf protection mats compare to plywood?
Our products have an excellent durability, allowing them to survive massive amounts of weight without splintering or otherwise breaking down. Plywood cannot handle damp conditions, whereas ours consist of a poly plastic that does not absorb water, allowing it to thrive in multiple kinds of weather and mud. These temporary roadways will distribute the weight of vehicle tires, which prevents ruts from forming underneath them, which plywood cannot do.
Can I drive on protection mats over grass?
Yes. They can support all kinds of vehicles, ranging from lawn tractors and 4x4s to forklifts, backhoes, and pickup trucks. They are safe to use to create a temporary road around a construction site or another area where it would be inappropriate to try to lay down a gravel lane for moving a heavy vehicle. For handling especially large items, such as a semi and trailer, make sure the pieces are linked together to prevent unwanted separation.
How long can a ground protection mat stay in place?
It depends on the expectations for the grounds where these landscape mats will be laid out. For those who want the grasses beneath to survive, the majority of grasses will remain alive after two to three days of average use of the heavy duty ground protection mats 4x8 products. If there's a lot of mud or if dozens of massive trucks will go through in a 24-hour period, removal may need to happen after a day or two. If those involved do not care about the survival of the turf underneath, the materials can sit there indefinitely.
What is a ground mat made of?
When relying on Greatmats for a ground protection mat, it consists of plastic polyethylene that provides support for those driving and walking atop it without warping or cracking. The exposure to weather doesn't matter for the polys, as they can handle it. They have the longevity and toughness to yield an impressive value well into the future.
This product is not intended for use with steel tracks or as a landing area for dropping tree limbs.
Due to high freight costs, please purchase 10 or more of this item.
Maintenance
Clean using a pressure washer or garden hose and non-metal scrub brush.
Shipping
Ships 30 mats per 48'' x 96'' pallet.
Customers are responsible for unloading mats.
Shipped via freight delivery.
This Product Ships Freight Only.
Please review our shipping disclaimer.
SPECIFICATIONS
| | |
| --- | --- |
| SKU# | BGM4896BDP |
| In Stock | Yes |
| Product Type | Mat |
| Material Type | Polyethylene Plastic |
| Product Edging | Straight |
| Thickness | 1/2 inch |
| Width | 3.90 feet |
| Length | 7.90 feet |
| SF per Item | 30.81 |
| Weight | 80.00 lbs |
| Packaging | Shrink Wrapped on Pallets |
| Number of Pieces per Package Type | 30 |
| Non Absorbent | Yes |
| Special Adhesives | No |
| Interlock Loss | 0.00 feet |
| Interlocking Connections | No |
| Made In | USA |
| Surface Finish | High traction pattern |
| Surface Design | Solid color |
| Installation Method | Dry lay |
| UV Treated | Yes |
| Reversible | Yes |
| Border Strips Included | No |
| Manufacturer Warranty | Limited Lifetime manufacturer |
RELATED PRODUCTS