What Is The Density Of Foam Mats?
By Lisa Hobbie Created: September, 2021 - Modified: May, 2023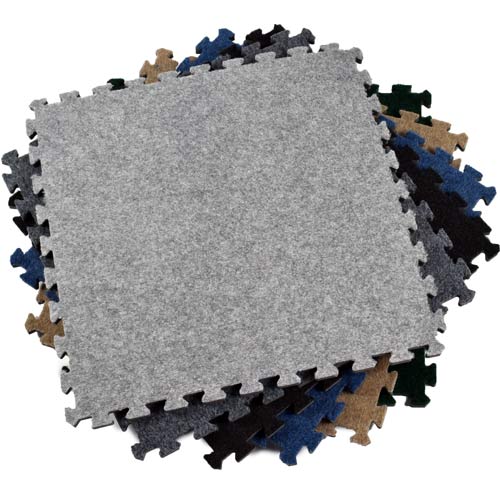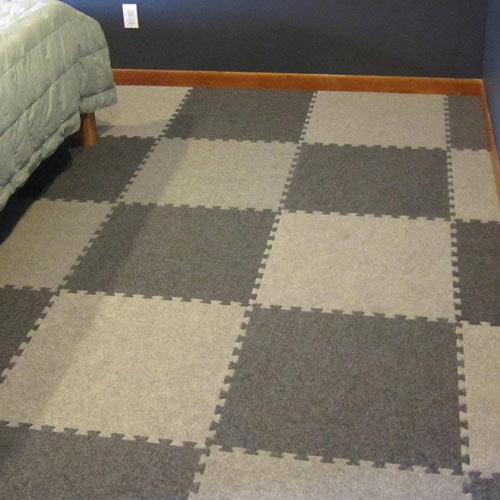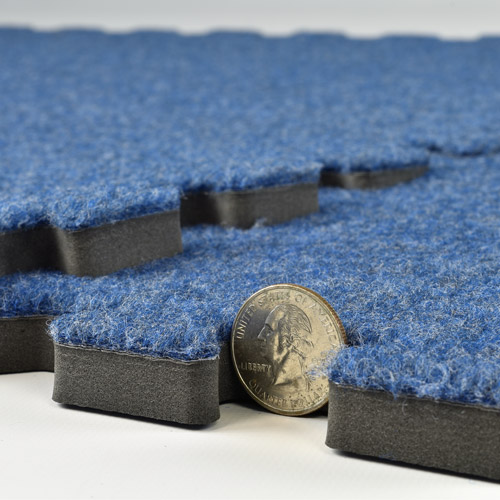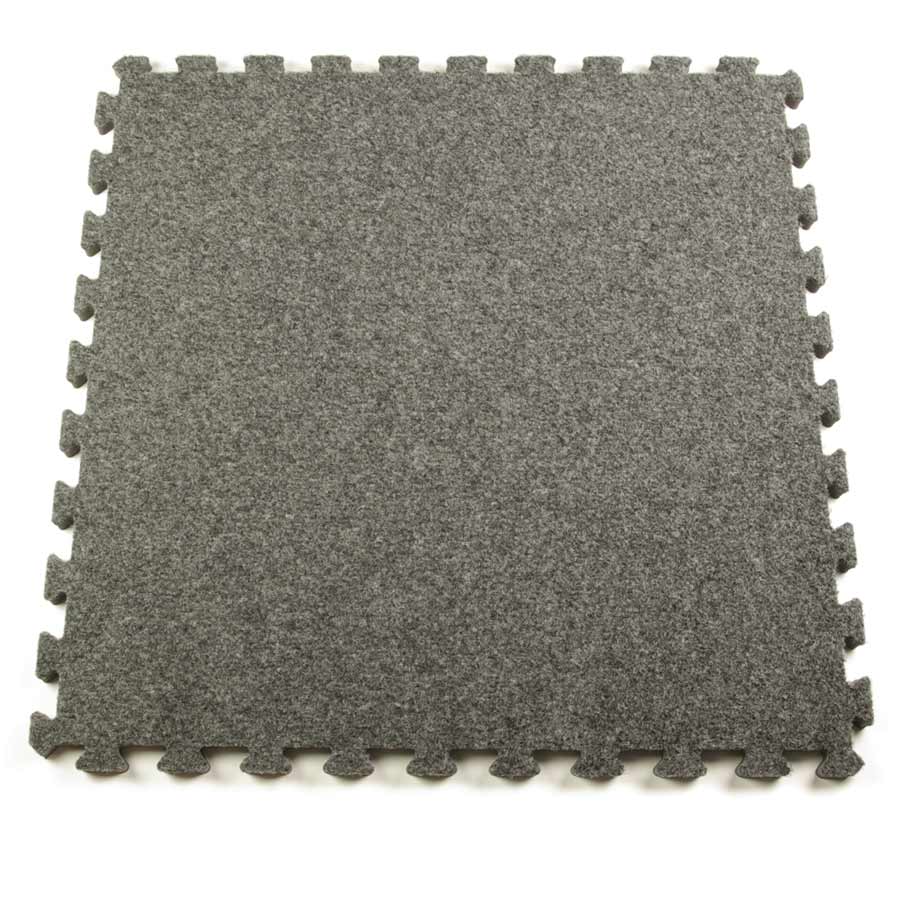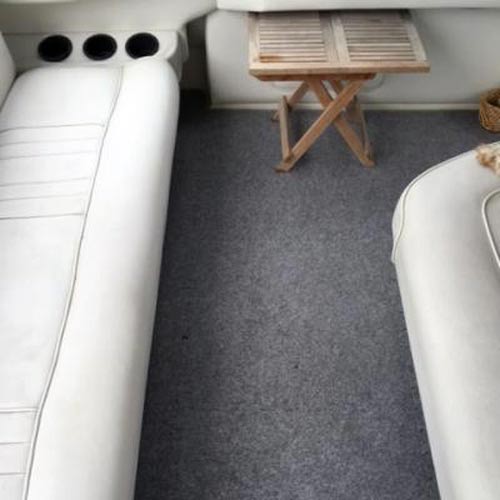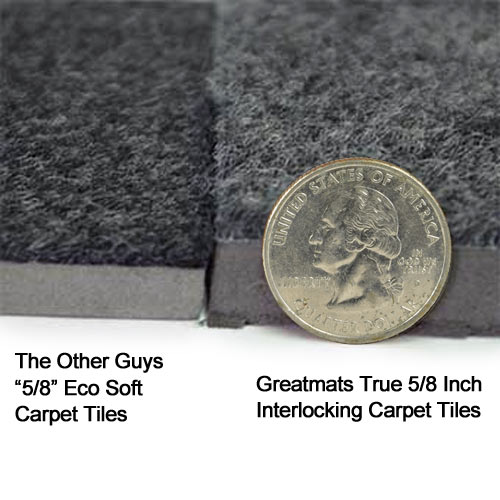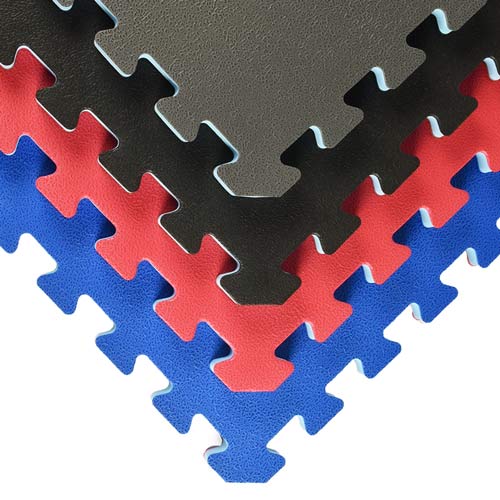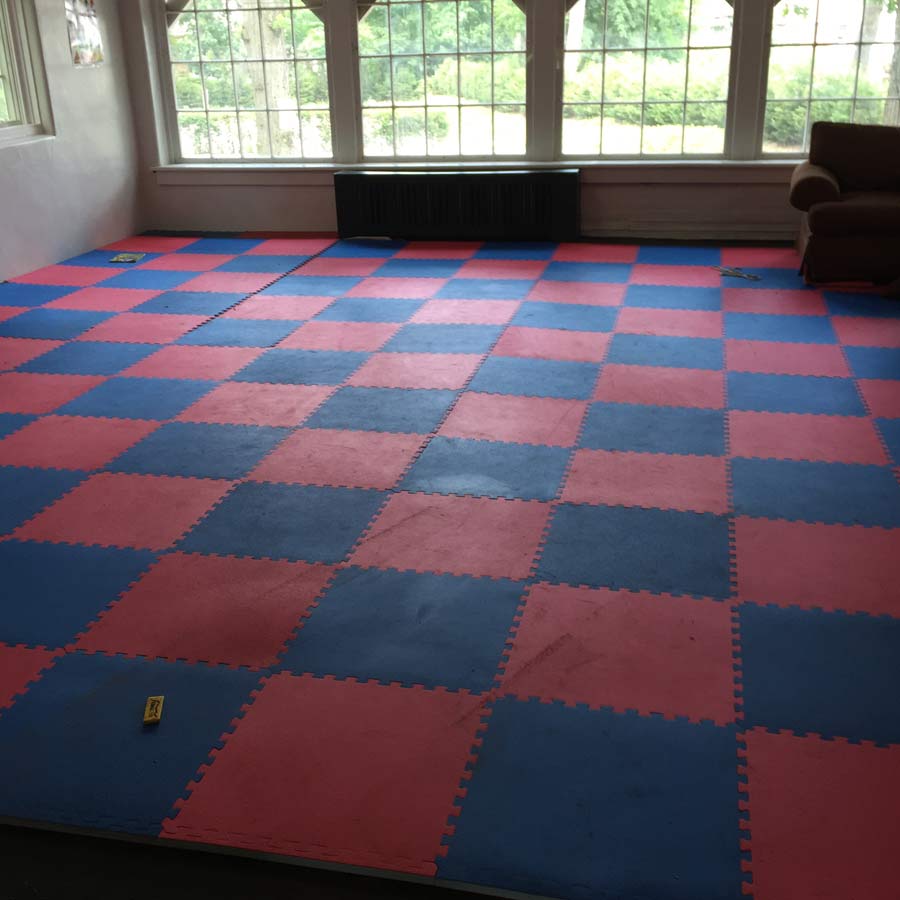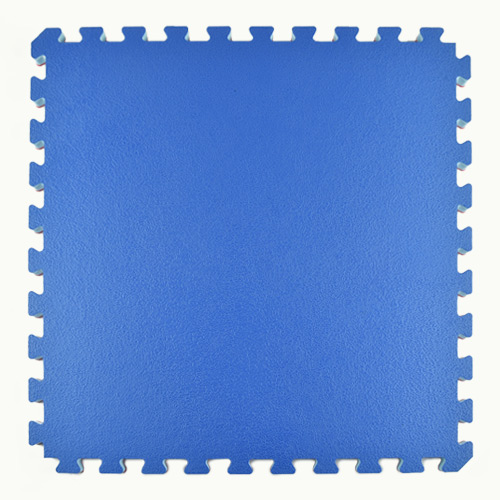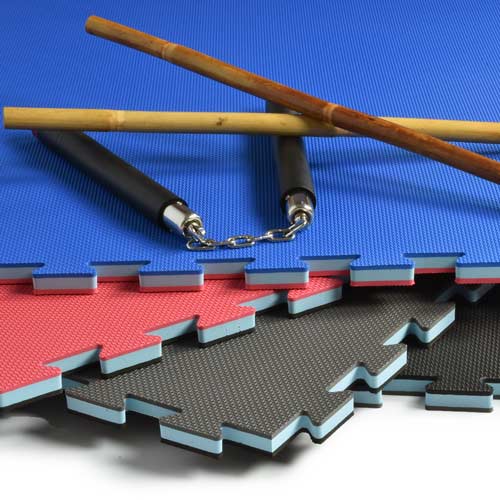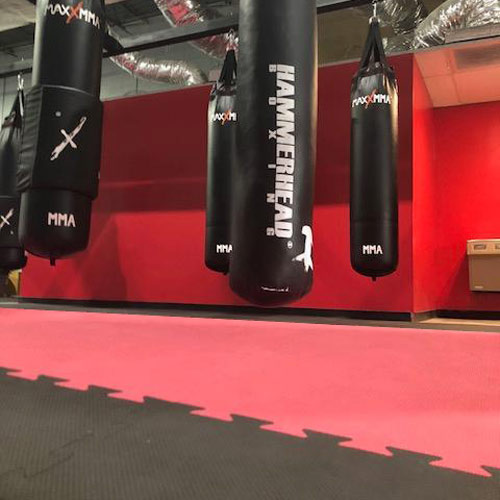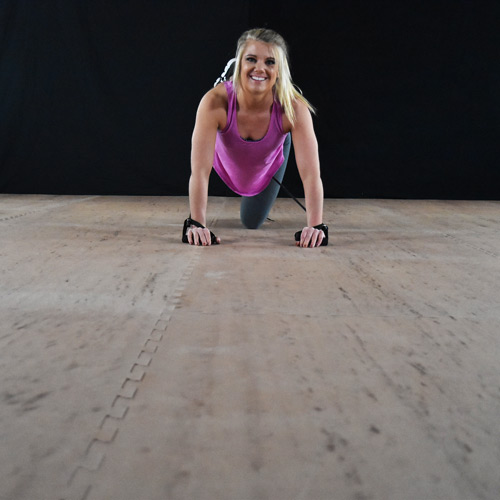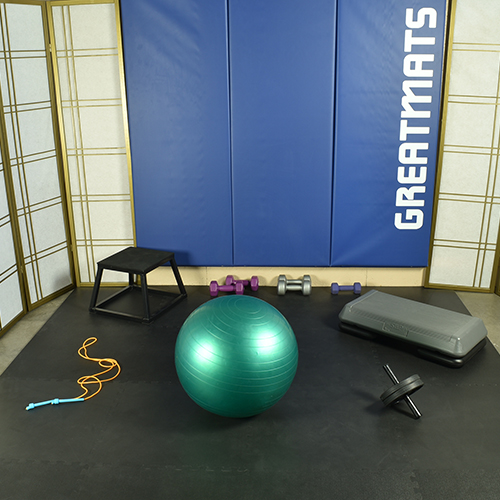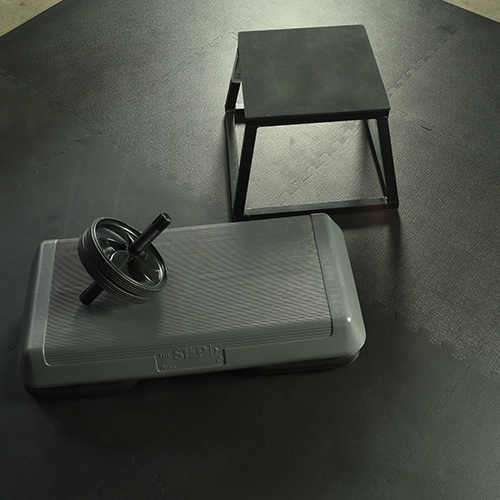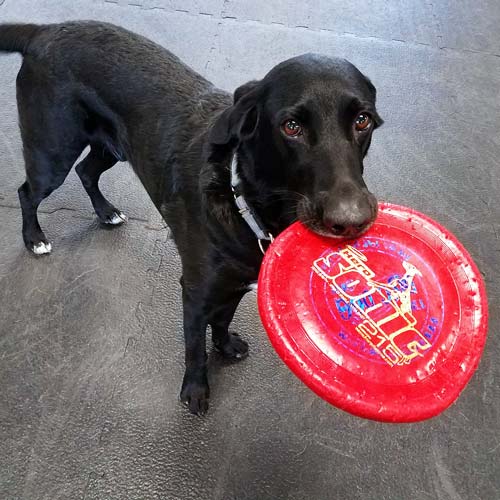 Foam mats
are moderately dense and hard, allowing for cushioned comfort and freedom of movement without sinking too much into the mat, preventing potential injuries.
The majority of the most popular foam mats at Greatmats have a Shore C Hardness of between 32 and 65 and weigh less than one pound per square foot. Of the many foam mats to choose from, the following 5 are among some of the best and all fall within that range:
These interlocking products represent solutions for a multitude of home and commercial applications. They are designed to protect subfloors and users, and they are relatively easy to install on different types of floor surfaces. They also are all affordable and dependable, and they deliver a number of features and benefits.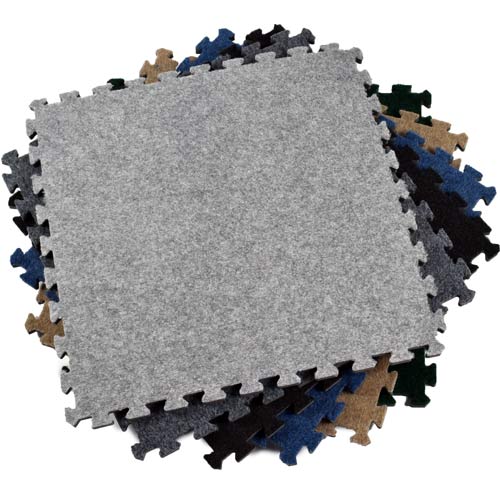 Royal Interlocking Carpet Tile has a Shore C 32 Hardness and weighs .35 pounds per square foot. It is a very versatile product that is durable and suitable for indoor or some outdoor applications.
These tiles are made from a soft, closed cell foam base with a durable carpeting on top. The resulting product will do an excellent job enduring foot traffic, furniture, and years of heavy use. They are odor proof, waterproof, stain resistant, easy to clean, and offer anti-fatigue and insulative benefits.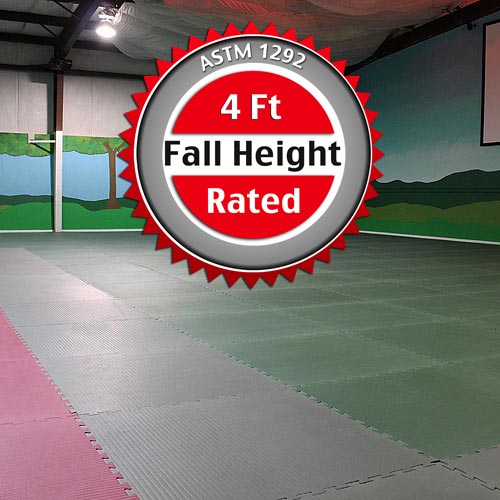 Indoor Playground Flooring Tiles have a Shore C 35 Hardness and weigh .83 pounds per square foot. They offer an appropriate density to allow for freedom of movement during exercise and play, but soft enough to offer a 4-foot fall height ASTM rating.
These EVA foam tiles deliver shock absorption and a no burn tatami top texture. They are non absorbent and waterproof, and they are simple to assemble without glue or adhesive. They offer a super safe surface for kids to run, play, and jump on.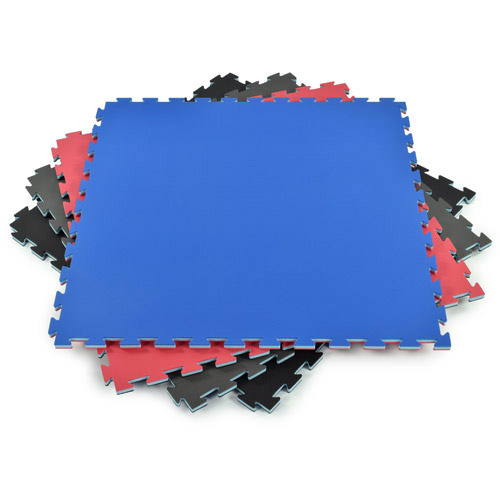 Pro Taekwondo Martial Arts Mats have a Shore C 40-45 Hardness and weigh .56 pounds per square foot. They provide the perfect flooring system for a professional dojo, martial art, or TKD gym. These 40 inch by 40 inch large, 6 pound mats are affordable, durable, and can be used with shoes or boots.
These mats are scuff resistant and fit together tightly like pieces of a puzzle do. They are waterproof, lead and latex free, and made of high density, closed cell EVA foam. Their firmness allows for quick, intense movements, kicks, and jumps, yet offer safety from fall injuries.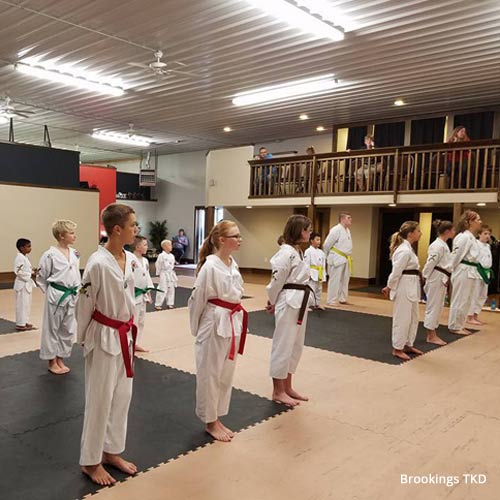 Premium Martial Arts Karate Mats have a Shore C 50-55 Hardness and weigh .74 pounds per square foot. They are made of high density, EVA foam and feature a smooth surface. They weigh 8 pounds and are 1 inch thick.
These closed cell foam mats have an interlocking design and work best with bare feet or soft shoes. They are double sided and low maintenance, and they prevent moisture absorption, mold, mildew, and odor.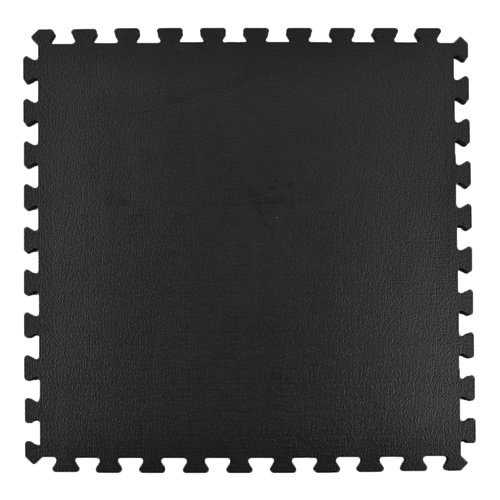 Sport Plus Designer Foam Tile has a Shore C 65 Hardness and weighs .50 pounds per square foot. It's used as an exercise mat that is suitable for many kinds of weight lifting and cardio workout programs.
This product can be used alone, or, as an underlayment under a dance floor and offers an easy, DIY interlocking puzzle design that is a breeze to install. These tiles offer fatigue relief and impact absorption, allowing users to participate in longer and harder workouts.
Greatmats - For Foam Mats Made Of Dense & Flexible Foam
The featured products represent a sample of foam mats that are available at Greatmats. There are options to suit just about any type of application, use, need, and installation preference.
If you have questions about these mats, including the different types and surfaces available, simply reach out to the Greatmats' staff. They can answer questions, assist with ordering, and help you determine the right product for you. Regardless of what you choose, when it comes from Greatmats, you can be confident that you're getting the best.