What Is The Best Anti Slip Mat For Wet Areas?
By Lisa Hobbie Created: March, 2021 - Modified: October, 2023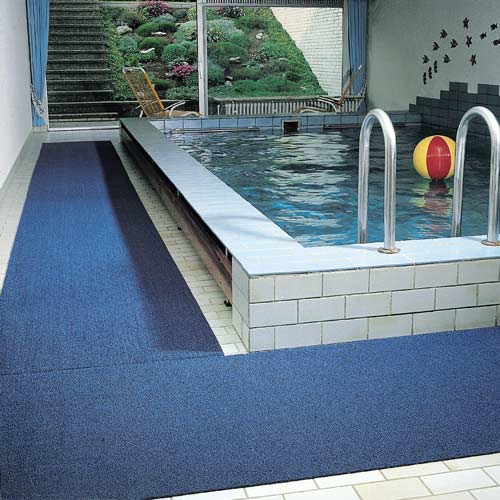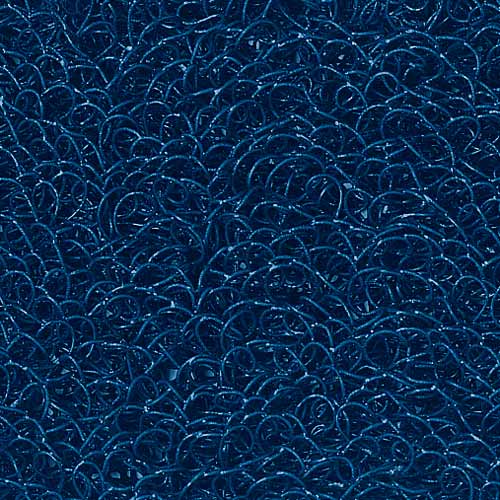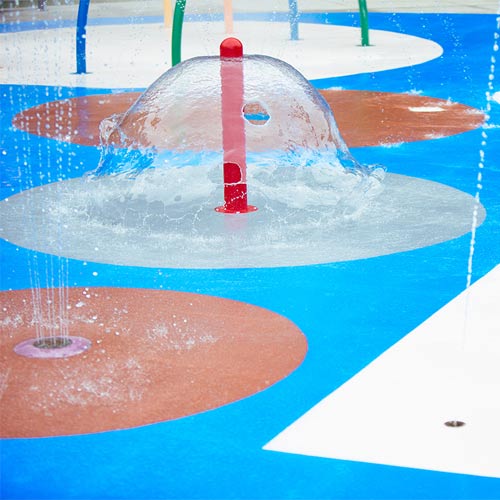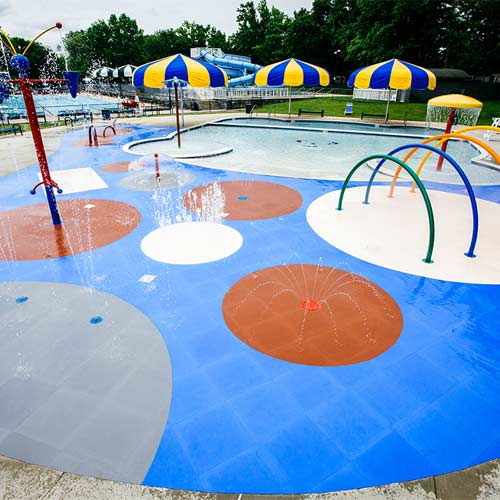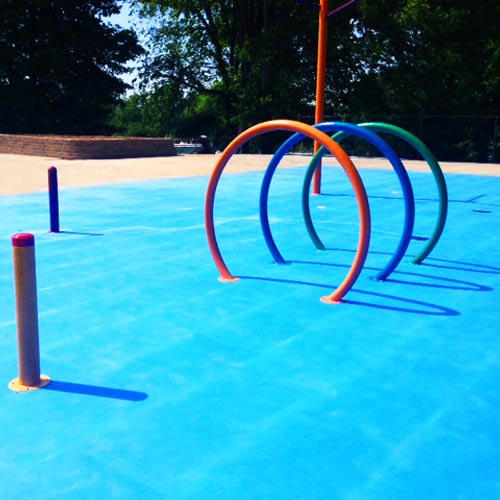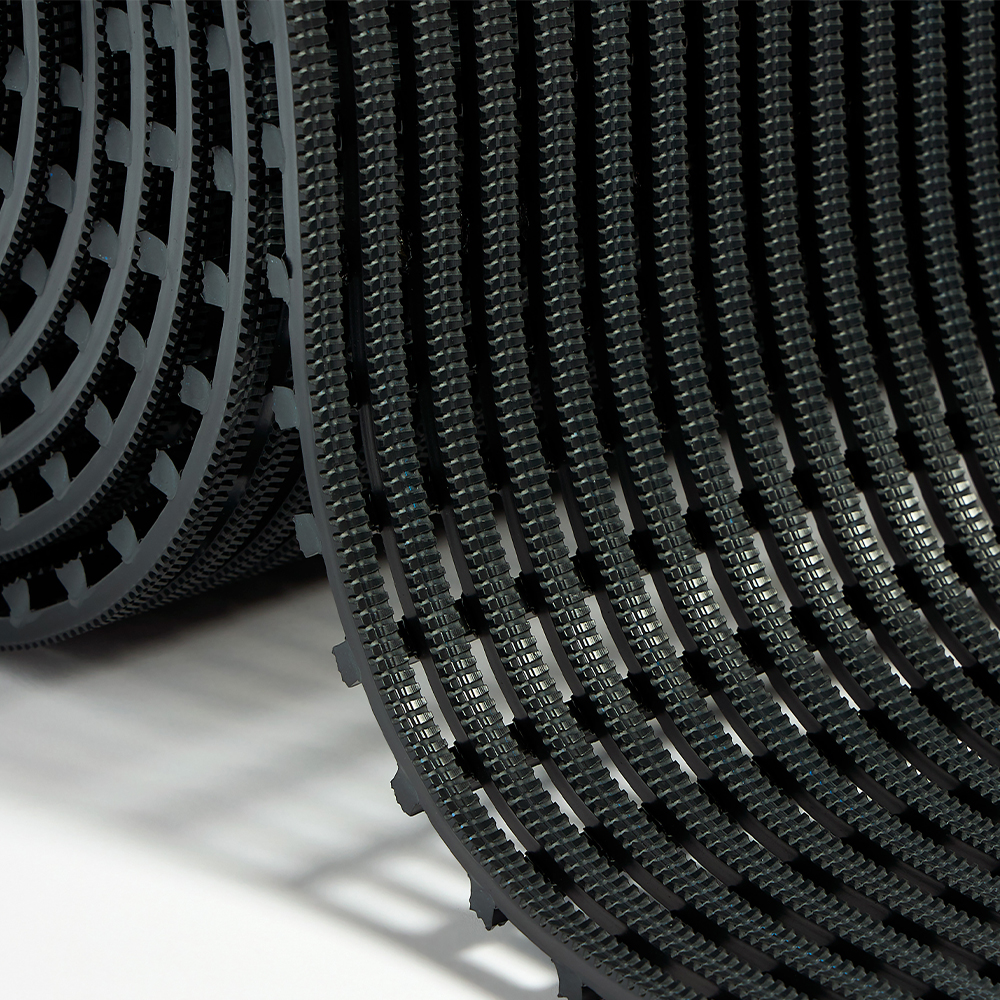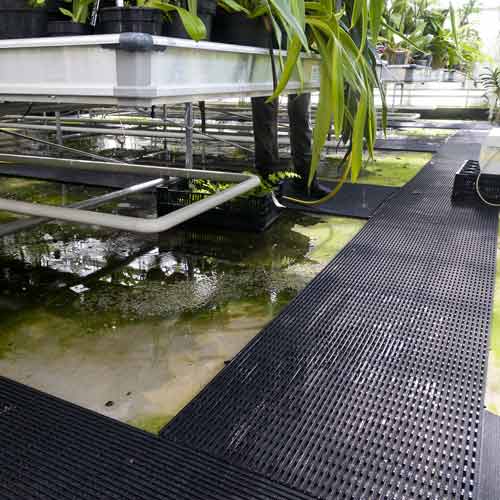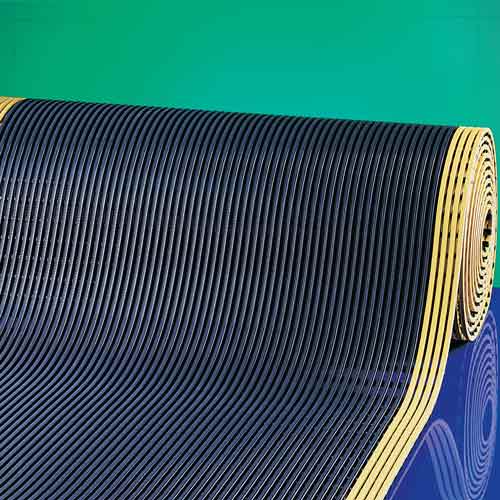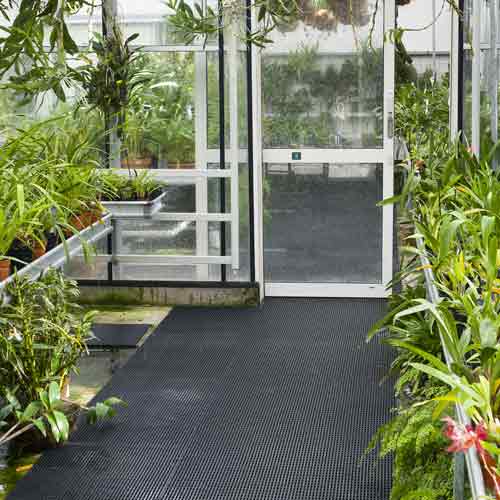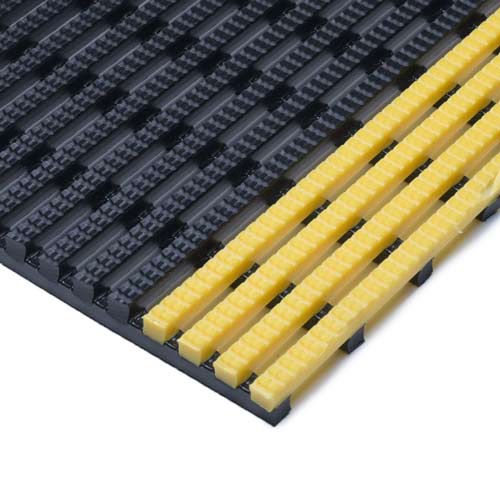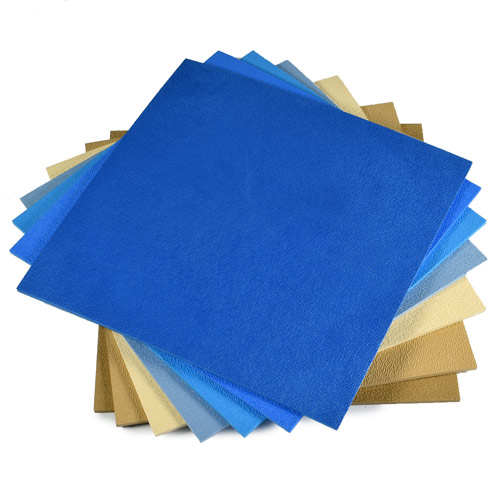 Are you looking for the best anti-slip mat for a
shower
, bathroom, locker room, pool, or other areas prone to standing water or moisture? If you are looking to protect others from fall injuries in your home or commercial building, Greatmats offers a great selection of anti-slip mat products. There are 6 products that are among the most popular anti-slip mat options, which are:
Each of these anti-slip mat options are top-notch, and knowing which product or products to choose really depends on the wet areas you are working with. A product you'd select for a wet space in a basement or on a deck is often different from one you'd put in a factory, boat, or kitchen. Here, we will highlight each of the products listed above and point out some of their benefits, features, and suitable applications.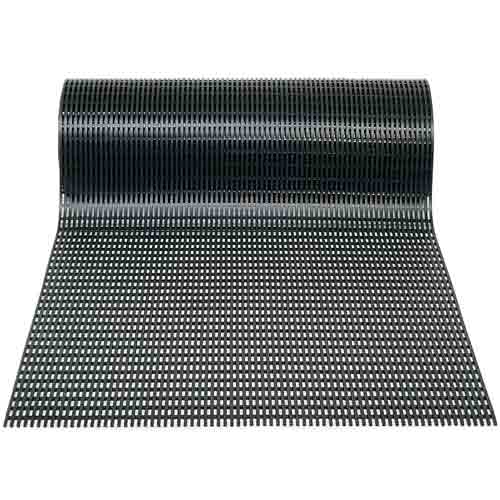 If you are looking for versatile anti-slip mat options that would be suitable for multiple applications, Greatmats has what you're looking for. The Heronair Industrial Matting, for example, can be used in bar areas, restaurants, catering facilities,
poolside
, spas, airports, warehouses, assembly lines, maintenance areas, factories, and more. It's also great for marine compartments and RV cabinets. It's easy to cut, contours to uneven surfaces and is resistant to chemicals, oil, and acids.
This product is known as the hard-wearing, workhorse of a mat, as it offers so many benefits. It has an elevated surface and open grid construction that copes with water and spillage dissipation. It has a two-layer structure that offers comfort and insulation where cold, hard floors are otherwise an issue - like in a factory or
warehouse
setting where workers are standing for extended periods of time. The surface is also slip resistant. It's an eco-friendly product made from 100 percent recycled material.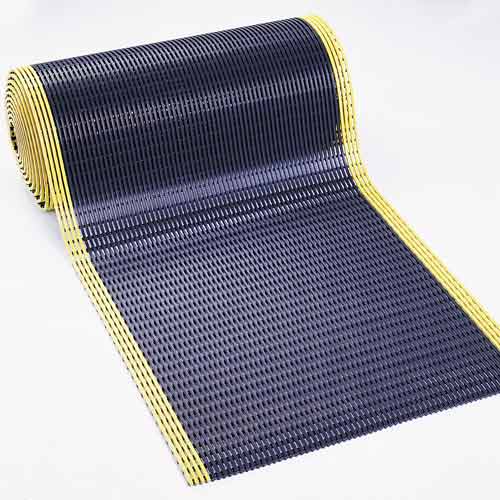 The Vynagrip Plus Heavy Duty Industrial Matting is another super robust anti-slip mat that can be used virtually anywhere. Most commonly used in warehouses, factories, airports,
marine settings
, schools, assembly lines, production environments, and shipping and receiving, it is known to be one of the best heavy duty industrial matting options available anywhere. It's another great one for workers to stand on in warehouses and assembly lines, as it features
anti-fatigue
properties with an anti-slip surface. It's suitable for indoor and outdoor use, and like the Heronair matting, it is easy to cut on-site and contours uneven surfaces. It's a self-draining mat that can even be used for modified bitumen, low slope
roof tops
.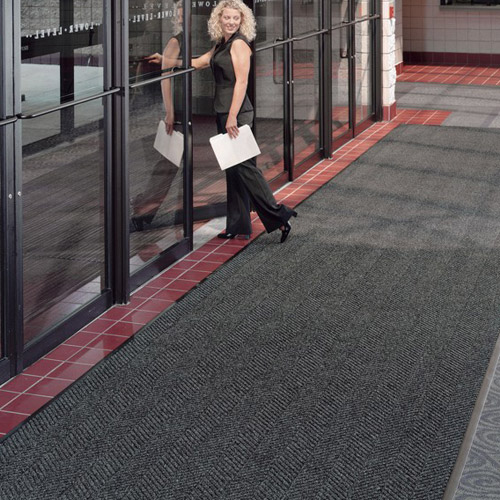 Another versatile anti-slip mat is the Waterhog Eco Elite Roll, which is typically used in airports, office buildings, and commercial entrances. It features a unique ridged construction that holds dirt and moisture, and the polypropylene fiber system used to make it dries quickly and won't fade or rot. This super eco-friendly option is made of 100 percent post-consumer recycled PET (polyethylene terephthalate) fabric from plastic bottles, and it is a certified slip-resistant product.
Firmagrip Industrial Matting is another one used in industrial buildings, airports, warehouses, assembly lines, and maintenance areas. It is fire-resistant and slip resistant, and made of a non-porous PVC material. It can be used indoors and outdoors, but what makes this one unique, it's ideal for small-wheeled traffic and is wheelchair-safe and spike-heel-proof. Like the others, it is easy to cut and contour to uneven surfaces, and it is resistant to oils, acids, and chemicals.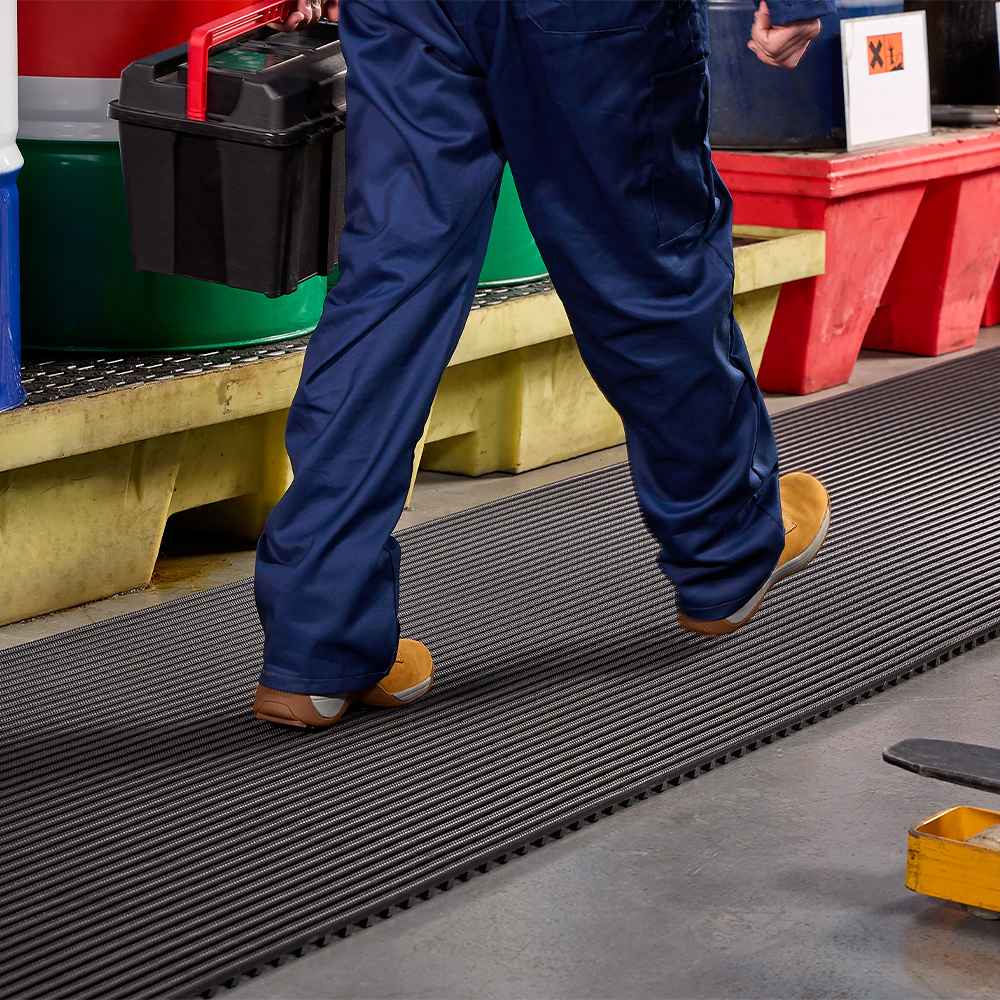 Flexigrid Industrial Matting is truly a heavy-duty mat that provides fatigue relief and increases productivity. The etched pattern surface has drainage holes that allow liquid and waste to pass through, making it perfect for wet and greasy environments. This mat is wear-resistant and water-repellant. It has anti-slip traction and is chemical, oil, and acid resistant. It's perfect for industrial buildings, airports, warehouses, assembly lines, mechanical shops, and more.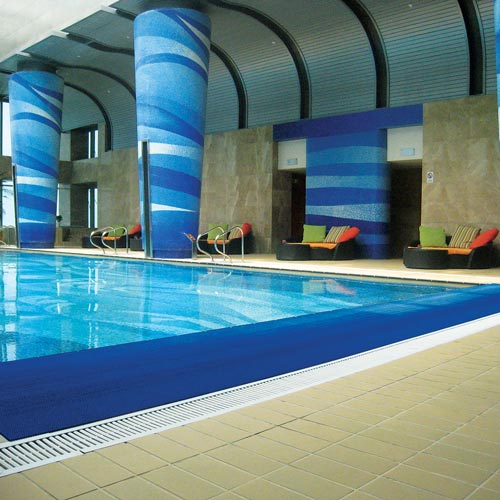 3-M Safety-Walk Wet Area Floor Matting is also super versatile, and it can be used virtually anywhere. However, it is a super effective anti-slip mat for
locker rooms
, sauna areas, poolside, beneath water fountains, food, and beverage areas, and general industrial settings where water could be present.
It has cushioned vinyl coils that offer a serene surface for bare feet, and the open design allows water to drain through - making the surface drier. It is an antimicrobial product that is resistant to mildew, fungus, and odor, and it reduces the shock of dropped items that could otherwise break and be a danger to barefoot traffic. This anti-slip mat has flexible loops to clean shoe soles, too.
Greatmats - For The Best Anti Slip Mat Options!
All of the products highlighted offer anti-slip qualities in wet areas, and knowing which product to choose may seem overwhelming. If it does, simply reach out to the friendly and helpful staff at Greatmats who can help you decide which option is right for you. Regardless of the product you select, you simply can't go wrong when you make your purchase from Greatmats!