Top Boat Flooring Ideas: Interlocking Marine Tiles & Mats
By Julia Nass Created: July, 2017 - Modified: May, 2023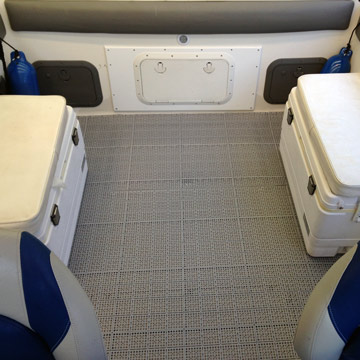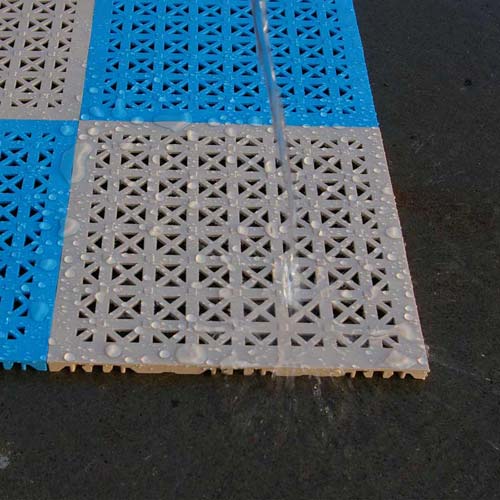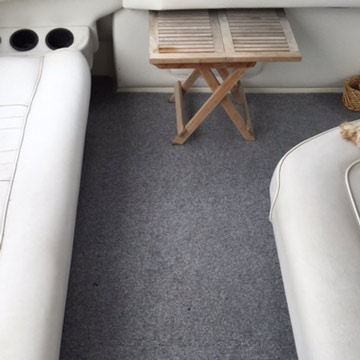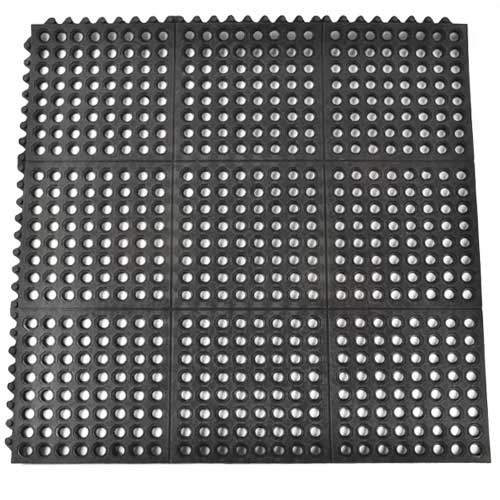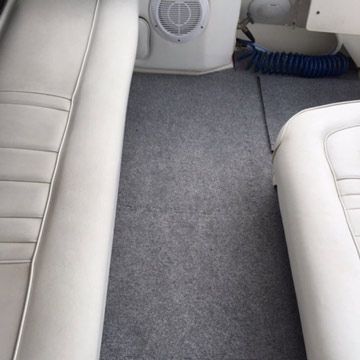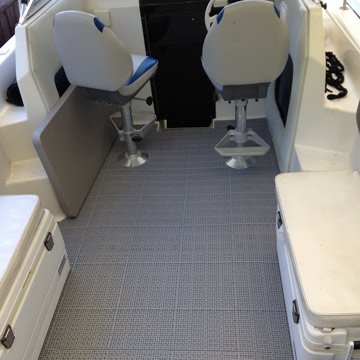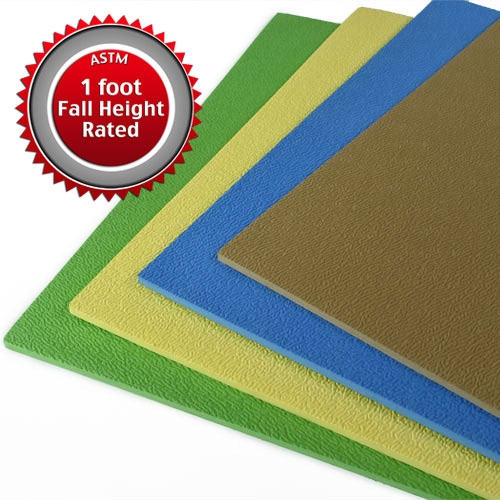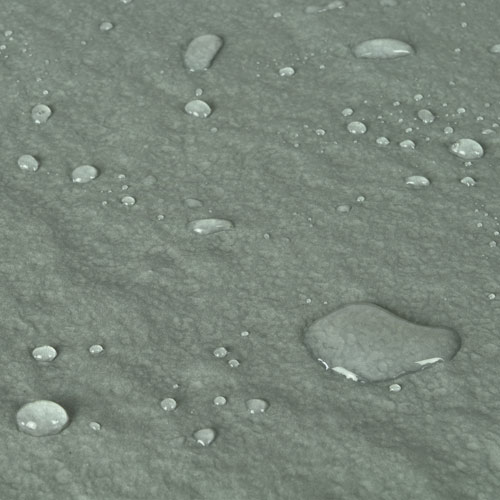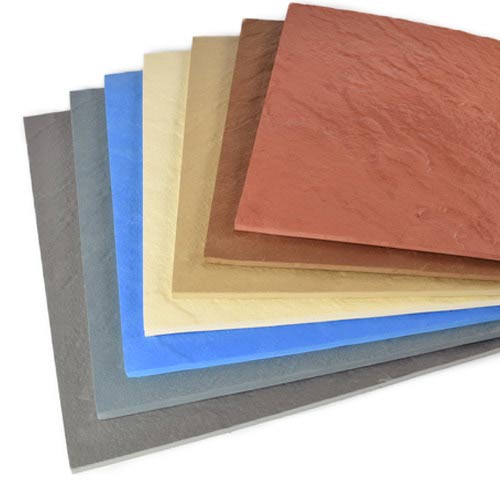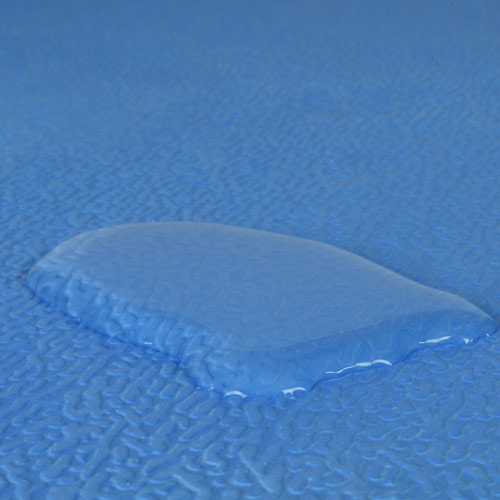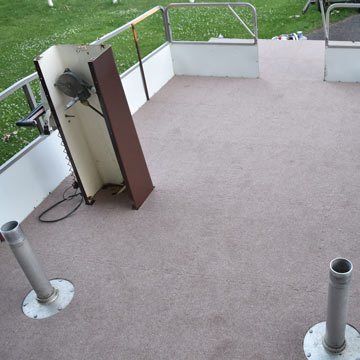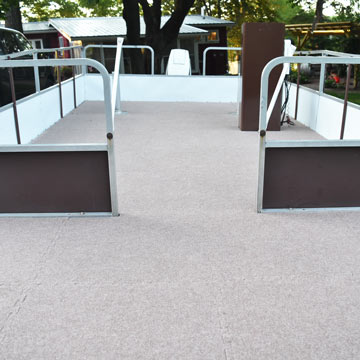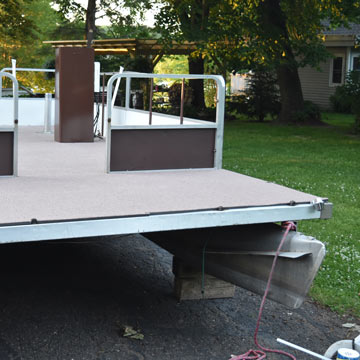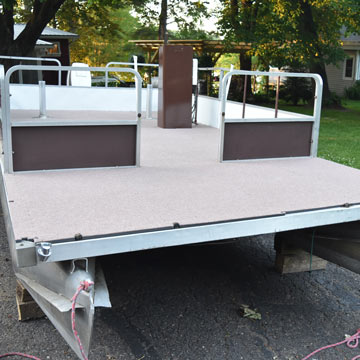 1. Perforated Boat Floor Tiles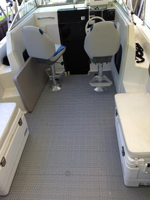 Users find
Patio Outdoor Tile
to be an easy and well-rounded option for
boat flooring
. These tiles are lightweight and easy to cut down to fit irregular shaped spaces. No extra tools are needed for installation. They only require two hands to snap together. Tiles are waterproof and slip resistant and can be used both inside and outside. Water drains through the perforated surface, leaving a constantly dry top.
Each tile is designed with 265 pegs on the underside, which secures the elevated tile so it doesn't shift or move. The top surface is comfortable to walk on barefoot and will not get as hot as other materials when sitting in the sun. These long-lasting boat floor tiles will not degrade under furniture or foot traffic. This boat flooring is UV treated and comes with a one-year warranty. Patio Outdoor Tiles come in three color options: light gray, blue and terra cotta.
2. Slip Resistant Boat Flooring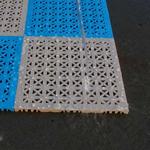 StayLock Perforated Tiles
are similar to the Patio Outdoor Tiles, except they are more flexible, soft and cushioned. This boat flooring yields an inviting top surface that is comfortable for standing and walking in bare feet. The tiles are anti-fatigue, so feet and legs stay happy even after standing for long periods of time. Tiles are hassle-free to work with and are flexible enough to contour to irregular underlying surfaces.
This marine flooring is designed for longevity in wet environments. The sturdy tab locking system prevent the tiles from separating over time, even under heavy loads and extended periods of moisture. These boat tiles are made of PVC. The tiles also feature an ASTM fall height rating of 20 inches.
3. Marine Carpet Tiles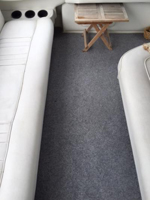 The
Royal Interlocking Carpet Tile
is a uniquely easy boat carpet tile option. Most types of carpet are not recommended for boat environments because they can foster mold and mildew when wet. And overall, many kinds of carpet are not easily maintained.
However, the Royal Interlocking Carpet Tile is an incredible solution. These tiles are completely waterproof and easily cleaned. And they float! Customers rave about how convenient it is to maintain this stain-resistant, lightweight boat floor.
This waterproof marine carpet tile is made from EVA and polyethylene foam bonded to a soft yet durable carpet surface similar to that found in a luxury vehicle. Interlocking boat carpet tiles are convenient to install; not even tape is necessary. Simply interlock tiles together and cut edges with a sharp utility knife to fit the area of the boat. The marine carpet tiles are cushioned and comfortable and will last under tables, chairs and foot traffic. (Some temporary indenting may occur under furniture legs.)
What thing to keep in mind with these tiles is that they have not been UV treated and by nature of the EVA foam material, the tiles will expand and contract in direct sunlight and with temperature fluctuations. So make sure to allow for plenty of expansion room to prevent buckling.
4. Rubber Boat Flooring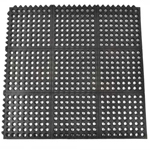 For an extra durable marine flooring, Greatmats recommends
Ring Boat Floor Mats
. This flooring is 3 x 3 by 5/8 black rubber mat with drainage rings. Ring Mats yield a hard-wearing boat floor that will outlast even the heaviest usage. Each boat mat features an anti-slip surface that provides safety and stability even in the presence of water. Plus, mats are anti-fatigue and feel fine to stand on for hours at time.
These boat mats are specifically designed for outdoor use in wet areas. They easily withstand all environmental elements including rain, waves, sun and extreme temperatures. Be aware that this boat flooring does yield a rubber odor upon installation, so proper ventilation is key. These tiles have interlocking edges, so it's easy to secure any size space you desire.
Greatmats Has Your Back
Don't just take it from us. Discover all the reasons people love these products and more at Greatmats.com by scrolling through customer reviews. If you have questions or want support, reach out to the friendly folk on the other end of the customer service line. They have your back from start to finish as you choose a boat floor that is right for you.