What Is The Best Shower Flooring?
By Lisa Hobbie Created: August, 2020 - Modified: July, 2023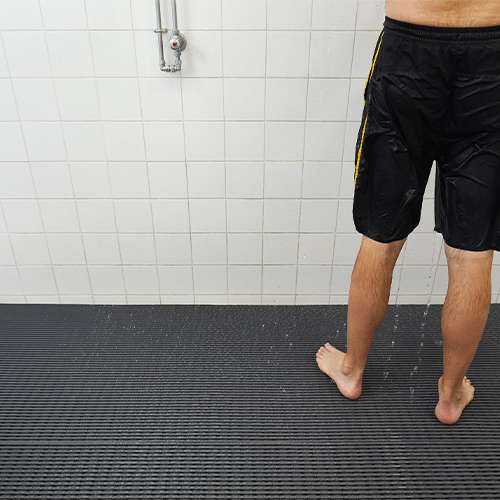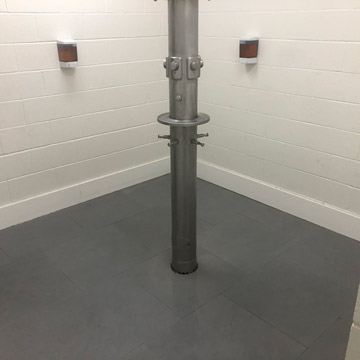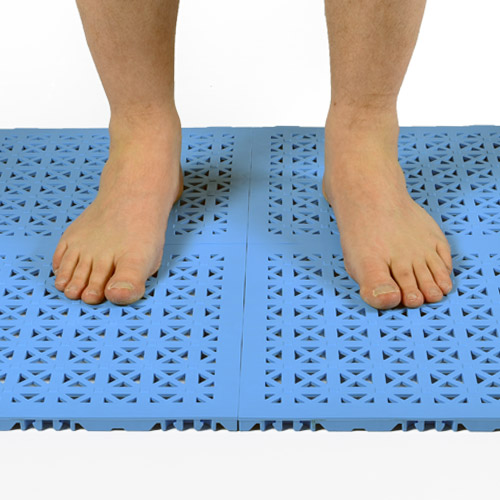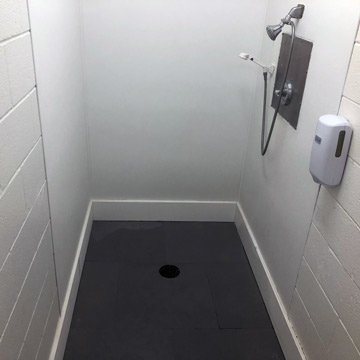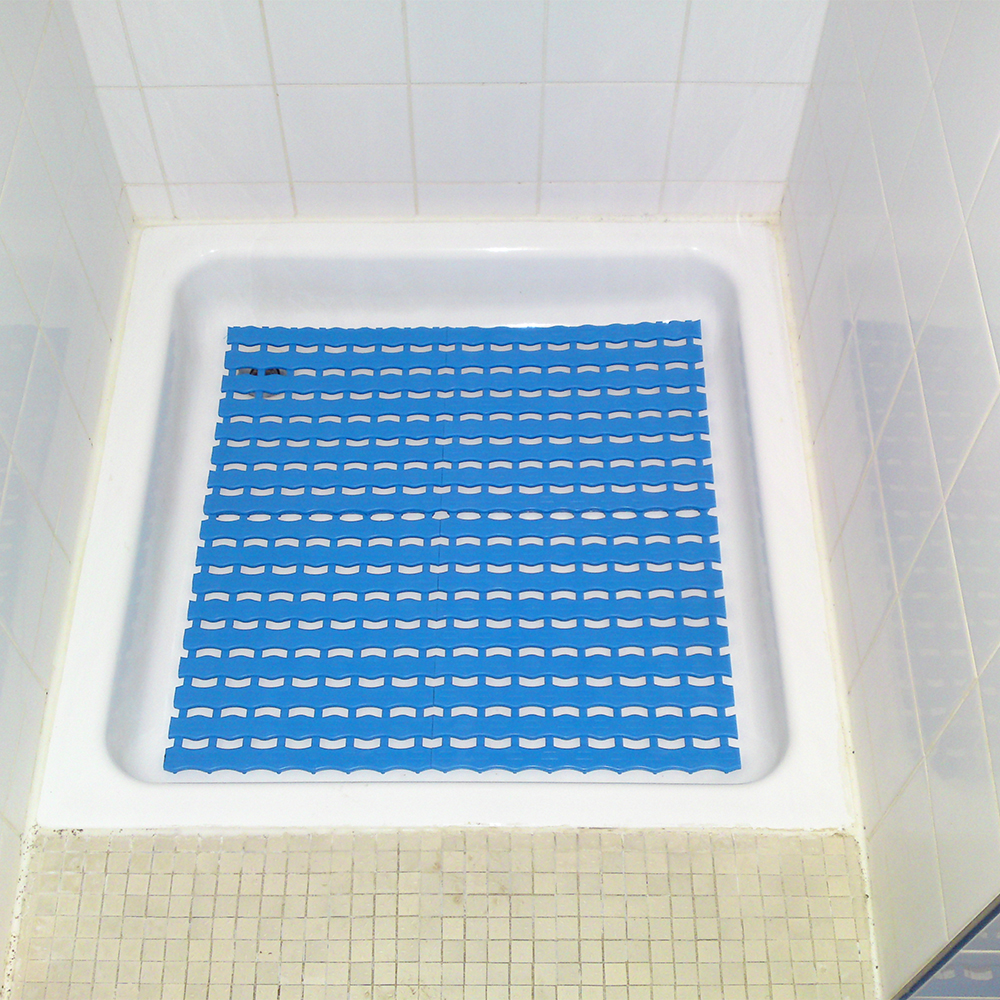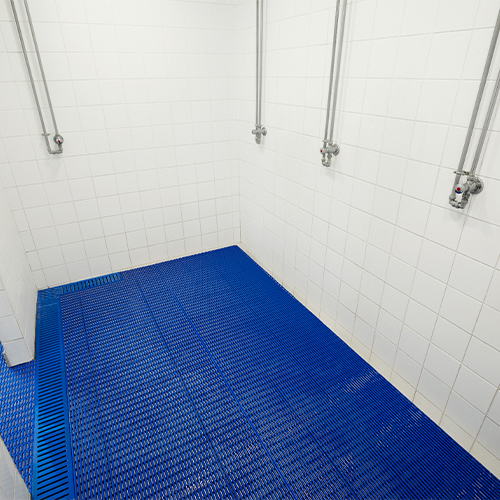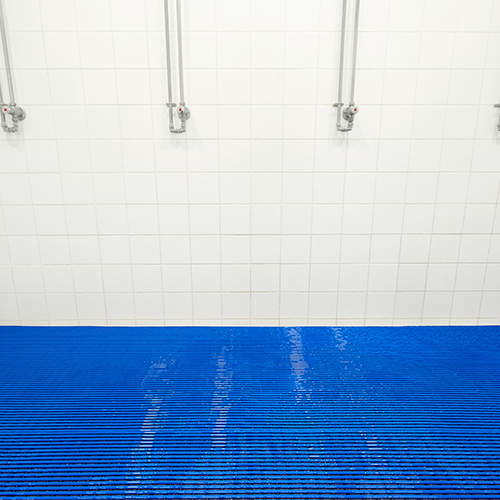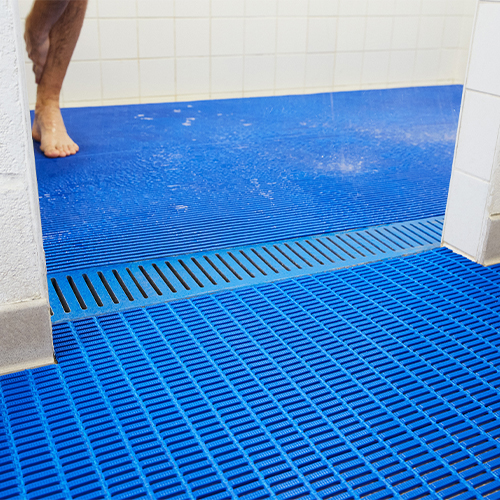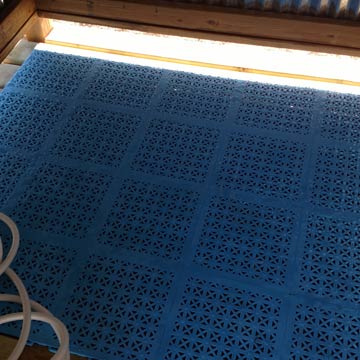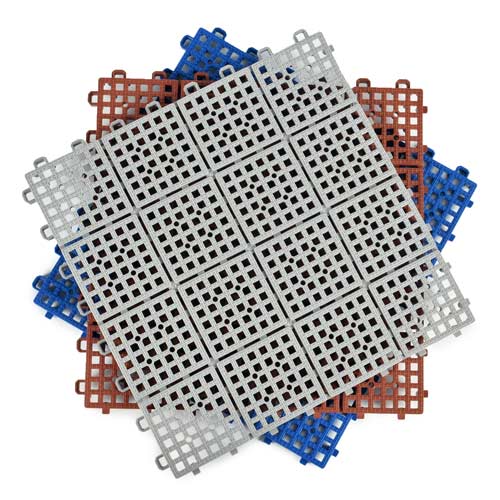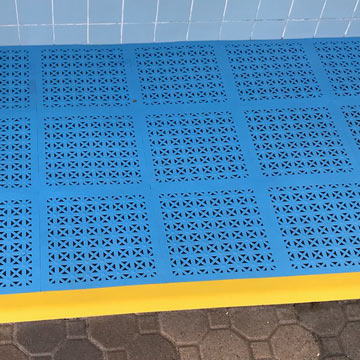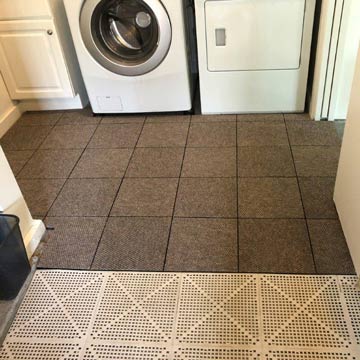 Choosing a shower floor that looks attractive, provides traction, prevents slipping, and is easy to clean may feel overwhelming. With so many options available and so many claims being made by manufacturers, you may find yourself wondering what the best shower flooring is. 
Greatmats provides the best products at the lowest prices while being backed by amazing service, unmatched quality, and fabulous warranties. Regardless of your ideas and design preferences, Greatmats has a shower floor that will work perfectly in your spray down space. Whether your project is large or small, Greatmats has a solution for it all. From PVC and foam to rubber and plastic, regardless of what your preference is, it's likely offered at Greatmats.
Fast Draining Outdoor Shower Tiles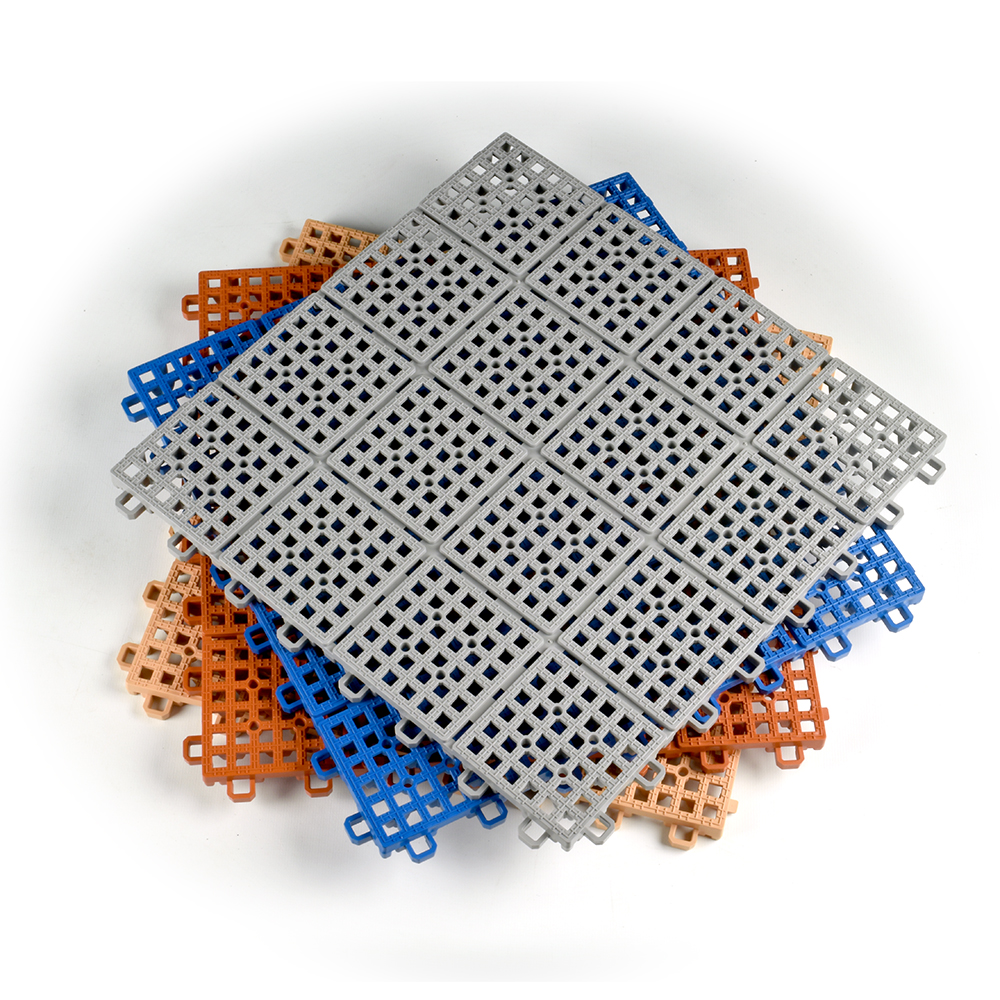 Patio Outdoor Tile
is a shower floor solution that performs really well. These non slip tiles are made of PVC material, and they are really fast drying. The surface texture on this product makes it a safe wet area tile, and water will drain through quite quickly - preventing standing, soapy or dirty water. 
Each 1x1 foot interlocking tile is lightweight and makes installation a breeze. This tile is designed to prevent the growth of mold and mildew by allowing for airflow. These tiles are suitable for virtually any conditions, and they have been UV treated; so, if you have an outdoor shower area, this product could be the perfect solution. It is super low maintenance, and it is easy to clean with a mop and household cleaner.
Find them in four color options as well as black tiles.
StayLock Indoor/Outdoor Floor Tile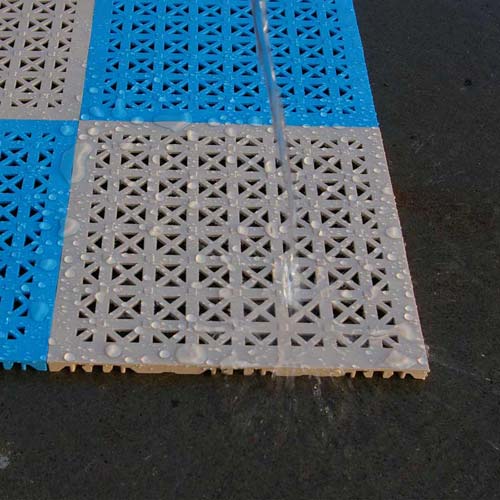 Perforated StayLock tiles
are a really good option if you're looking for indoor/outdoor shower floor options that are gentle on bare skin, non-skid and rated for falls. Although suitable for any wet area, this is a super great choice for young kiddos or elderly who are prone to slipping as it has an ASTM fall height rating on 20 inches.
This soft tile system is made in the USA, is waterproof, and is designed to allow for excellent drainage. These flooring squares provide for a quick and easy, DIY installation with an active locking connector system, and once in place, they will not separate unintentionally. 
Cleaning the modular shower floor is easy to clean with vinegar or baking soda and hot water. Each tile is 1 foot by 1 foot and made of durable plastic material, and it will perform well in a wet setting for many years. 
StayLock tiles are available in black as well as five other color options.
SoftFlex Indoor Flooring for Wet Areas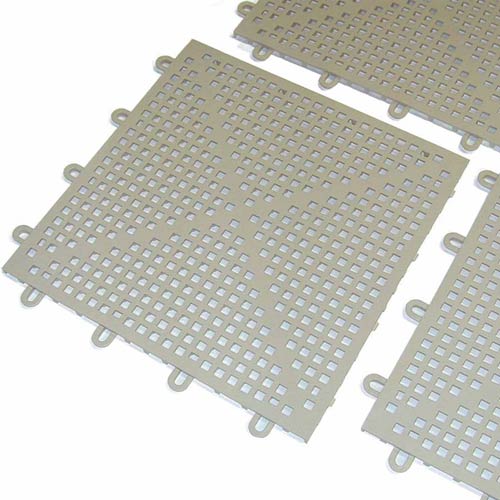 This colorful,
anti-fatigue PVC shower floor
product is an excellent option for an indoor shower. This soft cushion flooring is made in the USA with a unique texture designed for both comfort and safety. It has been designed to allow for water flow-through with its raised design, and it also allows for air flow beneath for more thorough drying. There is no adhesive needed to install this shower floor, and the result is a waterproof, slip-resistant, antimicrobial surface. 
The
Herontile
is a similar product to the SoftFlex with a unique look. These tiles can also be rolled up for storage or deep cleaning underneath.
Heronrib Roll Out Matting for Showers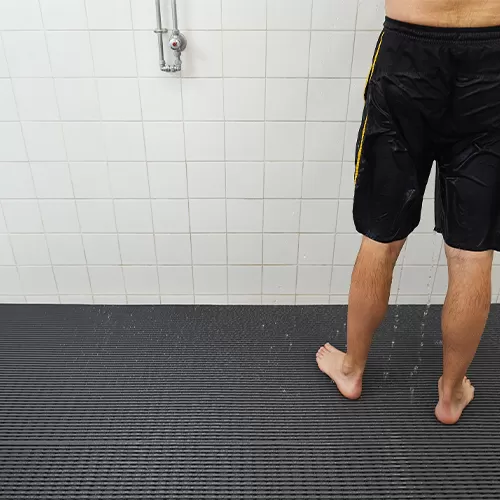 Heronrib Wet Area Safety Matting
look and perform well for indoor or outdoor showers. The high-end matting is easy to install just by rolling out the matting. The open grid design provides excellent drainage. The mat has a slip-resistant texture, but is soft on barefeet. This shower floor adds secure footing to wet areas. This matting has the benefit of having anti-microbial and anti-fungal properties. The matting can also be cut to fit for smaller shower rooms.
For a more economical roll-out matting option, check out the
Floorline Matting
.
Greatmats - for your Shower Floor Needs!
Choosing a shower floor for your indoor or outdoor space can take some time and research, but taking the time to find one that features the benefits most important to you is well worth the investment. 
At Greatmats, there are numerous products available that will look attractive while performing well. The friendly customer service team at Greatmats can help you find the best product for your project - based on the size and location of your shower, your design preferences, and your budget. They will help you find the product that will be the perfect complement to your shower space. 
Regardless of the flooring solution you choose, you simply can't go wrong when you purchase from Greatmats.