What's The Best Grey Wood Flooring - Foam, LVT and Plastic Tiles
By Lisa Hobbie Created: December, 2020 - Modified: October, 2023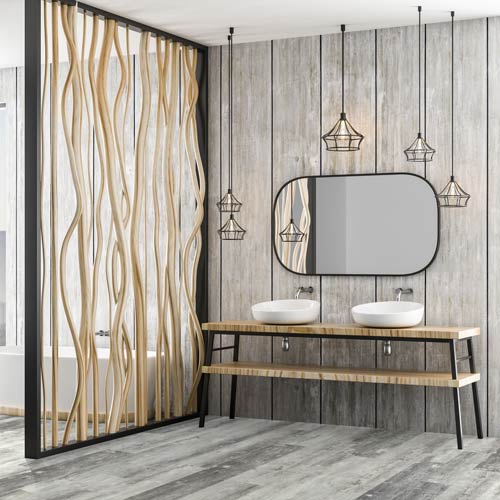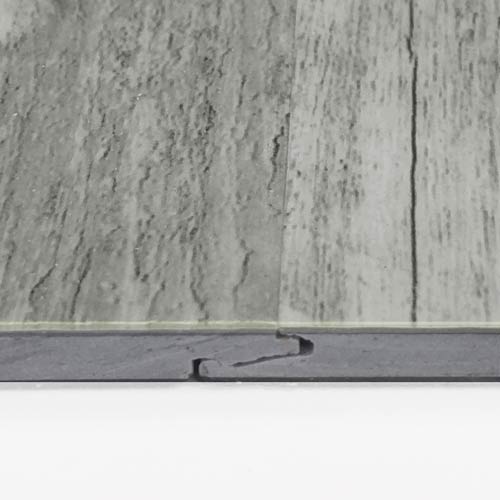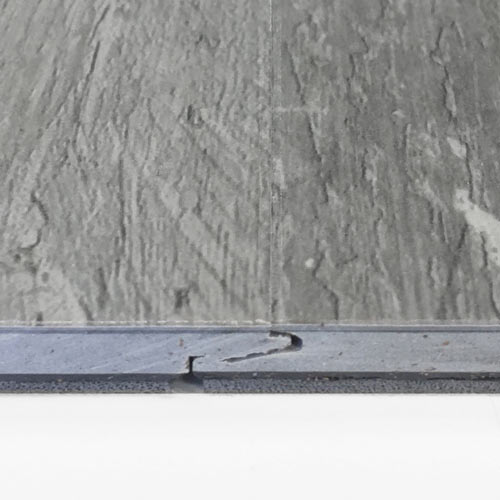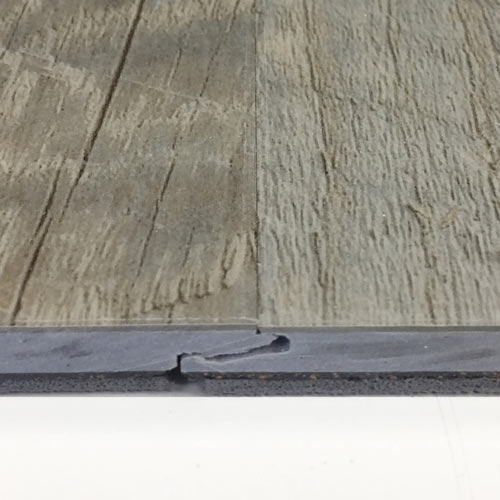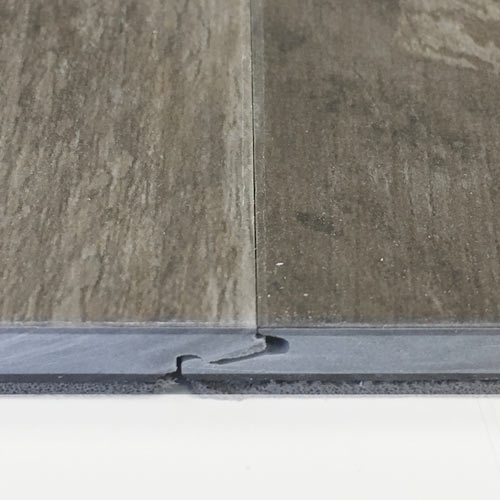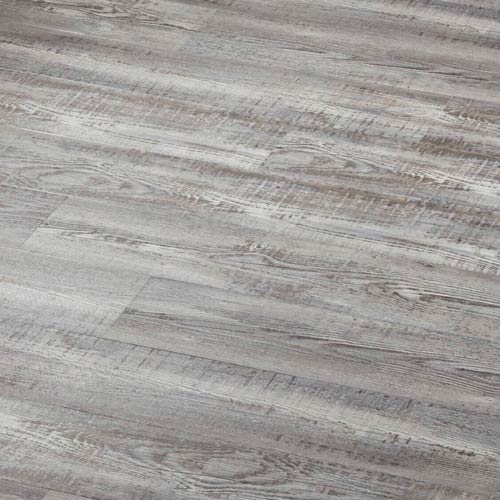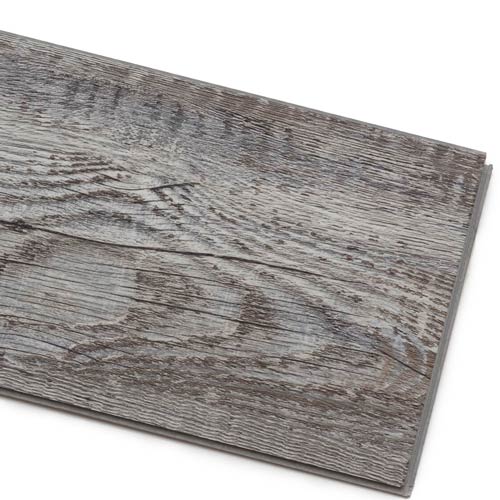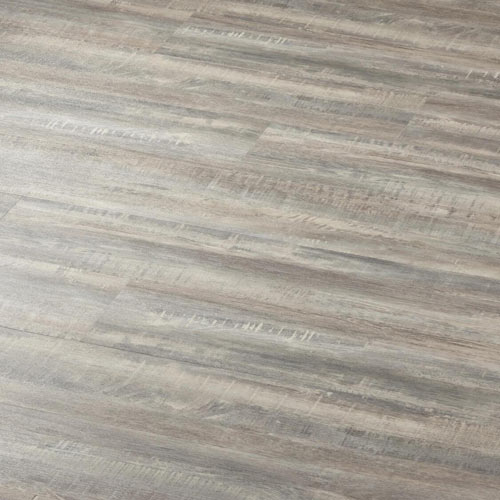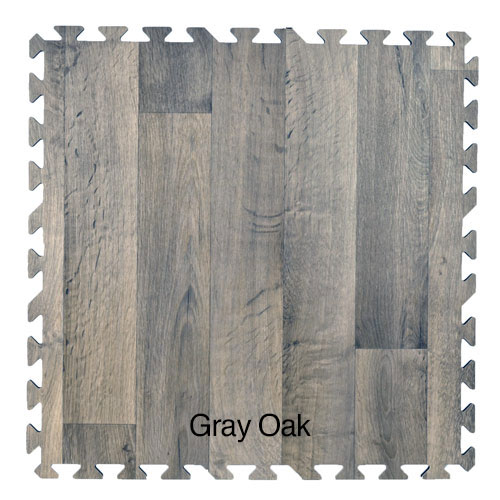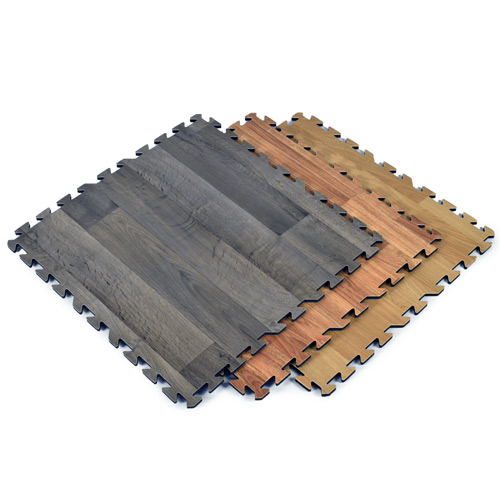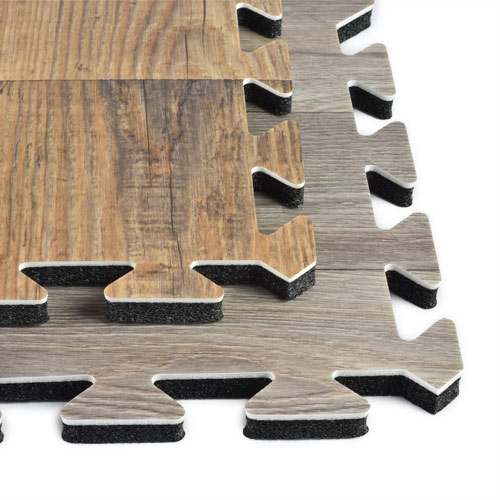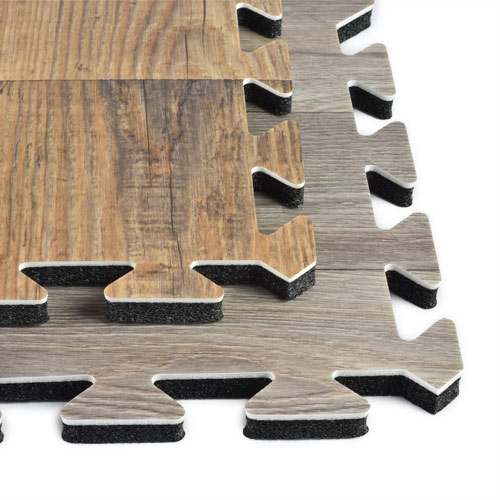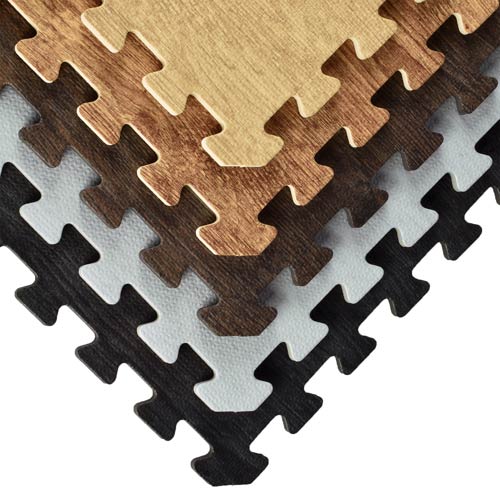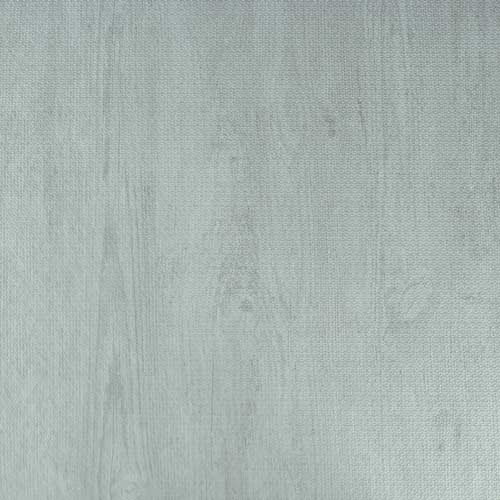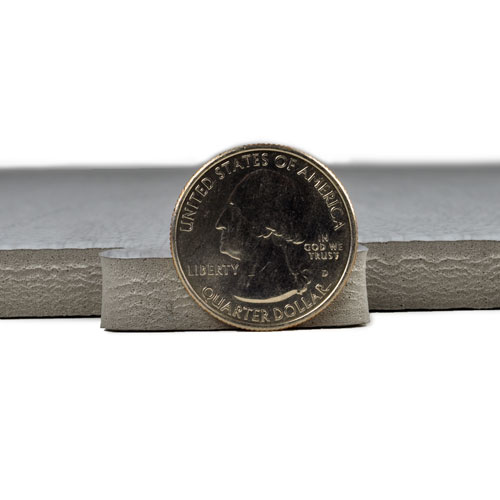 Grey wood floors
are among the hottest trends for home and office, right now. Grey is appealing for its neutral appearance and ability to match just about anything to it. Whether you like the look of a chic, farmhouse room or a rich, formal space, grey wood floors complement both. . . and everything in between. If you're looking for fun gray wood flooring ideas, Greatmats is your one-stop shop. Offering the best selection of laminate, vinyl plank, tile, and other faux wood products on the market.
Wood Grain Premium Foam Tiles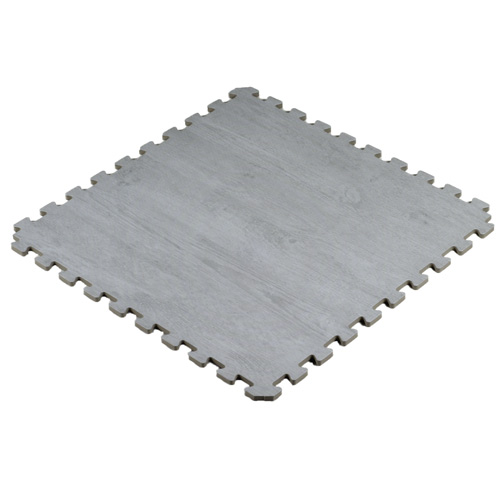 An affordable and attractive option for greywood floors is the Wood Grain Premium Foam Mat. If you like the look of light grey wood but prefer an economical, low-maintenance option, this is a suitable solution.
These faux wood tiles are soft and cushioned with a 3/16 inch thickness of EVA foam and are waterproof, lead-free, and latex-free. The tiles are each 2x2 feet long and come with border strips. They present a clean, classy, and low-maintenance flooring solution that is very affordable.
Reversible Wood Grain Foam Tiles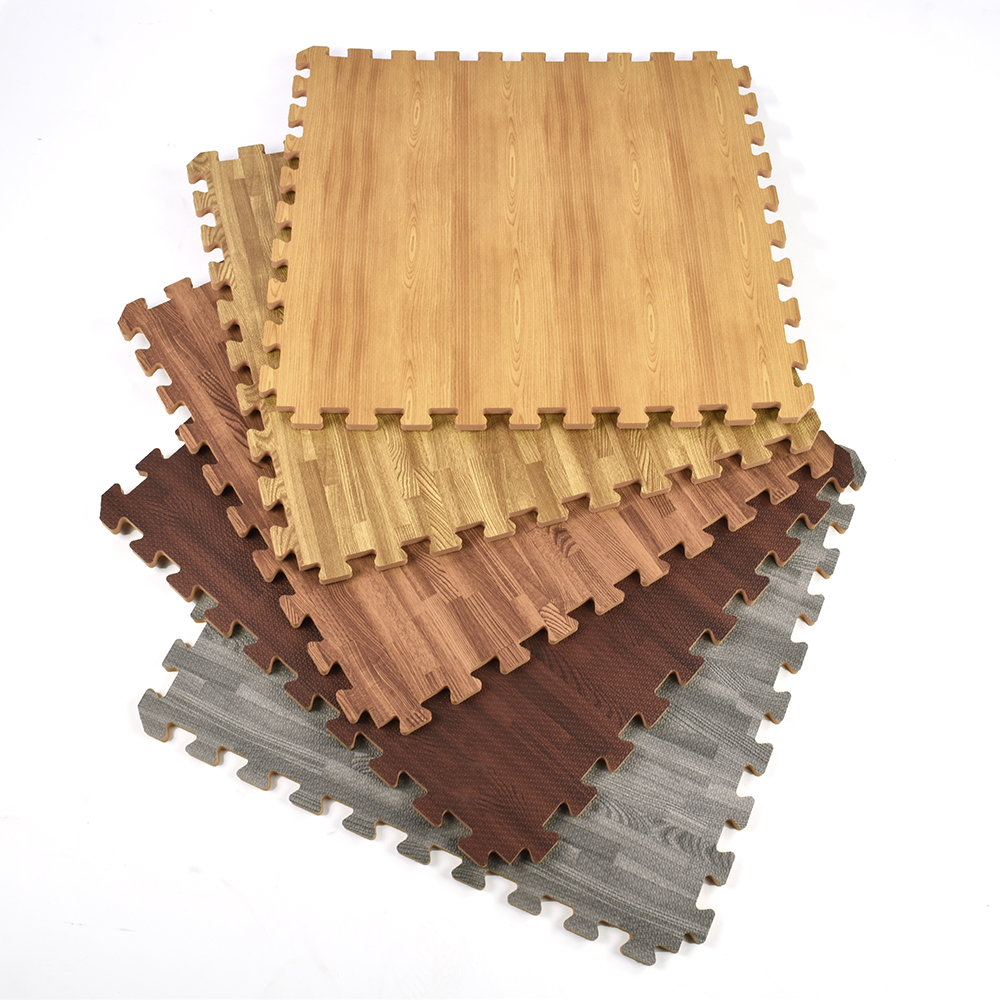 Another foam tile option is the Reversible Wood Grain foam product. It too provides an attractive flooring solution that is cushioned, durable, and waterproof. Each foam tile is 2x2 feet and nearly three times as thick as the previous option with ½ inch of EVA foam.
The tiles are lead-free latex-free and easy to install. Although the tiles are foam, they provide effects of oak, gray, and other light and dark wood color varieties. The colored foam core helps keep the flooring looking its best - even if the surface starts to wear.
With its thatch surface on the reverse side, the tiles can simply be flipped over and used that way to preserve the wood grain finished side. This flooring solution is very easy to clean and maintain. It's an affordable option if looking for greywood floors and wood alternatives.
Rustic Wood Grain Tile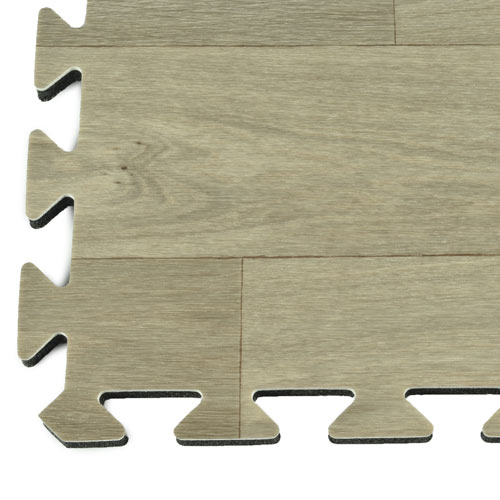 If you'd like the grey wood floor look of rustic barn wood, this is an excellent product. It is designed for use at events or trade shows, but it really is an excellent solution for virtually any setting.
This flooring is topped with vinyl and made of a foam core. It's waterproof, and it provides excellent anti-fatigue cushioning. Although durable, this flooring isn't suitable for super-heavy furniture without furniture coasters or high-heeled shoes.
When using this for an event space, the optional beveled edge option provides a safe edge that will help prevent tripping hazards. This tile is easy to install without adhesive, and it's very lightweight. Its unique, rustic woodgrain finish makes it among the most attractive options available, it's worth every penny.
Cottage Tour SPC Tile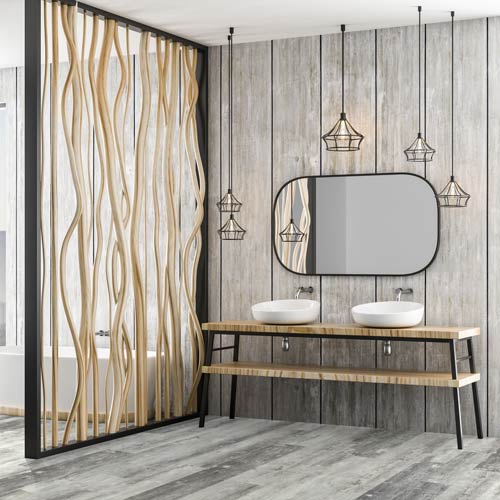 A very attractive gray wood floor alternative is the Cottage Tour Stone Plastic Composite flooring. This is another great option if you want one that is farmhouse-inspired.
This beautiful product is Floorscore certified with a water shield core. It is phthalate-free and features beveled edges and a sound control underlayment. The flooring has reclaimed wood graphics and micro-beveled edges, and it comes in stunning shades of brown and gray.
It will last for many years with its rigid core technology, waterproof benefits, and 35-year residential warranty. This is an extremely economical flooring solution.
Comfort Tile Plus Center Tile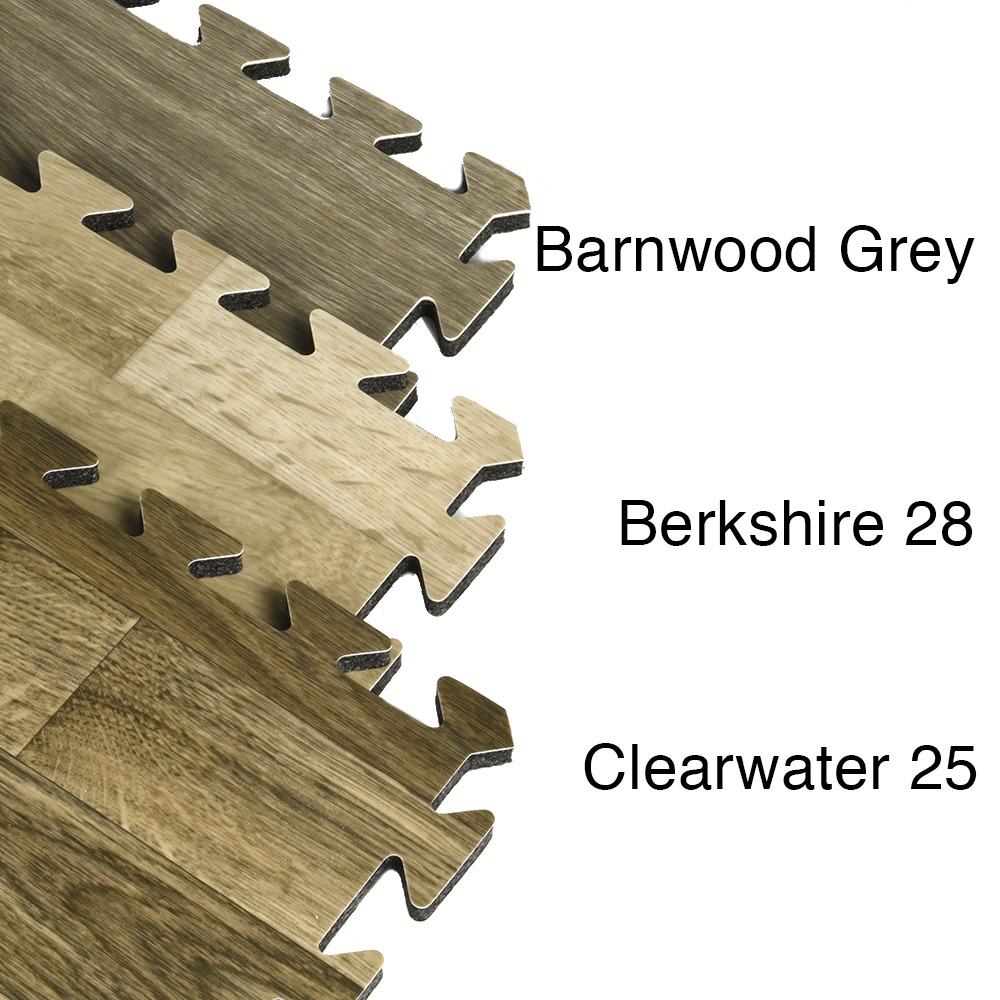 The Comfort Tile Plus Center Tile is another attractive option for those shopping for greywood floors. If you like the look of traditional hardwood but prefer the low-maintenance benefits of foam tile, this is a great option.
Another ½-inch thick EVA foam option, this product is non-absorbent, lightweight, and portable. It can be installed over any hard, flat surface without the use of adhesive. Even though it's not the strongest product on the market, it delivers anti-fatigue cushioning and attractiveness in a tile that is easy to maintain and clean.
The closed-cell foam base layer is also a great insulator, so you get an attractive product with many benefits.
Envee Tacky Back LVT Planks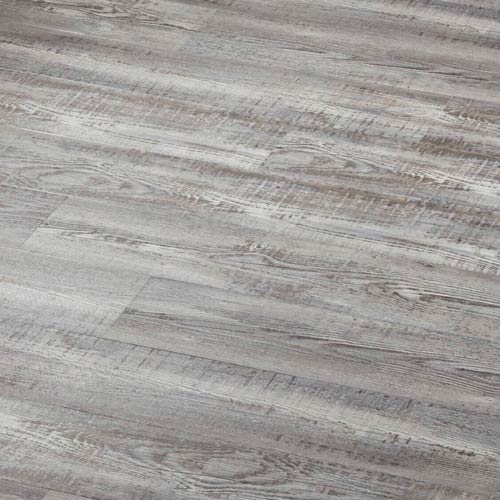 Among the most attractive grey, wood floors are the Tacky Back LVT plank product. This commercial-grade floor is ideal for someone who likes a classic look. It has an appearance similar to real wood, yet it is slip-resistant with a patented self adhesive backing and a dirt-tight surface.
The LVT planks resist mold and mildew and perform well in high-traffic areas. They're also super easy to clean with a vacuum or damp mop. This affordable product has so many great benefits!
Greatmats - For Gray Wood Floors and Wood Floor Alternatives!
If you are in the market for gray wood floors, Greatmats is your one-stop shop. There are other flooring solutions other than those highlighted, and the amazing Greatmats staff is ready to help you decide which product would best fulfill your needs and preferences.