What Is The Best Discount Flooring For A DIY Project?
By Lisa Hobbie Created: April, 2021 - Modified: December, 2022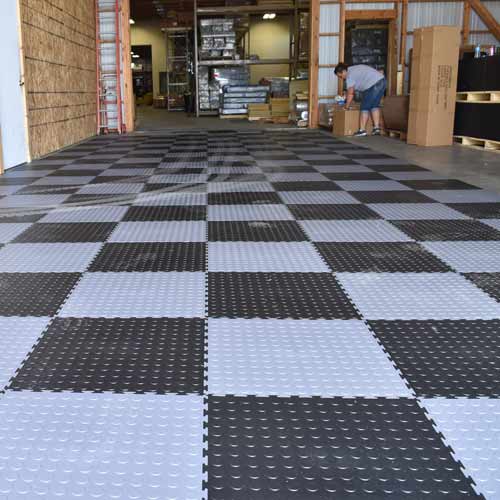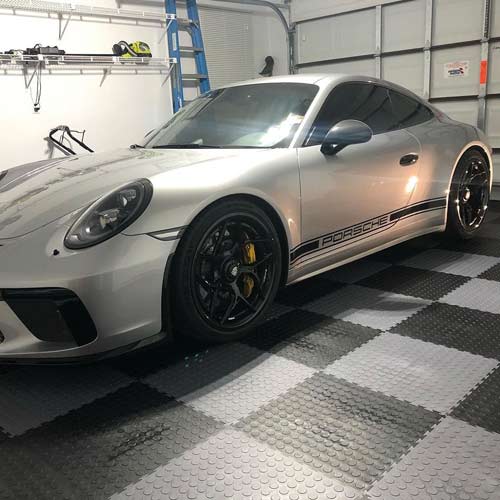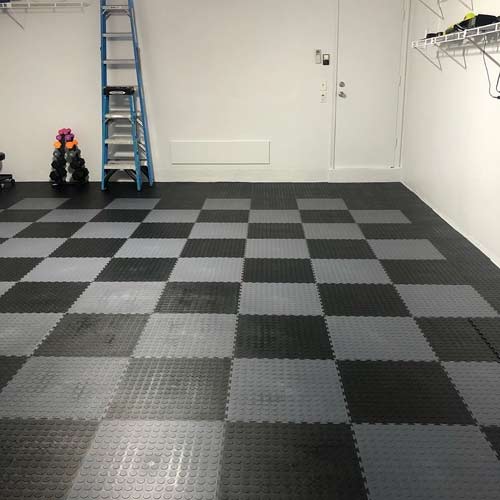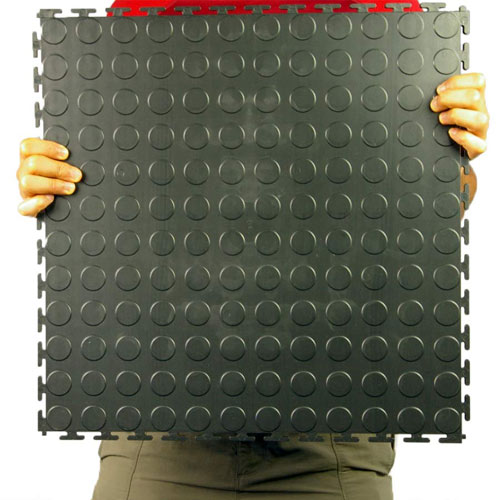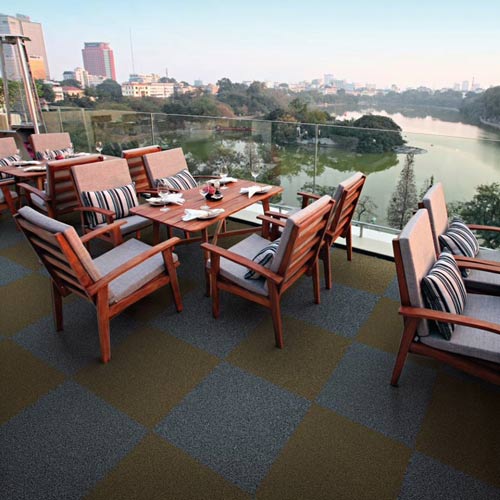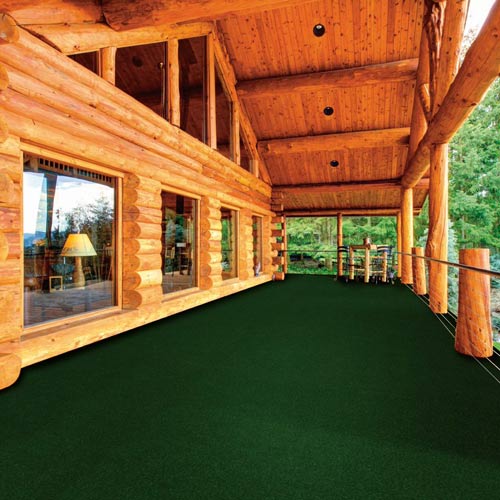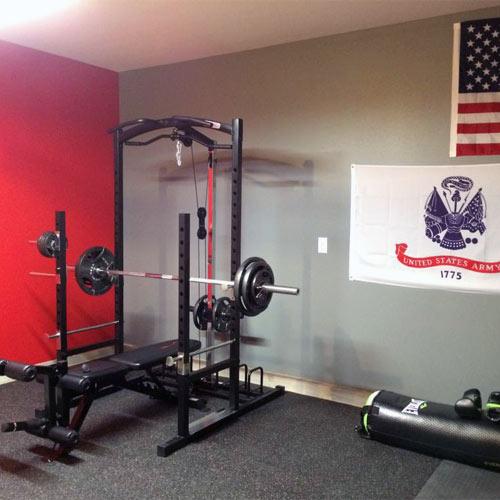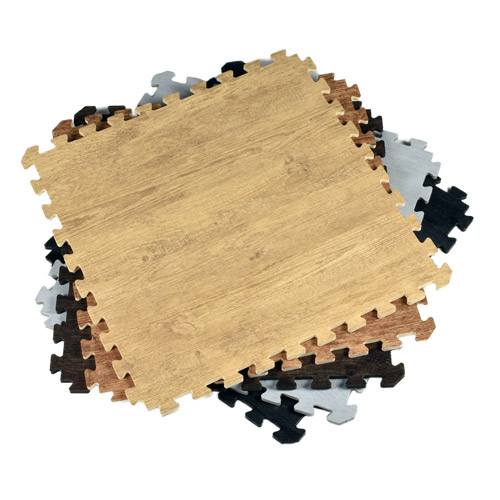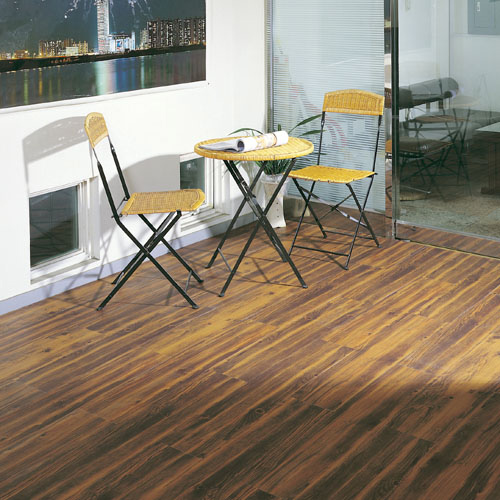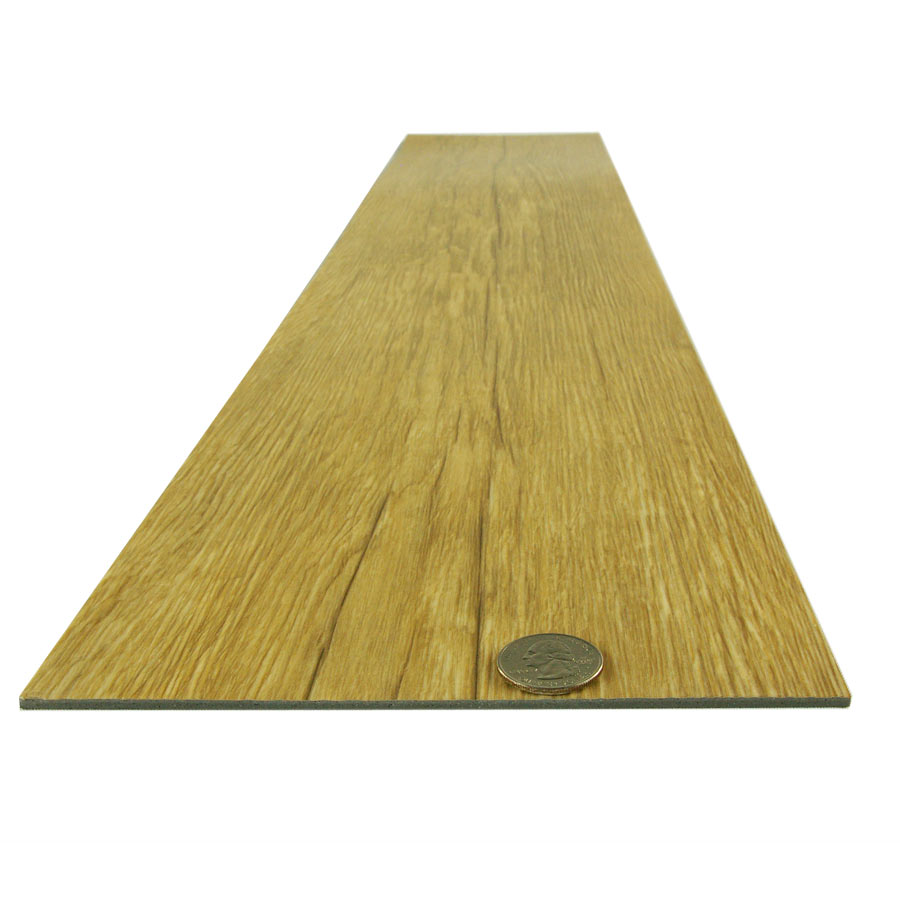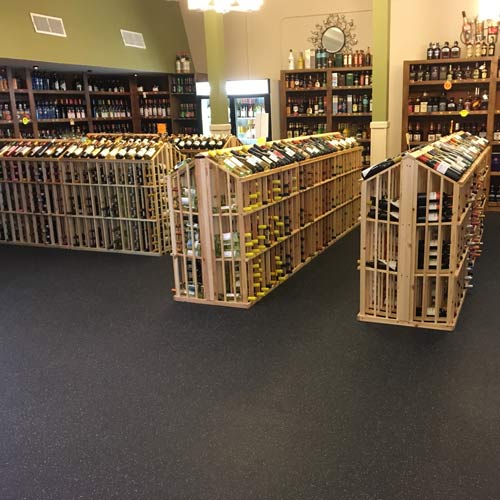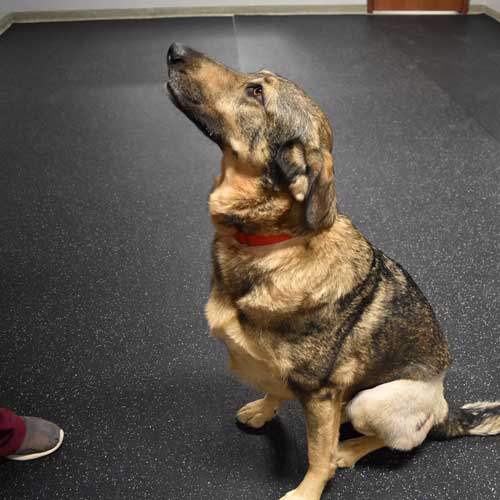 Are you looking for a great, discount flooring option that will also serve as an easy
DIY project?
You have come to the right place. Greatmats specializes in all things flooring - from hardwood, vinyl tile, and rubber to foam, laminate, and a huge warehouse of everything in between. Among the many options from which you can choose, the following 8 are among the best:
These discount flooring options are made of a variety of materials, and they are suitable for multiple applications. Let's take a closer look at the many benefits and features that they each offer.
Discount Foam Flooring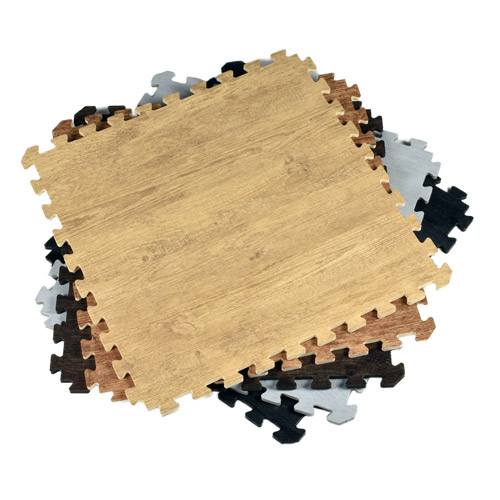 Wood Grain Foam Tiles offer a wood look in a product that is the perfect blend of cozy comfort and aesthetic appeal. Even though they are quite economical, at roughly $1.40 per square foot, they truly resemble a realistic, rich hardwood. Available in a variety of wood grain designs, including grey and black, they go with any style or decor.
They are waterproof, and free of latex and lead. As far as DIY goes, this process is a breeze. Simply lay them down on a flat surface and piece them together like you would a puzzle. They interlock tightly together leaving virtually no gaps. This product carries with it a 1-year limited warranty.
PVC Discount Flooring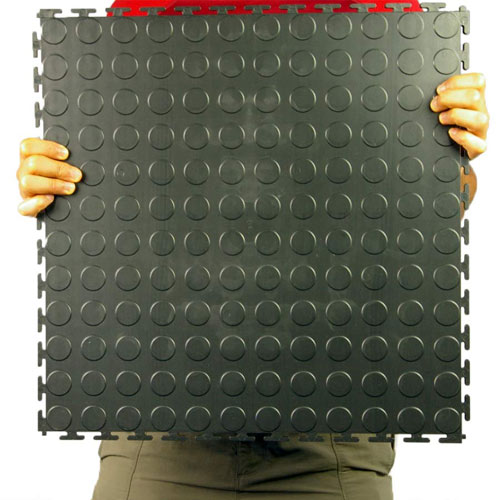 Home Garage Coin Top PVC flooring is a classic garage floor tile that offers a surface that is non-slip, durable, versatile, safe, and easy to clean. You'll love it for a DIY project, as it can be installed over an existing subfloor by interlocking the pieces together like you would a puzzle. They are conveniently sized, so you can certainly do it alone, and a dry lay installation process typically works just fine. Once installed, the raised coin pattern reduces slipping from foot traffic and vehicles.
They are strong enough to withstand the weight of tools, vehicles, and more, and they are waterproof and resistant to oil, gas, solvents, caustics, mold, mildew, and ozone abrasion aging. Priced at less than $6 per tile which provides 2.77 square feet of coverage (about $2.15/sq. ft) and backed by a 10-year warranty for wear and manufacturing defects, this option provides excellent quality and value.
Vinyl Discount Flooring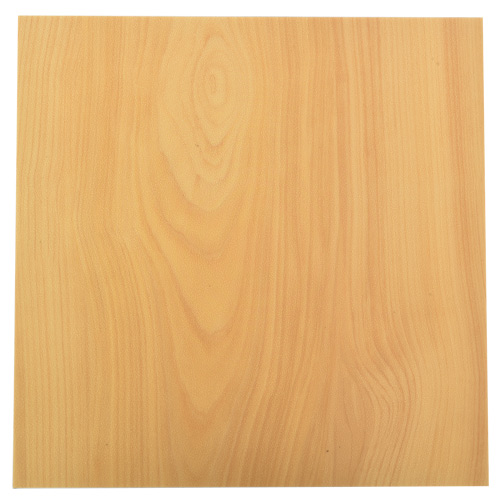 Peel & Stick Maple Grain Vinyl Tile is a super popular DIY flooring solution, and installing it is truly as easy as peeling a backing off and sticking it to a flat, solid subfloor. This is a super economical option that is perfectly designed to look and perform well in basements, kitchens, entryways, garages, living rooms, dining rooms, and more.
This tile will not expand when moisture is present like some cheap laminate products do, and it is very resistant to water. It is a commercial grade product with a wear resistance surface, and it is available in other faux wood options, as well, like oak, cherry, and walnut. Priced at about $1.65 per square foot with a 5 year limited warranty, this is a perfect mix of value and affordability.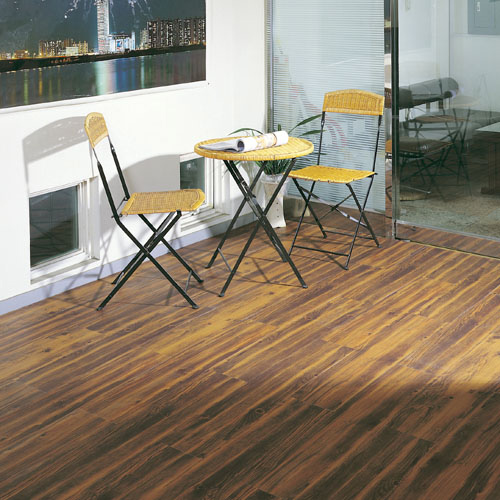 LVT Rustic Wood tiles offer a long-lasting and attractive floor made of 67 percent post consumer recycled PVC. This luxury vinyl tile is suitable for commercial or residential applications, and it's relatively easy for a DIY project.
It is installed using a glue down application process that results in a smooth, wood grain floor which is non-absorbent. There are a number of popular colors to choose from, and it comes with a 10-year commercial and 25-year residential use warranty. Priced at only $2.20 per square foot, you really can't beat the value offered by this product.
Discount Carpet Flooring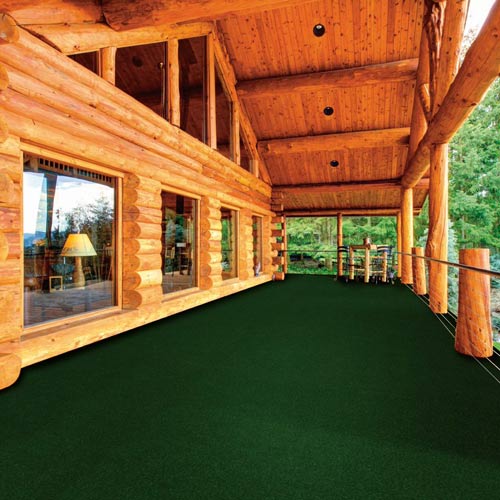 Grizzly Grass Carpet Tiles are a product specially engineered to be used in home, commercial, or retail spaces. This robust carpet naturally resists stains, fading, and soiling, and it is made with recycled fibers that will not fray or pull out. It's available in four different color options to mix and match if you please, and it is lead and latex free.
It is another super easy DIY project with a simple peel and stick adhesive. Its patented fused-core fiber lock system for performance and durability keeps this floor looking and performing well for years to come, and it is priced at just $1.70 per square foot.
Discount Rubber Flooring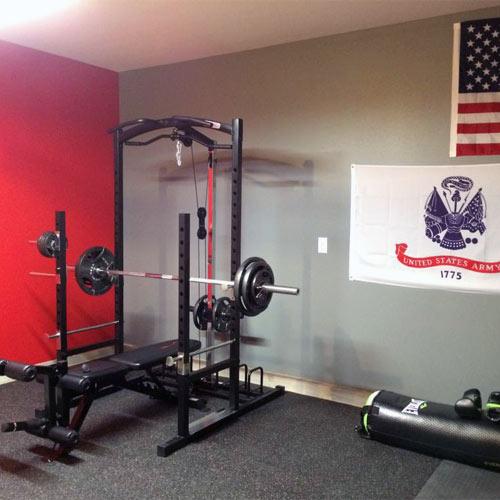 Rubber Flooring Rolls 1/4 Inch Regrind Confetti offer an economical option for those shopping for discount rolls. These are 4 feet wide and can be custom cut to any length. For a DIY installation, simply lay the rubber mat roll over a smooth, flat surface. Use double-sided floor tape to attach the roll to the subsurface. These are made of recycled rubber in the USA, and they are priced at about $1.30 per square foot. They are best suited for gyms and weight rooms.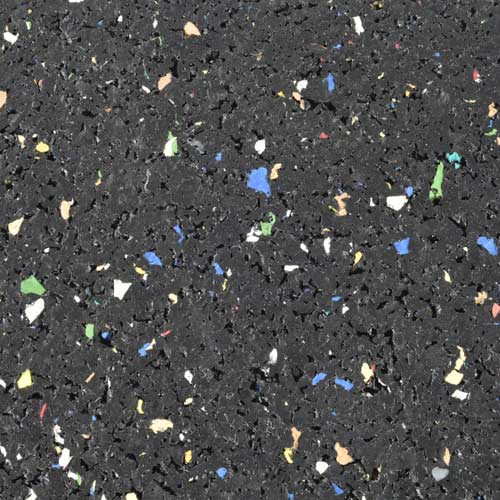 Rubber Tile Interlocking 2x2 Ft 1/4 Inch Regrind Confetti Pacific is a rubber mat product made of second run material offered at an affordable price. This economical rubber tile has tiny flecks of color, and it's made of recycled rubber in the USA.
This tile is made to endure tough, high-traffic environments, and it boasts construction that results in a smooth, seamless surface without gaps. It's priced at about $1.85 per square foot and is suitable for gym and athletic floors and store rooms.
Greatmats - For the Best Discount Flooring for a DIY Project!
Greatmats has a wide variety of DIY flooring options from which to choose, and the products highlighted only skim the surface of what is available. All are available at the best prices you can find anywhere, and there is something for everyone. If you are interested in exploring other flooring solutions, or, if you have questions about the products highlighted, feel free to reach out to the knowledgeable customer service agents who are ready to help.