What are the 5 Best Portable Dance Floor Options
By Kyle Schurman Created: September, 2019 - Modified: November, 2021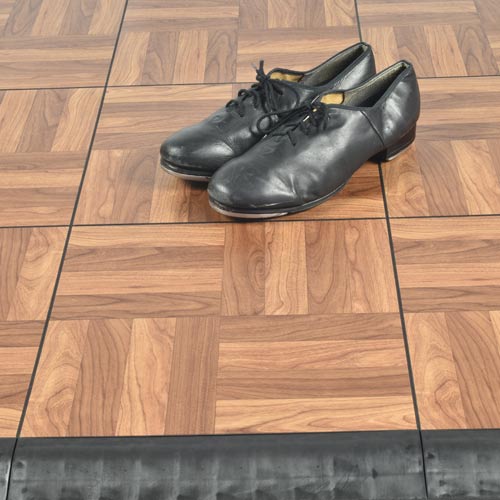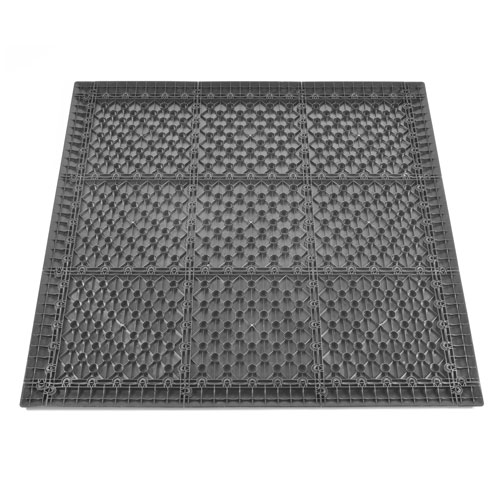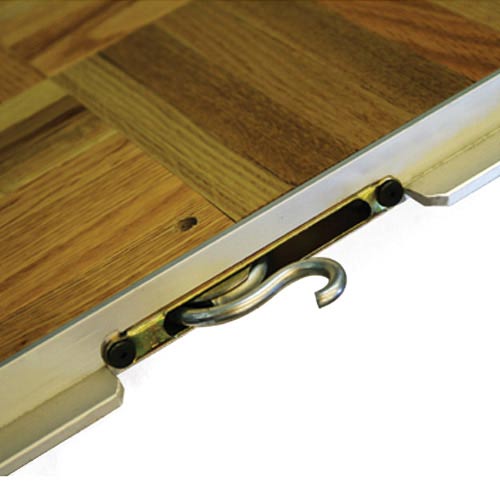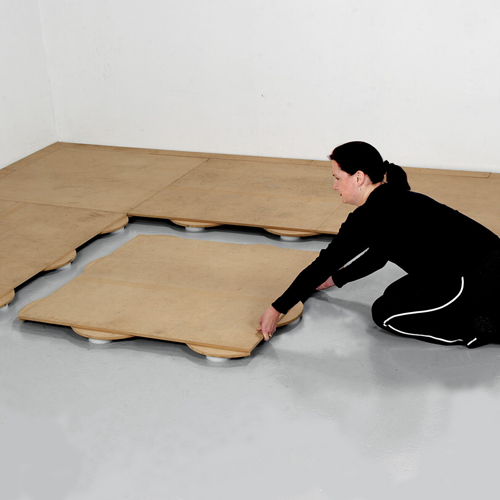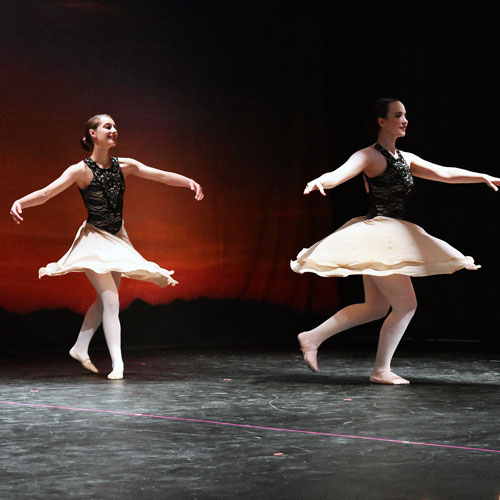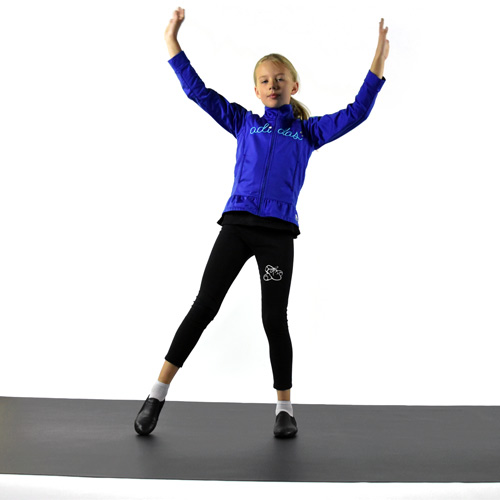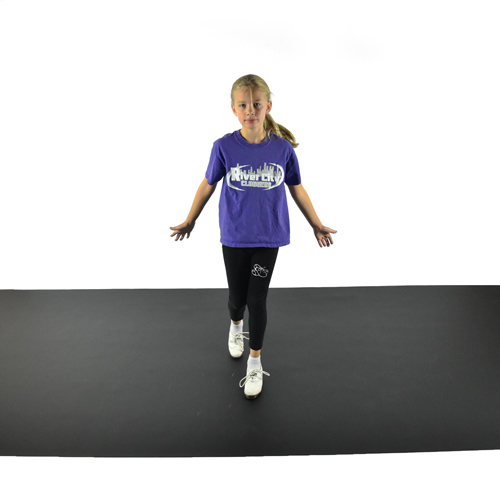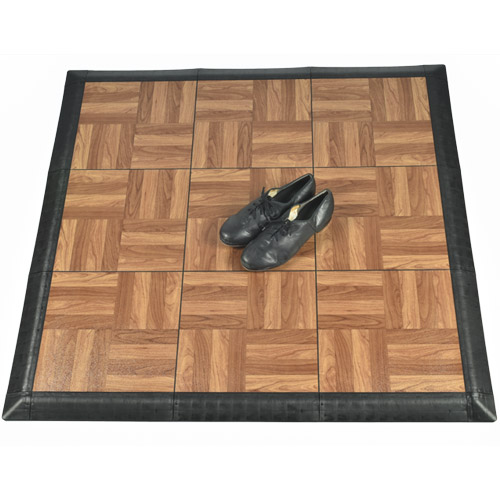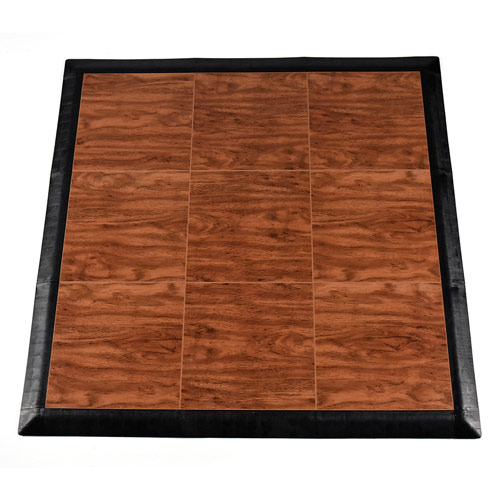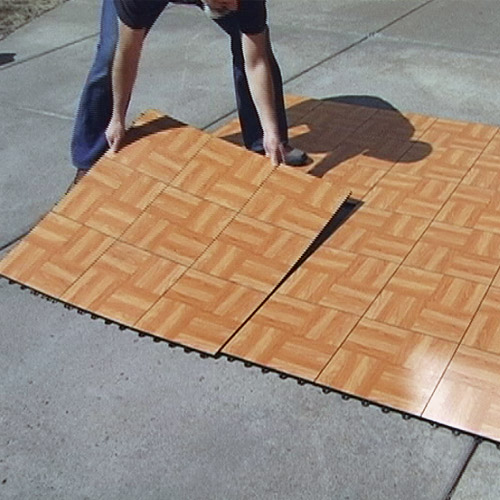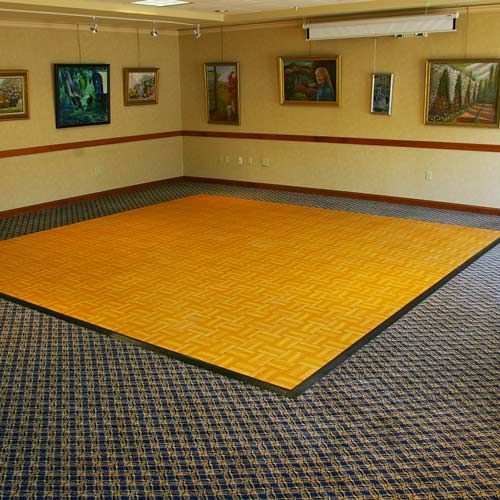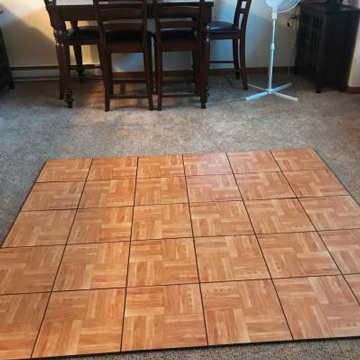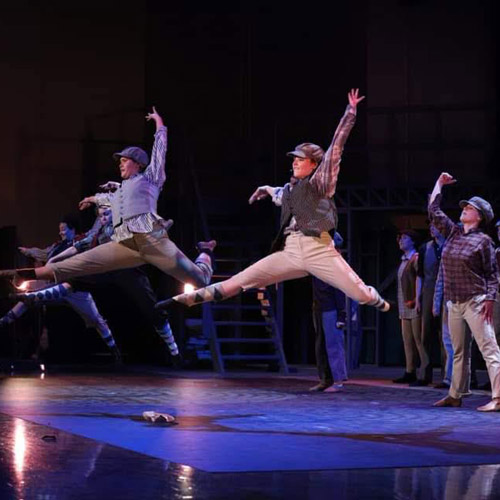 Finding just the right
portable dance floor
for practice at home or for a recital at a studio can be a challenge, especially if you may be working with multiple types of dance.
Fortunately, with so many different options available, you can make the correct choice. Think about how you plan to use the portable flooring, and then select a product that matches those requirements.
Even though purchasing your own floor for dance may seem daunting, it has advantages over using a rental floor, including a cheaper price over the long run and the ability to use the floor whenever you want.
Here are five portable dance floor products you can purchase that deliver excellent build quality and value.
1. Portable Dance Floor Tile 1x1 Foot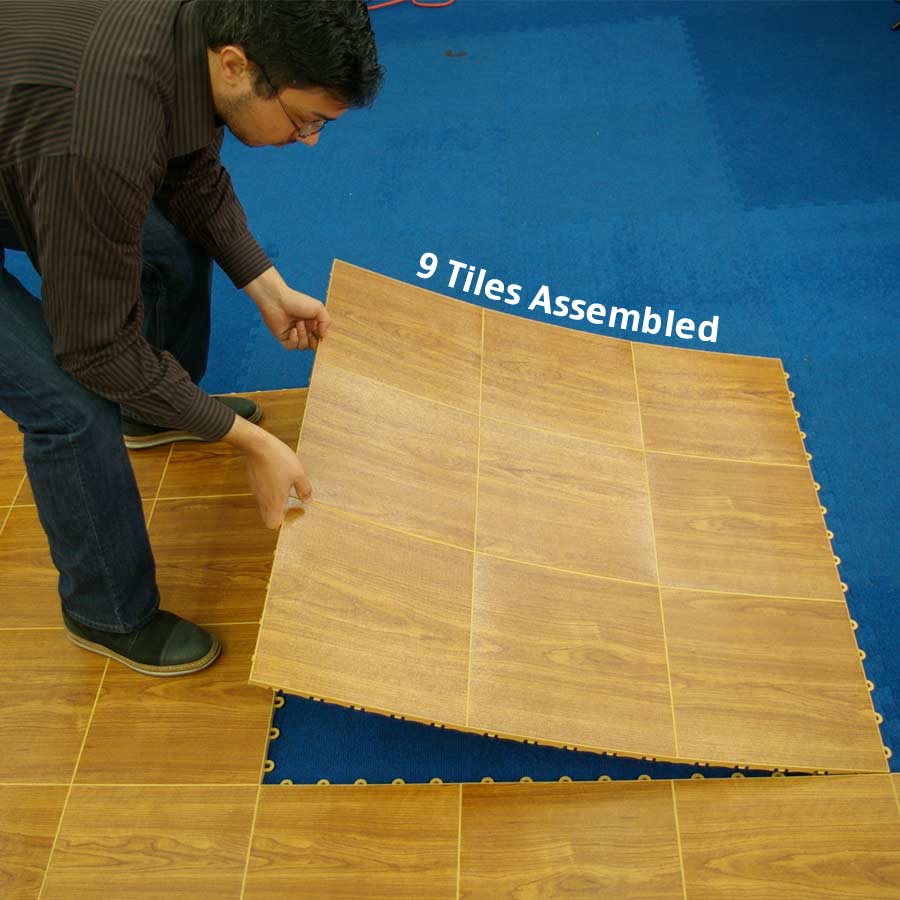 The
1x1 foot Dance Flooring Tile
product is a versatile flooring option that's perfect for numerous types of dance. It has a beautiful wood grain look in its vinyl on plastic construction. The design of these individual portable dance floor tiles is appropriate for display in a studio or for at-home practice.
The individual pieces snap together with a hidden interlock system, resulting in a clean, professional looking finished flooring. The interlocking tabs are designed to be used repeatedly, making this option ideal for situations where you must put together and take apart the floor on a regular basis.
Each unit measures only 12 by 12 inches and weighs 2 pounds, so you can move a stack of them to different locations in very little time, enhancing their portability. With this product, you can create almost any size of coverage area.
2. Portable Home Dance Flooring Kit 3x3 Foot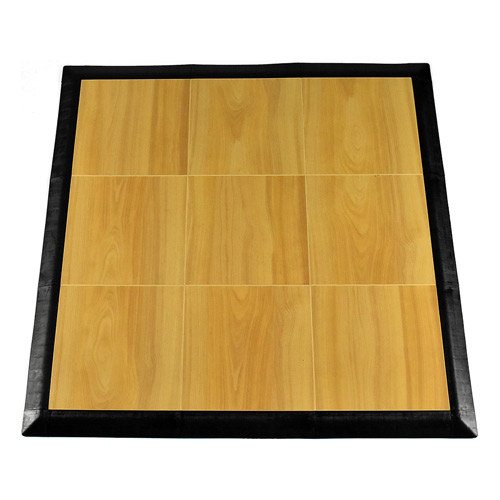 A pre-sized coverage area in a portable dance floor can be a nice choice. A kit, like the
Home Dance Kit 3x3 Ft
product, will deliver a set coverage area with a beautiful finished look.
It's perfect for practicing or giving lessons at home. Each student can have his or her own practice area. (For a larger coverage area, connect multiple kits together.)
This kit contains nine interlocking pieces that each measure roughly 12 by 12 inches. After assembling the tiles into a square shape, you can add the included border pieces around the exterior to deliver the desired finishing touch.
The vinyl on plastic construction in these tiles creates a nice sound and surface for many types of dance. Because of the raised base in the kit, it even can be used temporarily as an outdoor dance flooring for practice in the backyard on a nice weather day. (Just pick up the tiles and store them inside after practice.
3. 3x4 Foot Seamless Portable Dance Mat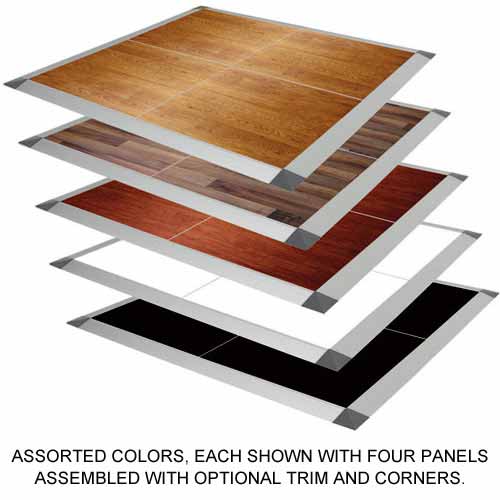 For those who prefer the portable dance floor in a single piece, rather than as interlocking tiles, the
3x4 Ft Seamless Solid Color Cam Lock
dance mat product is a smart choice, especially for a studio setting.
With a coverage area of 3 by 4 feet, it works nicely for practicing. It's also the perfect size to take along for performing at a remote location.
It consists of a solid plywood core with a premium linoleum surface and a polyurethane-coated back. Cam-lock fasteners ensure the unit stays together, even when placed under stress. Cam-lock pieces are larger than screws, making it easier to keep track of them.
This is a commercial-grade portable flooring, meaning it will stand up to regular usage while giving dancers a sturdy setting for all kinds of dance.
4. Sprung Dance Floor Full Panel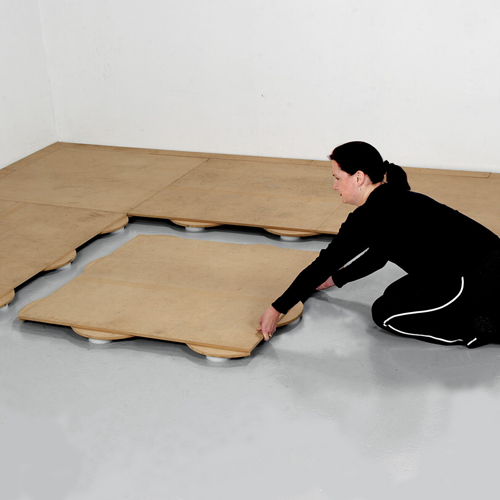 To create a large coverage area in a dance friendly subfloor, while still maintaining portability, try the
Sprung Dance Floor Full Panel
product. It's a bit larger than some other portable dance subfloor options, but it has plenty of durability.
Each panel measures 42 by 42 inches in size and slides tightly into adjacent panels, allowing you to create the perfect coverage area for your needs. It can be assembled and disassembled multiple times, so you can carry it wherever it's needed.
This is a heavy duty sprung floor, using closed cell foam pads that provide the cushioning to keep dancers safe and injury-free. It incorporates WaveLock technology, which eliminates dead spots in the floor that can cause mis-steps.
5. Rosco Adagio Touring Portable Tap Dance Floor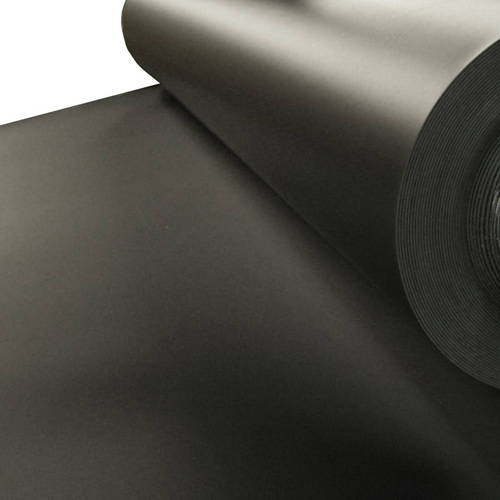 For professional dance organizations that need to have a temporary marley dance floor that covers a lot of space in a hurry, the
Rosco Adagio Touring Portable Tap Floor Full Roll
is a great choice.
This marley floor ships as a full roll, which gives it 534 square feet of coverage, which is far larger than many other portable floors made for performing arts. It has a thin design, measuring less than 2 mm, which reduces the weight versus some other rolls of flooring. It's the best choice for covering large areas while touring.
Customers will use this floor roll for any type of dance, including tap, ballet, and modern. It even works for covering the stage for a musical.
The roll consists of a vinyl material that delivers an especially pleasing sound with tap dancing. Even though this floor is thin, it's able to accommodate many different kinds of dance shoes safely.