Kenpo Mats - MSD Kenpo Karate Endorsement
By Brett Hart Created: August, 2018 - Modified: March, 2020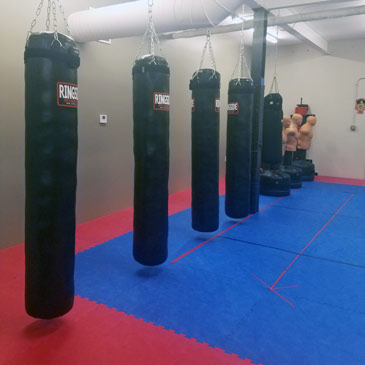 Former Army Major Robert Guida opened his MSD Kenpo Karate studio in North Tonawanda, New York, four years ago and has seen 10 percent growth each year, bringing his 2018 enrollment to 51 students.
''The system I teach is the Vigoroux Kenpo System, 24 tech per belt, and I am the only person around Buffalo to teach the complete Ed Parker 24 Technique system,'' Guida says.
Starting his own training with the Praying Mantis Kung Fu system at age 18, Guida quickly added Hapkido and Nihon Goshin Aikido (NGA) to his repertoire.
''I loved NGA and stayed there for almost three years until I left for the Army,'' he said. ''While in the Army, I dabbled in many arts but never seemed to take anything serious until I left the Army, went home and found my first Kenpo school. I walked into the school before the owner had officially opened, and he told me about Kenpo - it was love at first feel! He taught a version of Tracy's Kenpo mixed in with his own personal material.''
After 4 years of studying there, Guida earned his black belt, opened a school of his own, and began a three year stint of studying the Paul Mills Kenpo system. He's now spent the last year studying under Mr. Frank Vigoroux.
Discovering Greatmats
While looking for mats for his school in 2014, Guida came across Greatmats Grappling MMA Mats and was impressed by the price and quality.
''I trained for years in NGA and Kenpo on the thin, hard puzzle mats that everyone uses,'' he said. ''They are ok, but I wanted something thicker and softer, but not too soft that my feet would get stuck when trying to move. They were perfect.''
A few months after installing his first set if mats, Guida expanded his matted area - and then did the same a year later.
''I added more mats and what I loved is that they didn't swell or move or loose their shape,'' he said. ''In fact, I am about to expand and order more, and I have no doubt that the new ones will fit on the old ones perfectly.''
''I have run a few seminars at my place and every time other school owners come to my place they comment on the mats. EVERY TIME. They are perfect for any martial art.''
Robert Guida
MSD Kenpo Karate
North Tonawanda NY 14120