What Are The Best Interlocking Wrestling Mats?
By Lisa Hobbie Created: April, 2020 - Modified: August, 2020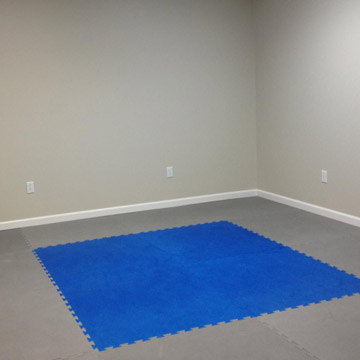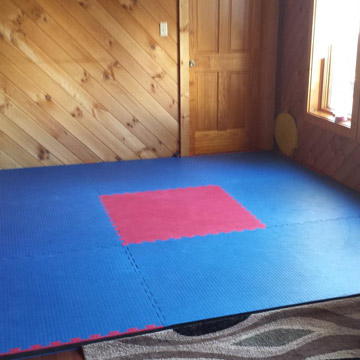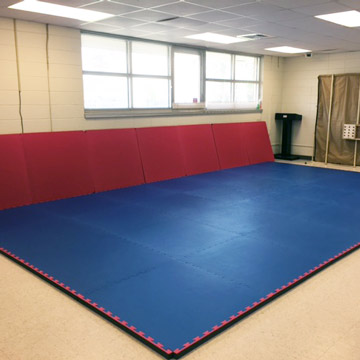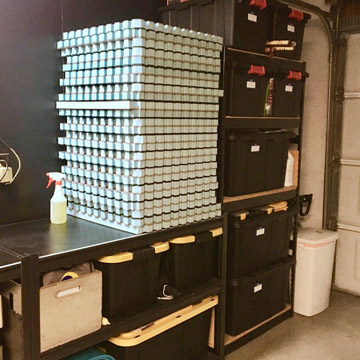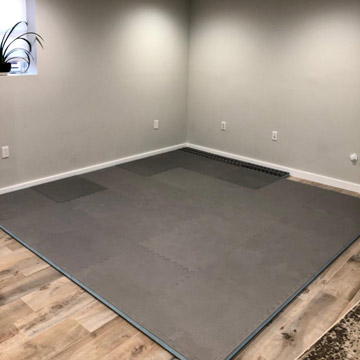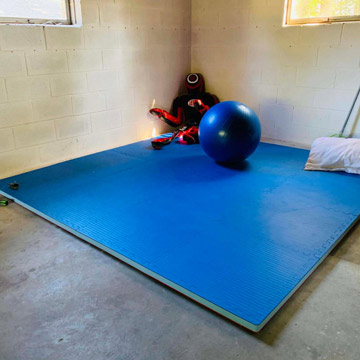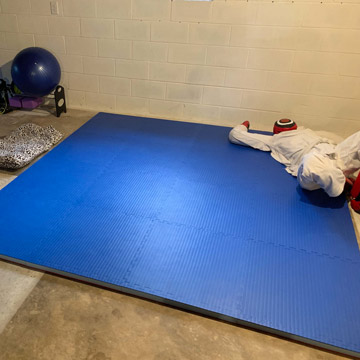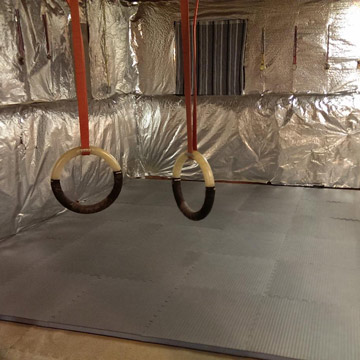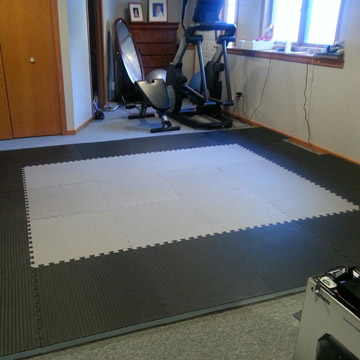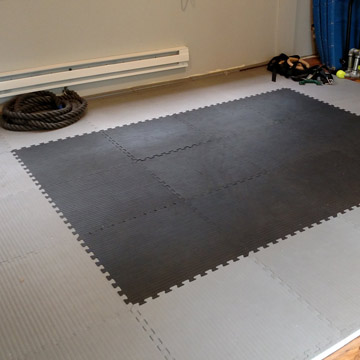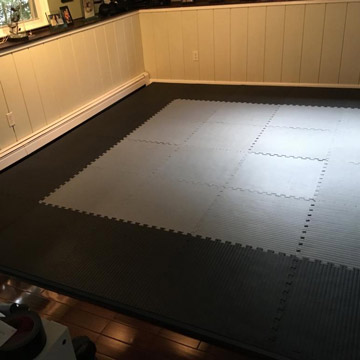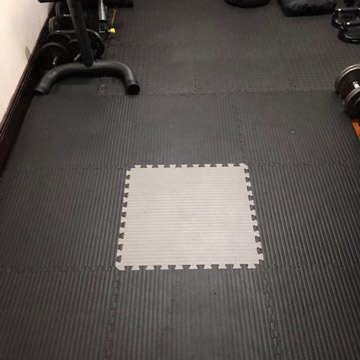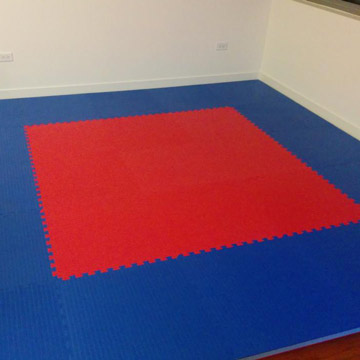 When it comes to wrestling, practice and conditioning are key, even in the off season. Finding opportunities to train at gyms, clubs, and in a home gym setting helps the athlete get stronger. Regardless of the practice or training atmosphere athletes are wrestling in, having adequate safety mats in place is essential in promoting confidence and preventing injuries.
Although there are many types of wrestling mats available, interlocking wrestling mats are among the best for home or mobile training sessions. They are portable, available at a great price point, and easy to install and keep clean.
Greatmats specializes in a wide range of special use athletic flooring, many of which would be suitable for a wrestling club or studio. The selection of wrestling puzzle mats available are very popular and of the highest quality. The weight and size of interlocking mats make them portable with easy storage when not using them. Their square shape and variety of sizes makes installation of a small 10x10 to a larger 20x20 space a breeze.
24x24 Inch Interlocking Grappling Mats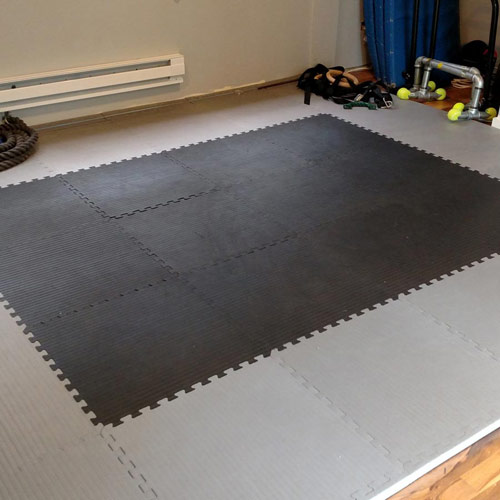 Home BJJ Grappling Mats
are one form of interlocking wrestling mats that work great for a home practice facility. These mats are 2 x 2 feet and 1.5 inches thick (with a 4 foot critical fall height rating) and feature a no burn surface. This makes them perfect for mastering a take down, head throw, or other move that could lead to injury, as the impact absorbing EVA foam material they are made from provides superior support and protection.
These puzzle wrestling mats are waterproof, durable, and double sided. The size of these mats are small enough to allow for installation in tight areas like garages, basements, or other spaces without a lot of floor space. You can create the custom look of your choice with either a red/blue color combo or a black/gray combo - each of which has a different color on the top and bottom. These wrestling mats combine quality, versatility, and affordability.
39x39 inch Wrestling Puzzle Mats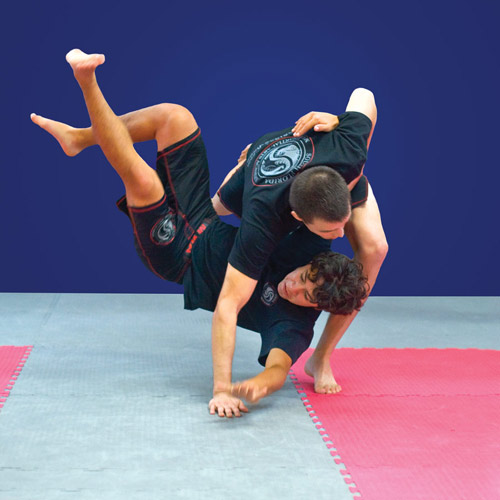 A step up from the home grappling mats are the
commercial Grappling MMA Mats.
Like the home version, these interlocking wrestling mats are waterproof, non-absorbent, and very easy to clean. They are also lead and latex free, and work well in a multitude of applications such as an indoor kids playground or area for even the roughest boy play time with their 4 foot ASTM fall height rating!
Of course, they are very easy to assemble without tape or adhesive, and the dimensions of these mats make them a great choice for a larger wall-to-wall or island installations, whether permanent or temporary.
With numerous double-sided color combos and ease of a jigsaw puzzle style installation, the mats create a look and feel to your wrestling floor that is unique to your space. Your wrestlers will appreciate the no burn tatami top, which prevents surface skin burns and rubs. The EVA foam is designed to absorb the shock from falls and tumbles. The home and studio MMA mats can all be cleaned with a vacuum, towel, damp mop, or sponge.
Lightweight Wrestling Jigsaw Mats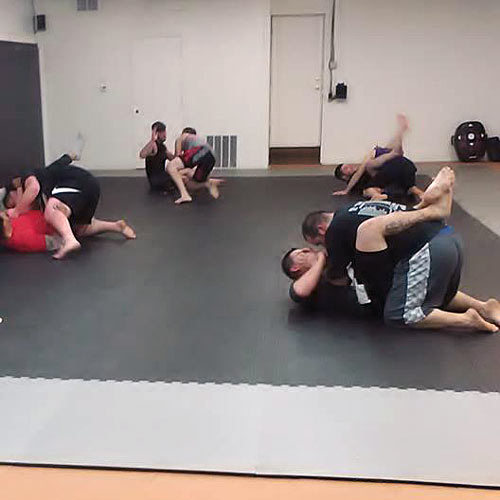 Judo Jiu Jitsu Mats
are a third interlocking wrestling mat option. Like the other two options discussed, these mats are easy to install, waterproof, non-absorbent, lead free, and latex free. They are also reversible and removable, double sided, and double colored and feature the same skin burn preventative surface.
These interlocking mats are 1.25-inches thick and provide a safe, cushioned surface for adults and children to practice on. The mats provide shock absorbing properties for all wrestling moves and workouts. These mats are also designed to be used with wrestling shoes as the tatami surface texture is molded into the tiles. These mats are among the most cost effective, providing years of high-end performance at an affordable price. To clean, simply use a vacuum cleaner, sponge, or walk-behind cleaning machine.
Greatmats for your interlocking wrestling mats for grappling tournaments and wrestling practice settings!
Interlocking wrestling mats are popular, because they are portable and easy to ship or transport, come in many colors, designs, and thicknesses, and are often durable enough for heavy foot traffic and equipment use.
For a competition or tournament setting, the ability to create multiple layout options is a huge plus, as is a mat system that's easy to assemble with a non-adhesive, interlocking process. With a different color on each side, it's also simple to flip the mats to have competition areas clearly marked in a different color than boundary areas. Once set in place, the mats are designed to stay put and not shift or pull apart while wrestling on them. These interlocking wrestling floors are the perfect padded athletic flooring solution.
If you would like to discuss these or any other wrestling mat options, just contact the friendly and knowledgeable customer service team at Greatmats. Together, you can figure out what the options are for your athletes and your space.