What Are The Best Home Gym Mats?
By Lisa Hobbie Created: July, 2020 - Modified: August, 2023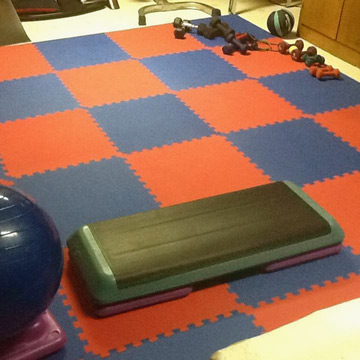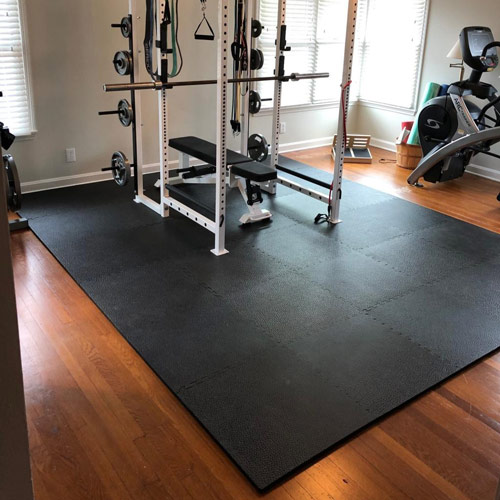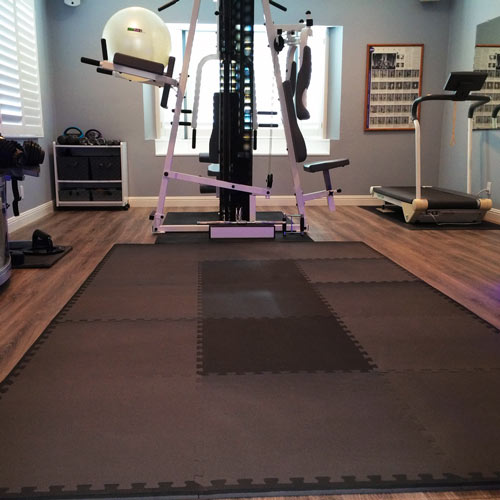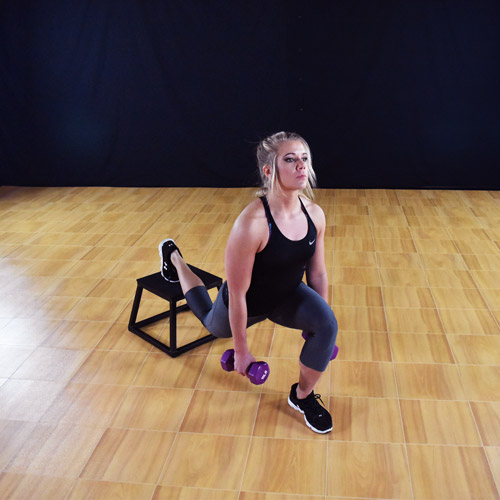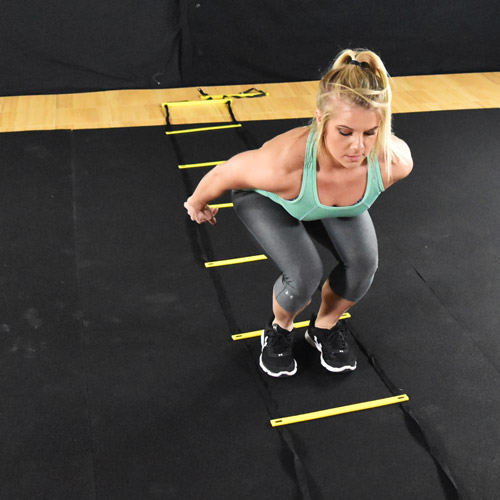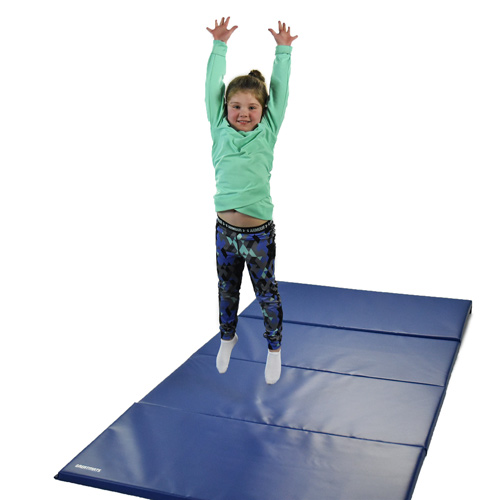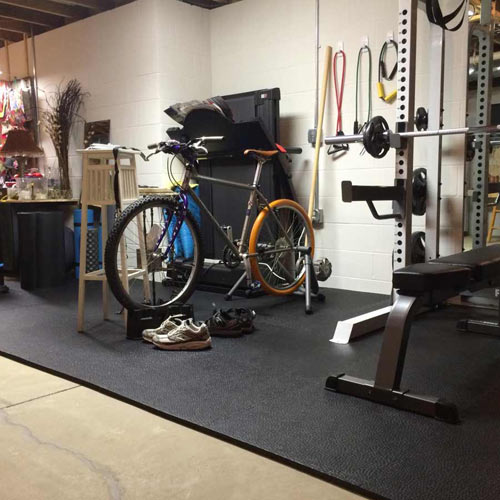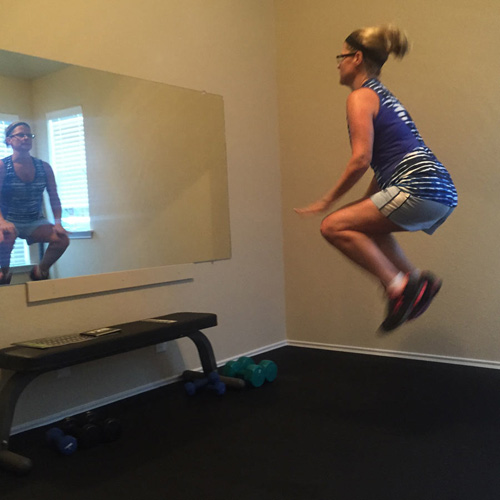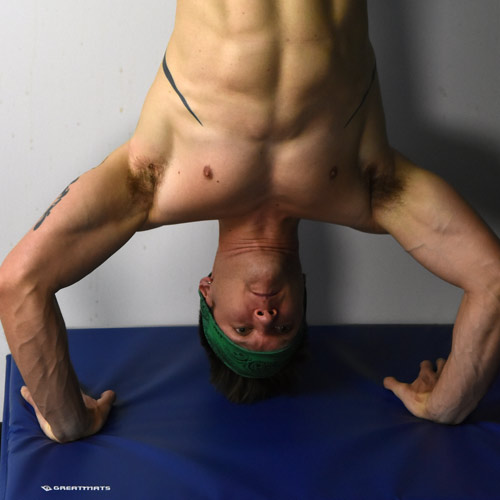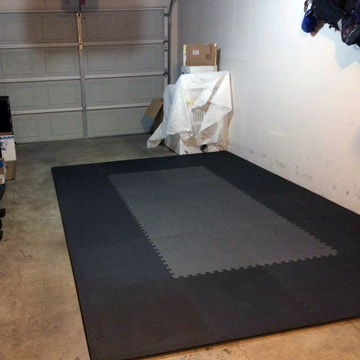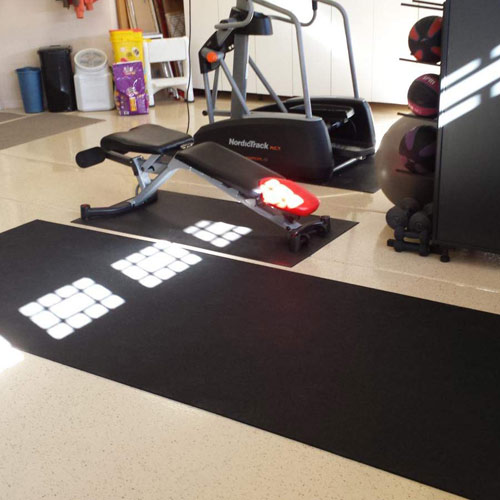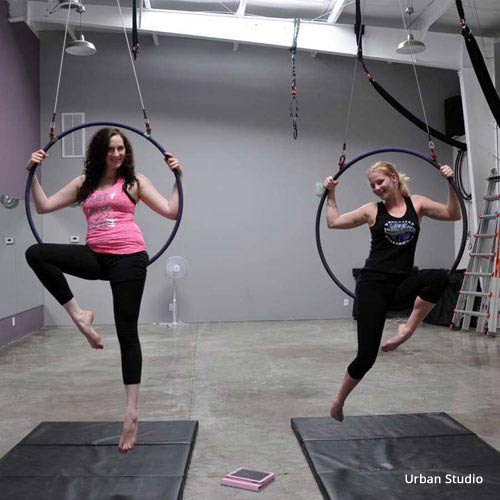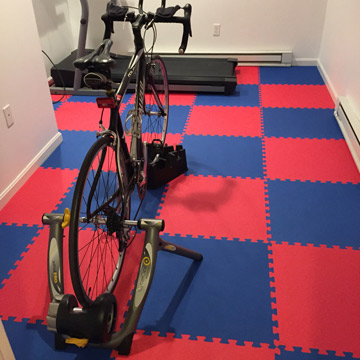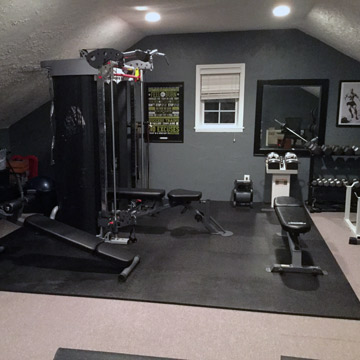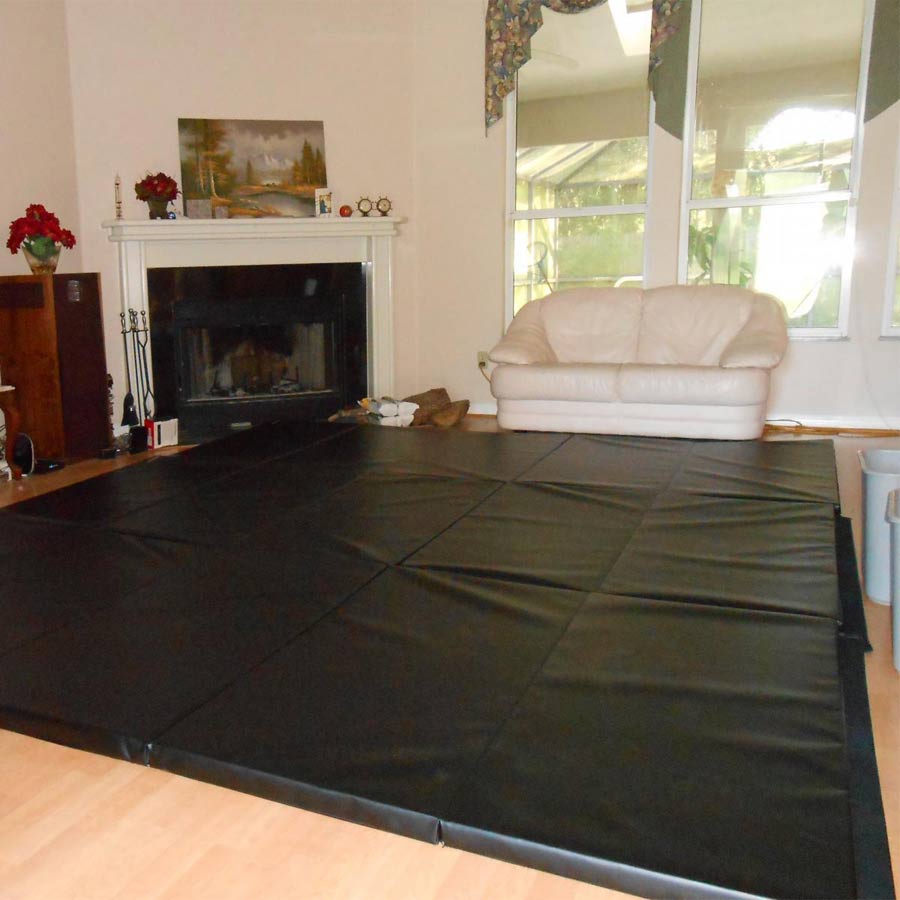 Are you looking to create the ultimate home gym? Having a workout space in your house has many advantages and benefits, like privacy, money savings from not having to join a gym, convenience, and more. With the simple addition of some home gym mats, exercise equipment, and a weight system, an underused area of your house can be transformed into an amazing workout space.
Greatmats features a variety of home gym mats that would be suitable for your new space, from folding mats to foam puzzle mats… and options in between, with the following mats being among the most popular with review comments and testimonials pointing out their notable features.
Weight Training Foam Gym Mats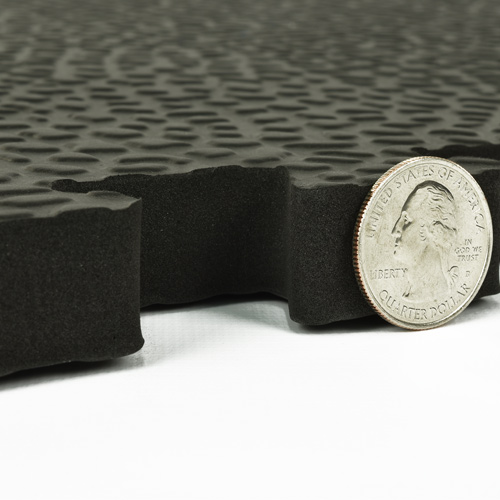 An excellent home gym mat system is the Gym Floor Workout Fitness Tile. This flooring is among the best designed specifically for use in home gyms and weight rooms and is made of super high-density and durable EVA foam. It is made to withstand the use and abuse of heavy exercise equipment. It is also waterproof and free of lead and latex.
This flooring is extremely versatile. It can be installed wall-to-wall, or, as an island installation to go under exercise machines or weights. The pebble top tiles each measure 2x2 feet, creating 4 square feet of coverage area per tile. The interlock jigsaw puzzle-style edges simplify installation and hold the tiles tightly in place, even when they're subject to stress.
This flooring is easy to keep clean by sweeping or using a gentle vacuum to remove debris, as needed. For a more extensive cleaning, you can damp mop the tiles using hot water and a common household, bleach-free floor cleaner. Be sure to finish with a clean water mopping and dry the floor with a towel to be sure residue from your cleaning solution or dirt from the mop is not left behind.
Reversible Interlocking Gym Mats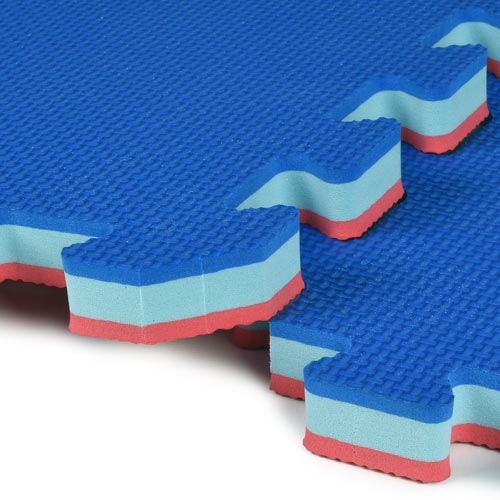 The Home Sport and Play Mat is among the best reversible home gym mats. These mats are made of thick EVA foam, which provides a flexible consistency similar to rubber while offering more cushion. They work great in a garage setting, as they are waterproof and stain-resistant. These mats present anti-fatigue properties, reducing excessive wear and tear on ankles and knee joints and allowing longer and harder workouts.
The mats absorb shock extremely well and also have a firmness that allows for quick and easy movements. These double-sided and durable foam tile mats are available in multiple colors and feature a tough yet comfortable top surface that is scuff-resistant.
Installation of the interlock puzzle mat system is a breeze. Each mat is 2 feet by 2 feet with interlocking edges, making them easy to connect. They can work as an island or wall-to-wall installation, depending on the purpose you want your floor to serve. When it needs to be cleaned, this flooring can be vacuumed or damp mopped with common household floor cleaners.
Modular Gym Flooring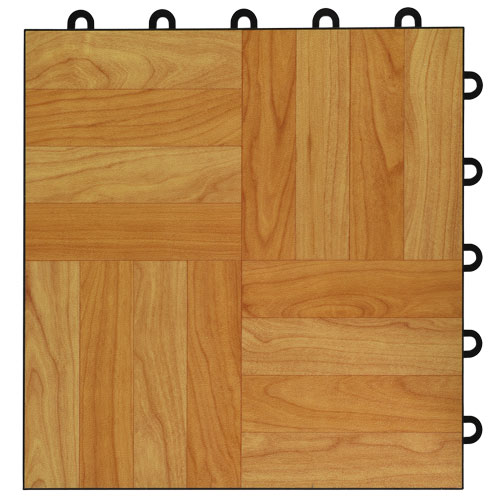 For a home gym flooring option that is extremely durable and looks like wood grain, the Max Tile Raised Floor Tiles product is a suitable choice. This is a snap-together tile system option that features a commercial-grade vinyl tile surface with a classic wood or slate design.
The UV protective coating on its surface prevents damage from sunlight while the wear layer resists scratches and wear, resulting in a wood look that doesn't need refinishing or maintenance.
For extra cushion and shock absorption, a 3 to 6mm rubber underlayment can be used, which will provide for a more comfortable and quieter workout. These home gym mats will not separate or pull apart during workouts, so they make for an extremely safe and durable fitness flooring option.
Plyometric Rubber Gym Mat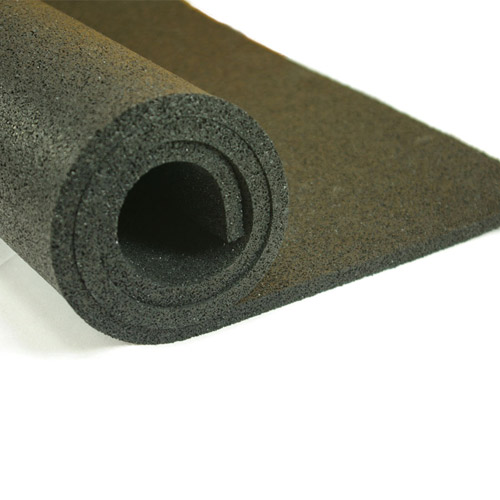 For rubber home gym mats that provide excellent durability and shock absorption, the Plyometric Rubber Roll Geneva is it. The rolled material requires no adhesive for easy installation, and it is made in the USA of the highest quality craftsmanship and recycled rubber materials. The 3/8-inch thick, 4-foot wide roll has a slightly porous structure - making it more cushioned than traditional rubber flooring or mats.
With a plyometric rubber roll on the floor below you, you will have a sure surface to land your jumps on while keeping your joints safe during high-intensity workouts. This mat provides friction, so it will stay in place while you're moving around in intense, quick bursts. Sometimes, workouts can create unwanted noise that could potentially bother others in your home. Plyometric mats will absorb some sound and will help with that problem. It is durable, high-performing, and easy to use while consisting of the same material that can be found in professional gyms nationwide.
Folding Gym Mats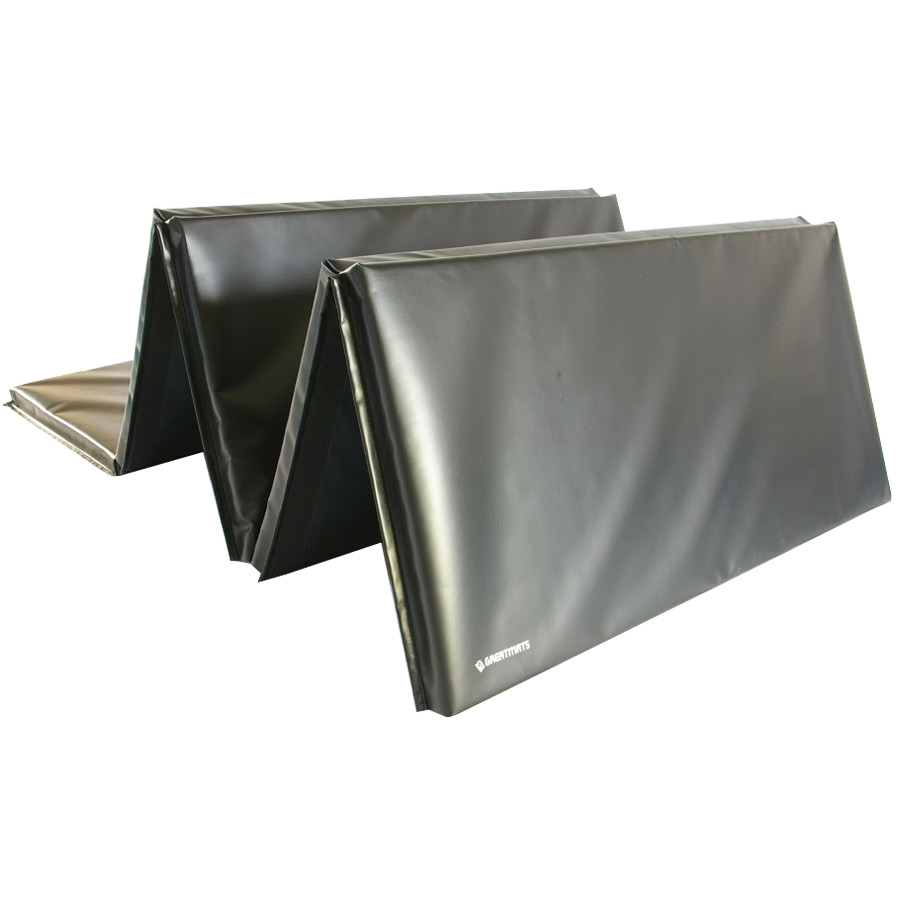 And don't forget about the tried and true folding gym mats. Available in numerous sizes and thicknesses, this is probably the most popular form of home gym mat. At a 2-inch thickness, the Greatmats 4x10 panel mat can accommodate everything from gymnastics to cheerleading to martial arts, wrestling, or general fitness activities. Get yours today!
Greatmats has it all!
Greatmats really does have home gym mats to suit any need. If price is a priority, there are sale options and mats that are relatively cheap and among the best money can buy. Whether you want a reasonable 4x6 mat or something quite large, there are options for you. Some mats can be custom-cut to fit your space, and a variety of colors beyond standard black or blue can help customize the look of your space.
You can be confident in the longevity of your investment when you choose Greatmats. Simply reach out to the friendly and knowledgeable staff who will help you determine the best home gym mats for your space.