What are the best flooring materials for dog agility?
By Lisa Hobbie Created: January, 2020 - Modified: July, 2023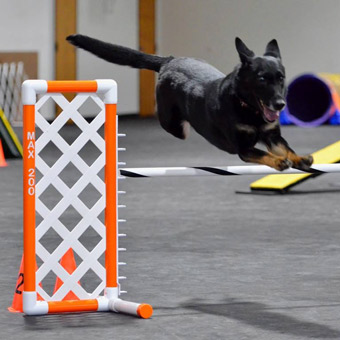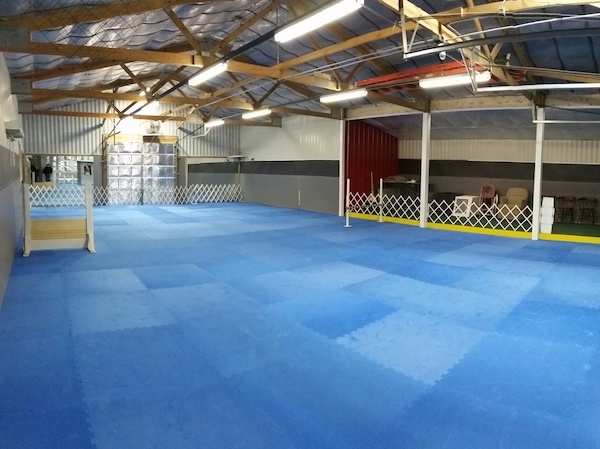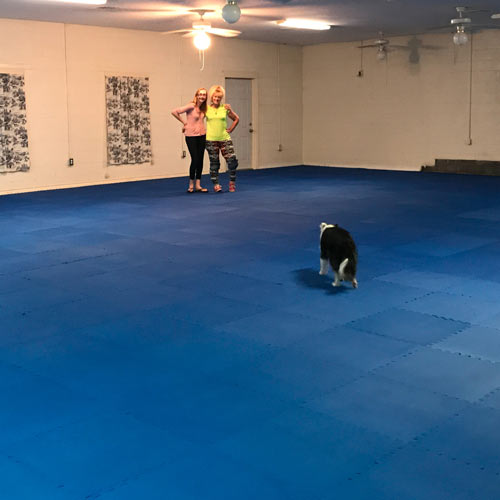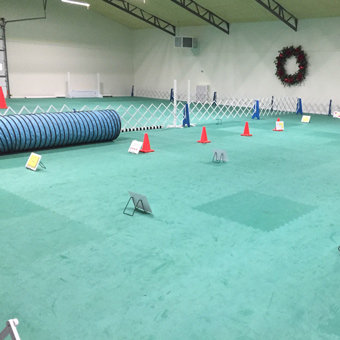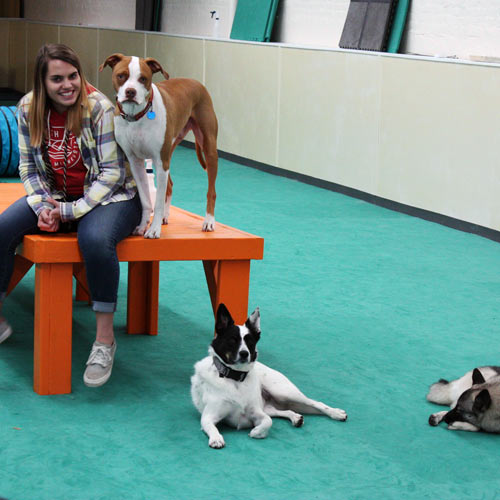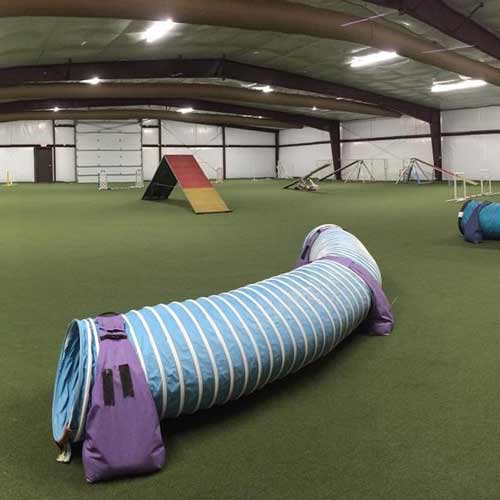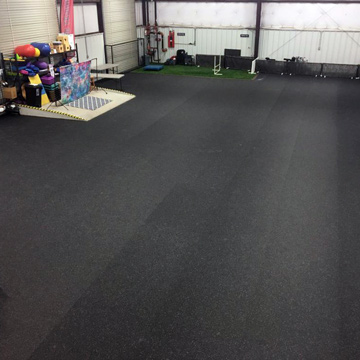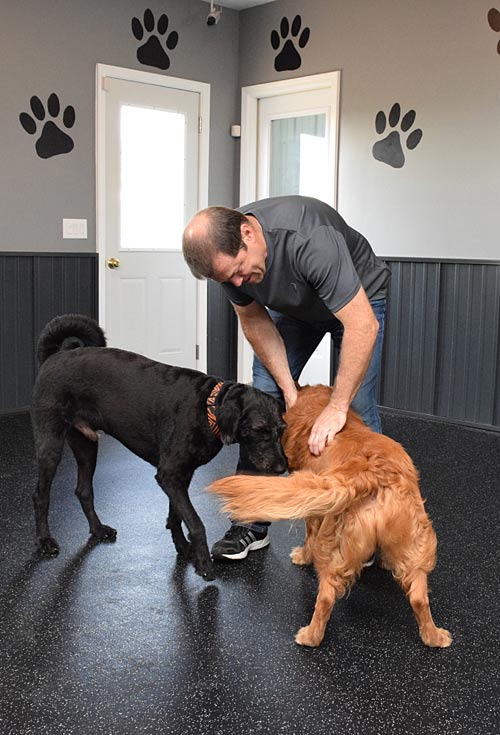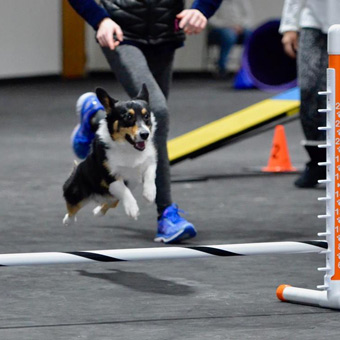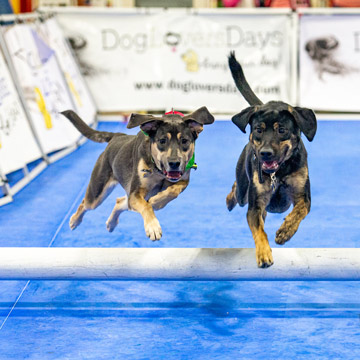 A great activity for a dog and dog trainer to develop discipline and get some great exercise is dog agility. This can be a fun hobby for you and your dog, or, it can become a serious competition for you to participate in together. 
Regardless of the end goal, the purpose is to have fun together while you train your dog to complete an obstacle course - without treats or incentives. It can be done with all breeds of dogs of all ages and sizes. The most important thing to remember is to move at the level of your dog's skills and to practice and master the sport using safe dog agility flooring.
Dog agility training requires specialized flooring, the floor should be cushioned and impact absorbing so it is easy on the joints of the dog and the trainer.
The best flooring materials for dog agility are:
foam
cushioned artificial turf
rubber
Greatmats has the best in dog agility flooring, from dog agility mats to artificial grass turf, as well as options in between. All options have the safety and performance of the dog and the handler in mind, providing a great experience for you and your dog.
EVA Foam Flooring for Dog Agility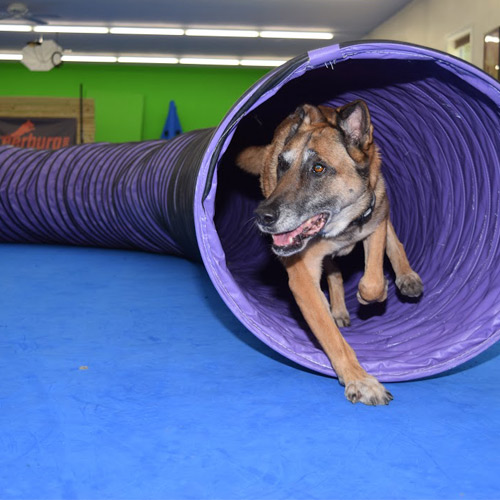 Dog agility mats
are the ideal option for any agility space. For the best in dog agility flooring, choose the interlocking tiles that are double sided, reversible tiles. These provide maximum comfort for trainers and dogs, and the EVA foam cushion allows dogs to train longer without fatigue and injury.
It also provides protection for the dogs' foot pads and nails by providing give and support. The non slip grip top provides excellent traction for the dog and the trainer, and they are densely constructed and free from lead and latex.
The non-slip grip also holds equipment in place - providing a safer footing for the dog and the trainer. Even though small dents or divots may occur from the equipment, they don't affect the quality or performance of the tiles. 
Another very important feature is the fact that they are waterproof. Should the dog have an accident, the tiles are easy to clean up. Use a rag or damp mop with mild household cleaners for tough stains, and vacuum regularly for dry dirt, dust or debris. These tiles are designed to last! 
Because they are lightweight and portable and require no adhesive or pad for installation, they make for an excellent
DIY dog agility flooring
. Simply align the tiles and connect them together to provide a floor that will not pull apart while in use. For wall-to-wall installation, they can be cut with a sharp utility knife where needed.
If you're looking for an economical EVA foam mat dog agility flooring option, you could also use
Premium Interlocking Foam Mats
. Like the dog agility mats, these are lead and latex free and have an easy interlocking connection design. 
They are made from a slightly thinner soft and cushioned EVA foam. The mats are waterproof and stain resistant, and they come in a wide variety of vibrant colors. 
They are simple to install, weighing just 1 pound each. Simply piece them together like you would a puzzle, and just like that, your floor is transformed. If you flip the mats over and use the back side on top, you'll give your dog a nice smooth surface to train and perform on - similar to the dog agility specific floor tiles.
Artificial Turf for Dog Agility Floors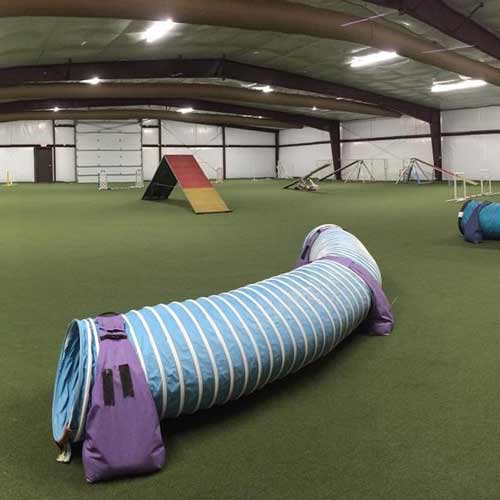 Another great dog agility flooring option is Greatmats'
True Turf Artificial Grass Turf Roll
. Although there are many options for artificial turf, you want to be certain you're purchasing a product that is designed for dog agility to ensure ease of maintenance, comfort, safety, and durability. 
Greatmats' True Turf offers many benefits for the dog and the dog trainer. Aside from the fact that the synthetic grass has a beautiful finish for a professional look, it also delivers many safety and performance features and is easy to clean. 
The True Turf is fusion bonded to a recycled rubber base, providing excellent cushion for the dog and trainer.
It has been designed with durability at its core - with the ability to withstand heavy traffic, dog claws, equipment, and a high degree of wear while reacting naturally to footing. And at 15 feet width per square foot, it's easy to cover a large area in no time! 
Rubber Flooring for Agility Training Facilities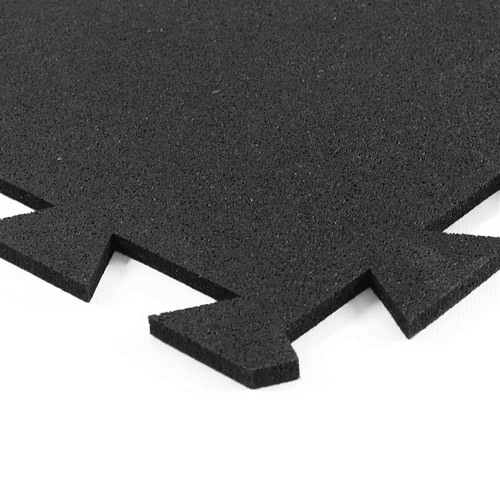 Rubber flooring is known for its strength and durability, making it another great dog agility flooring option. If you want an option that will not show wear and tear that foam tiles may, rubber interlocking tiles or a rubber roll may be what you're looking for. Although it doesn't provide as much cushion as foam,
rubber will offer shock absorption for a level of safety for the dog and trainer.
Geneva Rubber Tiles
feature an easy-to-install interlocking design, and provide a great dog agility flooring option. They have very little rubber odor, making them ideal for indoor training facilities. They are designed for home and commercial gyms - making them extremely tough and durable. They are made in the USA from recycled rubber content, and they are very easy to assemble without adhesive. This rubber floor tile will lie flat and will not curl, and they are waterjet cut, which makes them fit together more tightly than tiles that are stamped or die cut.
If you are looking for an economical way to cover a large area with a rubber dog agility flooring option with little to no seams, the
Black Pacific Rolled Rubber
is a great choice. This flooring provides excellent traction, even when wet. It is shock and sound absorbent and resistant to mold and mildew. It is extremely durable, and its unique design creates a seamless floor surface for the dog and trainer to practice and perform on. 
Greatmats - Providing the best in Dog Agility Flooring
Greatmats has so many flooring materials that would be suitable for any dog agility practice or performance space. Providing the best in quality, service, and materials, you will not be disappointed in any of the flooring options available.
Numerous dog owners and trainers have been beyond pleased with the flooring provided by Greatmats. 
Dog trainer,
Steve Powell
, explains that after nearly two years of using Greatmats dog agility mats at his rural private facility, he can't help but rave about his decision to build this place of fun and relaxation with Greatmats dog agility flooring. 
''It hold up extremely well,'' Steve said, adding that he hasn't even come close to utilizing the double-sided feature yet. ''There are very little scratches on the floor. It was easy to put in. ... I am totally happy with the product, and I don't know anybody else who wouldn't be.''