Cloud Nine Training School For Dogs on Greatmats Dog Agility Mats
By Brett Hart Created: February, 2019 - Modified: August, 2021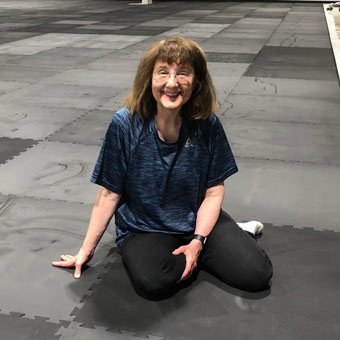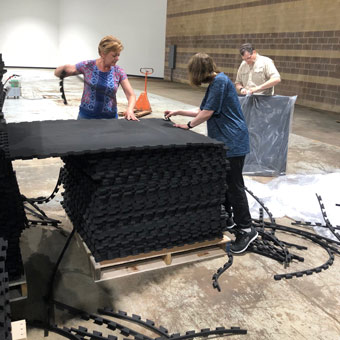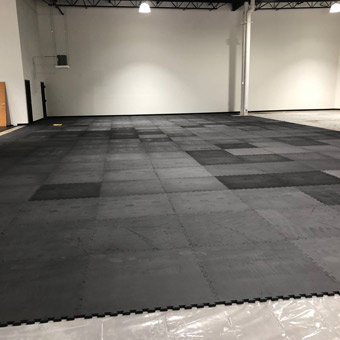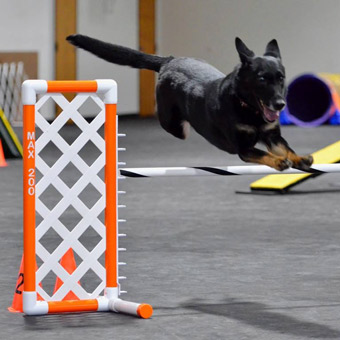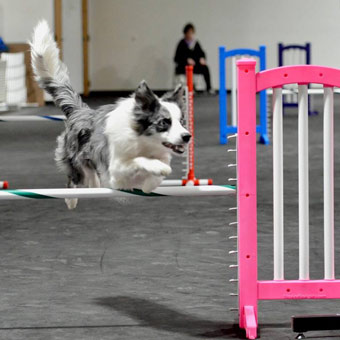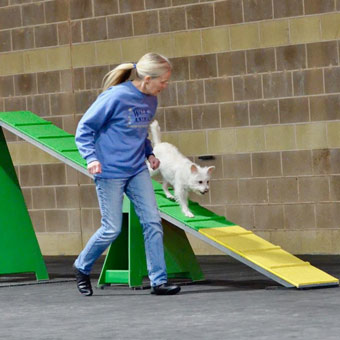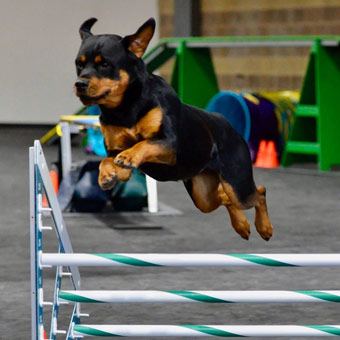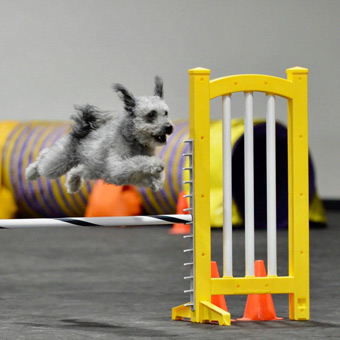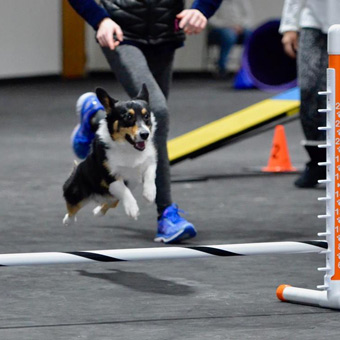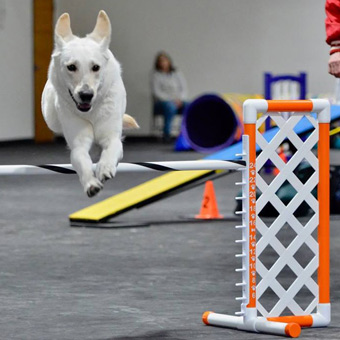 After 18 years in business,
Cloud Nine Training School for Dogs
owner Dawn Falk decided to upgrade her Maple Grove, Minn. facility with Greatmats Dog agility flooring.
A general dog training school, Cloud Nine works on obedience, agility, scent work, conformation, puppy socializing and more.
Covering around 11,000 square feet, Falk was looking for flooring that was lightweight and offered good value for her money and came across
Greatmats Dog Agility Mats
.
She liked that fact that the mats could be easily replaced if damaged and even flipped, giving her essentially a brand new floor whenever she desired.
After using the mats for nearly a year now, Falk says, "I like how comfortable they are and how easily they clean up. Also like how easy they were to lay."
While the her Greatmats flooring is working well for her, there are a couple things she says are important to know.
1. Expect wear and tear (punctures & scrapes).
2. The foam material will expand and contract with environmental temperature fluctuations, so plan accordingly when installing.
Dawn Falk
Cloud Nine Training School For Dogs
Maple Grove MN 55369