What are Foam Floor Tiles Made of?
By Lisa Hobbie Created: November, 2019 - Modified: August, 2020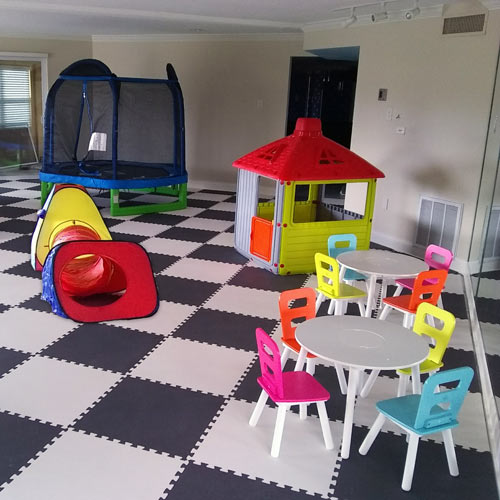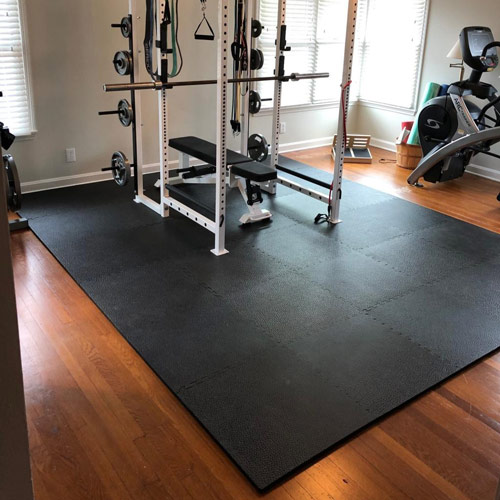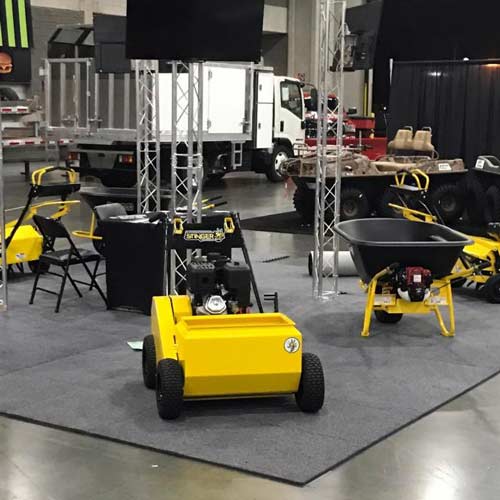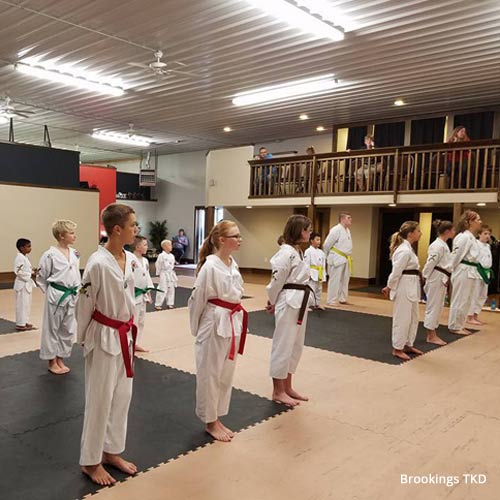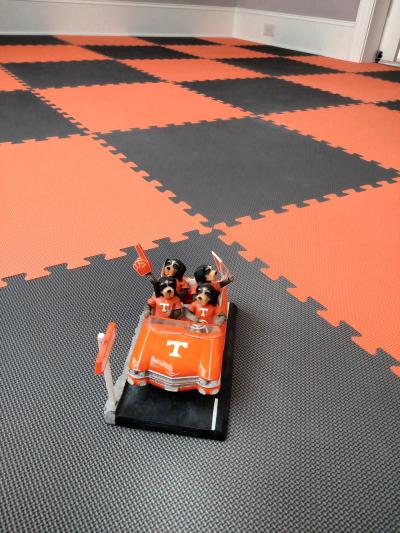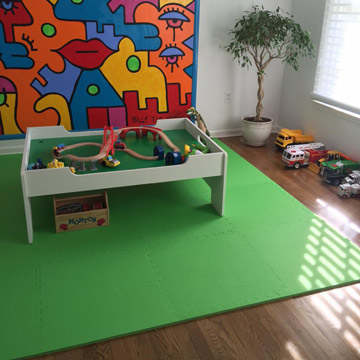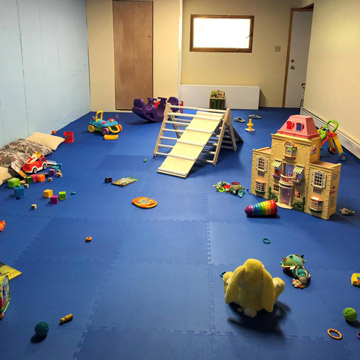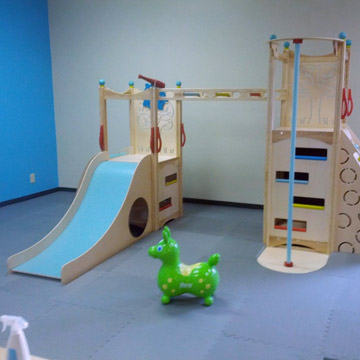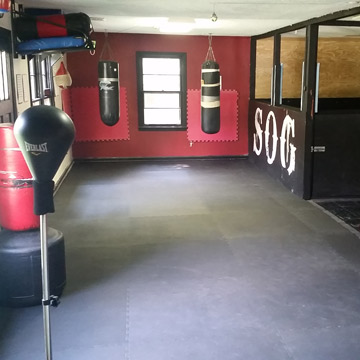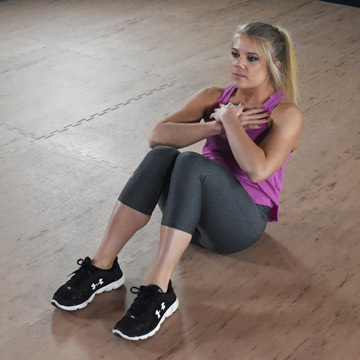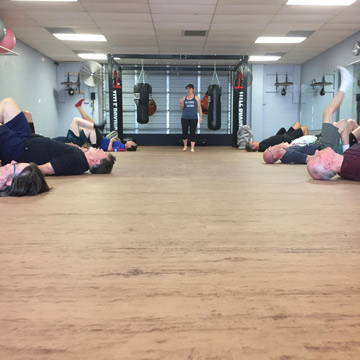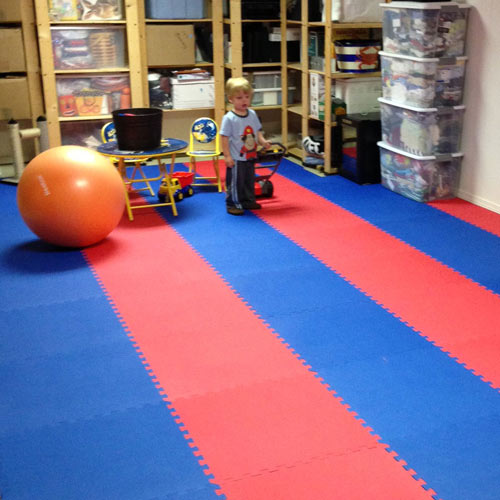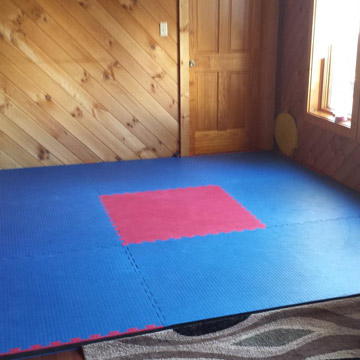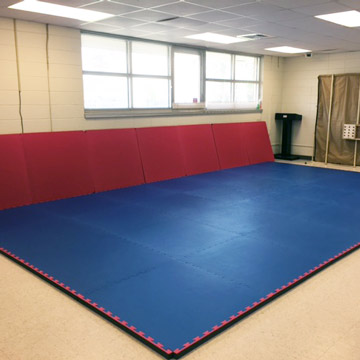 When thinking of building or updating a home or office, flooring options most certainly come to mind. A beautiful tile floor is likely a desirable choice, but the hefty price tag attached to ceramic or marble is not. Perhaps, it is time to consider a foam file floor. Foam floor tiles are available in a wide variety of colors, designs, and styles, and have many attractive features such as comfort and affordability. Most are made of
EVA foam
, which is an elasticized, closed-cell foam with rubber-like softness and flexibility.
Greatmats has a number of excellent foam floor tiles available, and we will explore a few of the more popular choices that work well is a number of applications or settings.
Wood Grain Floor Tiles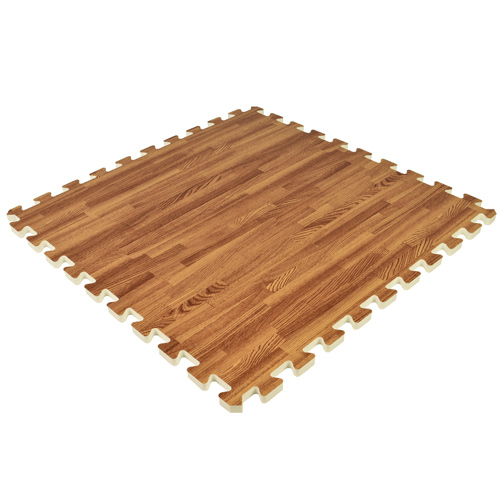 Wood grain foam floor tiles are an excellent choice for your home or office if you want a clean, economical alternative to a traditional wood floor. This is a great DIY installation option that is lead and latex free. It provides the look and elegance of a wood grain floor with added cushioning that is waterproof and durable. These 2x2 interlocking tiles are made from 14mm thick EVA foam and feature an anti-fatigue component. They are designed to withstand common foot traffic, but are not designed for kids' rooms or areas where high heels will be worn.
Kids' Foam Play Mats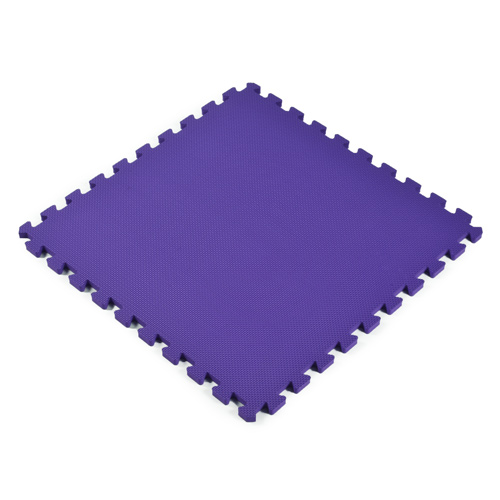 Foam floor tiles designed to easily fit together like a puzzle without the use of adhesive are one of the best flooring options for a kids' playroom, play area, bedroom, and more! They add color, safety, and comfort to any room and space without the high cost and maintenance that comes with carpet. Foam play mats are made from EVA foam material, are waterproof, stain resistant, lead free, latex free, provide a soft surface for kids to play on, and they are available in numerous sizes and colors. These make clean up a breeze - which is a great feature to any play area in your home or office.
Gym Floor Tile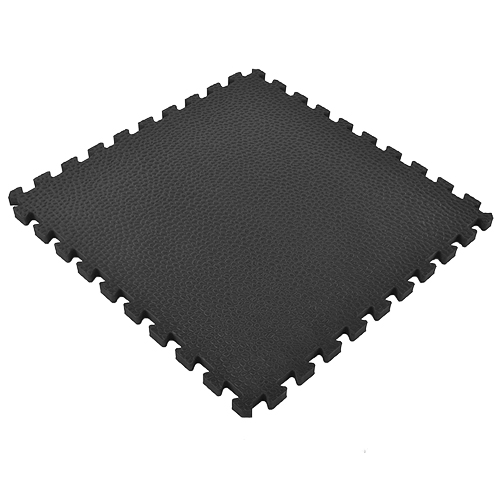 When it comes to choosing a floor for your gym or fitness studio, there are many foam floor tile options available. Our Pebble Fitness Tiles create a sharp and crisp look with their deep black color and durable top surface texture. These are made of extra dense EVA foam material, and they are designed to withstand the weight of exercise equipment and resist water or spills. They have an interlocking design and are double sided for extra longevity.
Interlocking Carpet Tile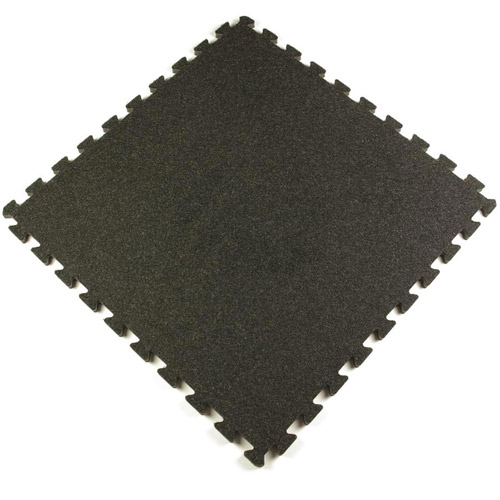 If you like the look of a nice, soft, plush carpet, but don't like the price tag or the maintenance that accompanies it, interlocking foam floor carpet tiles should definitely be considered! Where these are available in various colors and sizes, you may also get them in a standard grey or white for a fresh, classic look. Although we have many options available, our Royal Interlocking Tile is among the best. Not only is it waterproof, odor proof, and easy to clean, but it is also extremely easy to install and remove as it is lightweight and portable. You can mix and match to create a custom design, or, you can stick with one solid color for a uniform look. This tile will provide anti-fatigue and insulation value just like carpet, while providing the many benefits of foam because of its high end backing. This product is so durable and easy to maintain, and it will not absorb water - making it an excellent option for a basement, home gym, trade show, or garage.
Martial Arts Karate Floor Tile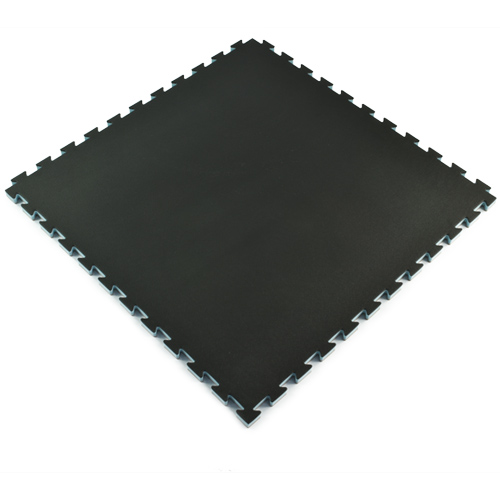 If you are looking for a flooring option that would work in a martial arts studio, a foam karate mat is a durable and versatile option. These mats have a smooth, leather-like surface finish making them appropriate for dojo, karate, and taekwondo, as well as other fitness and training activities that involve soft shoe or barefoot work. They are available in many options, including a wood floor look. They are made of high density EVA foam and high density polyethylene (PE), and they are double colored, double sided, portable, and interlocking. They can be installed quickly and easily, and they are easy to keep clean.
Greatmats - the Best in Foam Floor Tiles
Foam flooring really is an excellent option if you are looking for something soft, light, and shock absorbent. Your body will really appreciate the soft comfortable footing, and your wallet will appreciate the affordable pricing. Foam flooring is so easy to clean, and it is available in a wide range of colors, sizes, and surface materials. When you're ready to explore the many options available, Greatmats has friendly and knowledgeable customer service reps and designers that are waiting to help you find the best flooring for your space.