What types of flooring are used in a veterinary hospital?
By Lisa Hobbie Created: January, 2020 - Modified: January, 2020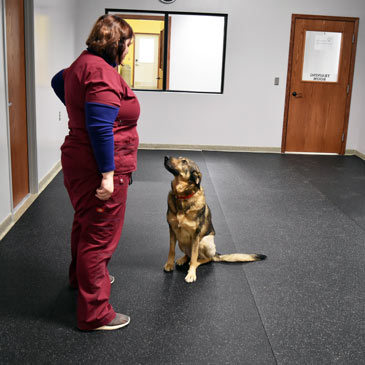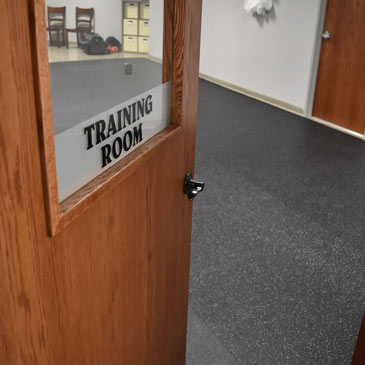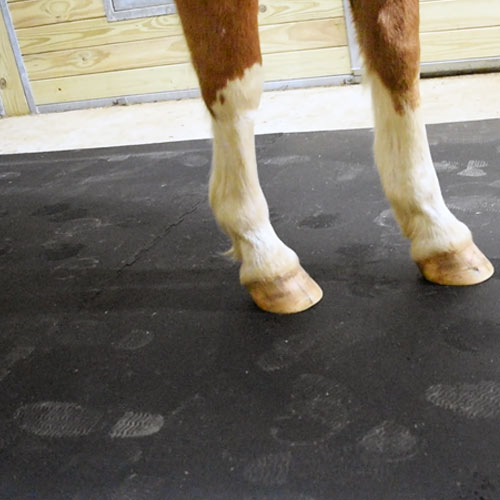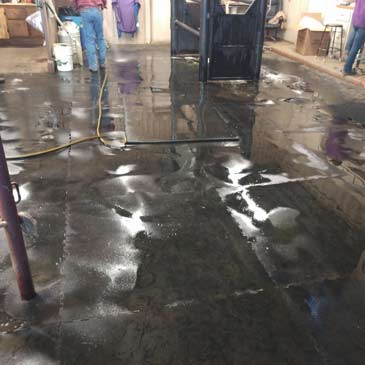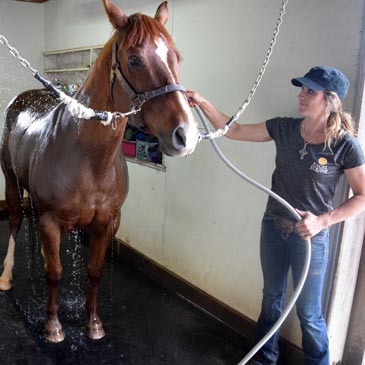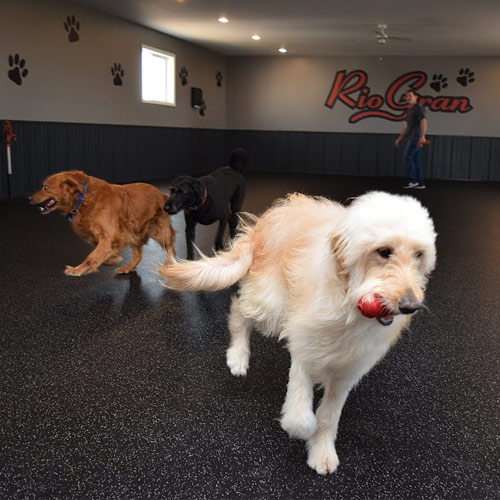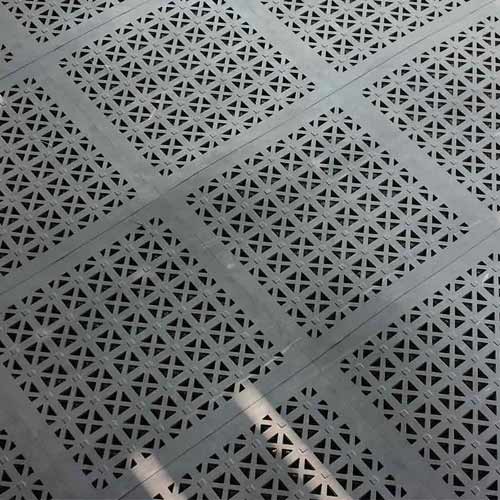 Veterinary hospitals provide care for large and small animals who need diagnosis, treatment, medical procedures, and more. Given the nature of this type of business, the type of flooring in these facilities must be suitable for moisture and liquid, should provide anti-fatigue benefits for providers, be durable and easy to clean, and be designed to last. Each area of an animal care facility will likely have different
veterinary hospital flooring
- depending on the use and environment of the space.
Greatmats has numerous veterinary hospital flooring options, all of which would keep the clinic providers and animals safe and comfortable, while providing the best in terms of flooring products.
One Piece Horse Stall Mats Make Great Veterinary Flooring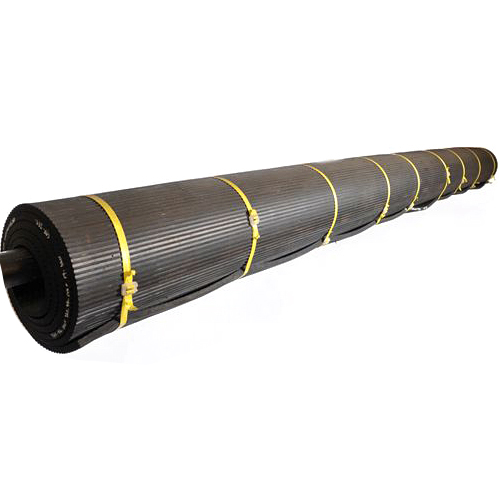 Likely the most popular veterinary hospital flooring options is the
Big Sky One Piece Horse Stall Mat
. These mats are constructed from 100 percent clean, recycled rubber and are available in three sizes. They can be laid without adhesive for a seamless, one piece installation. These mats are extremely durable and long lasting, and they provide a uniform thickness of 17mm to prevent buckling or puncturing in them.
Many vet facilities use these mats because of the excellent level of traction they provide. They provide grip, shock absorption, waterproof floor protection that will stand up in operating rooms, treatment areas, grooming rooms, recovery rooms, and more. Many practices choose these mats. Of using these mats, one veterinarian said, 'They have made a difference in traction for our large animal traffic, and ease on ourselves and clientele while on our feet all day."
He added, "People are always happy to see a safe floor for their equine animals, and it has also helped in keeping the large animal side of the practice cleaner.''
Heavy Rubber Tile Flooring for Vet Offices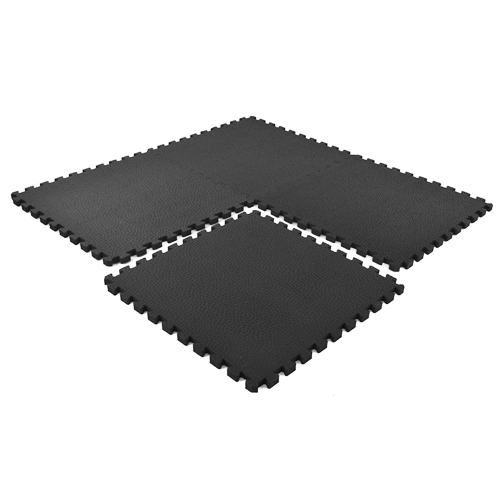 Other types of
horse stall mats
are great veterinary hospital flooring options for a practice or area of a facility providing care for equine and other types of large animals. Interlocking rubber tiles versions of stall mats offer for easy assembly and simple cleaning. The material used to construct these is a durable rubber that should be ¾ inches thick - providing a heavy duty matting that can be installed on compacted crushed stone or similar surface. There are numerous sizes available, and they are made in the USA.
When considering veterinary hospital flooring, it's imperative to find an option that provides a non slip surface, as it will inevitably get wet. The horse stall mats do just that, ensuring safety for animal caregivers and animals for many years. In addition, stall mats feature antibacterial and antifungal properties, which helps keep the mat surface and underside clean and free of bacteria or fungal growth.
Veterinary Hospitals and Rubber Flooring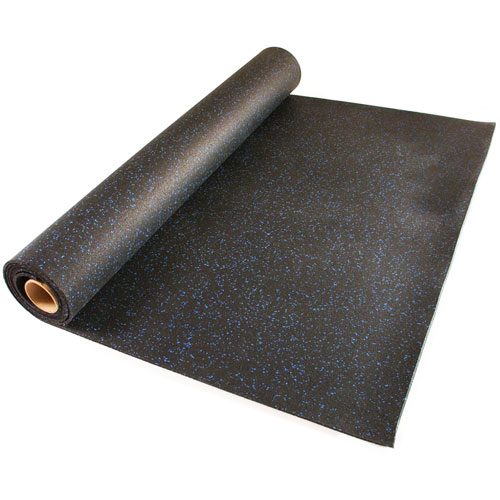 For high traffic areas of the practice with dogs, cats and other small and exotic animals,
rubber flooring rolls
make an excellent veterinary hospital flooring choice! These affordable rolls are made from 100 percent recycled rubber that is durable and long lasting! They are available in several thicknesses and feature a non-slip top. They are very easy to clean when a dog or cat has an accident, and they have a lower rubber odor than rubber horse stall mats.
This is an economical flooring option that is a green product made from recycled rubber in the USA. Animal care professionals appreciate the ease of keeping this flooring clean at animal clinics, hospitals, rescue facilities, shelters and rehabilitation centers.!
As
Allison Parrot
, an animal care specialist for the Babinski Foundation says, ''Cleaning is super easy. We mop in there a couple of times a week and just one easy swipe gets rid of all the mess. It's really easy to sweep as well. Even if the dogs have accidents, it's really easy to clean up with some paper towels. It doesn't leave any residue or any paper towel mess on there.''
PVC Tiles for Kennel or Cage Flooring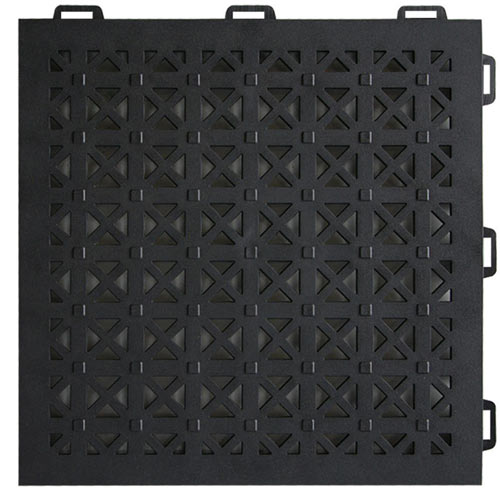 There are times when a small animal will need to be in a room cage or kennel, either after a procedure or while waiting for one. Cage flooring suitable for this type of space is the
Staylock Perforated Tile
. These tiles feature a soft, fast draining, waterproof and non slip surface for an area that is prone to be very wet. It features a design that lifts the surface the animals will be standing, sitting or laying down on slightly above the cage floor, keeping pets from laying in urine, spilled water dishes or other liquids. This product is made in the USA from recycled PVC materials and provides foot traction and comfort.
Greatmats - Veterinary Hospital Flooring Options
The options listed offer a brief look at the offerings at Greatmats. If none of these options suits your needs or preferences, or, if you have any questions regarding these products, friendly and knowledgeable staff are ready and willing to help. From flooring samples to design help and more, Greatmats offers quality and service you can depend on.