What kinds of portable dance floors are available?
By Kyle Schurman Created: January, 2020 - Modified: August, 2023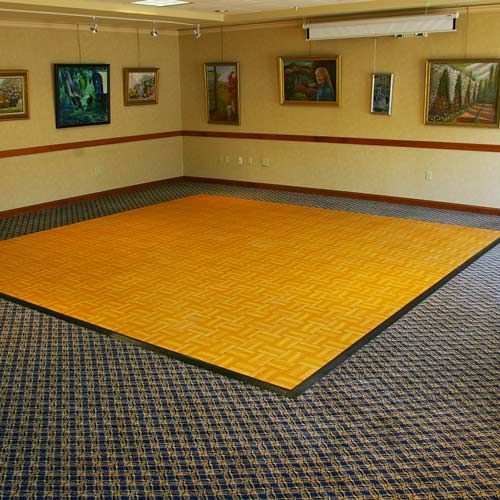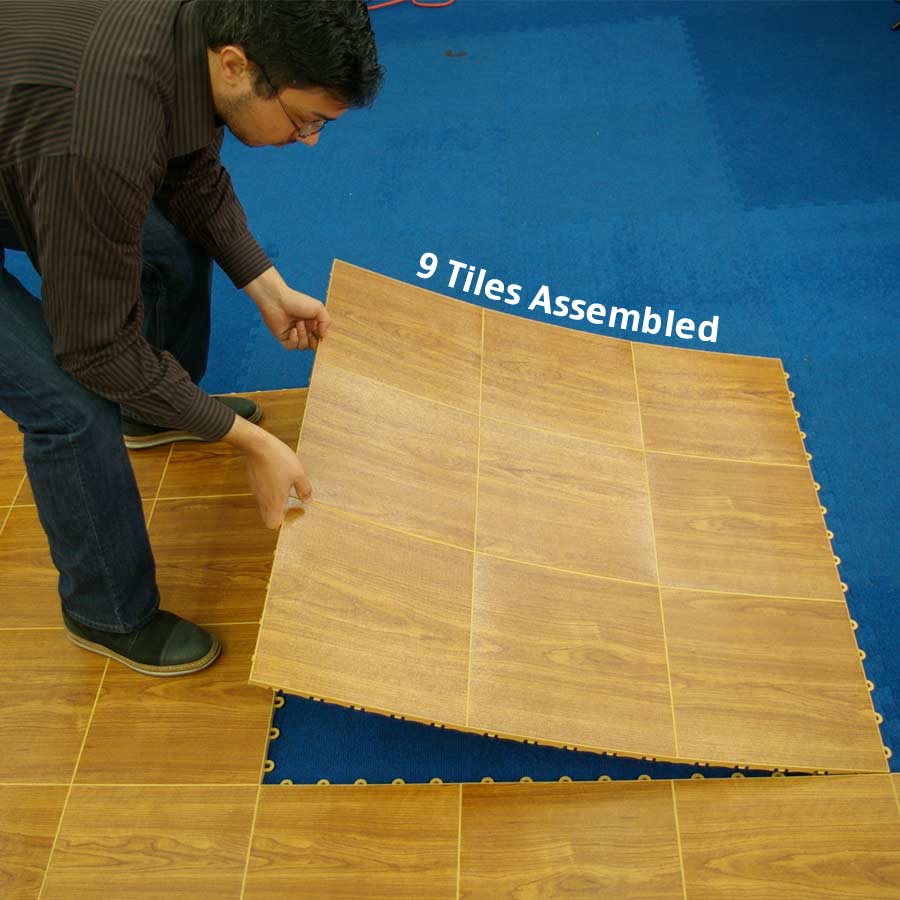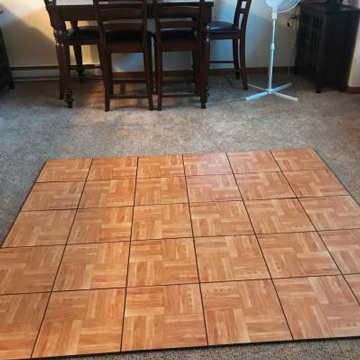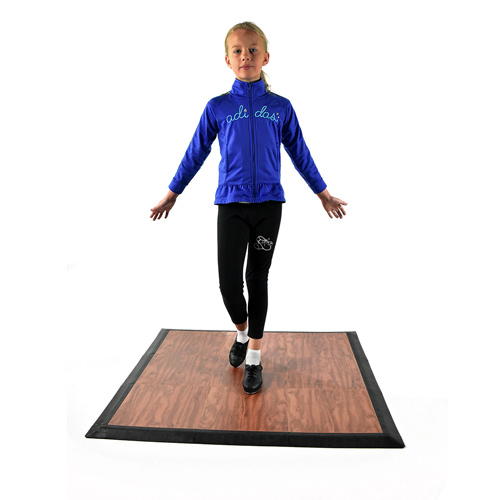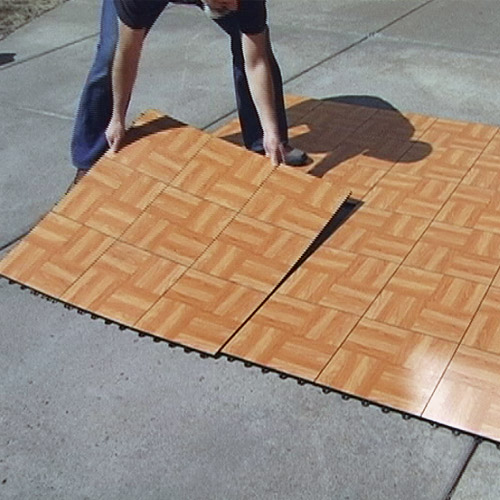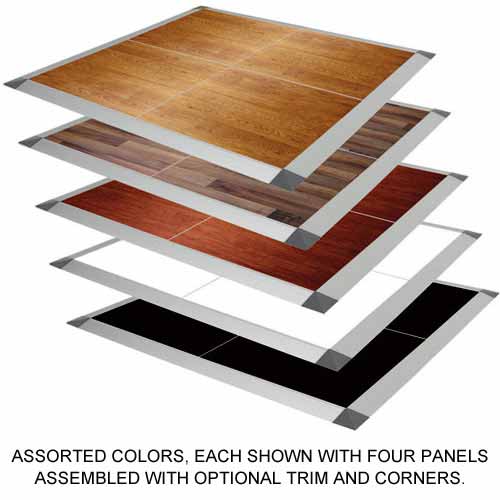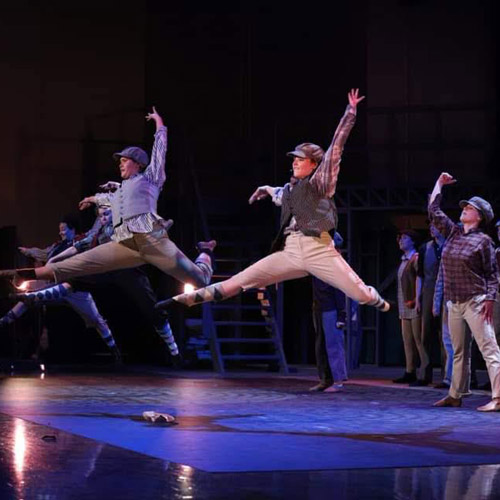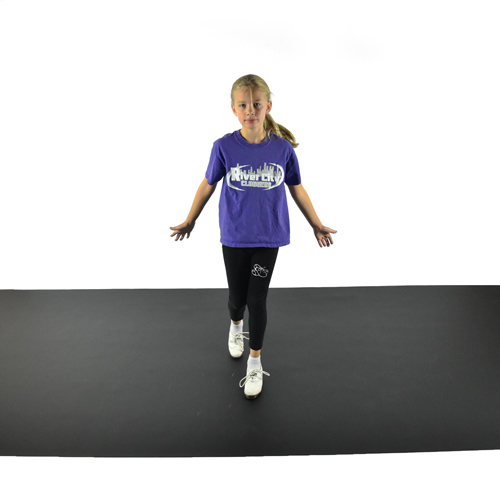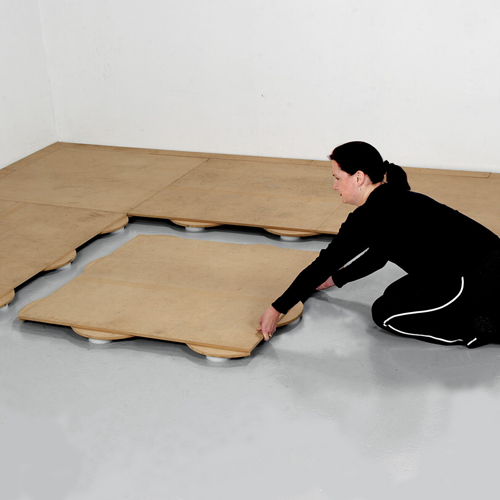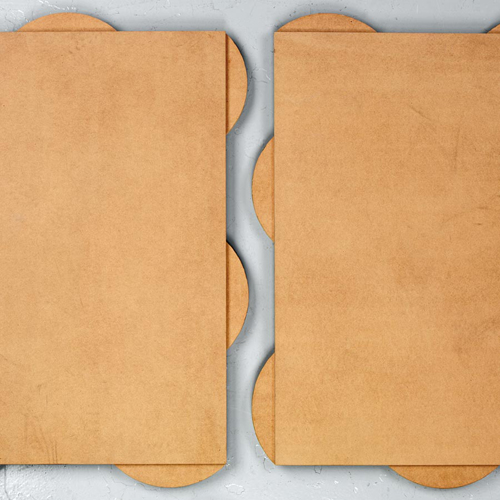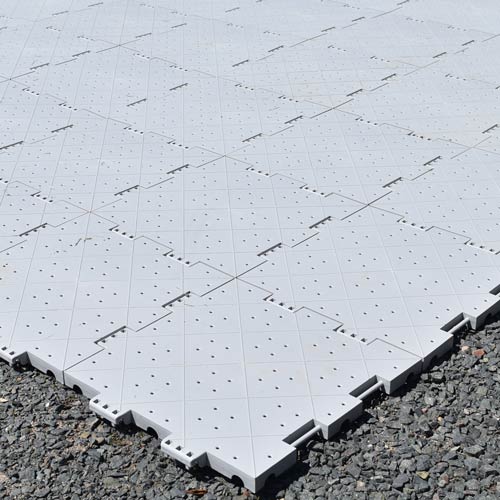 Portable dance floors are a great option for dance studios, cheerleading facilities, and home use. This style of flooring is available in multiple configurations, including roll, tile, and mat formats.
Making use of portable flooring for dance is easy, as the installation is a DIY process. You can put together the floors in very little time. Because this type of floor does not require adhesive during installation, you can pick up and store the parts when they are not in use.
Choosing a Portable Dance Floor
When you want an easy flooring form to move to various locations, look for a portable tile with a coverage size you can handle alone or with one other person. Additionally, you will want tiles that have interlocking edges, which simplifies installation. When searching for the perfect portable dance floors, you also should consider the following:
The location where the tiles will be used (indoors or outdoors).


The weight and size of the floor's pieces, as smaller pieces will be more portable.


The types of dancing that the floor will host.


Whether you need the floor to be suitable for practice or performances or both.


Whether you want a purchase or a rental, understanding that purchasing portable dance floors is far cheaper and convenient over the long run.
Greatmats carries multiple styles of portable dance floors that are suitable for various use cases. Here are some of the best types of portable dance flooring available.
Event or Dance Floor Tiles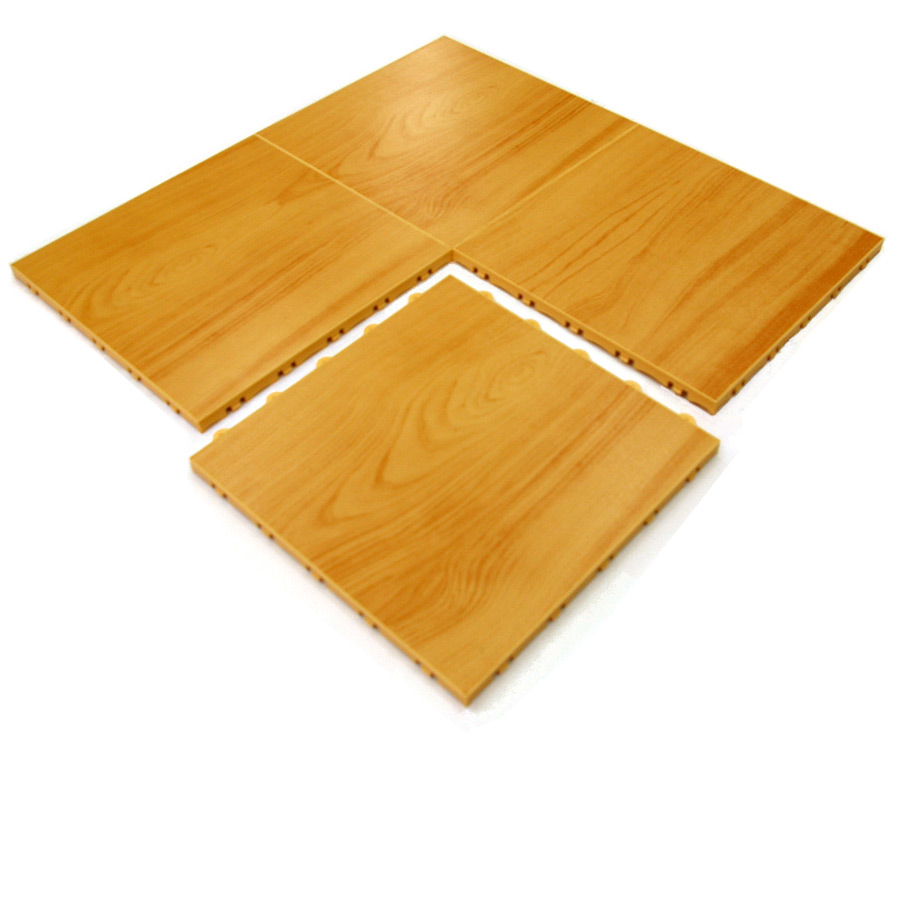 The
Portable Dance Floor Tile
measures just 1 square foot in size per tile, making the individual pieces easy to handle. Each one weighs just 1.25 pounds, so they're extremely portable. And the vinyl top layer on the interlocking plastic base consists of a sharp looking wood grain finish that's suitable for practice or productions. One advantage of these higher durability interlocking tiles is that you can leave several tiles connected when you move them, creating larger chunks and reducing the time required for installation.
Tap Dance Floor Kit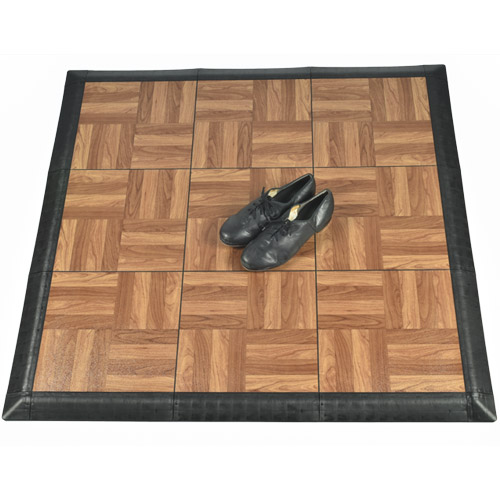 For those practicing tap dancing at home, the
Tap Dance Floor Kit
will make for a smart purchase. This nine-piece kit consists of a vinyl layer on a plastic base, which delivers a desirable clicking noise that's perfect for tap shoes, outperforming other portable dance floors in this area.
Each piece in the kit measures 1 square foot, which gives you a finished size of 3 by 3 feet. The kit also ships with ramped border pieces, creating a sharp looking finished edge. The individual pieces interlock together and weigh only about 2 pounds, making the entire kit extremely portable.
Portable Dance Floor Cam Lock Kit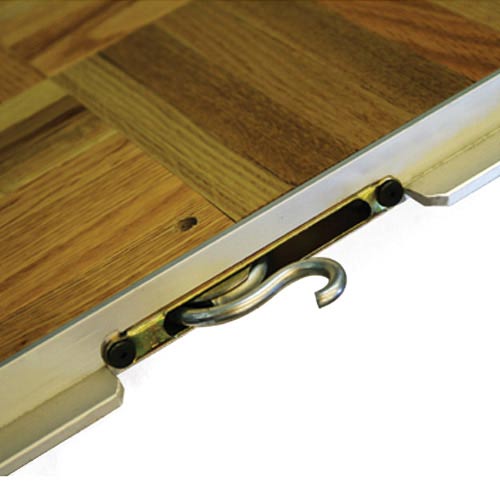 If you're concerned about having an extra durable connection for your portable dance floors when placed under the stress of dancing at high traffic events, consider the
Seamless Cam Lock Portable Dance Floor
.
Each panel of the flooring has a vinyl top surface with a solid color or wood grain finish over the top of a plywood base. The pieces connect together using a secure Cam Lock fastener, which ensures they will stay together tightly. Setup goes quickly, even for a large dance floor, as each panel covers 12 square feet.
Marley Dance Floor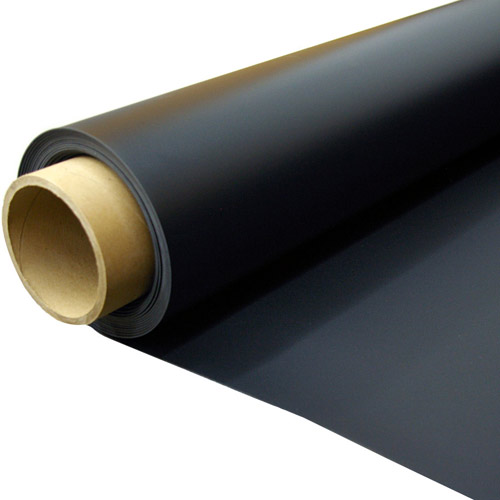 For a stage setting where multiple types of dance will be performed, marley flooring rolls are a great option. You can order huge rolls with hundreds of square feet of coverage. But for a portable option, consider the
Home Dance Floor Adagio
roll, which measures 10.5 by 10 feet - or the
Custom Cut Rosco Adagio Touring Marley
.
Each vinyl sheet measures 1.5 mm in thickness. At 63 pounds, the home roll doesn't weigh as much as the larger marley roll options. Even though it's thin, marley is a durable floor that will give you a great value over time.
Sprung Dance Floor
A sprung dance floor design isn't quite as portable as some of the other options on our list, as the individual pieces cover 12.25 square feet and weigh 44 pounds. However, when you want to create portable dance floors that provide just a bit of spring and bounce, the
Sprung Dance Floor Full Panel
is a choice worth considering.
The individual panels slide together using a nesting system, which ensures they stay together when placed under pressure. To finish the installation, you do need to cover the sprung panels with a marley roll.
Another option to offer fatigue relief in a portable design is Greatmats
Home Dance Subfloor
, which has two layers of interlocking tiles - one for cushion and another for stability.
Portable Outdoor Tile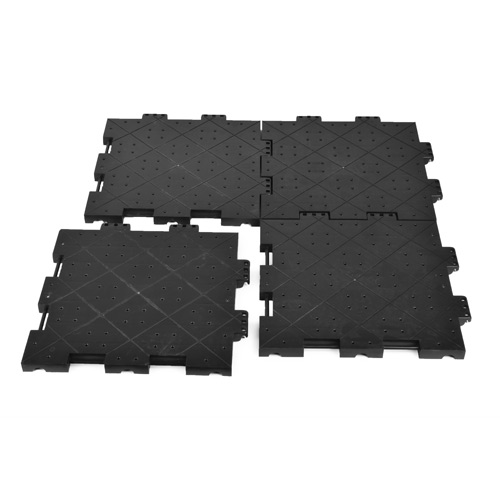 For one of the best price options in portable dance floors, consider the
Portable Outdoor Tile
. This tile allows you to create a sturdy and safe dance floor area in almost any outdoor location, including over grass or gravel.
These individual tiles each cover 1 square foot and weigh only 0.81 pounds, so one person can easily carry them around. They lock together securely, which makes it easy to put together and take apart the floor.
The polypropylene plastic material stands up to any kind of weather, including wet conditions. Upon installation outdoors, these plastic tiles will serve as a base material, allowing you to lay other dance flooring options over the top.