What Are The Best Black Puzzle Mats?
By Kyle Schurman Created: January, 2021 - Modified: March, 2023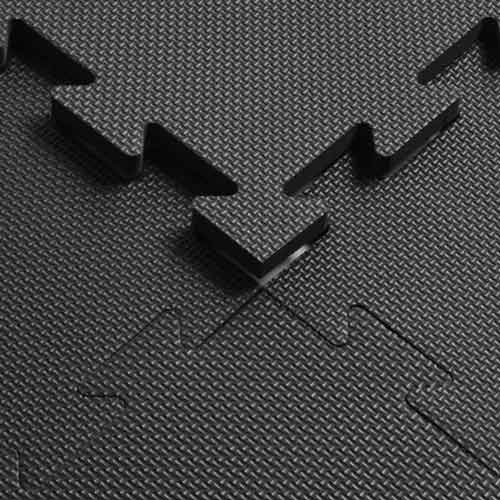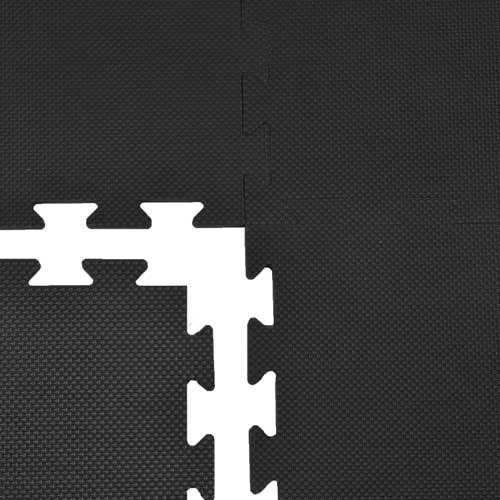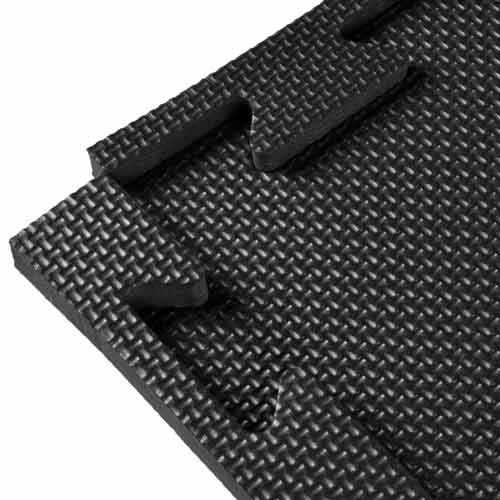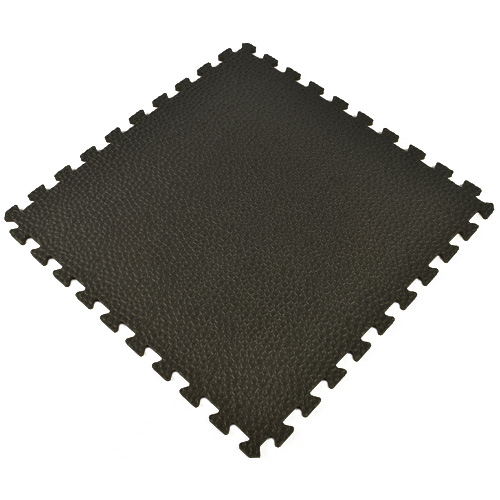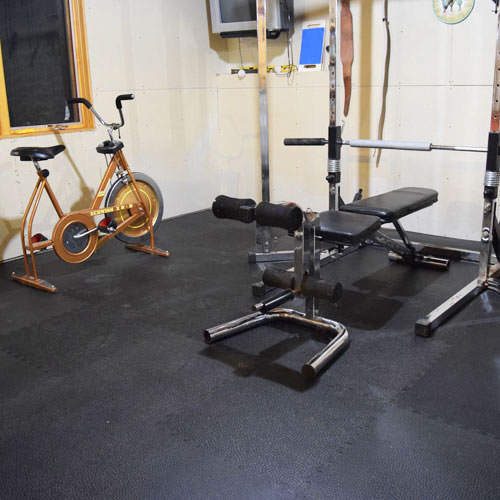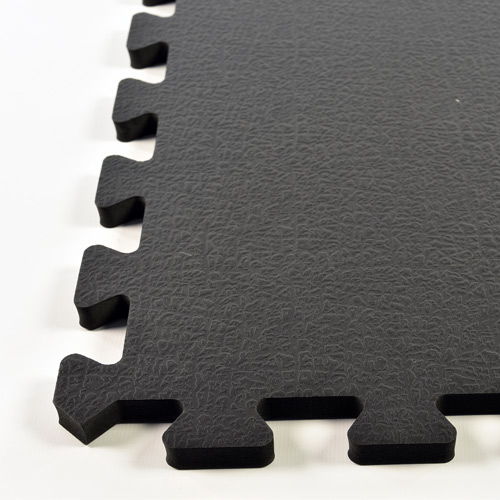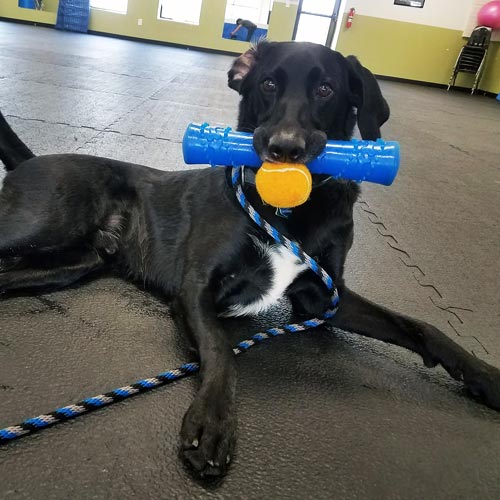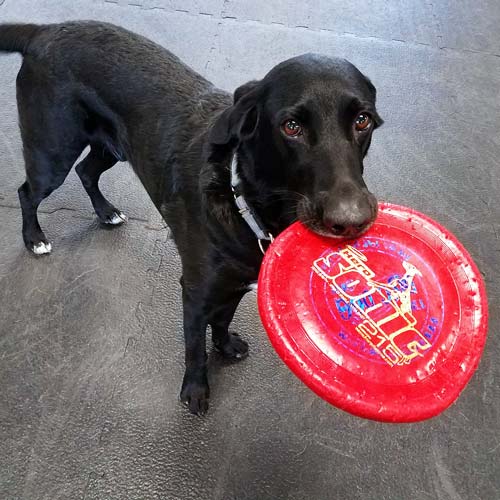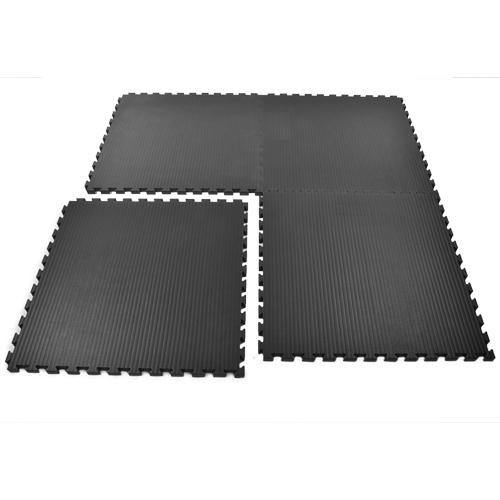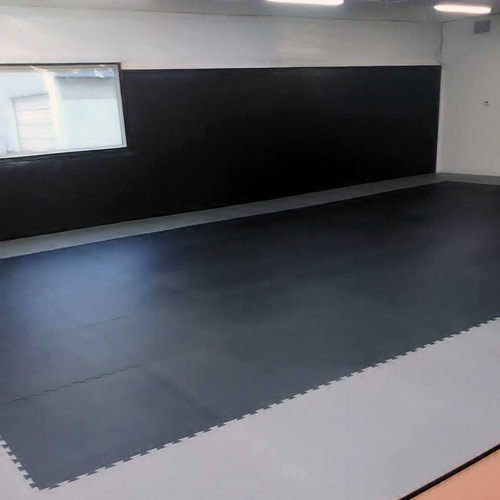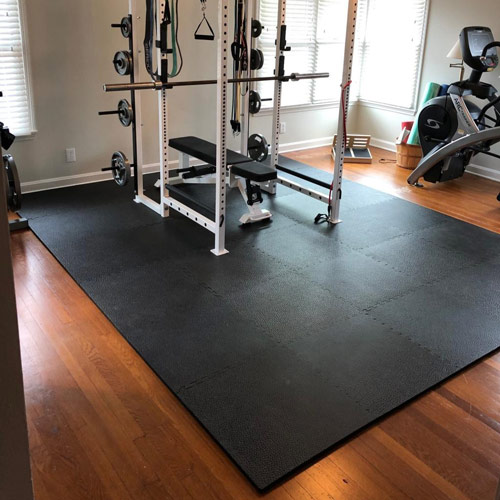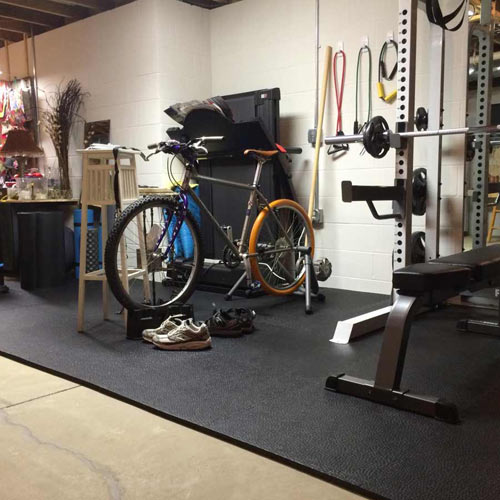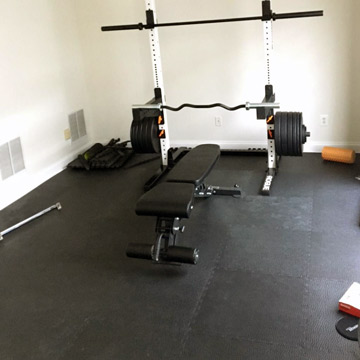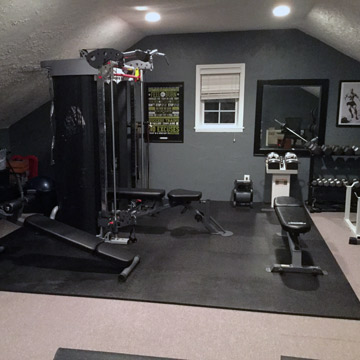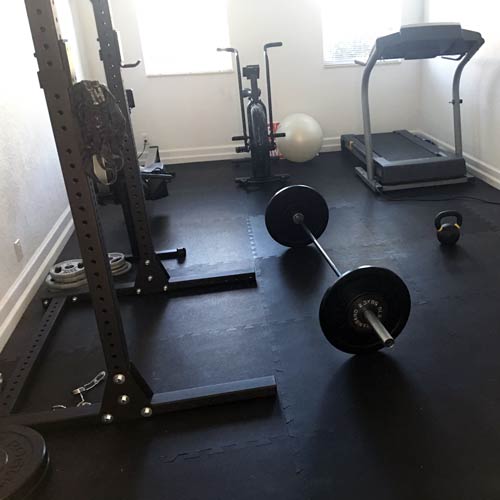 Black puzzle mats have a variety of potential use cases, giving them impressive versatility. The best version depends on the planned usage. Some consist of rubber, delivering impressive protection for the subflooring. Others use foam for ease of installation and maximum cushioning. Both units have outstanding durability.
Selecting black as the color for the floor makes a lot of sense. Cleaning is easier than with lighter colors, and black will match the decor of almost any room or studio. Black puzzle mats work nicely for home and professional layouts alike.
The advantage of puzzle mats is the way they go together quickly. The puzzled edges simplify the installation. Just line up the slots and tabs on the edges of the pieces and press them together for a tight connection.
Greatmats has many models of black puzzle mats for sale, ensuring the ideal setup for whatever use case is in the cards, whether that's for workout spaces, for kids play rooms, or for weightlifting areas.
What Are Thick Foam Mats Used for?
Black puzzle mats with at least 3/4 inches of thickness will provide extra cushioning for the lower body joints during exercising. This is important for high impact exercises, as well as for martial arts.
One of the best models for this use case is the large 1x1 meter
Judo Jiu Jitsu Mats Interlocking
product. These black puzzle mats deliver 1.25 inches of thickness, so they can deliver cushioning for ground work training in disciplines such as judo, MMA, or jiu jitsu.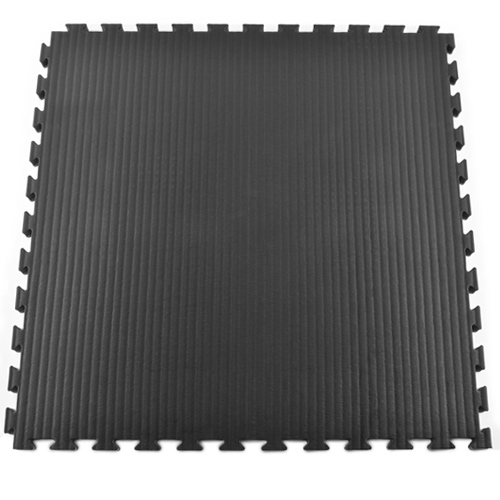 Additionally, they have a tatami surface, which means they will not cause skin burns when athletes are working on the ground.
Quality EVA foam is important for this use case, as it will not sink at the seams when placed under stress. It has the firmness desired for supporting heavy weight and for allowing athletes to make quick movements.
Some thick foam matting also can support weightlifting equipment and exercise machines successfully, while protecting the finish in the subfloor from scratches and gouges. Buy the
Gym Floor Workout Fitness Tile Pebble
model for this particular use case.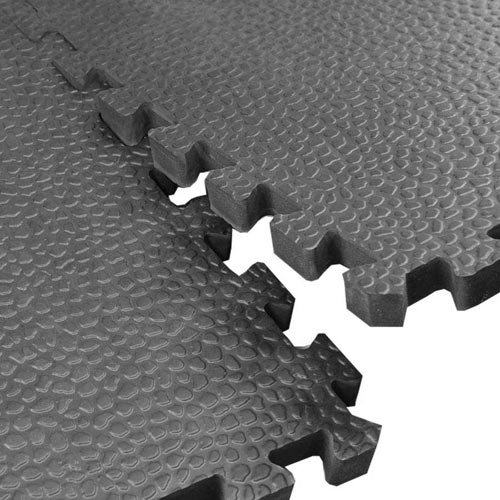 At 0.75 inches in thickness and with dimensions of 2x2 feet, these black puzzle mats go together quickly, covering any size space in very little time. These mats deliver high levels of density, creating the durability and cushioning required for use in a home or studio gymnasium setting.
When a particular space in the house needs to host different activities, these tiles disassemble as quickly as they go together. Pop the tiles together for exercising. After the session, just pull them apart and place them in storage, returning the space to its original purpose.
These tiles also include two border strips per piece. This allows the installer to create a finished edge without having to cut individual tiles.
What Advantages Do Thinner Foam Tiles Have?
Thin tiles work nicely as a DIY installation and are even nicer for storage and transportation. They do not have quite as much weight per tile as the thicker units, which makes the process of laying them out and storing them after each use easier.
An option like the
Sport Plus Designer Foam Tile
works nicely for creating permanent or temporary aerobics flooring. Each piece measures 3/8 inches in thickness, covers 4 square feet, and weighs only 1.75 pounds. Some customers choose to use these as an underlayment for dance flooring or as a moisture barrier in a basement layout.
Another 3/8-inch option is the
Home Gym Flooring Tile Pebble
. These measure 2-by-2 feet apiece and weigh 1.8 pounds each. With the puzzled edging, the pieces interlock together tightly without the need for adhesive, which is important when you want to be able to use this flooring as a temporary install.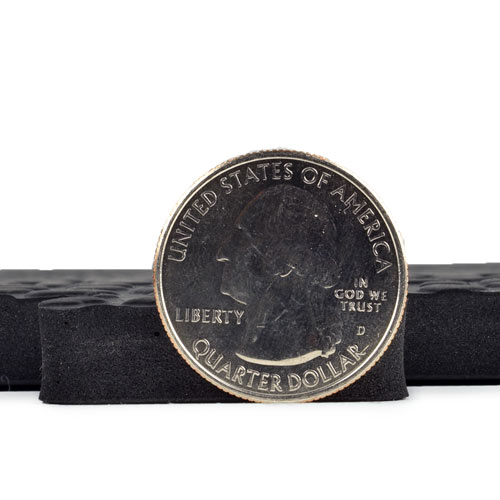 The pebble top surface is a smart choice when deploying it in areas where sweating or spills are possible. The texture on the top of these foam tiles will prevent slipping for athletes, giving them the grip they need to perform their exercises safely.
Are Black Rubber Puzzle Mats a Good Idea?
As another option for black flooring, rubber interlocked mats with puzzle edging deliver long lasting performance. They are heavier than foam, which can complicate installation for some people, but they deliver even more durability.
The 3x3 foot
Geneva Rubber Tile
is a 3/8-inch thick puzzle tile with interlocking edges. It's useful for both commercial and home usage for those who need maximum protection for the subfloor over time.