What Temporary Floor Protection Is Appropriate for Events?
By Kyle Schurman Created: November, 2022 - Modified: February, 2023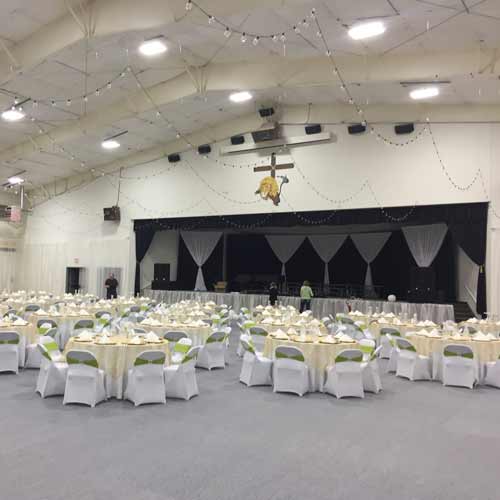 When preparing to hold a special event, you may want to consider the flooring that's in place and whether it needs protection. If you are renting a space, for example, you may want to invest in temporary floor protection from Greatmats.
We offer a range of products that can cover carpet, wood, concrete, and other types of existing flooring. These products will take the brunt of any of the activities occurring, while leaving the flooring underneath in perfect condition. We'll spell out some examples of where temporary floor protection can help you.
Temporary Floor Protection Product Options
| | Carpet Tiles | Vinyl Rolls | 20mm Foam Tiles | 3/4'' Foam Mats | Heavy Equipment Mats |
| --- | --- | --- | --- | --- | --- |
| Uses | craft fair, science fair, banquets, concerts | craft fair, science fair, graduation | martial arts tournament | petting zoo, livestock demo | concert, large expo |
| Size | 39''x78'' approximate | 10' wide x custom length | 1x1 meter | 2'x2' | 4'x8' |
Protective Carpet Tiles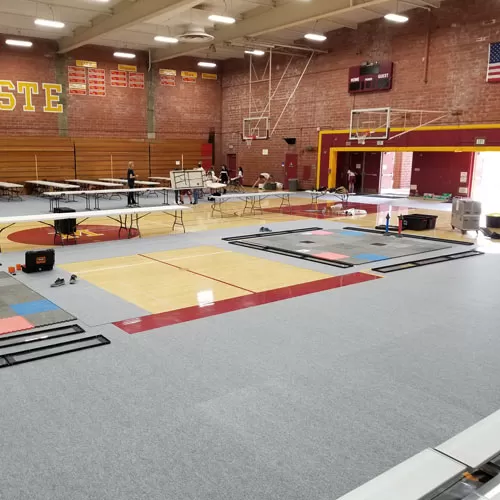 When holding an event like a science fair or a craft fair, spills could cause damage and staining to the flooring. The same goes for banquets or holiday concerts where people might be eating and drinking.
We offer Gym Floor Covering Carpet Tiles to protect the floor in a case like this. These heavy duty carpet tiles have a thin design, which makes it easy to do the layout. They will remain in place without sliding around. There's no need to use adhesive or tape, which is important for a temporary floor.
These carpet pieces look great, so they will be appropriate to use for covering a gym floor for things like commencement ceremonies or award shows at a school. Some schools even choose to leave these carpet tiles in place underneath the team bench area to catch spills during basketball or volleyball games.
Protective Vinyl Rolls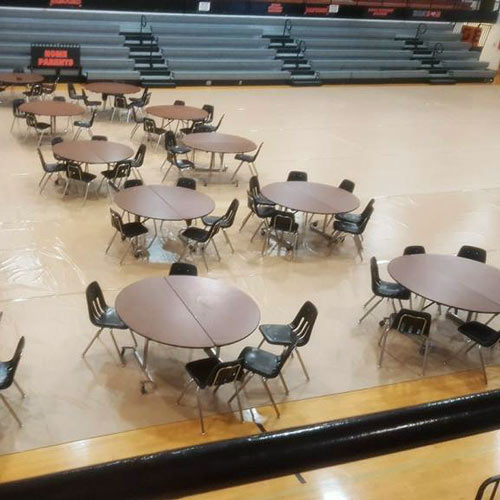 Another popular temporary floor protection to use in a school gym or in a similar space is our Gym Floor Vinyl Cover. This roll of vinyl is one of the fastest ways to cover the floor ahead of an event, as the sheet covers a large area in very little time.
It is slip resistant, so when people are walking across it during a craft fair or a science fair as they look at the exhibits and booths, they can do so safely.
Vinyl is a good choice when you need acoustical benefits for a speech during graduation or at a concert, as it cuts down on the echoing in a large gymnasium space.
This vinyl surface is a little less stylish than the carpet tiles we already discussed, but it is available in nearly a dozen different color options, so you can customize the look of the space.
Protective Foam Tiles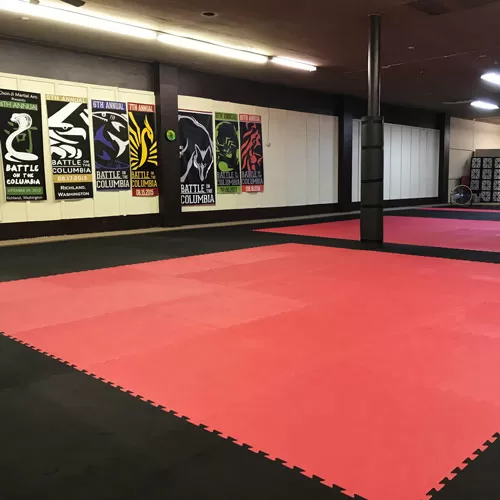 Holding a martial arts competition in a space that's large enough to accommodate all the athletes and the people who want to attend can be challenging. If you must rent a large space to hold the competition, consider bringing our Pro Taekwondo Martial Arts Mats to cover the existing floor.
These foam mats have a thatch texture to ensure a sure footing for the athletes, while delivering more cushioning than a hardwood gym floor.
Installation is easy with these tiles, as they feature a puzzle-style interlocking edge that simply pops together without needing glue.
Should the competition include demonstrations where athletes will be breaking bricks or boards, or where they will be using weapons, our foam tiles protect the flooring underneath if these items fall to the ground.
Protective Foam Mats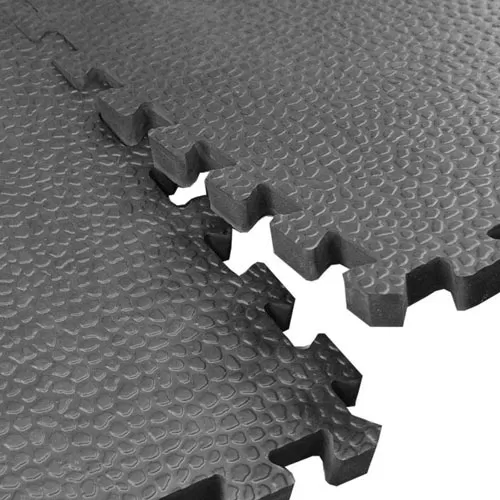 Foam mats that look like rubber, such as our Interlocking Portable Horse Stall Mats, are a great choice as temporary floor protection when you need to protect a small area.
These foam mats work perfectly for setting up a petting zoo at an event or when holding a livestock demonstration. You don't want the animals to create a mess on the main floors, so these mats keep the mess in a small area, while also giving the animals a cushioned surface.
Our foam material is slip resistant and water resistant, so people walking in the area can remain safe, even if moisture is present.
Rubber is a common type of flooring to use around animals, especially livestock. Because rubber is heavy, it can be challenging to install temporarily, though. These foam mats only weigh 2.2 pounds per 4 square feet of coverage, creating an easy installation process.
Protective Heavy Equipment Mats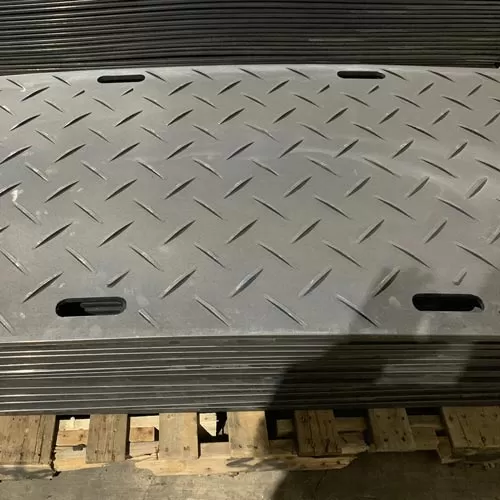 For those times when your temporary floor protection must stand up to the most difficult conditions, consider our AlturnaMats Ground Protection Mats.
These polyethylene mats can hold significant amounts of weight, protecting the flooring underneath at all times. Construction teams and contractors use these temporary floor protection mats on a regular basis, so you can be certain that they are going to deliver the protection you need for your event.
Should your event involve moving heavy items in and out of place, such as for a concert where large props are part of the setup process, these mats will protect the floor from any damage from the equipment or from the vehicles moving the equipment into place.
These mats support the entire weight of the items moving across them, ensuring that the main flooring underneath does not suffer indentations or unwanted markings.