Rubber Flooring Rolls for Gym, Sport & Athletics
Rubber flooring rolls are highly popular for use in athletic facilities, where they're intended to provide sound and impact absorption with a non-slip surface. They have potentially endless uses, as they are durable and affordable. At Greatmats, we have the best quality rolled rubber flooring products shipped nationwide at competitive prices. Always receive the best price and service with Greatmats. Standard material is in stock coast to coast.
Rubber Flooring Roll Customers - View All
Rubber Gym Flooring Rolls - Peak Gymnastics and Fitness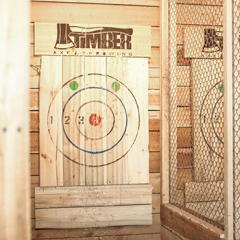 Timber Axe Throwing - Rubber Flooring Testimonial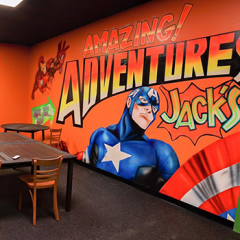 Jack's Ultra Sports - Rubber Flooring Rolls - Conway, AR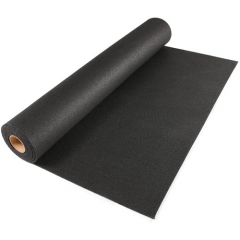 Plyometric Rubber Roll Gym Mats - HB Fitness Testimonial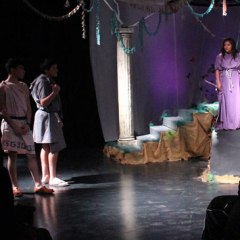 Theater Stage Flooring - Abraham Lincoln High School Testimonial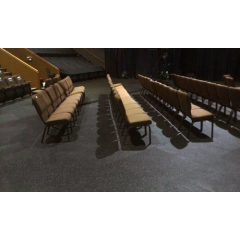 Champions Centre Church - Rolled Rubber Event Flooring - Tacoma, WA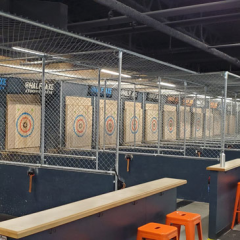 Half Axe Throwing Lanes Equipped with Greatmats Rubber for Safety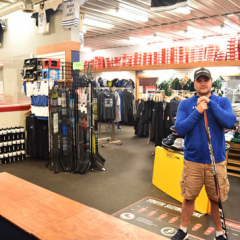 Rubber Flooring for Hockey Skates - St. Croix Sports Testimonial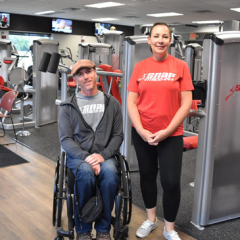 Rolled Rubber Gym Flooring - Snap Fitness Testimonial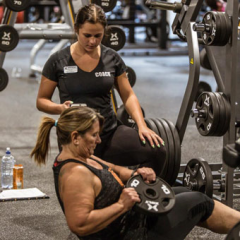 Rubber Health Club Flooring - Xperience Fitness Testimonial
Rubber Flooring Roll How To's - View All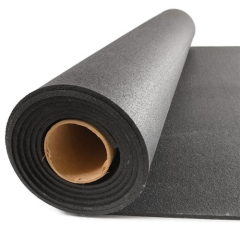 How to Install Rubber Gym Flooring on Concrete & Other Surfaces
Installing Rubber Flooring Over Radiant Heat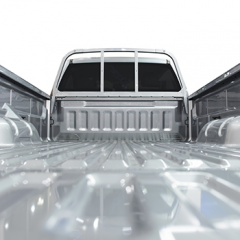 Create A DIY Rubber Truck Bed Mat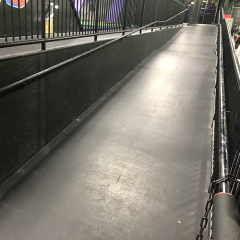 Can You Cover A Wheelchair Ramp With Rubber?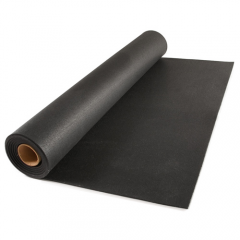 How to Install Rubber Flooring Rolls over Tile or Concrete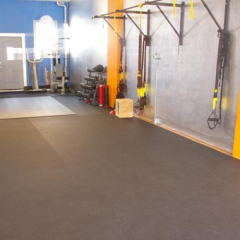 How to Clean Rubber Floor Mats and Rubber Flooring Rolls
How To Install Rubber Flooring - Mats, Tiles and Rolls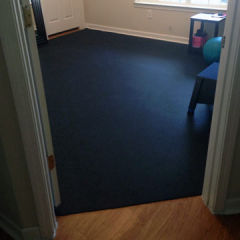 When Would You Use Rubber Flooring In A Residential Setting?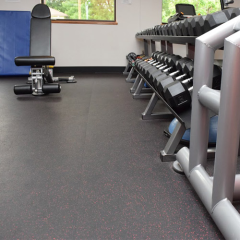 Can You Install Rubber Flooring Over Radiant Heat?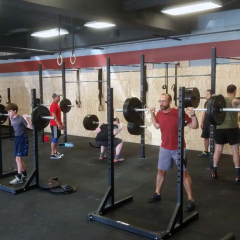 Where Would You Use Resilient Rubber Flooring?
Rubber Flooring Roll Ideas - View All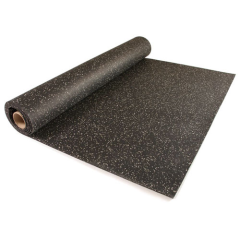 What Rubber Flooring Rolls Use EPDM Rubber?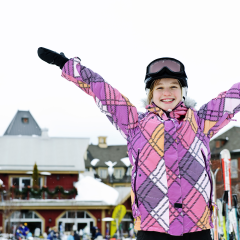 What Makes Rubber Flooring The Best For A Ski Resort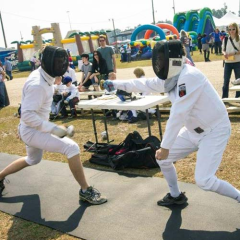 Why Is Rolled Rubber So Popular For A Fencing Piste?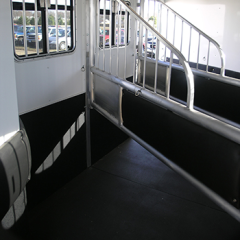 Why Would You Use Rubber Trailer Flooring?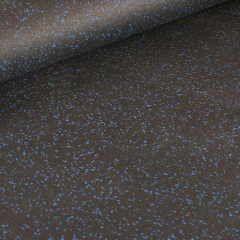 Why Install Rubber Lining In A Van?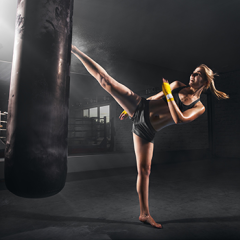 What Are The Best Muay Thai Floor Mats?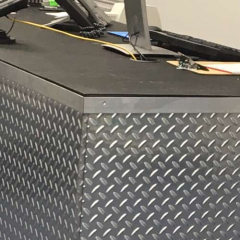 The Benefits Of A Rubber Counter Mat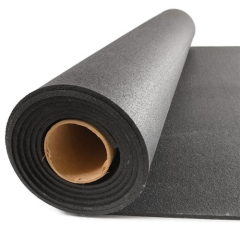 The Best Rubber Flooring For A Van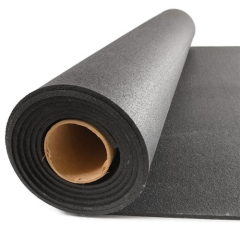 When Would You Use Rolled Rubber For A Shelf Liner?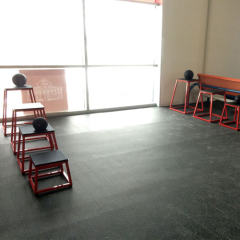 Rubber Flooring Rolls vs. Rubber Floor Tiles: Which is Best?
Rubber Flooring Roll Features - View All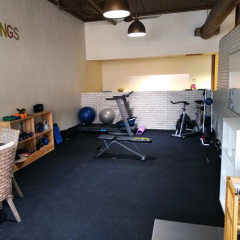 Can You Purchase A Plyometric Rubber Roll In Custom Lengths?
Comparing Hockey Rink Rubber Flooring Options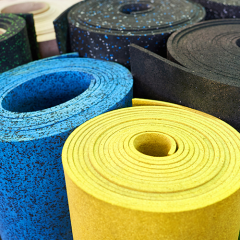 Is It Possible To Get A Yellow Rubber Floor?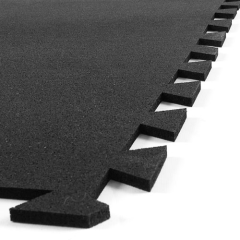 What Is Recycled Rubber Flooring?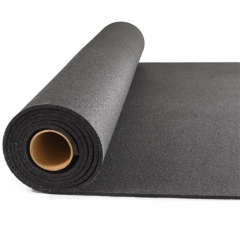 Rubber Flooring Rolls Features and Benefits Video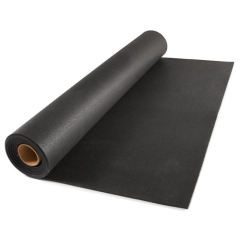 4x10 Foot Rubber Flooring Rolls Informational Video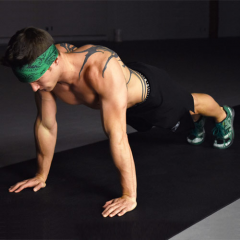 Smooth Rubber Cross Fitness Flooring Rolls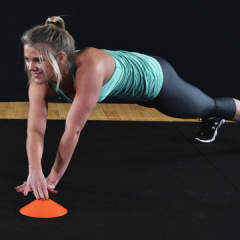 Plyometric Rolled Rubber Flooring 8mm Features and Benefits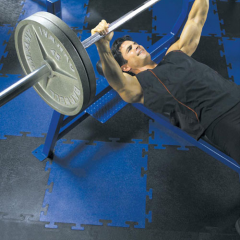 Interlocking Rubber Floor Tiles vs. Rubber Flooring Rolls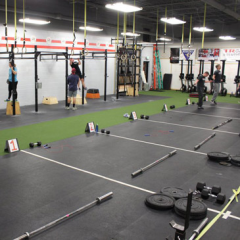 All You Need to Know About Greatmats Rubber Flooring Sheets
Rubber Rolls for Gym, Dog, Weight Rooms, Industrial and Rooftops
Rolled Rubber Flooring Options
Made in the USA from recycled tires rubber flooring rolls are available in black or black with colored flecks included in the material mix. We have a variety of colors from 10 to 90 percent colored content. Some flecks consist of ethylene propylene diene monomer (EPDM).
We have these rolls at the most competitive pricing in the USA, representing all major rubber roll manufacturers and provide nationwide shipping with optimum production lead times. There is no project or request too large.
They are 4' wide with standard 25' and 50' lengths, but customized lengths are out there too. Anything above 25 linear feet will ship via freight delivery. We also stock 4x10 foot sheets that can go via ground delivery from our Wisconsin warehouse.
The majority of high density 1/2 inch thick designs or those with a high color percentage will fall on the higher end of the price scale when compared to thinner, black and regrind options.
Economical Rubber Flooring Rolls
If coloring density isn't a concern, regrind or confetti is a great way to purchase it without paying as much as for standard black.
Regrind is made of scraps, making it more economical. It is found in both Natural and Confetti color. If the recycle tires include the whitewalls, very small random white flecks can be found in them.
Confetti consists of recycle tires with scraps of other rolls thrown into the mix at the manufacturing process. With this, the colors are widely variant and will also appear at random.
Where a consistent colored fleck percentage is desired, we don't recommend either of these options. However, if appearance is secondary to cost, these two are the least expensive that we have, and they come with the same great 5-year warranty as some of the higher priced alternatives.
Because the regrind holds no coloring guarantee, it is offered at a greater discount. However, it features the same quality construction as others, ensuring a durable product.
Plyometric (or plyo-aerobic) rubber rolls are less dense versions. These are designed to yield cushion and anti fatigue relief for aerobic and cardio activities. This special slip resistant surface helps to protect athletes from the impact of repeated jumping or running.
Standard lengths of 25 and 50 feet are available as well as custom length in standard thicknesses of 3/8 and 1/2 inches as well as a variety of other thickness which can be used as underlayment for everything from basketball court floors to dance floors.
We also have a number of special rubber flooring rolls for particular purposes. We have a few with 12' to 14' width that fall in the specialty category (primarily designed as one-piece horse stall flooring), as well as those designed with special shock and sound absorbing features. Other specialty products include artificial turf topped and extra long entrance sections.
Equine enthusiasts should consider our Big Sky One Piece Stall Mats. These create a horse stall that is easy to clean and helps to reduce bedding and labor costs. These are availables in 3 sizes, 12x12, 12x14, and 14x14 and are 17 mm thick (approximately 2/3 inch).
Installing Rubber Mat Roll
It is easy to install in three different ways.
1. It doesn't necessarily need tape or glue, but this method is suitable for smaller installations only. Typically, we discourage this installation type, as it can expand and contract with fluctuations in heat and humidity, which means two pieces may overlap one another if there is nothing holding them down. This can create uneven edges and tripping hazards.
2. To attach rubber rolls to the floor, but to still be able to move them later, a tape-down approach is recommended. Any double sided tape can keep it attached without damage to the rubber material. We recommend applying the tape around the perimeter of the room and along the seams.
3. For a permanent installation, use adhesives to attach it to the subfloor. We have an adhesive specifically for this purpose. The commercial grade adhesive is extremely durable. Always wear gloves and keep this adhesive away from children.
Installations are fairly basic with a roll of rubber. Simply unroll it and, using a straight edge and a sharp utility knife, slice the ends to fit. Consider scoring it more than once to get through it. Rolls are generally shipped at a length slightly longer than ordered to accommodate for custom cutting at the time of installation.
After laying the first 4' wide strip, simply repeat the process until filling the room. Depending on the dimensions, cutting it from end to end the long way may be required to fit the room. Simply measure the distance between the side of the last laid out piece and the wall. Then cut the remaining part vertically to that width.
If someone is facing a deadline for an install, we encourage making a call to us regarding production times. We will do everything we can to ship it in a timely manner.
Rubber rolls are one of the most common forms of gym flooring solutions and can be custom ordered with nearly any color percentile mix. Each roll will lay flat when unrolled for installation.
Our rubber roll flooring is made from a very low odor, thin rubber matting. With tire recycling involved in the source materials, it is a green product by Environmental Protection Agency (EPA) standards. It also qualifies for Leadership in Energy and Environmental Design (LEED) points.
FAQ Rubber Flooring Rolls Q&A
How much does rubber flooring cost?
Rubber gym flooring rolls give a good value, covering quite a bit of area for roughly $1.25 to $3 per sq. ft. at the low end and up to $12 per sq. foot for high color and specialty rolls. Underlayment rolls can also be found for less than $1 per sq. ft. Additionally, because coverage goes fast, less time is needed for installing the rubber rolls, which saves money and time on labor.
Is rubber flooring waterproof?
Non-vulcanized rubber mats are only partially non-absorbent, and water will infiltrate the material over time when submerged repeatedly or power washed on a regular basis. Avoid soaking or high intensity power washing of the rubber floor tiles. To dry this gym rubber matting, it is best to hand dry it or to elevate it off the ground for air drying.
How do you install rubber floor rolls?
Roll out rubber flooring can be dry laid for small installs. For larger installs of a rubber floor roll, it can be taped or glued down. Whether the goal is to dampen noise, absorb impact, insulate, or provide a no-slip traction, rubber flooring rolls work for any occasion and can be laid out quickly.
Is rubber flooring safe?
Large rubber mats consist of recycle materials that are safe for people, pets, and children. Additionally, a rubber sheet roll yields grippy surfaces, which reduce slipping hazards. Be aware that all flooring does go through an off-gassing process when new, so you will likely notice that new-rubber smell for several weeks.
Cleaning Industrial Rubber Flooring Rolls
Vacuuming with a power brush vacuum will suffice in the majority of cases.
For deeper cleaning, use a nylon mop with warm water and a mild neutral pH cleaner.
Try Pinesol or Simple Green to lessen the new car smell.
Mop up all residue.
Avoid petroleum based or waxing cleaners.
What are the benefits of rubber flooring rolls?
Excellent durability yields a longer lasting option.
Impact absorption can help to soften hard floorings.
Slight insulation against the cold or heat makes for comfortable surfaces.
Non-slip surface improves safety.
Strength and density help to protect the subfloor.
Eco-friendly and perfect for green projects
Good value for larger area installations
Versatile for a home gym floor, animal stalls, hockey arenas, locker rooms, and more.
Think about the following potential uses for recycled rubber flooring rolls:
Home and commercial gymnasiums
Weight rooms
Multipurpose rooms
Hockey arenas
Factories
Rooftop walkways
Horse stalls
Dog play areas
As an underlayment
Liquor stores or distilleries
It can add comfort and durability to a hard surface, like concrete or stone.