Are rubber flooring rolls for gyms cheap?
By Kyle Schurman Created: August, 2019 - Modified: May, 2020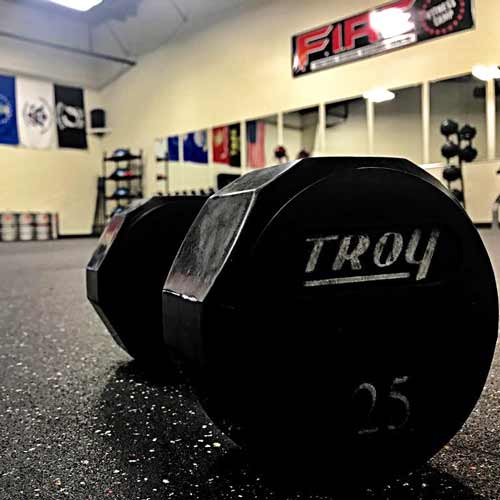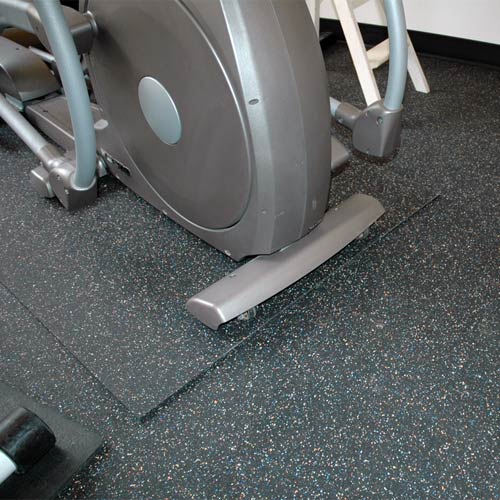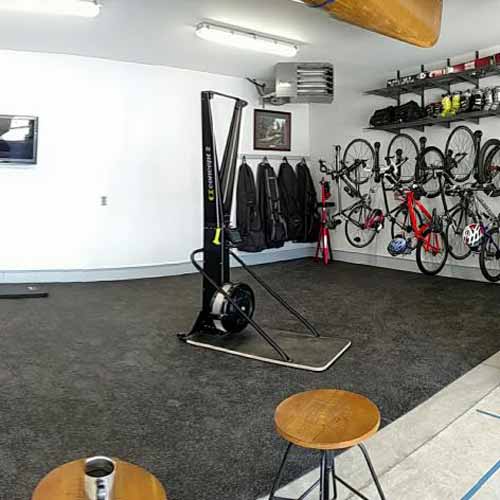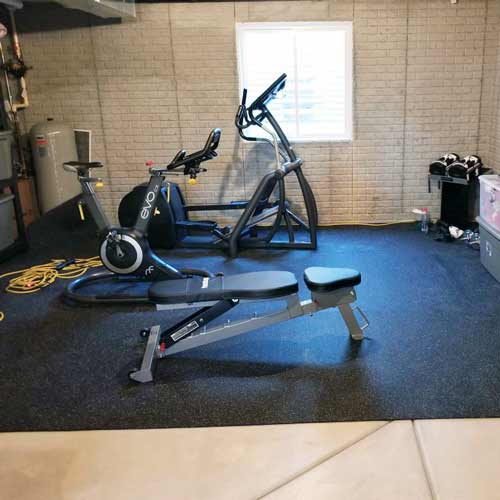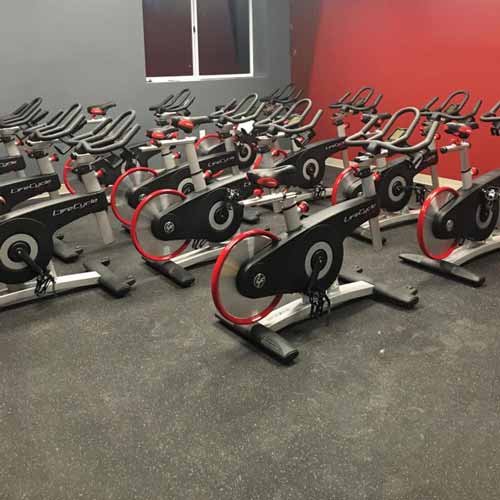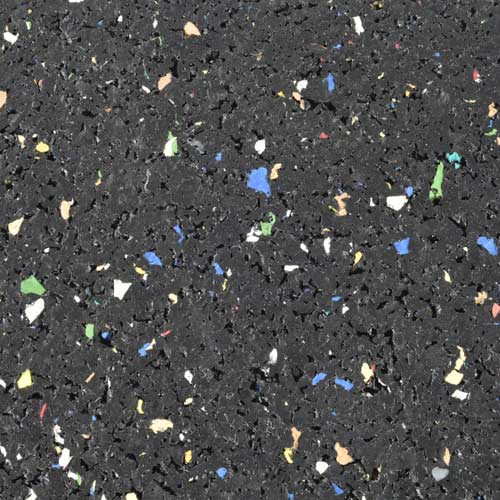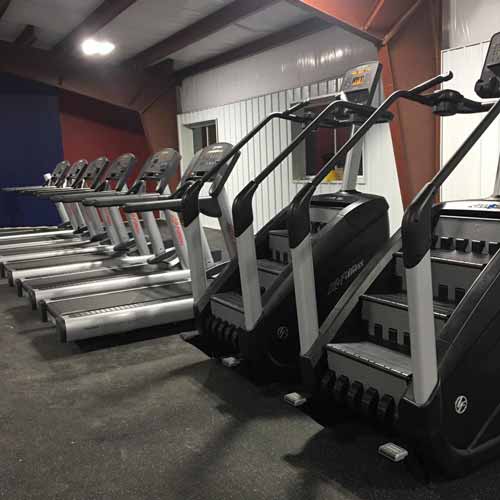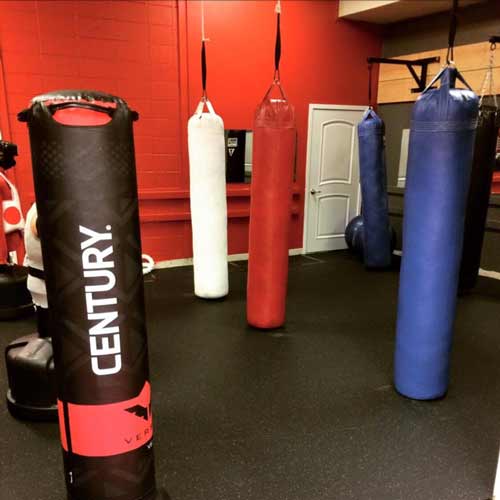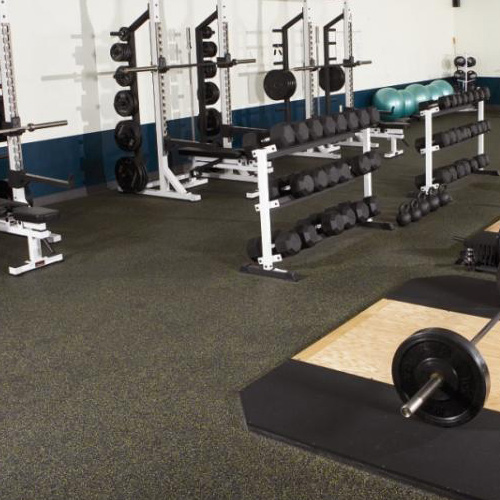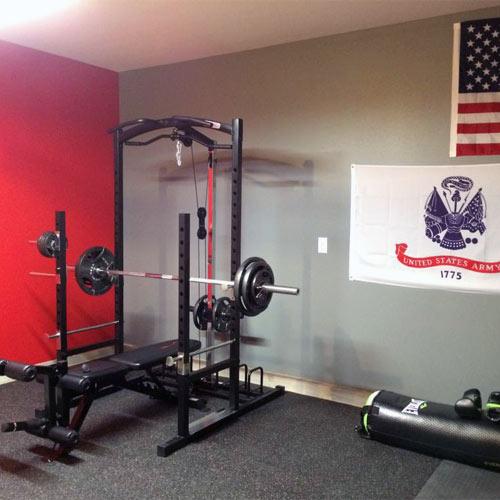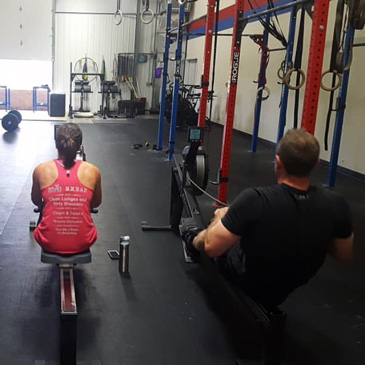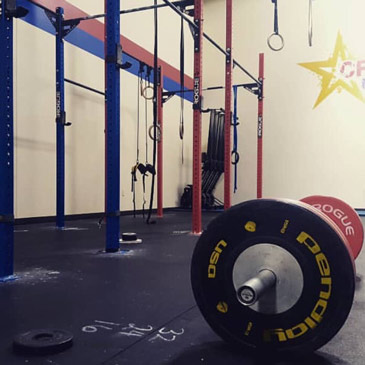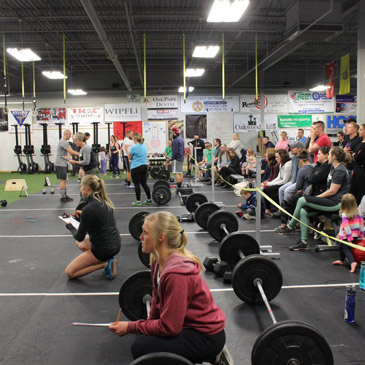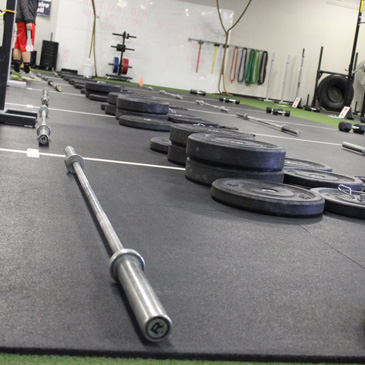 Rubber flooring rolls are a popular type of flooring option. They're versatile, allowing for use in many different situations. They're extremely durable, making them a smart choice in areas of high traffic.
What customers especially love about rubber flooring rolls, though, is how economical they are. Whether you call them inexpensive, a great value, or cheap, these rolls can cover quite a bit of square footage for a reasonable cost versus other forms of gym flooring.
Here are some features of these rolls that can greatly affect the price you'll pay.
Rubber Flooring Thickness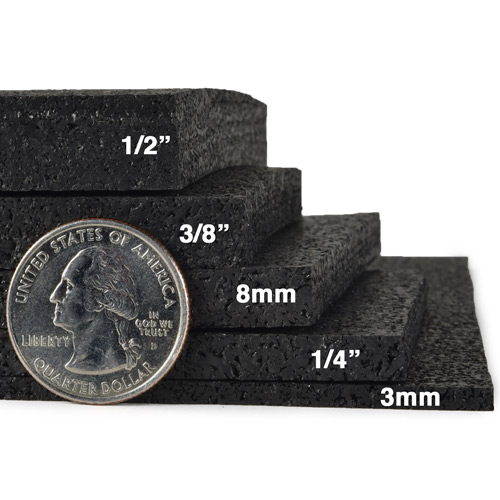 When you want the cheapest possible rubber flooring rolls to install at a gym or garage, the thinner the better - to a point. Greatmats offers these rolls in varying levels of thickness. Measurements of 1/2 and 3/8 inches are common.
However, when you want to save the most money possible, consider a 1/4-inch thickness of rubber. It's possible to find basic 0.25-inch thick rubber floor options that will cost roughly $1 to $2 per square foot of coverage area. This compares to 3/8-inch thick rubber rolls that run about $1.75 to $2.75 per square foot and 1/2-inch rolls for $2.50 to $3.50 per square foot for standard color options.
You can find even thinner rubber flooring rolls, measuring 2 mm and 3 mm in thickness. (This equals a measurement of about 0.08 and 0.12 inches.) These rolls carry a price closer to $0.50 to $1 per square foot of coverage. However, they're meant to be used as an underlayment, rather than as a standalone type of gym flooring.
Determining how you plan to use the floor will help you figure out whether you can use a thinner roll of rubber safely. For example, if you plan to use the rubber flooring rolls for protecting a subfloor against the use of free weights or heavy exercise equipment in your home, a 1/4-inch roll probably will not protect the subfloor properly.
But if you are seeking a type of rubber that's made for general use in a gym to provide modest cushioning and a buffer against the cold temperatures of a cement gym floor, the thinner style will work nicely, saving you some money in the process.
Money Saving Option for Rubber Flooring
Another way to save some money in the roll is by choosing a regrind design of rubber. With the regrind rubber roll, scraps and pieces of rubber are pressed together to create the solid flooring option.
This design saves money over other types of rubber flooring rolls. Similar to those designs, the regrind roll takes advantage of recycling old tires and other sources of rubber. This design also normally has the same warranty level of a standard roll of rubber. However, by using the scraps of rubber as the primary source, the manufacturing price is lower and color flecks may be more inconsistent.
Regrind products are available in primarily a black color with some color flecks spread throughout the roll. With a regrind roll, you can select from natural or confetti color options.
The
natural design
will have white flecks mixed in with the black. The white comes from recycled tires that include whitewalls. However, the number of the whitewall tires used in the natural regrind manufacturing process will not be consistent from batch to batch, making the white fleck density random.
With the
confetti color regrind rubber roll
, scraps from colored rolls are included with the scraps of black rubber at the time of manufacturing, resulting in the random color flecks throughout the roll.
Some rolls will have multiple colors. Even where flecks in the roll have only one color, the shade may vary from fleck to fleck. The lack of a guaranteed type of color and density of the color flecks allows the confetti regrind design to cost less than other rolls.
However, this randomness in colors means some people will not want to use this design. They'd rather have consistent color density over the lower price point of the regrind design.
Should you need a
consistent color fleck
, Greatmats also offers rolls of rubber that can meet this need at a reasonable price. These rolls will cost more than the regrind rolls, because the color density is guaranteed at percentages like 10% or 20% and because the color shade will be consistent throughout the roll.
Rubber Roll Coverage Area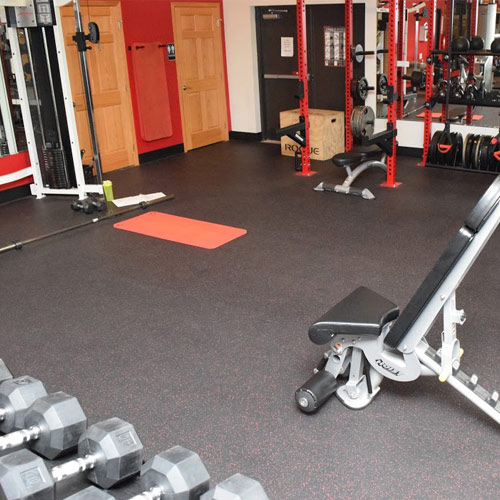 Another way to save money in your purchase of rolls of rubber is to select a large coverage area. Big rolls that will stretch across hundreds of square feet typically will carry a lower price per square foot than those that are cut to smaller sizes.
Even if you don't need a full roll, you'll usually find that ordering a big roll and then cutting the large roll of rubber to fit multiple sizes of rooms is cheaper than ordering smaller mats or tiles. Volume orders will have a smaller price per square foot too. They just require a bit more work on your part.
For rubber flooring rolls at cheap prices with lasting quality, count on Greatmats, which works with manufacturers all across the country. This ensures competitive prices and delivery times that outperform the competition, no matter how large or small the coverage area. Plus by finding a manufacturer in your area, Greatmats will help you save significant money on shipping, which could easily drive up the price of your purchase due to the size and weight of the material.