Reviews For Garage Interlocking Tiles
By Lisa Hobbie Created: September, 2021 - Modified: October, 2023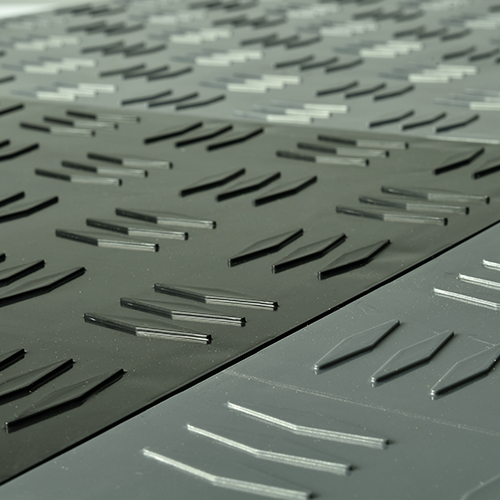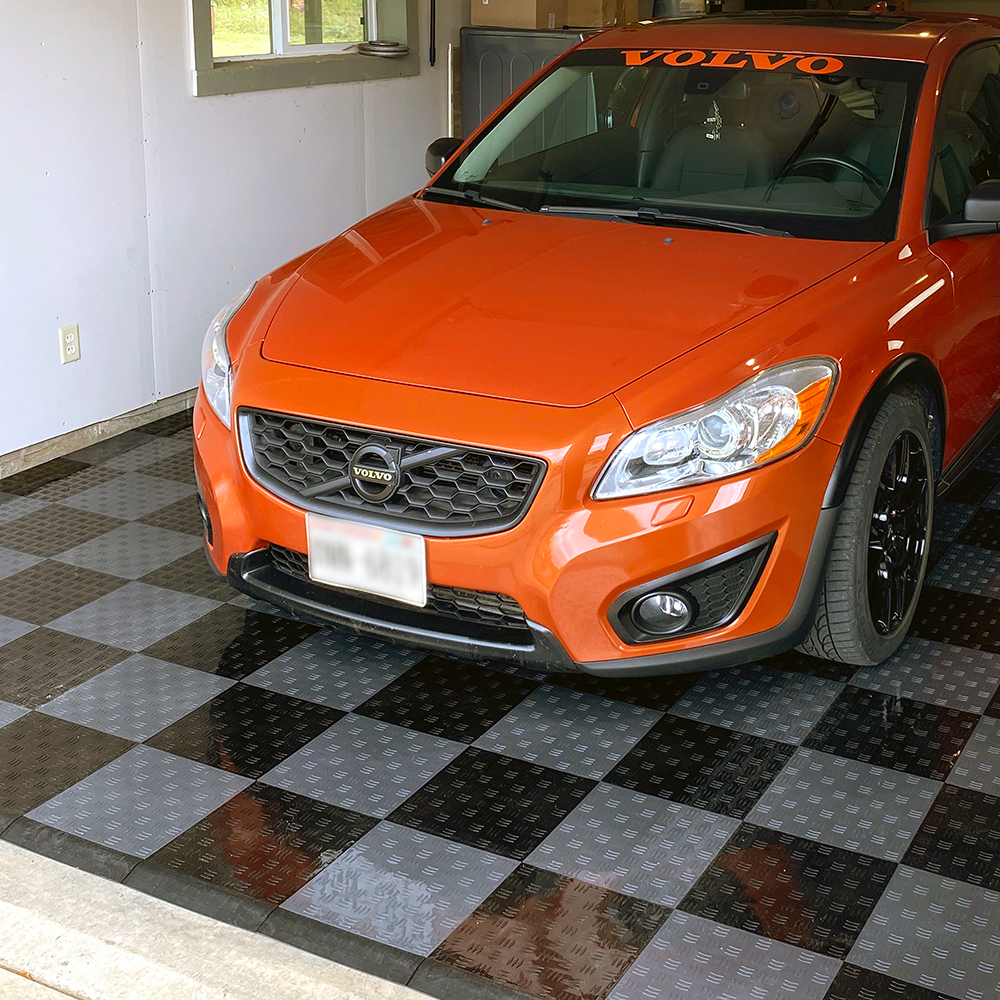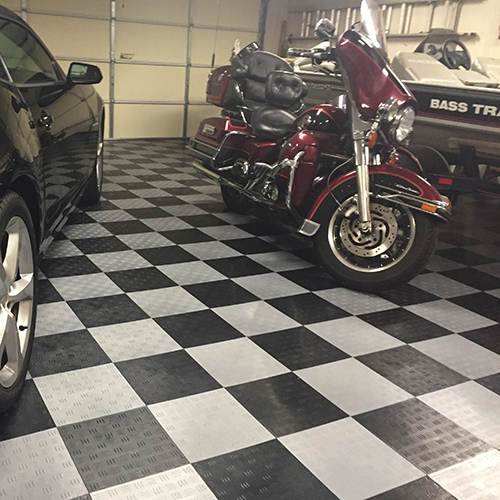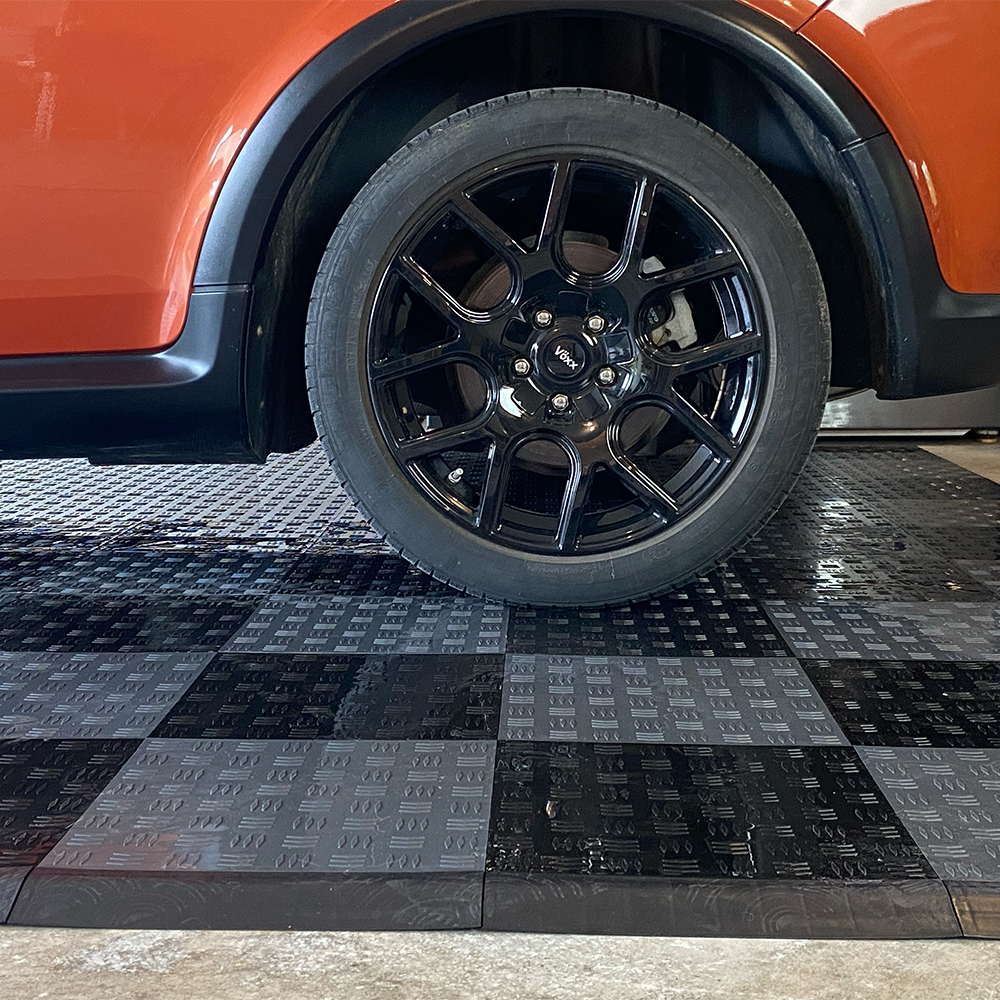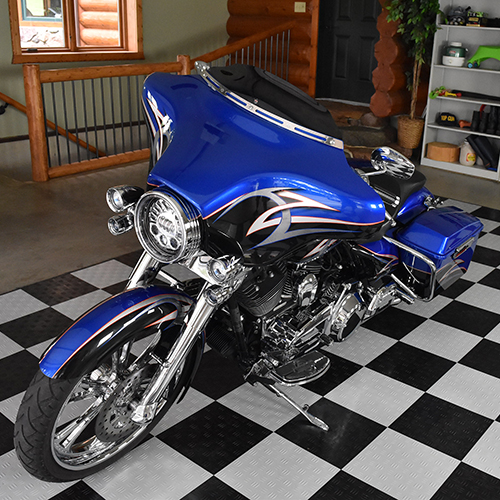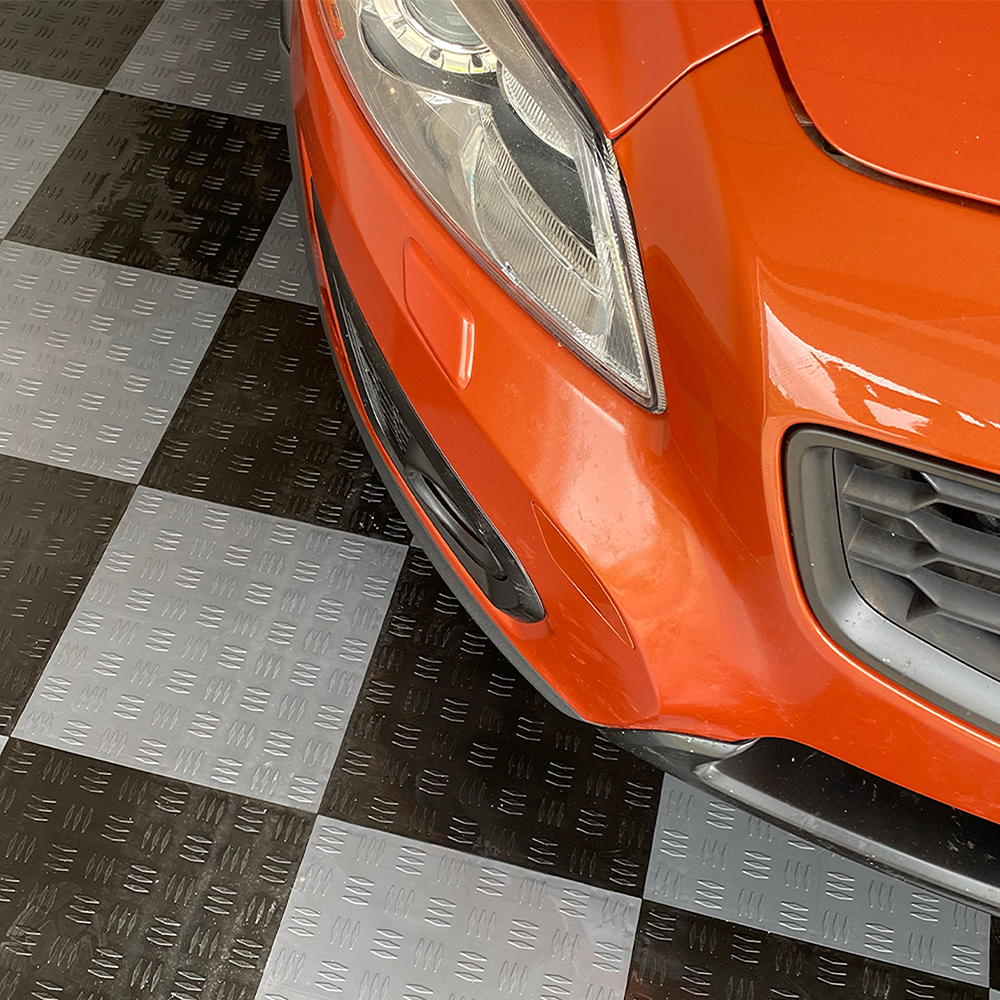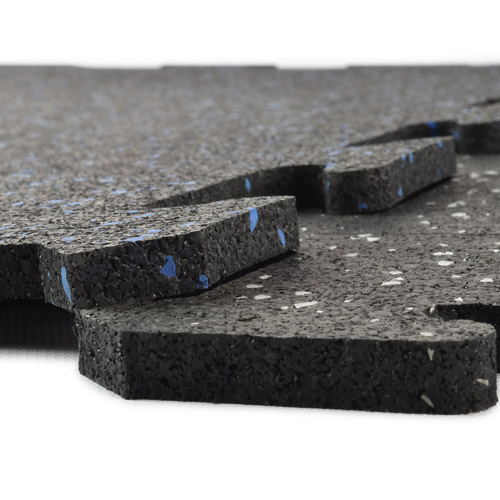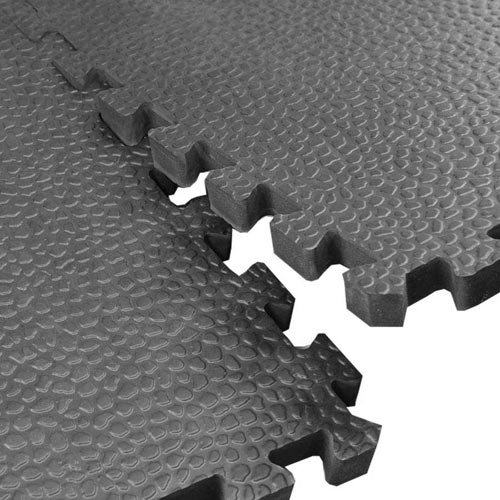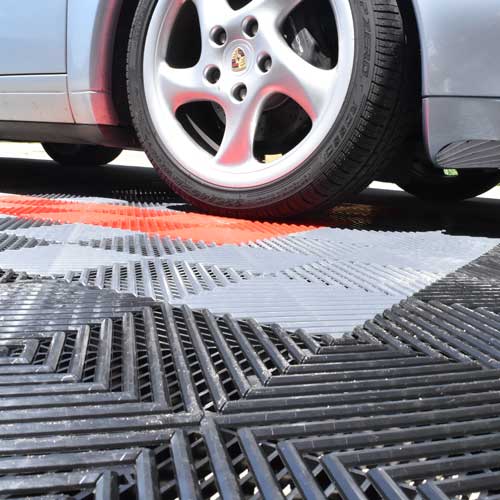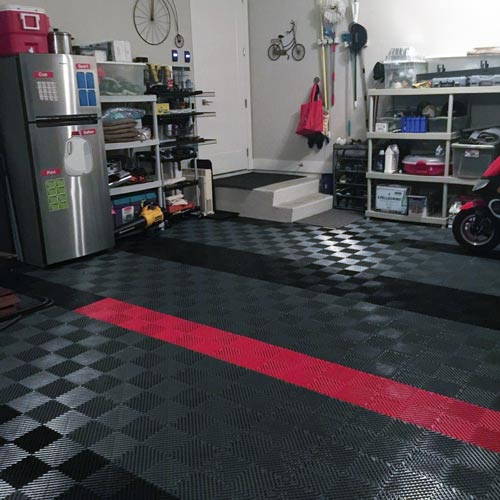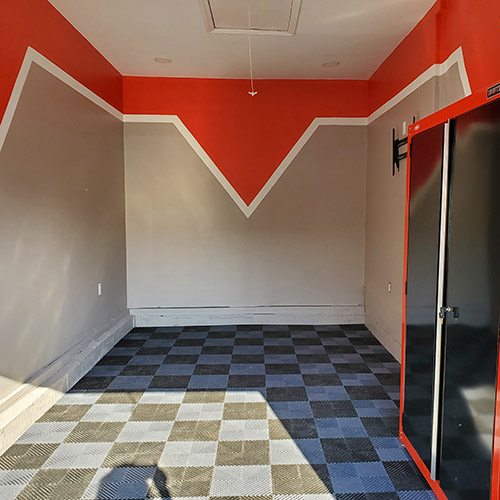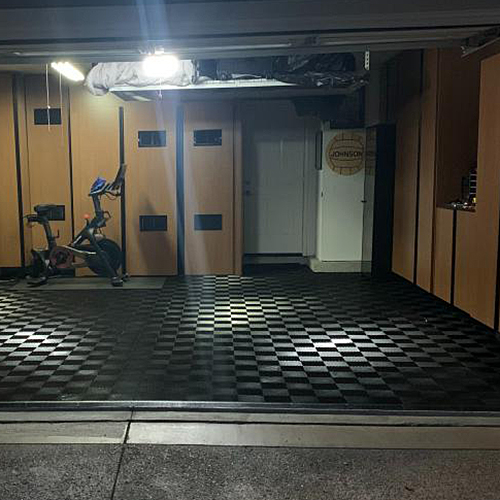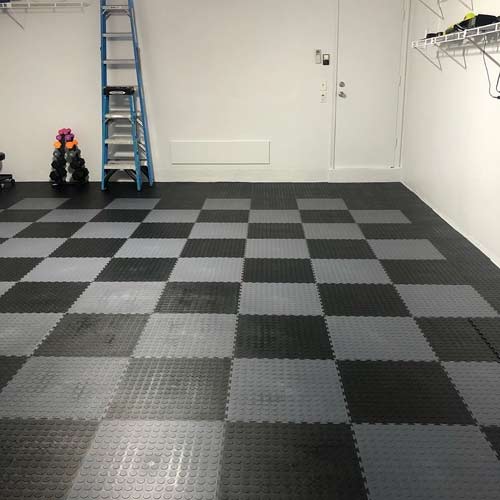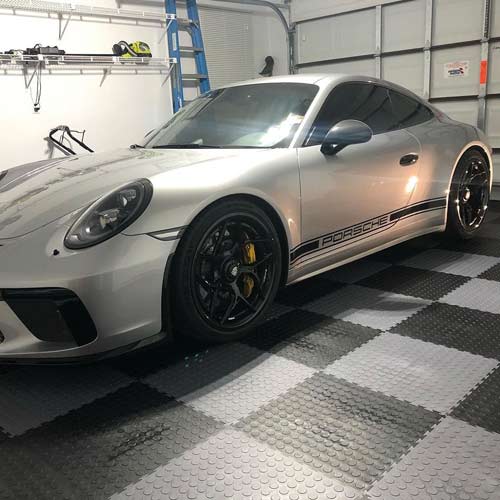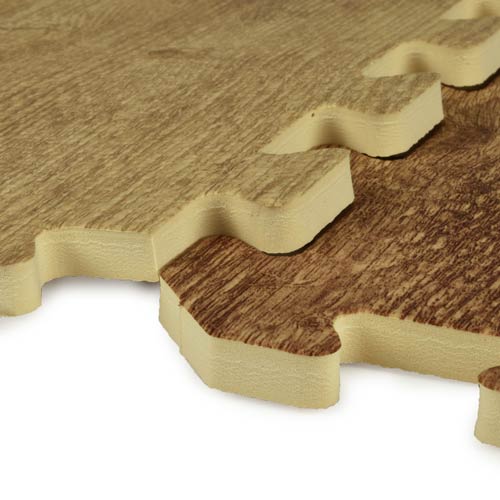 Greatmats carries the best garage interlocking tiles available on the market. Made from top notch materials, customers rave about the way they look and perform.
Top Customer Picks For Garage Interlocking Tiles
Greatmats' customers have used these garage interlocking tiles for everything from general garage use to setting up a garage gym or workshop. They are all products that are simple to install in most areas - even those with moisture and other problems, and they deliver numerous features and benefits that make them a good choice for any type of garage application.
"Love my new Diamond tile garage flooring. This was so easy to install. It was just like putting a big puzzle together. Took my longer to clear out my one side of the garage. I am very happy with this product that now I am thinking about doing the other half of my garage."


- Michael from Warren, Ohio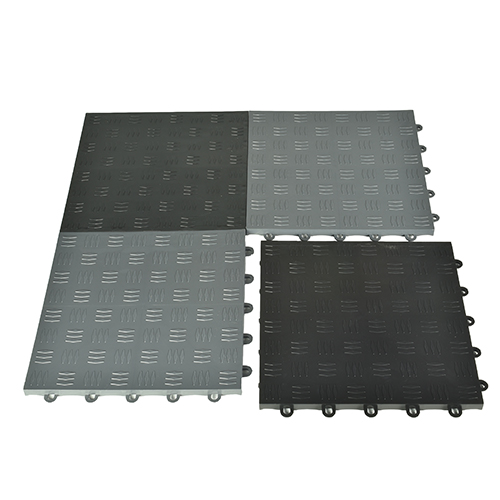 Diamond Garage Floor Tile offers the best quality garage tile on the market. It's made in the USA of virgin polypropylene material that is durable enough to hold loads up to 10,000 pounds.
This product features a tight fitting snap together connector system with available border and corner ramped edging. The tile will not sink in, and it can endure just about anything and everything a garage could deliver.
Greatmats' customers give this product 4.5 overall stars, based on its first 38 reviews. Customers appreciate how fast it arrives, how easy it is to install, and how durable and versatile it is.
"The whole process of calling the company, asking advice, ordering items, and tracking the delivery of the items was very straightforward. Finally, the tiles were easy to install, with adjustments very easily done with only a utility knife and moderate effort."


- Yeu Wei Yee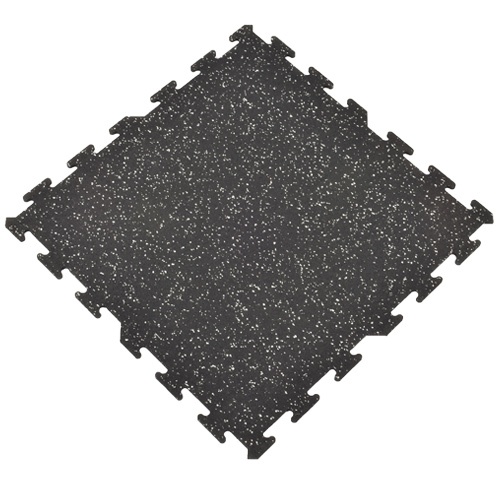 Interlocking Rubber Floor Tiles work really well in many non-automotive areas of a garage. These tiles are 2x2 by 8mm and made in the USA.
These rubber garage interlocking tiles are simple to install and are made to endure the heavy weight of garage tools, exercise equipment, heavy foot traffic, and more. They also dampen noise. The 8mm thickness delivers a durable, long lasting surface that is non-slip. Customers give this product 5 stars based on the first 47 reviews.
"I installed 30 mats in around 20 minutes by myself, no tools required. Foam is dense enough for stable footing, lifting barbells but still comfortable to kneel on...Overall highly recommended."


- Jeff from Dubuque, Iowa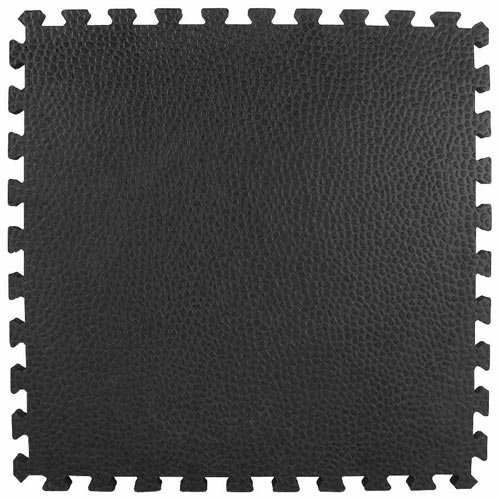 Pebble Gym Floor Workout Fitness Tile is an economical and durable product that is perfect for a garage gym. Made of high density, EVA foam, this tile is waterproof and more than capable to endure the heaviest weights and fitness equipment.
This flooring has a pebble top surface texture that provides great slip resistance and a sure footing. Each tile is 2x2 feet, offering almost 4 square feet of coverage area per tile. The interlocking edges simplify installation and hold the tiles firmly in place, even when they're subject to stress. The resulting floor is easy to maintain and keep clean.
A customer favorite, this product has a 5-star rating based on 200 reviews.
"I love my garage. The product was easy to install, good quality and choice of color is just great . We get compliments from our neighbors. Thanks."


- Eve of Cape Coral, Fla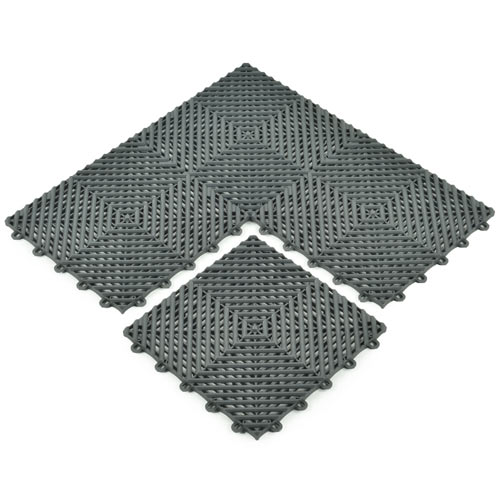 Perforated Garage Tile is a product made of polypropylene that has a durable, snap together design with 5 tabs per side. These garage interlocking tiles have a unique design that provides an easy installation process and is computer engineered for repeated installations without degradation to the interlocking tabs on the tiles. So, this is a great product to use if frequent assembly and disassembly may be required.
These tiles are rated for 10,000 pounds per square foot and offer additional grip when the tiles are wet. Because water quickly and easily drains through the surface vents of the tiles, this is a very desirable product for wet areas of a garage.
This product has a 4-star customer rating after 5 reviews.
"We like the coin top tiles because of its very rigid design. I have installed this in high traffic areas and under roll around office chairs and we have had absolutly no problem with this product. This product takes a beating like no other we have used. It is a no maintenance product that can take any abuse you put on it."


- John of Tallahassee, Florida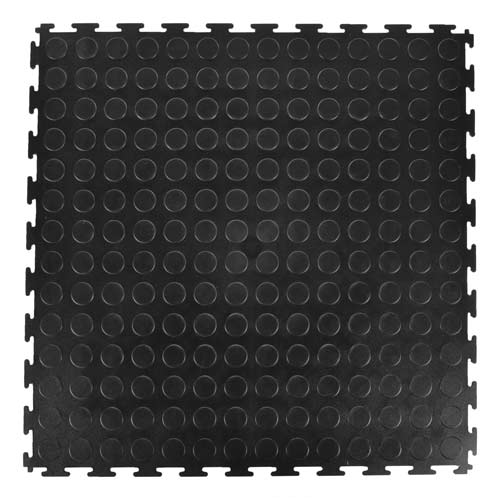 Warehouse Floor Coin PVC Tile Black is made from top quality recycled material and is a breeze to install without adhesive using their interlocking sides. With a raised coin top surface for added traction, this product creates a very clean, updated appearance.
These garage interlocking tiles are resistant to the potential impact of heat, cold, or humidity, and they are easy to clean and maintain. This product is resistant to oil, gas, and chemicals.
Another 5-star product, Greatmats' customer John, reviewed the product by writing this review.
"I love it, it's exactly what I wanted for my quarantine workouts and dancing in the garage so I'm not on hard concrete."


- Vehanoush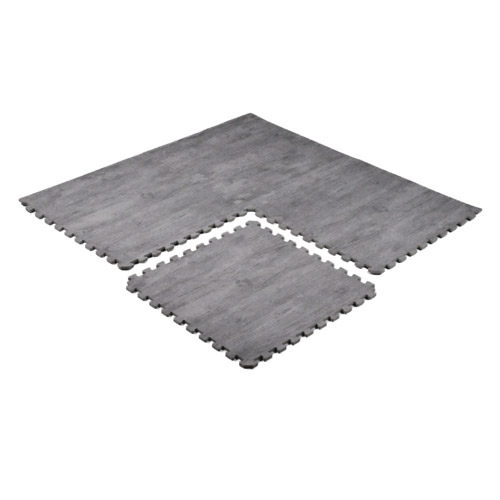 Wood Grain Foam Tiles can also be used in non-automotive areas of a garage - for a gym or workshop space. These soft and cushioned tiles resemble real wood, when in fact they are made of closed cell foam.
These waterproof foam tiles are lead and latex free, and they are also waterproof. They come in numerous wood grain colors, and they are super simple to install.
This product has a 4.5 star customer rating after 286 reviews.
Greatmats - For The Best Garage Interlocking Tiles
Greatmats offers the finest selection of garage flooring tiles. The options featured are among the best and most popular, but there are many other products, as well. If you have questions about any of the solutions at Greatmats, just reach out to the amazing staff. They will guide you through the ordering process, and help you determine which product is the right one for you to buy based on your budget and preferences.