How much are BJJ Mats? Competition and Training Floors
By Brett Hart Created: September, 2017 - Modified: July, 2020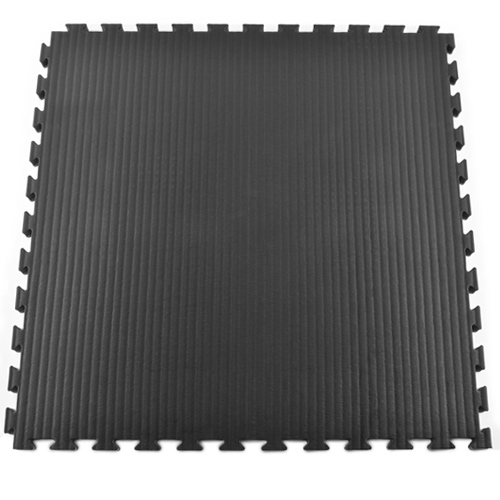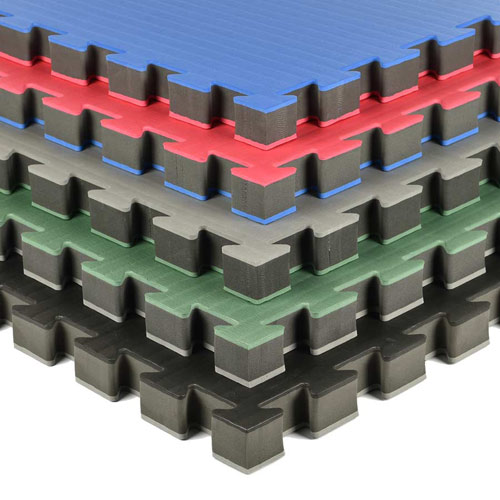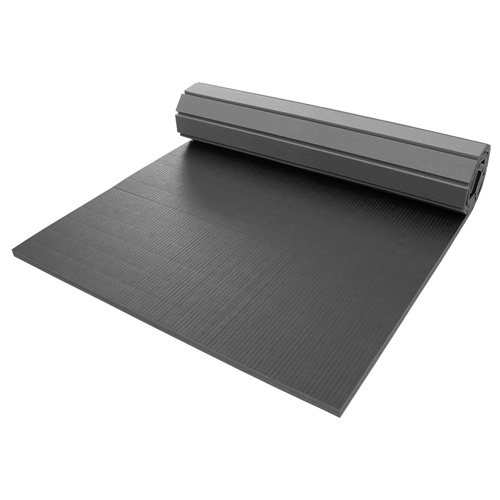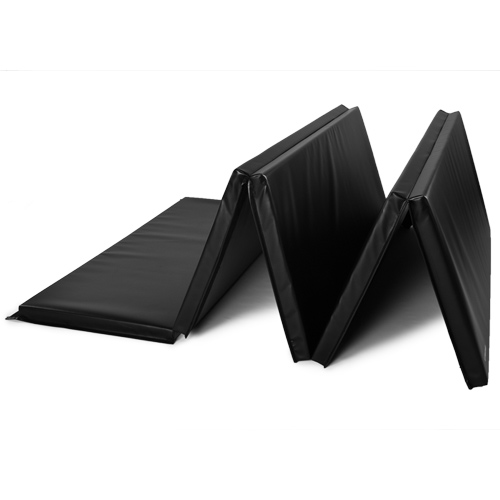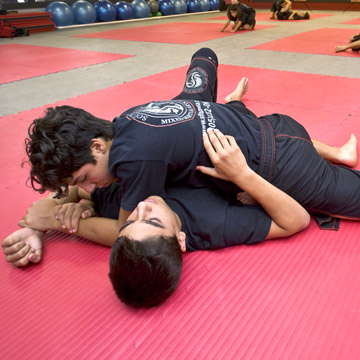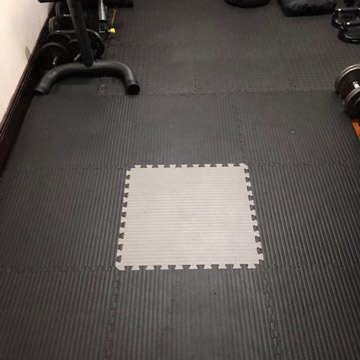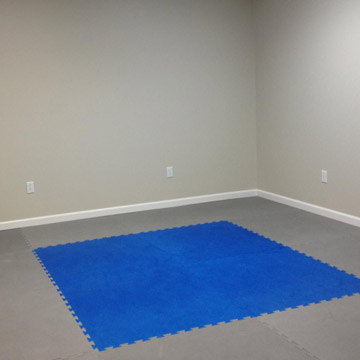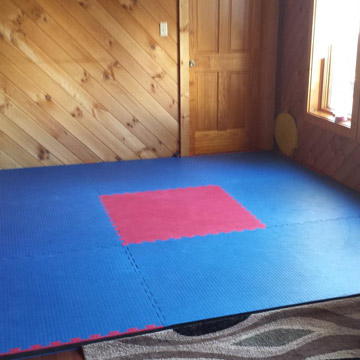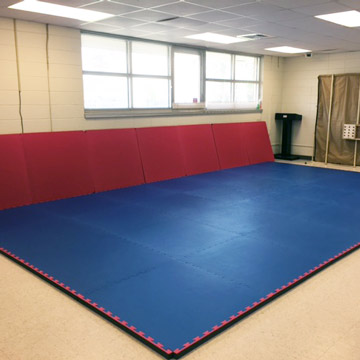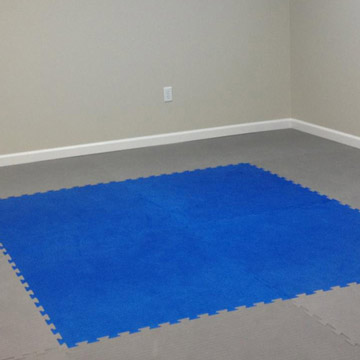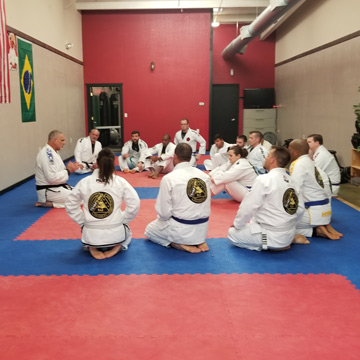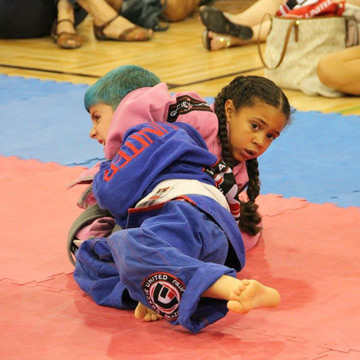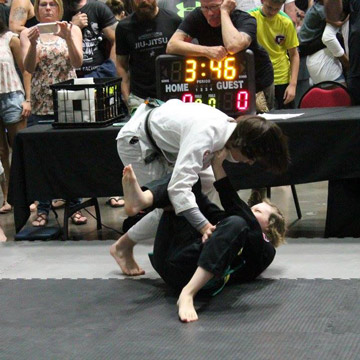 When it comes to building your own Brazilian Jiu Jitsu training space, having the proper mats are essential, and one question that always arises is ''How much are BJJ Mats?''
The answer to that question depends on what you are looking for from your mats - Cushion? Portability? Cleaning? Quality? Home Installation or Commercial?
Here will break down the BJJ Mat options available at Greatmats.com, a leading provider of BJJ flooring in the United States.
1. Lowest Price:
Judo Mats Interlocking Lite 1.25 Inch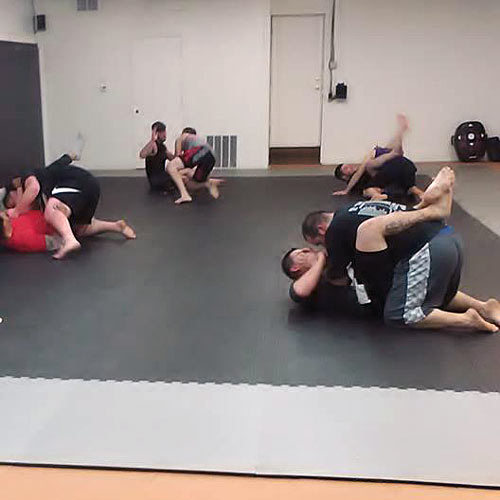 These mats work great for both home and commercial installations and can be found for
just over $2 per square foot
. These mats are intended to cover the minimum level of cushion necessary to safely practice BJJ - at the lowest price. The tiles are made of 1.25 inch thick EVA foam and offer a no-burn tatami surface. The reversible puzzle mats are black on one side and gray on the other, allowing you to create clear competition ''rings'' by simply flipping the tiles over. They are non-absorbent, making them easy to clean and disinfect. These mats weigh just over 7 pounds each and ship via ground or freight delivery.
2. Fall Protection:
Grappling MMA Mats 1 5/8 Inch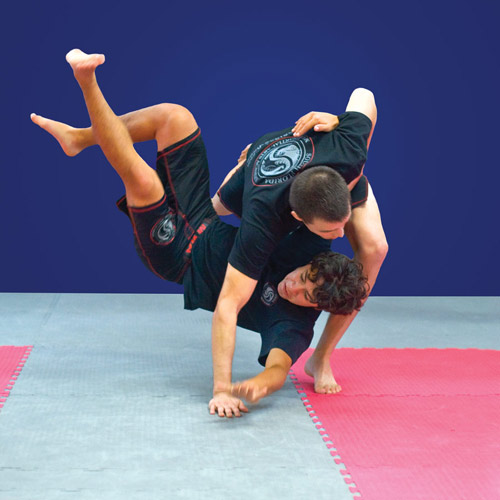 Greatmats popular Grappling MMA Mats offer all of the same material and benefits of the 1.25 inch mats above while adding in more fall protection and color options at
under $2.50 per square foot
. The 1x1 meter puzzle mats are 1 5/8 inch thick and have five color options. They also offer a 4 foot critical fall height rating for prevention of serious head injuries. These mats are popular for regional and national competitions and are the mat of choice for numerous world champion BJJ coaches and competitors. The 9 pound tiles ship via ground or freight delivery.
3. Tight Spaces:
Home MMA BJJ Mats 1-5/8 Inch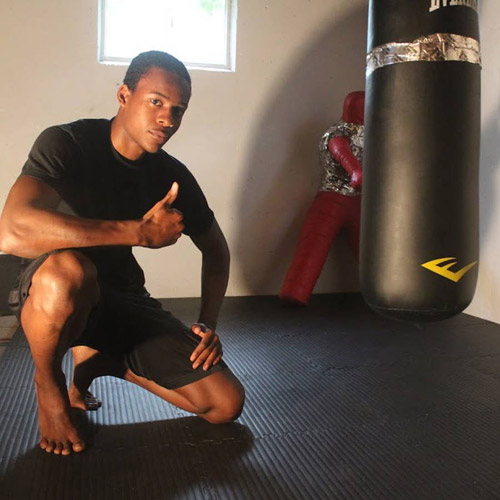 The home version of the Greatmats Grappling MMA Mats, these offer all of the same benefits of the aforementioned 1 5/8 inch thick puzzle mats (minus one color option) in a smaller package. The 2x2 foot BJJ puzzle mats allow you to set up a workout space in much tighter quarters without wasting much material if customization is necessary. This mats run just closer to the
$2.50 per square foot
mark. The downside, if there is one, would be the fact that there are twice as many seams as the 1x1 meter puzzle mats. At 3.6 pounds per tile, they ship via ground or freight delivery, depending on the size of the order.
4. Personal and Portable:
Roll Out Mats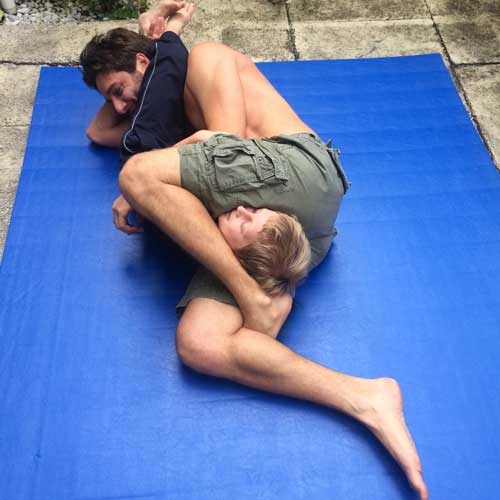 If puzzle mats aren't your thing and you just want practice techniques on your own, anywhere you go, Gmats Roll Out mats may be the way to go. Priced at
less than $4 per square foot
for a 5x10 foot area, this mat is often offered with free shipping. The mat 1.25 inches thick, has no seams and is the fastest to install and remove. The home rollout BJJ mat is made of a cross-linked polyethylene foam base covered with a tatami-textured vinyl surface. These mats are available in either black or blue.
5. Versatility:
Gym Mats 5x10 ft x 2 inch 4V 18 oz.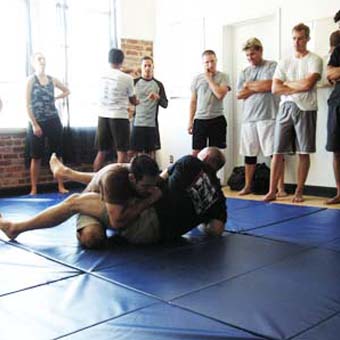 Two inch thick folding gym mats come in at the high end of the price spectrum, but offer the most versatility of any of the BJJ mat varieties. Priced at just
under $6 per square foot
, these 5x10 foot mats can be used alone, connected to other folding mats via hook and loop connector strips, our hung on walls for wall padding. The black- or blue-colored 2-inch-thick, smooth vinyl-covered PE foam BJJ mats offer excellent impact absorption for falls and are reversible. At 36 pounds per mat, folded BJJ mats are available for either ground or freight delivery.
Any of these mats can be cleaned and disinfected using a damp mop and mild household cleaners.
Now that you have a good idea on which type of BJJ mat is designed for your situation, make sure you include each of these factors into your purchase decision. The cost of BJJ mats includes not only the price per mat or square foot, but also shipping factors and protection. Feel free to explore other similar versions of these mats elsewhere, but keep in mind the quality and protection offered with Greatmats BJJ Mats is second to none. Saving a few dollars for cheaper mats may not always be worth the risk of injury or mat replacement due to inferior quality. Plus Greatmats' service team is always ready to help you get the right mat with the least hassle.